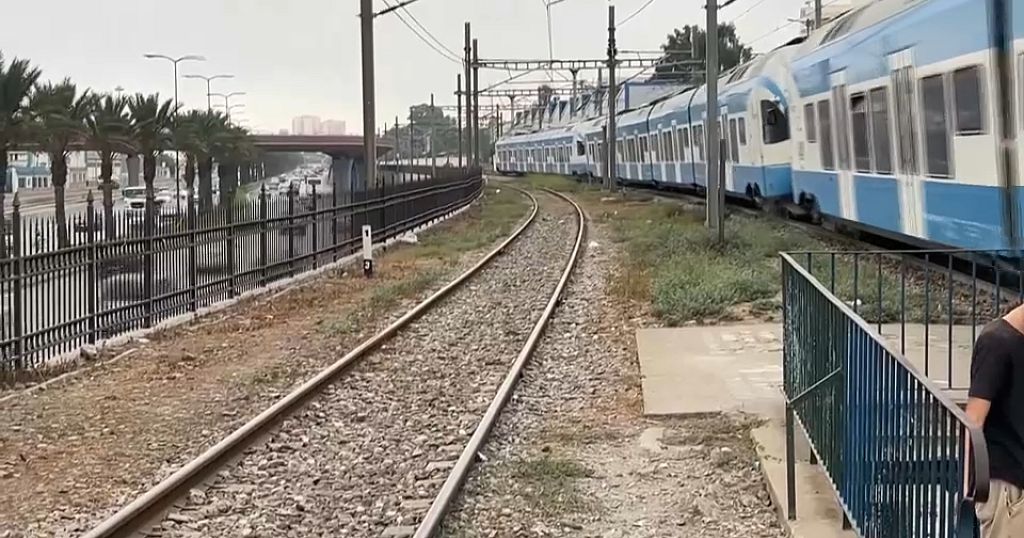 China and Algeria have joined forces in a significant partnership to construct an expansive 6,000 kilometers of railway lines within the North African nation, a move lauded by Algerian President Abdelmadjid Tebboune as pivotal in advancing his country's socio-economic progress.
Earlier this month, Tebboune said in a regular interview with representatives of the national media that strengthening the railway sector is the "best guarantee of development", stressing that "our Chinese friends have agreed to this project, which will cover a distance of around 6,000 km." The aim is to facilitate the exploitation of mines, promote trade and create economic vitality in Algeria.
The ambitious railway project is part of the two countries' broader cooperation under the Belt and Road Initiative (BRI), the massive China-proposed project to boost global trade and commerce by improving infrastructure and connectivity.
A member of the Algerian parliament said the project, which is to be supported by Chinese technical know-how and construction expertise, will connect all cities and regions in Algeria, and also pave the way for economic development in several African countries.
"China views Algeria as a gateway to Africa. It's a win-win partnership for both sides. This is the spirit of the Belt and Road Initiative and Algeria's development plan. Algeria views China as a trusted partner," said Said Hamsi, an Algerian MP, in an interview with China Global Television Network (CGTN) on Saturday.
Algerian economist Karim Allam also said he believes that the mega railway project will provide significant opportunities for economic growth and job creation in the country.
"The Algerian President expressed his intention to entrust this mega project to the Chinese partners who have the experience and the expertise in this field. China is the second largest economic power in the world. Developing 6,000 kilometers of railway will allow Algeria to achieve a phenomenal economic growth," he said.
Algerians have welcomed the announcement made by President Tebboune.
"As an Algerian student, I'm very optimistic about this project that will create endless opportunities," said Riyadh, an Algerian student.
"This railway project between Algeria and the People's Republic of China will be very important for all Algerian citizens. It will make life easier for everyone," echoed Abdel Kader, another Algerian citizen.
President Tebboune's announcement came after his state visit to China last month. During his trip, the two countries signed more than a dozen cooperation agreements in various sectors including aerospace, agriculture, energy, railway transportation, science and technology.
Read More: World News | Entertainment News | Celeb News
African News