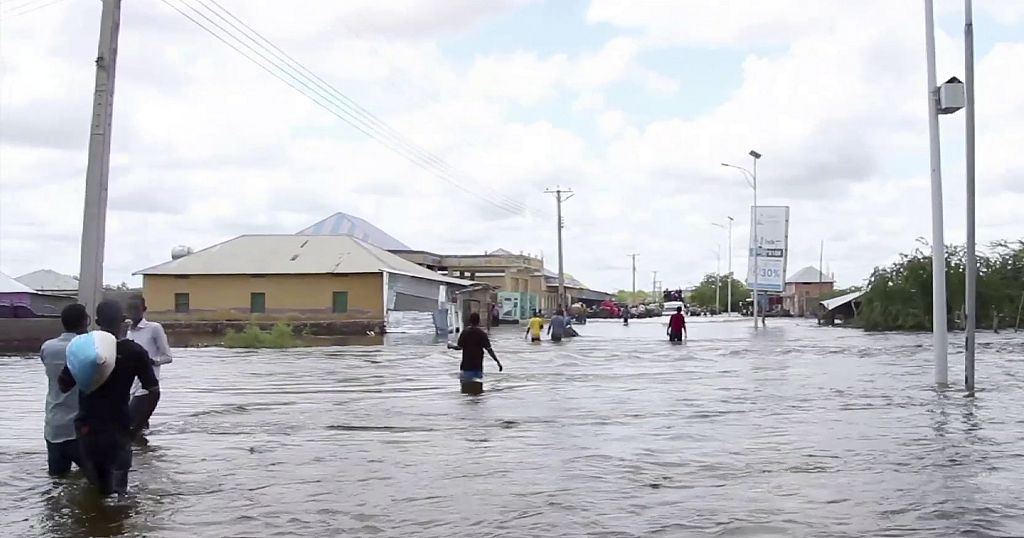 At least 21 people including six children have died in Somalia's flash flooding over the last week, according to the U.N. humanitarian agency.
Nearly 100,000 people have been affected by the heavy rains and flash floods that hit the previously drought-stricken area in the Bardhere district of the Gedo region of southern Somalia, according to the U.N.'s Office for the Coordination of Humanitarian Affairs.
The flooded region is near Ethiopia which has been hit by heavy rains that are causing water levels to rise in the Shabelle and Juba rivers.
Health facilities have been destroyed by the flash flooding, the Somalia National Disaster Management Agency said Wednesday (Apr.5) .
The agency's strategic policy and partnership advisor, Mohamed Moalim, said communities living near rivers have been warned they are at risk.
Some 250 affected families in Bardhere district had received food rations that included rice, flour and oil from the national agency.
Four schools and 200 latrines were destroyed by the flash floods, disrupting learning for some 3,000 children, the U.N.'s humanitarian agency said.
More than 1,000 hectares of farmland have been swamped, the U.N. report said.
Ongoing floods in northern Somalia have also left a trail of destruction.
The flash floods have hit as the country was going through five seasons of severe drought that left 8.25 million people in need of humanitarian aid and displaced more than 1.4 million people, according to the U.N. agency.
Read More: World News | Entertainment News | Celeb News
African News