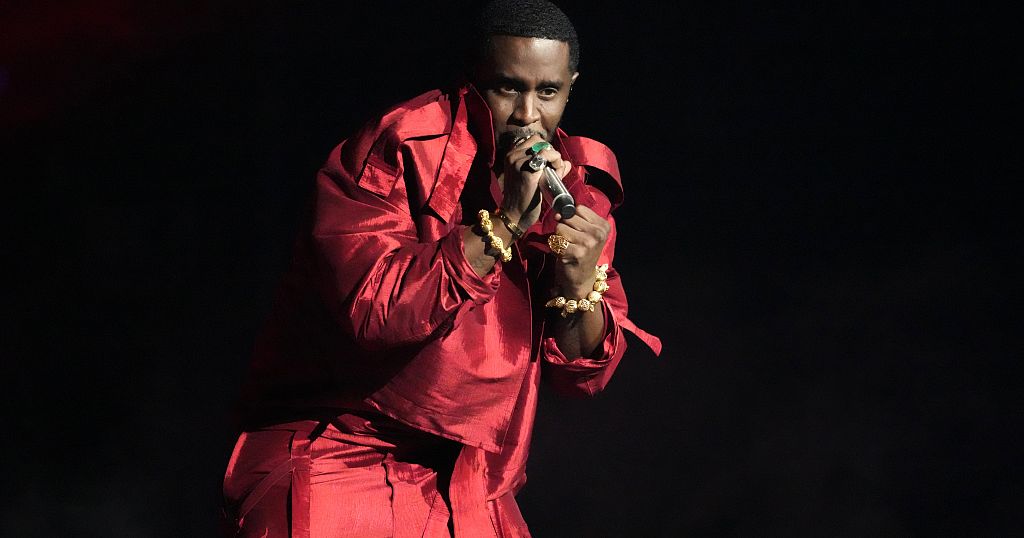 US serial entrepreneur Diddy got back to the studio after over a decade for a fifth studio album.
"I stepped away for a little bit, went through a lot of things in life, and then got that call one day from God. She was like, 'It's time,'" The three-time Grammy winner said the soft voice he heard instantly motivated him to refocus his attention back to making his own music again.
On Friday (Sep. 15), Diddy will release his new album called "The Love Album – Off the Grid." His fifth studio project features nearly 30 guests including Mary J. Blige, Justin Bieber, The Weeknd, H.E.R., Babyface, John Legend, Busta Rhymes, Summer Walker, Teyana Taylor, Coco Jones and Jazmine Sullivan.
It's his first solo studio project since his 2006 chart-topping "Press Play," which had two top-10 hit singles including "Last Night" with Keyshia Cole and "Come to Me" featuring Nicole Scherzinger.
"It was God as a woman. … And I was like, 'It's time,'" he continued while describing his dream. "I was like, 'I want to make R&B.' I was asking myself the question: 'If you had to do one thing for the rest of your life, what would you do?' And that would be to make music. What would bring you joy? That would be music. What has helped you to have a positive effect on the world? That would be music.' But I wasn't doing music. From that second on, I jumped headfirst into this project, which is get back to your love."
Offloading business responsabilities
At that point, Diddy began the process of offloading his different businesses responsibilities to other trusted individuals so he could focus more on creating an album. After his dream, he built a recording studio at his home and started to work on music.
During the whole process, Diddy had a lot on his plate to delegate: He's the head of his widely-popular label Bad Boy Records, Revolt TV focusing with a focus on music, the fashion clothing line Sean John and Empower Global, a curated marketplace featuring Black-owned brands that launched in July.
"I love being a businessman. That's my job. Making music is my love," said Diddy, who received the Global Icon Award at the VMAs on Wednesday. "I had to have self-love and choose what I really love to do. Business is still getting done. But I can't be in no meeting for three or four hours no more. I need to be making music and living life and spreading this frequency of love. I'm going to handle my business. But this right here, it's like a kid in a candy store. This is what I love to do. This is my joy. This is my blessing."
Diddy said getting back to his music craft and collaborating with several artists and producers brought him pure joy. He imagined how Motown Records founder Berry Gordy must've felt when stars like The Temptations and Marvin Gaye recorded at his Hitsville U.S.A. studio back in the days.
"I would take over the studio," he said. "Every producer was in there and every songwriter. Artists wanted to be a part of the project. Everybody was calling to be a part of the 'Love Album.' Nobody made me wait more than 30 seconds for an answer if they wanted to do it. It was all authentic. I thank God, nobody told me 'No.'"
Diddy said he wanted to tell a story on the album that mirrored his love life.
""It was important to make album that people can make love to, baby-making music, for them to dance and go off the grid for 48 hours," he said. "Turn off your phone and lock in with a significant other. Laugh, dance, cry, make love, eat, chill and do it all over again. That's important."
Read More: World News | Entertainment News | Celeb News
African News