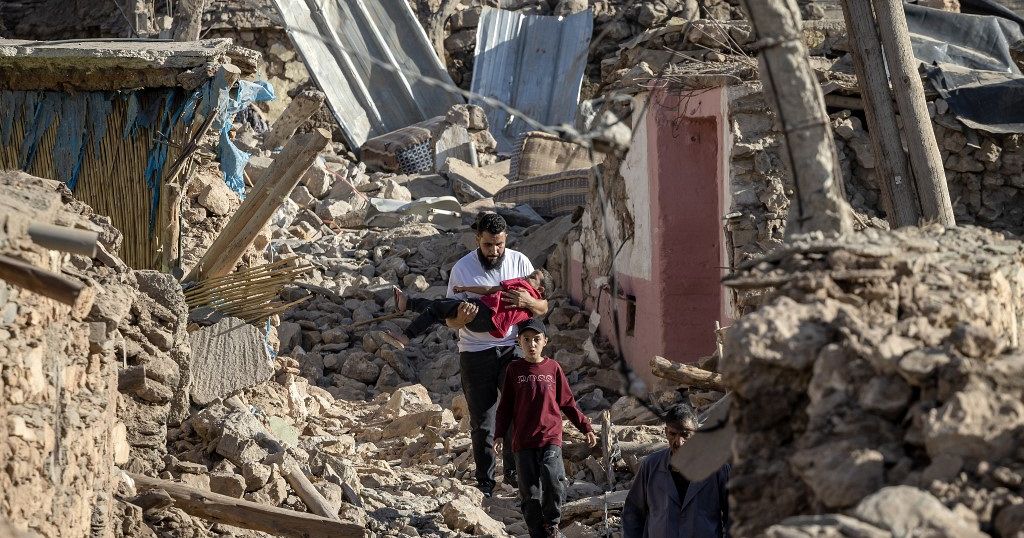 Morocco has been struck by its most lethal earthquake in decades, resulting in the tragic loss of over 2,000 lives.
According to Professor David Rothery, an expert in Planetary Geosciences at the Open University, the earthquake is not a surprise even though it is infrequent.
This fact categorizes the disaster as a "once-in-a-century" phenomenon.
"Geologically speaking, it's not a surprise to have an earthquake like this, it's just very infrequent. Africa and Europe are colliding. Most of the action is further north, close to the Mediterranean. But the High Atlas Mountains are uplifted because of this collision between Africa and Europe — it's still continuing. So there are some earth movements beneath those mountains and that's just what happened last night, and it will continue to happen. But these events on this scale are infrequent, maybe once a century, or even less frequent," explained the Professor to AFP.
In rural areas south of Marrakesh, many homes are hand-built or constructed poorly.
Centuries-old buildings have crumbled, leaving a wide spread of debris and red dust in their wake.
In most instance, the buildings are made from mud bricks unsuitable to withstand an earthquake of this magnitude.
"I think many of the buildings in the area are quite old and certainly haven't been constructed to modern seismic resilience standards. If you build cheaply, buildings fall down more easily. They'll have to think very seriously, now they know that earthquakes of this size can occur in the region, is it worth investing in earthquake-resilient buildings? But there may not be a quake this big in the same area for another century. So it's a very difficult decision to have to make," advised David Rothery.
Morocco's ruler, Mohammed VI, has given orders to set up a commission to provide relief, according to the Royal Palace.
So far, emergency measures taken include ramping up search and rescue operations, supplying drinking water, distributing food kits, tents, and blankets.
Morocco's Interior Ministry has revealed the latest death toll, but numbers are likely to increase as emergency workers search the rubble.
Several world leaders, including Emmanuel Macron, Volodymyr Zelenskiy, Narendra Modi and Olaf Scholz have sent messages of support.
Read More: World News | Entertainment News | Celeb News
African News