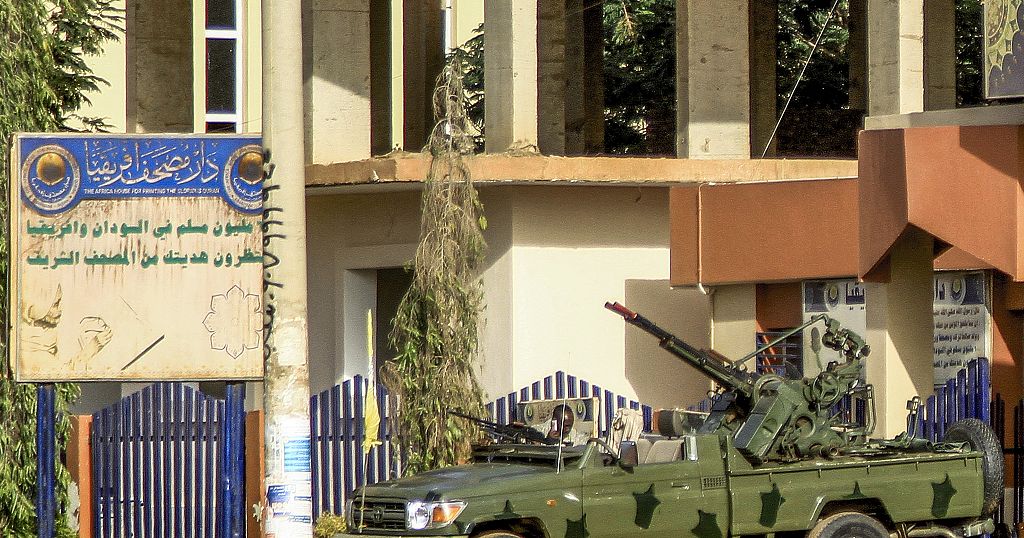 Fighting between the army and the paramilitary Rapid Support Forces raged on for the third day in Sudan on Monday with at least 100 civilians reported dead as gunfire and explosions increased in intensity.
The deadly power struggle between the country's two most powerful generals, army chief Abdel Fattah al-Burhan, Sudan's de facto leader, and Mohamed Hamdan Dagalo, commander of the paramilitary Rapid Support Forces (RSF), has raised fears of a wider conflict in the region.
Just 18 months earlier they jointly orchestrated a military coup to derail Sudan's transition to democracy. But now they are fighting over how the RSF will be integrated into the military and who will have ultimate control over fighters and weapons as part of plans to restore civilian rule.
On Monday, both sides claimed to have made gains in the battle for Khartoum as smoke hung over the city and residents reported hearing airstrikes, artillery fire, and shooting that cut off basic services and damaged hospitals.
As diplomatic efforts to end the fighting intensify, with the African Union and Arab States calling for an end to hostilities, neither side has shown any willingness to compromise.
United Nations security council was due to discuss the situation on Monday and its Secretary-General, Antonio Guterres, has strongly condemned the outbreak of fighting.
"I appeal to the leaders of the Sudanese Armed Forces and the Rapid Support Forces to immediately cease hostilities, restore calm, and begin a dialogue to resolve the crisis," he said.
"The situation has already led to horrendous loss of life, including many civilians. Any further escalation could be devastating for the country and the region."
As fighting continued on Monday near the main military headquarters in the capital, students and staff at the nearby Khartoum University remained trapped in the engineering college library.
"It is our third day trapped in the university. We are around 88 people. The situation is very hectic. The fighting started again and it is continuous. Last night there were clashes that resulted in the death of one student," said a student in a video posted online.
Meanwhile, the army has taken control of state television, broadcasting images and statements in which it claims to have regained ground in many places.
Since Saturday, Sudanese in the capital have been barricading themselves in their homes wondering when electricity, running water, and peace will return to the city.
Read More: World News | Entertainment News | Celeb News
African News