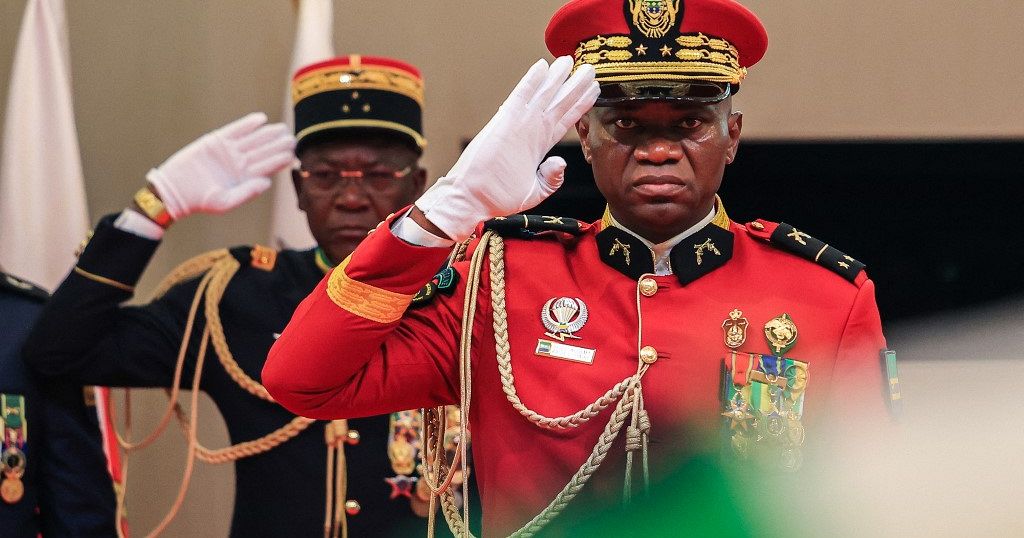 General Brice Oligui Nguema, who overthrew Ali Bongo Ondimba two weeks ago in Gabon, notably accusing his regime of "massive embezzlement" , announced on Wednesday a commission of inquiry into public procurement to track down "fraud" .
"The president of the transition (…) decided today to reactivate the task force for controlling internal and external debt in order to carry out the verification of all public markets. This task force will take up all the actions left suspended by the previous one without obvious reasons" , announced the military in power in a press release read on public television.
"The Head of State invites the companies awarded public contracts and all the administrative entities concerned to contact the Commission upon receipt of their summons ," they conclude.
The country "requires a careful and rigorous evaluation of public contracts in order to detect any irregularity or potential fraud" , we read a few minutes later on General Oligui 's account on the social network X (formerly Twitter).
Proclaimed transitional president the day after the putsch of August 30, he immediately called on the bosses practicing "overbilling" against kickbacks paid to senior officials of the deposed power to "stop these maneuvers" in public procurement , in a threatening speech in front of 200 to 300 Gabonese business leaders "summoned" to the presidency.
A few days later, he publicly reprimanded hundreds of senior civil servants and public sector executives: "Come and return the embezzled funds yourself within 48 hours, otherwise we will come and get you and you will see the difference . "
The same day of the coup , the military arrested one of the sons of the deposed head of state, Noureddin Bongo Valentin , as well as six other young senior officials in the cabinet of the ex-president and his wife Sylvia. Bongo Valentin. The searches at their homes, broadcast extensively by state television, showed them at the feet of trunks, suitcases and bags overflowing with wads of bank notes .
Ms Bongo Valentin is under house arrest in Libreville "for her protection" according to the presidency, "arbitrarily detained" according to her lawyers. Noureddin Bongo and the six other former members of the "young guard" are imprisoned and accused in particular of "high treason, massive embezzlement of public funds" .
Ali Bongo , first under house arrest in Libreville for a few days after the putsch, is "free to move" and "to go abroad" , General Oligui announced on September 6.
Gabon is often denounced for the extent of the corruption practiced there . The country is ranked 136th out of 180 for perception of corruption by Transparency International (2022).
Read More: World News | Entertainment News | Celeb News
African News