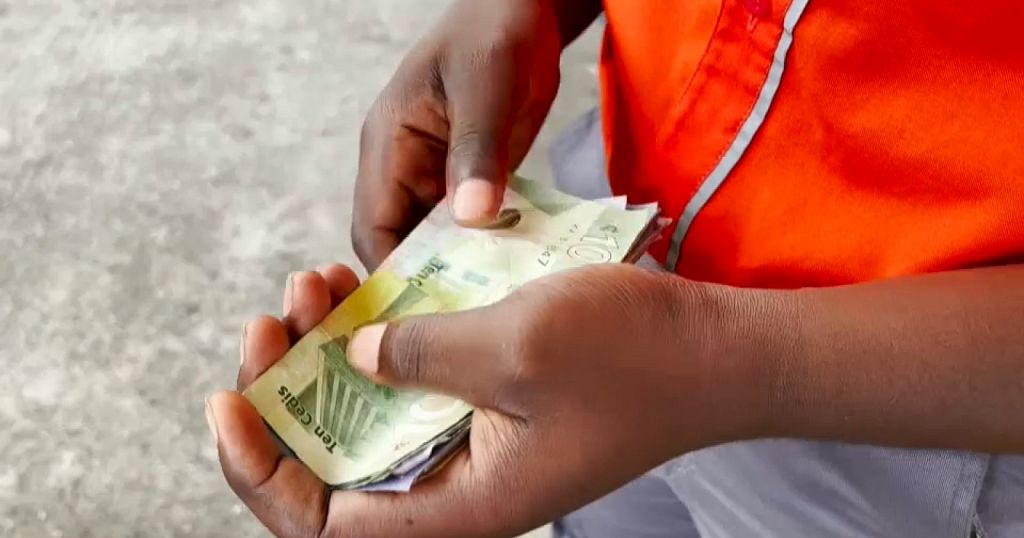 Ghana joined forces with China and France on Friday to form a committee which will help pave the way for a $3 billion dollar International Monetary Fund loan.
In December Ghana agreed to a three-year credit programme with the IMF to strengthen the country's finances and restore confidence as the country faced its worst economic crisis in decades.
Since then, talks had focussed on assurances from a committee of Ghana's creditors over whether a proposed debt exchange programme would be enough to secure the IMF agreement.
The government has earmarked about $5.4 billion of debt to official creditors as well as $14.6 billion to private overseas creditors.
Ghana is a major cocoa and gold producer but also has oil and gas reserves.
However its debt load has increased and like other sub-Saharan African nations it has struggled with fallout from the Covid pandemic and the Russia-Ukraine war.
On Friday Ghana's international bonds rose sharply as a result of the news but they are still trading at low levels.
The country's economic crisis has forced President Nana Akufo-Addo's government to reverse its position earlier this year and seek IMF help as economists warned of a default on debt payments.
Read More: World News | Entertainment News | Celeb News
African News