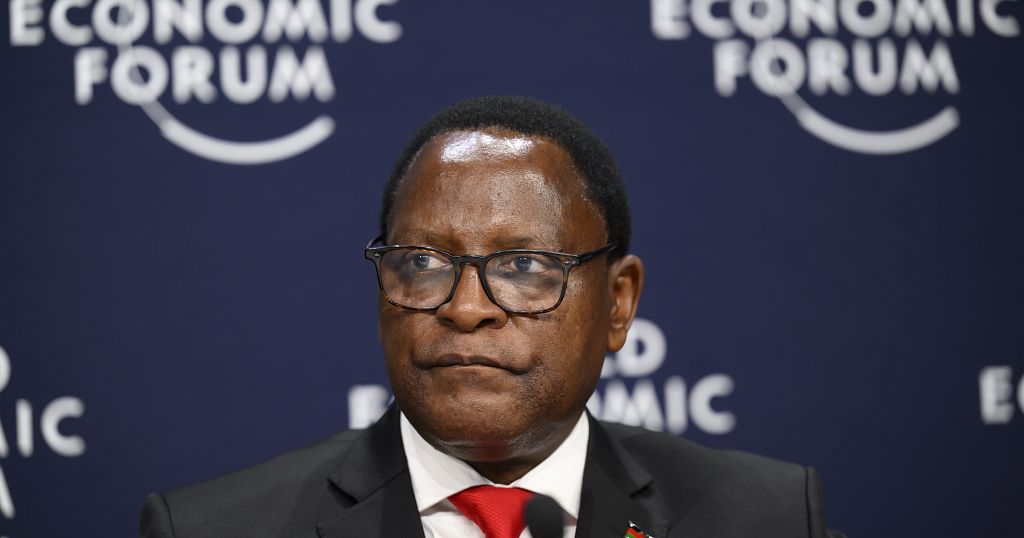 Malawi's President Lazarus Chakwera unveiled Wednesday evening (Nov. 15) a series of measures aimed at addressing the country's economic distress.
The measures include a complete halt on international travel for all public officials.
The move is seen as a direct outcome of a significant devaluation of the Malawian kwacha by the Reserve Bank of Malawi on November 10 that worsen the state of an already ailing economy.
"In making those painful adjustments, I myself have to lead by example," the president said. This is why effective immediately, all my international trips between now and the end of the fiscal year, beginning with my trip to COP28 at the end of this month, are cancelled. By extension, I am putting a freeze on all public-funded international trips for all public officers at all levels, including those in parastatals, until the end of the financial year in March.
He added that "all Cabinet members currently abroad on public-funded trips must return to Malawi with immediate effect."
From now on, only travel deemed absolutely necessary will go ahead pending personal authorization from the presidency.
Fuel entitlements for cabinet ministers, principle secretaries, directors and all members of senior management of public institutions were cut in half with immediate effect.
A criteria for local trainings and local travel, as well as a cap on how much of their budgets can be spent on allowances for such trainings and trips will be circulated to all public institutions.
The president also have also directed the minister of Finance and Economic Affairs to review the Pay As You Earn income tax and "incorporate a reduced percentage in the new budget he presents to Parliament in a few months so that workers whose incomes have lost value in the devaluation are helped with a lower tax burden."
That comes with "a reasonable wage increase for civil servants."
The Malawi Energy Regulatory Authority announced in statement last week a hike in fuel and electricity prices following the devaluation.
$174m credit facility
The president also announced that "Malawi will receive an injection of 174 million dollars over the next four years, as well as the resumption of direct budget support from international partners after a 10-year absence because of Cashgate and the financial mismanagement of the previous administration."
The Cashgate scandal refers to a scandal in which government officials siphoned off millions of dollars of public money.
With the $174m injunction came a US$60m Trade Finance Facility, US$217m and US$250m towards Agricultural Commercialisation Project from the World Bank. As well as US$70m & US$30m budget support from the European Union and the AfDB Group respectively.
The measures will be in place until the end of the financial year in March 2024.
Some similar austerity measures were also announced during the Covid pandemic but had limited impact as they were not strictly enforced.
The president asked the minister of finance to make provisions for a reasonable wage increase for all civil servants in the next budget review.
He also directed a reduction of income tax on individuals in the new budget so as to help workers whose incomes have lost value.
Analysts suggest the devaluation may have been a condition for securing the IMF credit facility.
Read More: World News | Entertainment News | Celeb News
African News