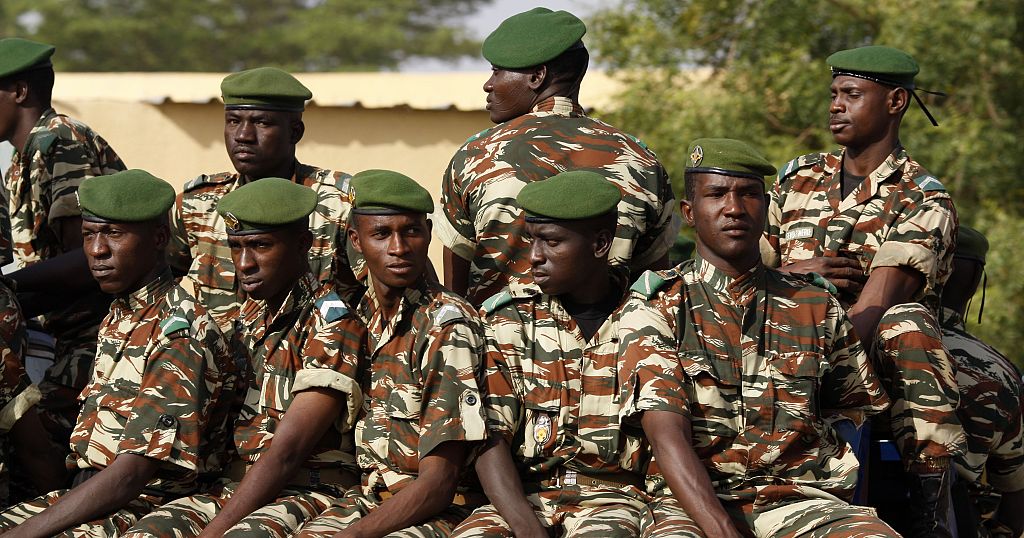 A large crowd hails soldiers as a convoy passes through Gaya on September 13, Niger's closest city to Benin, on its southern border. Cheers, slogans hostile to France and the regional bloc ECOWAS can be heard.
Since the 15-nation group has agreed to activate a "standby force" to intervene in Niger and restore democratic rule by force, Niamey has strengthened its positions on the border.
Resident El Hadj Moussa Ibra is serene.
"Here in Gaya we are calm and relaxed," he said over the week-end. "We have already witnessed such a deployment in the past, I refer you to 1963-1964, at the time there were tenions between us and Benin because of the été island issue. So it's kind of déjà vu, same country, and yet another deployment in Gaya."
The convoy was deployed on Wesnesday (Sep. 13), one day after Niger denounced a military cooperation deal with Benin.
The ruling junta is at odds with its neighbours fom the Economic community of west African states.
"The deployment of the Nigerien military in the department of Gaya has reassured residents, including myself," civil society actor Hamada Oussani said.
"Just recently people were worrierd as they listened to the news and read reports on social media saying that the number of troops and the military material would be insufficient. We were surprised to see the military headed to Gaya to deploy and stay at the border we share with Benin one one hand and with Nigeria on another hand. People felt reassured that the state had taken all necesarry dispositions to be able to deal with whatever comes next."
Niger's military rulers who've deposed president Bazoum have accused Benin of authorizing "the stationing of soldiers and war materials in view of an aggression" they say is desired by France in collaboration with certain ECOWAS countries.
Read More: World News | Entertainment News | Celeb News
African News