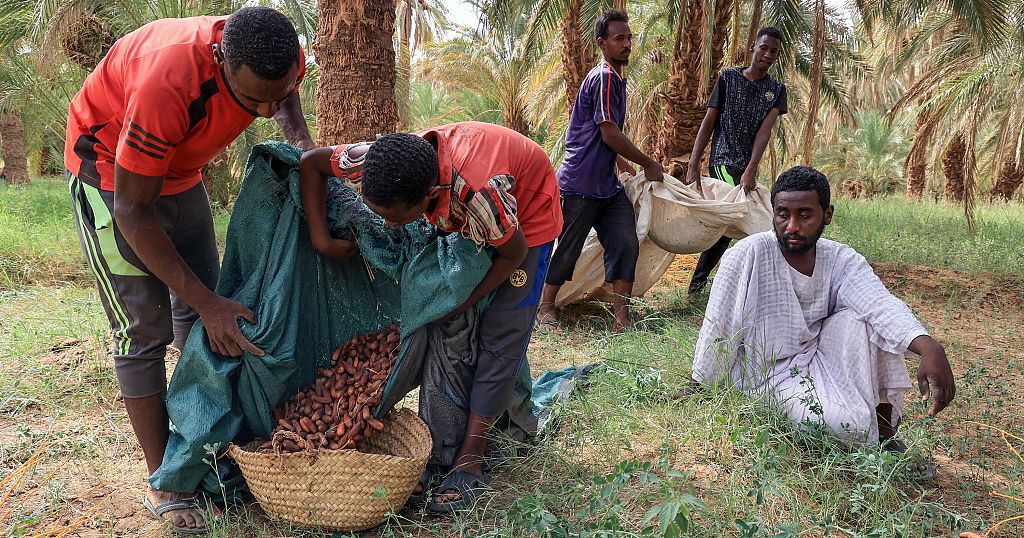 In northern Sudan, the country's date industry is the latest casualty of the ongoing war.
Dates are vital for Sudan's economy. Ranked 7th place globally for its date production, the country produces more than 460,000 tonnes per year, according to the Food and Agriculture Organization of the United Nations (FAO).
But five months into a bloody war between two rival generals, the agricultural sector has been hard hit.
Agricultural sector destroyed
The sector makes up 40% of Sudan's Gross Domestic Product and 80% of its labour force, according to the UN.
The war, which has already caused 7,500 deaths and displaced more than 5 million, is responsible for the "partial deindustrialisation" of the country, and the decimation of the agricultural sector.
Across Sudan, small farmers no longer have access to financing, while buyers are unable to sell their stock on the markets.
Food security
Before the war, most trade took place in Khartoum. But the months of fighting have destroyed the capital, making it no longer tenable as a market place.
While farmers want the government to offer more support, the authorities are already struggling to ensure basic food security for the country's 48 million inhabitants.
Sudan's main sources of wheat have been lost due to the war in Ukraine.
The UN is warning that close to 6 million people are on the brink of famine in Sudan.
Read More: World News | Entertainment News | Celeb News
African News