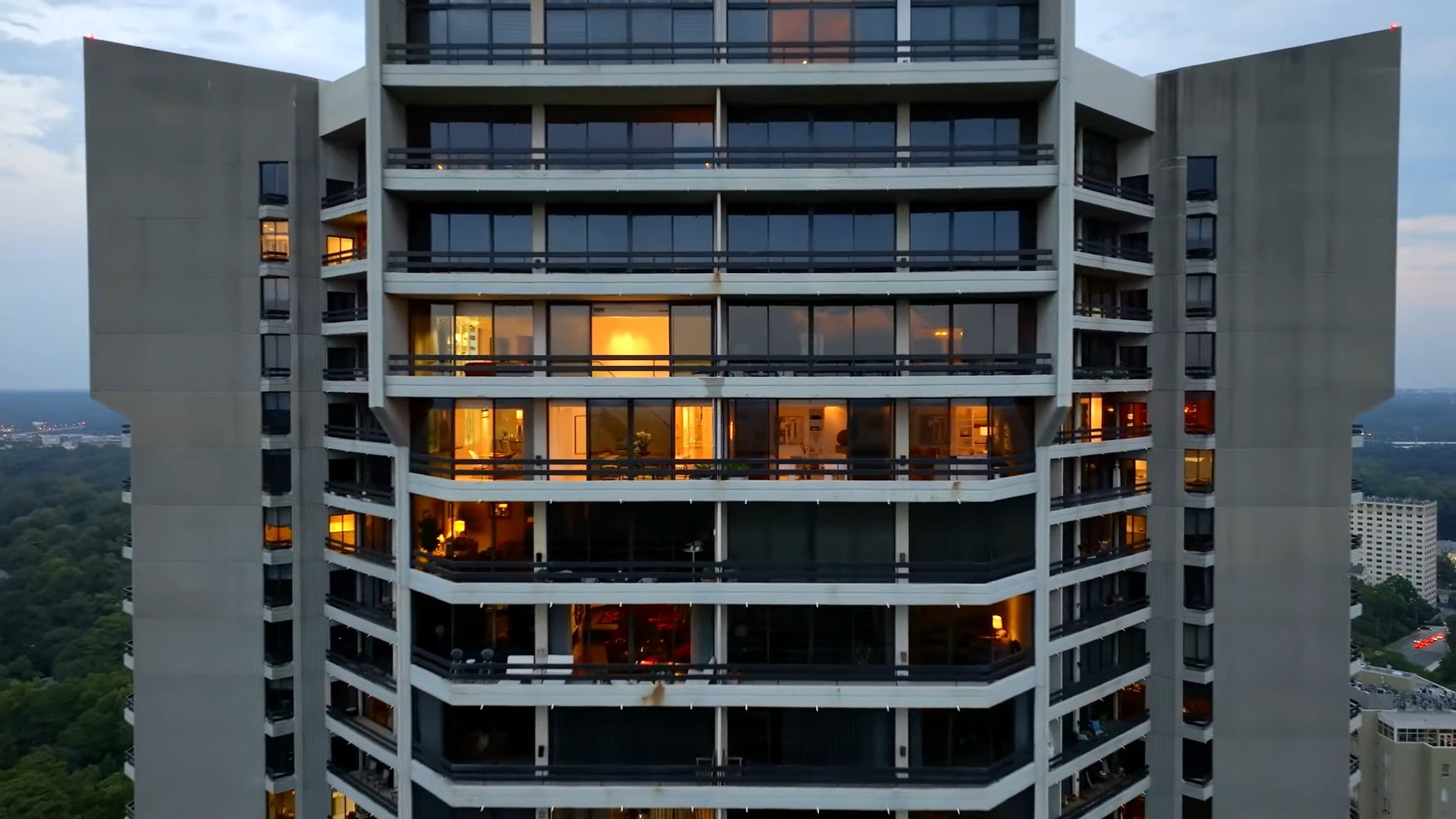 Most indications are pointing towards a cool-down in luxury real estate, but music legend Elton John bucked that trend and made out very well in the sale of his impressive condo in Atlanta, Georgia. After having listed the home with an asking price of $4.995 million in September of this year, it just found a buyer for over $7.2 million.
John had owned the place for decades and used it as his "home base" during trips to America, primarily living in his native England. Having just finished a big North American farewell tour, he's evidently not looking to keep such a permanent residence stateside any longer.
As for the four-bedroom unit itself, the strategy of pricing it for maximum attention evidently paid off, and now the impressive home has a new owner who paid some 45 percent more than the asking price. Here's how it's described in its official listing, which throws in a hint about the home's previous owner, which was presumably another part of that splashy sales strategy:
"Owned by the most successful solo artist in the history of the US Billboard charts, and one of the most revered artists worldwide, this residence is a living work of art and a true embodiment of international prestige. Step inside to discover an interior that defies expectations. Every room in this home has been meticulously designed to showcase one of the world's largest and most highly esteemed photography collections. As you wander through, you'll be treated to a symphony of spaces, each more captivating than the last. The views from this residence are nothing short of breathtaking, from the perfectly framed Midtown and Downtown skyline to the majestic Buckhead skyline, and the eastern and western canopy views that offer captivating sunrises and serene sunsets, you'll be treated to an ever-changing vista that will leave you in awe."
The condo boasts roughly 13,500 square feet of interior space, including a living room that the listing specifies can accommodate a grand piano (naturally). At $7.225 million, the sale will rank as one of the biggest in Atlanta real estate history, although still quite a bit short of the current record for most expensive single residence. That would be a 2019 condo that went for just shy of $14 million in 2019.
John originally purchased a single 2,500-square-foot unit in the complex back in 1992, going on to buy five more over the years to make the massive space it is today. Why Atlanta? Amusingly, because John discovered the convenience of flying in and out of the city while on tour due to its status as a hub for several major airlines, including most notably, Delta. Take a look at the former Elton John residence in the video below from the Chase Mizell, Atlanta Fine Homes Sotheby's International Realty YouTube channel:
[embedded content]
Read More: World News | Entertainment News | Celeb News
Celebrity Net Worth