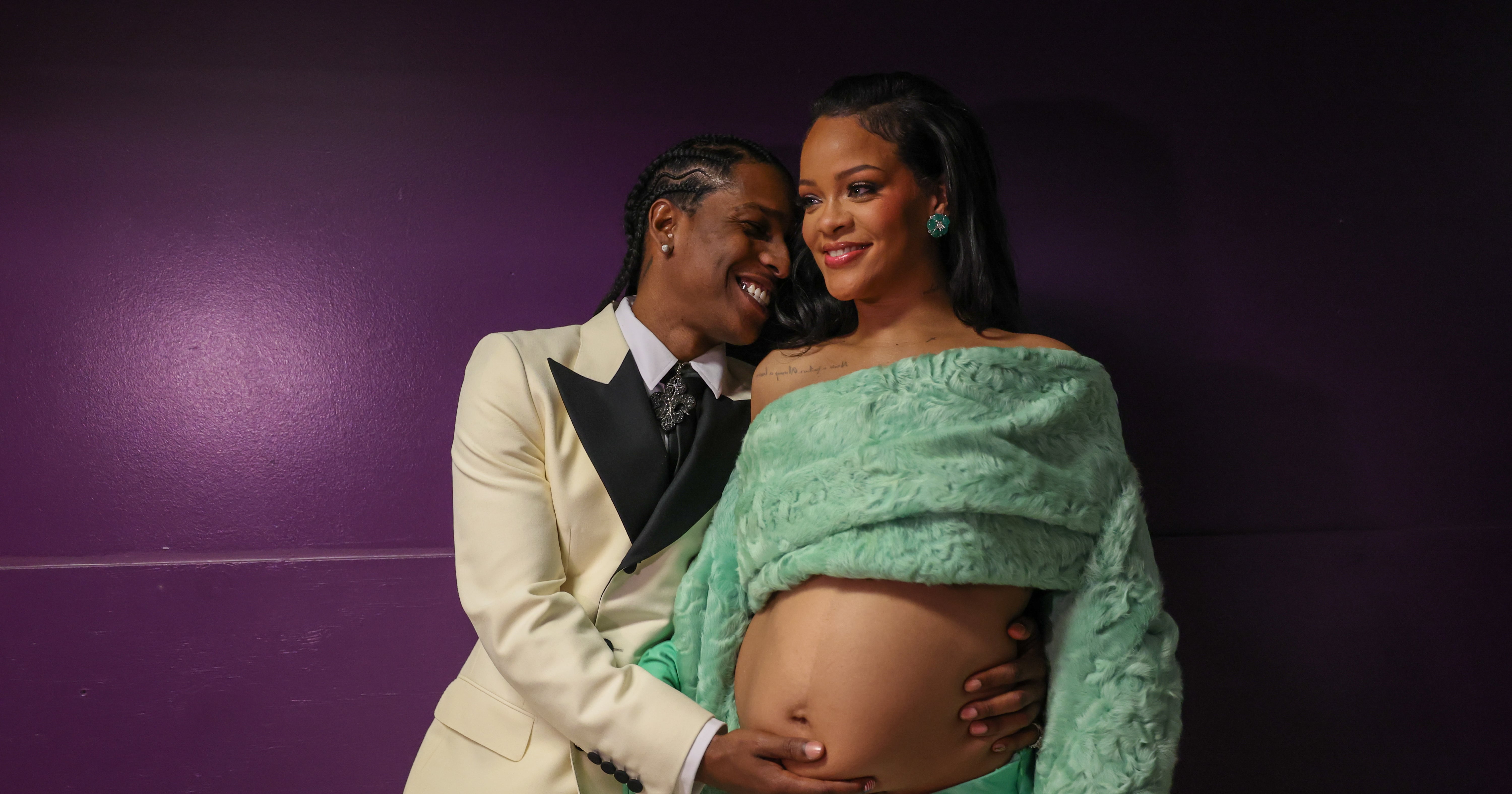 Rihanna gave birth to her first child with A$AP Rocky in Los Angeles in May 2022. On May 19, 2022, TMZ broke the news that the couple had welcomed a baby boy, which was confirmed by Entertainment Tonight shortly after. Rihanna and Rocky remained mum about their son for the first few months of parenthood; they didn't immediately share photos or videos of him and waited to reveal his name. In a November 2022 interview with the Associated Press, Rihanna explained why they initially chose not to share their baby's name publicly. "We just didn't get around to it yet, really. We've just been living," she said. "But I guess there's a certain freedom that comes with kind of just like getting it out there."
Since then, Rihanna and Rocky have gradually opened up about their experience raising their son. The "Love on the Brain" singer told ET in November 2022 that her mornings have completely changed since becoming a mother. "Seeing a baby with, like, little bags and waking up, and they're just, like, startled. They're trying to figure out where they're at. It's the cutest, it's my favorite part of the day," she said. "He's amazing, he's a happy baby."
In December 2022, Rihanna gave the world a first glimpse at her son on TikTok. The clip showed the infant giggling while sitting in a car seat. Rihanna could also be heard in the background laughing as she asks her son, "You tryna get Mommy's phone?" The baby then reaches out his hand and grabs the phone from his mother. "Hacked," Rihanna captioned her TikTok.
Rocky told Zane Lowe in a Jan. 18 interview that becoming a father has given him a new "perspective" on life. "It honestly helps you get home to your family and get home to your baby. And I can't even explain it, man. You come home to heaven every day. I'm so thankful. God is good, man," he said.
On their son's first birthday, the couple officially revealed his name: RZA. Since then, he's starred in ads for his mom's Savage X Fenty brand, as well as one with his dad for Beats by Dre. During the commercial, Rihanna can be heard asking Rocky off camera, "Babe, can you go to the store? We ran out of diapers." The rapper then races to a bodega and grabs a package of diapers, which just so happens to have baby RZA's face printed on it.
Read More: World News | Entertainment News | Celeb News
Source: Sugar