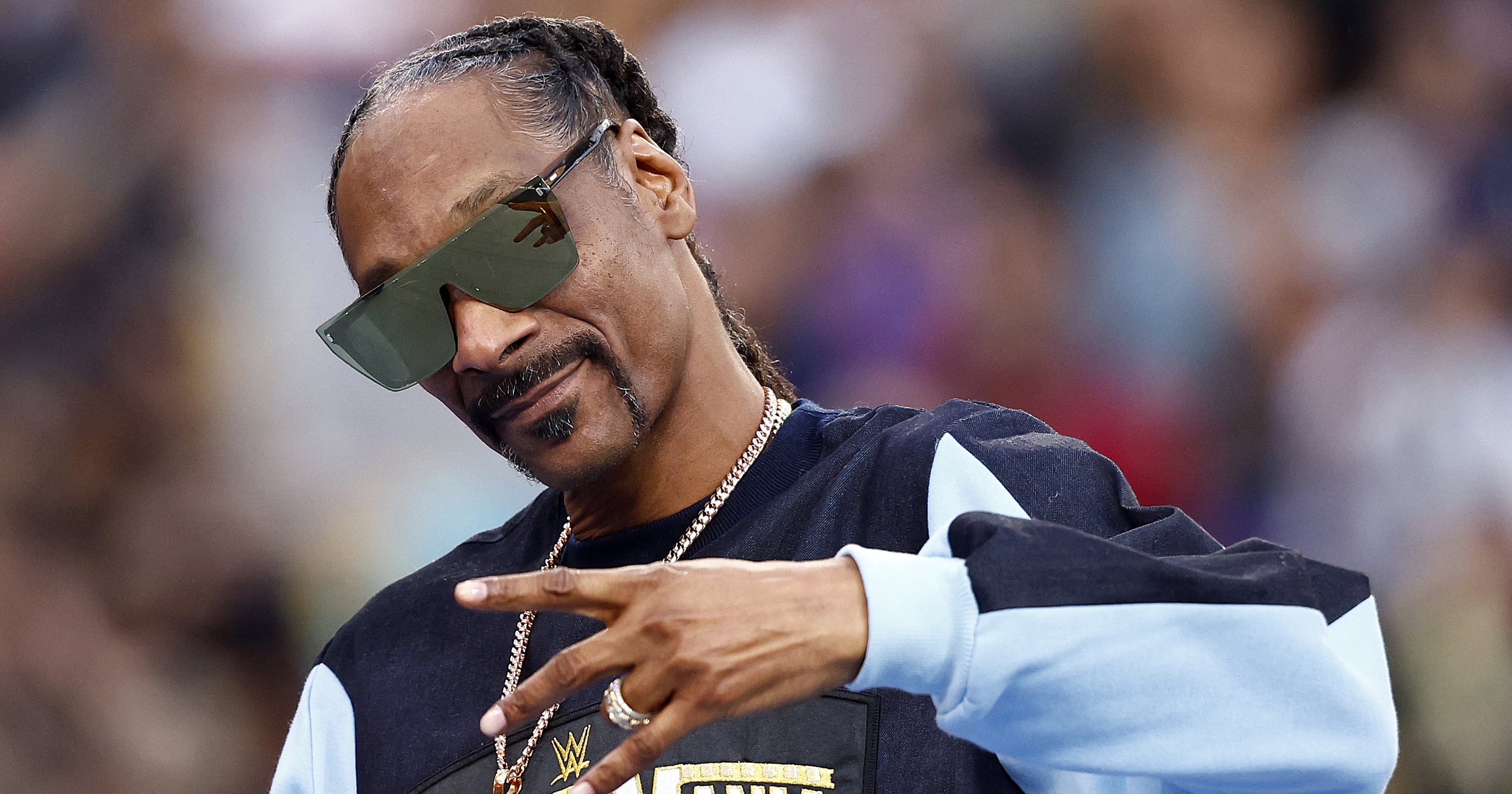 Snoop Dogg is an industry veteran, but when he's not dominating at the Super Bowl or hamming it up with BFF Martha Stewart, he's just a down-to-earth dad, trying to do the best for his brood.
The rapper and "Day Shift" star has four adult children: sons Corde Broadus and Cordell Broadus and daughter Cori Broadus with wife Shante Broadus, and son Julian Broadus with Laurie Holmond.
For Snoop, his approach to parenting is simple: he wants his children to have the opportunities he didn't have growing up in California. "The struggle that I went through, that my mother went through, I didn't want my kids to have that, I wanted them to understand that it's OK to struggle, but I want to help you avoid some of the things in life that I did and teach you what I was taught, but show you how to get to the top a little bit faster than I was able to," he explained during a 2014 appearance on "The Queen Latifah Show."
Still, Snoop, 51, is humble when it comes to his skills as a dad. He told "Today" back in 2015 that he'd rate himself as a "seven-plus" on the parenting scale, noting he has things to "work on." He added, "My relationship with my kids is more important than anything. It's a friendship relationship . . . it's based on me being a father, a mentor and a friend."
Here's what to know about Snoop's four children.
Read More: World News | Entertainment News | Celeb News
Source: Sugar