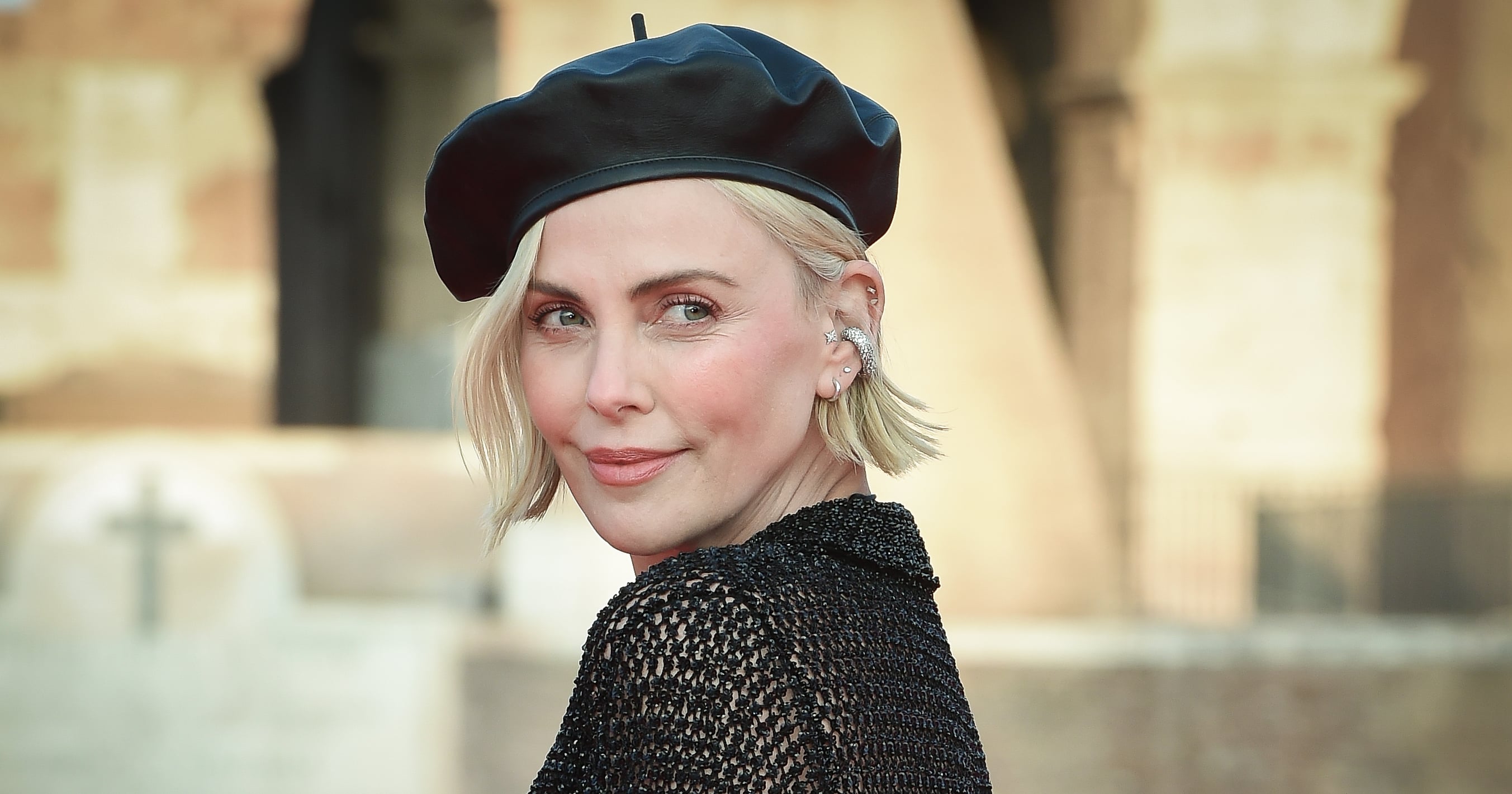 Charlize Theron may be a huge movie star in Hollywood, but at home she's just Mom to her two daughters. The 48-year-old actor has two adopted children and seems to be nailing single parenthood.
Theron is known for a wide variety of movies, some more kid-friendly than others. (It'll probably be a while before she can show her kids her iconic performances in "Monster" or "Mad Max: Fury Road.") In 2022, she starred in a more kid-friendly feature with "The School For Good and Evil," appearing alongside Kerry Washington. The movie follows two best friends who wind up attending a school that trains fairytale heroes and villains, and it's based on a children's fantasy novel.
As it turns out, that was one of the film's main draws. "The biggest driver for me was that it potentially could be something that my kids would enjoy," Theron told Harper's Bazaar in September 2022. Filming also took place while she was homeschooling her girls during the pandemic, and its short time requirement was a motivator. "It was a two-week experience," she said, "which felt like the only thing I could handle at the time."
Though she was excited for her kids to be able to watch her onscreen, Theron says they aren't all that impressed with their mom's star power. "Their friends are asking things like, 'Is your mom in a Marvel movie?'" she told the outlet. "They'll see billboards of me sometimes . . . They'll pretend they're so embarrassed. They'll go, 'Oh God. Don't look, Mom. There's a huge picture of you.'" Instead, it's the little things that make her happiest. Theron added: "When my kids say, 'Mom, nobody makes pasta better than you,' nothing gets close to that."
While Theron mostly keeps her daughters sheltered from the public and social media, she shares some details about their lives from time to time. Back in August, she shared a video of her and her kids dancing at one of Taylor Swift's Eras Tour stops in Los Angeles. "Thank you for the best birthday ever @taylorswift!!!" Theron captioned the clip, posted on Aug. 9. "We had such a great f*cking time 💃." Then, on Sept. 26, Theron's oldest daughter, Jackson, accompanied the actor to the Christian Dior show at Paris Fashion Week, where the two sat front row.
Read ahead to find out what else we know about Theron's two kids and see some of their rare photos.
Jackson Theron
Jackson Theron was born on Jan. 11, 2012. Theron adopted Jackson in early 2012 and announced it in March of that year. Jackson realized very early in life that she was transgender, and Theron has been raising her as a girl ever since. Theron told the Daily Mail in 2019, "Yes, I thought she was a boy, too. Until she looked at me when she was 3 years old and said: 'I am not a boy!'" Theron adopted Jackson as a single parent and told E! News soon after the adoption that she fell in love immediately with being a mom. "It's strangely everything that you've hoped for and it feels so right. I don't know how else to say it," she said.
August Theron
Theron adopted her youngest daughter, August Theron, in July 2015. August, just like Jackson, was adopted within the United States. Theron told NPR in late 2019 that when she was looking to adopt, she had no parameters and just wanted to find children to love. "I wanted to believe that somehow my child would find me in the way that we were just meant to be," she said. "So I wasn't specific with anything. . . . In whatever country they would allow me as a single woman to adopt, that's where I filed." She also told People in 2018 that both of her daughters make her laugh like "nobody's business."
Read More: World News | Entertainment News | Celeb News
Source: Sugar