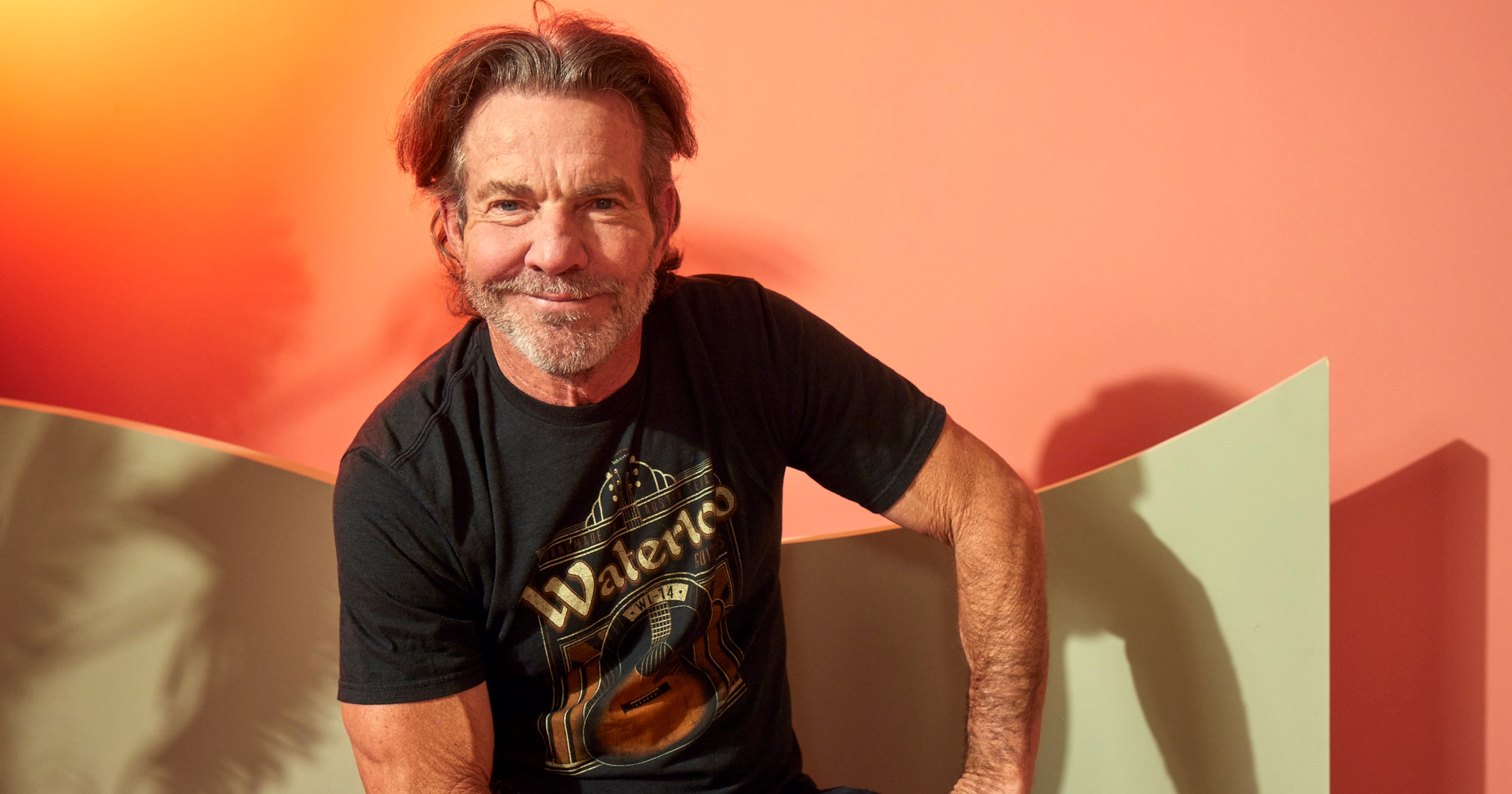 Dennis Quaid is a household name for his many famous roles, but did you know he's a dad of three? The star welcomed his oldest child, Jack Quaid, while married to Meg Ryan in the '90s, and he shares twins — just like his "Parent Trap" character, Nick Parker — with his third wife, Kimberly Buffington. Although Dennis hasn't shared photos of his children on social media, Jack tends to post tons of throwbacks of himself, and in the past shared a handful of snaps of his younger siblings.
Speaking to People in July, Dennis admitted that when it comes to parenting, he's a "dorky dad" because his daughter "makes me feel that way." He added: "Very uncomfortable, awkward. Awkward. Teenagers are awkward."
"I love being a dad. I really do. I think I'm a good dad," he continued. "It turned out so far so good. Jack really turned out well. I'm really proud of him, and Thomas and Zoe too."
Of his children, Dennis said, "They're really just great kids. I love watching them grow up and watching them change. I look back on us when I was 15 and you just don't have a clue what's going to happen to you in your life. I don't have a clue what's going to happen with them either, but it's day by day that they're coming along."
Keep reading to learn more about Dennis's three kids and to see Jack's photos of them.
Read More: World News | Entertainment News | Celeb News
Source: Sugar