Angel Reese's parents, Angel Webb and Michael Reese, were standouts in college basketball. Now, both their daughter and son are following suit. However, only one parent remains in the picture.
Angel Reese came into the world bearing her mother's first name and both her parents' athletic genes. The young basketball star continually expresses gratitude for her mother's support and inspiration.
She was born in 2002 to Angel Webb Reese and Michael Reese. The former couple welcomed another child, Angel's brother, Julian Reese, and later separated. Afterward, Michael became estranged from his kids; as Angel shared that they are not in contact.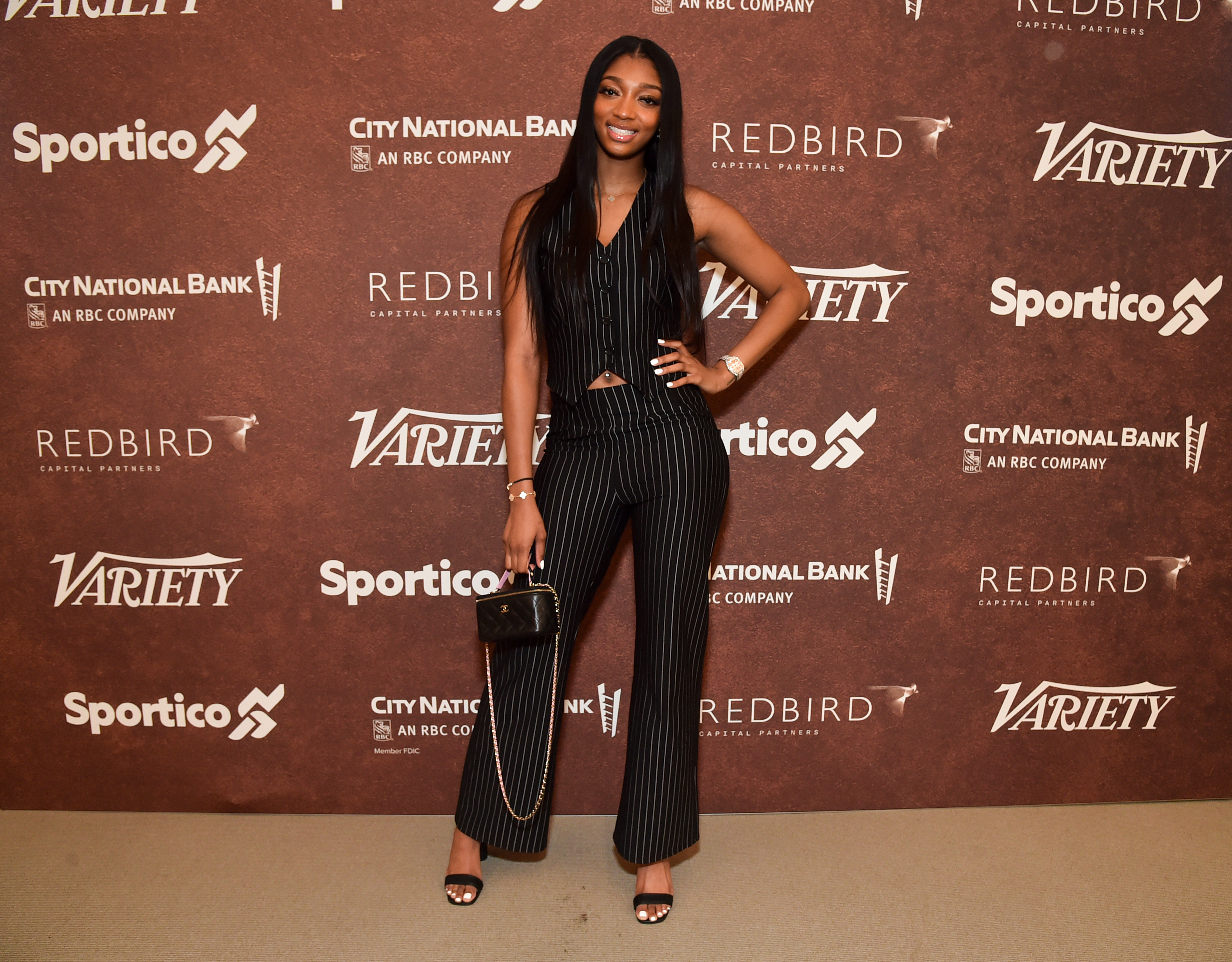 Angel Reese attends Variety and Sportico's Sports and Entertainment Summit at 1 Hotel West Hollywood on July 13, 2023 in West Hollywood, California. | Source: Getty Images
Angel Reese's Parents: Her Mother Is a UMBC Hall of Famer
Angel Webb was born to Curtis and Barbara Webb in 1971. She grew up in Woodlawn and was a basketball forward while studying at the University of Maryland Baltimore County (UMBC) between 1988 and 1991.
She was a standout player and made it to the UMBC Hall of Fame. Angel Webb later played professionally for Luxembourg. Before basketball, she started in track and field. "My father got me into a couple of track and field meets when I was younger," she recalled.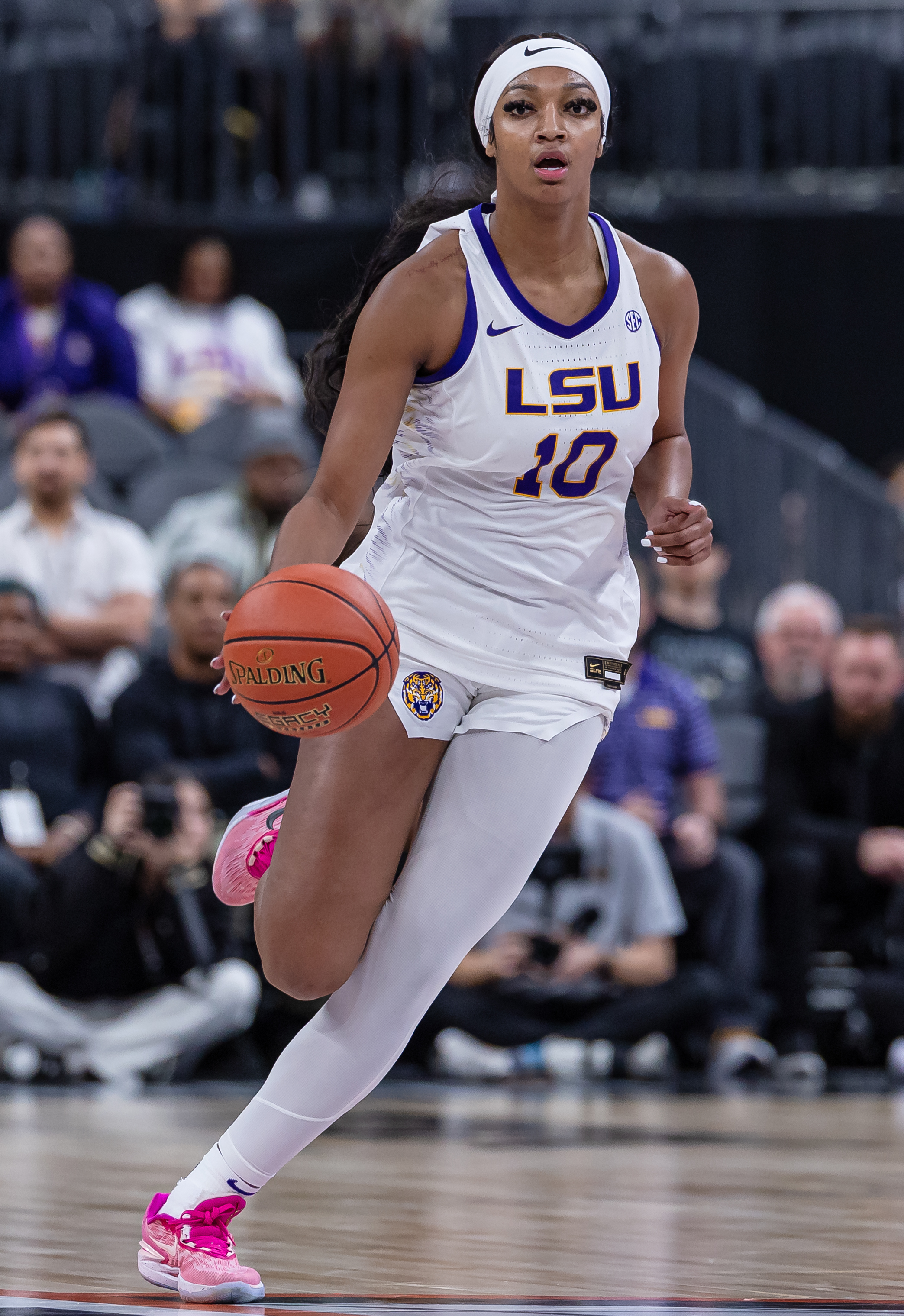 Angel Reese, #10 of the LSU Lady Tigers, brings the ball up court against the Colorado Buffaloes during the Naismith Hall of Fame Series at T-Mobile Arena on November 6, 2023, in Las Vegas, Nevada. | Source: Getty Images
Still, Angel Webb wasn't a fan of running. "I don't like running whatsoever. I guess I can live with sprints, but forget the longer stuff," she said in 1991. Today, she is a Mission Operations Analyst for the Department of Defense. Additionally, she helps manage her daughter's career.
Her son, Julian "Juju" Reese, is also a promising athlete. He's currently a junior at the University of Maryland, majoring in Human Development. Like his sister, Julian plays basketball in college and shares snippets from games on his Instagram.
Angel Webb also has a social media presence but keeps it private. In March 2023, she wrote on X about men confusing her for daughter in her DMs. "I'm getting some crazy dating [requests] from men my kids' age who, clearly by the content of the msg, think they're sending it to Lil A […]," she said.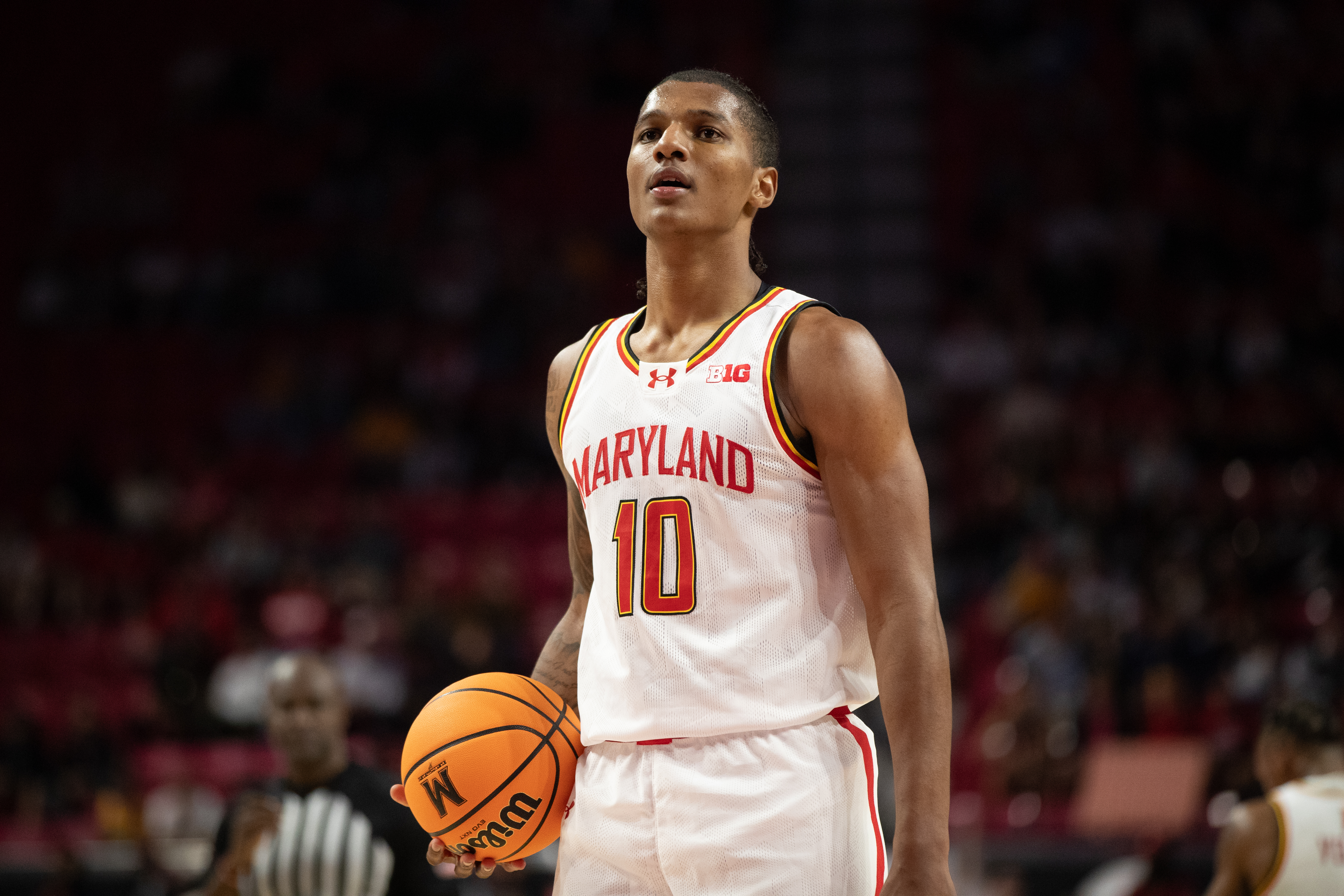 Maryland Terrapins forward Julian Reese (10) stands at the free-throw line during the game between the Mount St. Mary's and the Maryland Terrapins at Xfinity Center on November 7, 2023, in College Park, Maryland. | Source: Getty Images
Angel Reese's Father Played for Two Colleges
Michael grew up in Northeast Washington and attended HD Woodson High School. He enrolled at Main Central Institute in 1988-1989 after failing to meet the NCAA's requirements for freshman eligibility. He moved to and played for Boston College between 1989 and 1990.
Michael then transferred to Loyola University Maryland in the latter year and continued playing until 1994. Like Angel Webb, many considered Michael a talented player; however, he struggled to control his emotions on the court.
"My mom used to say, 'When you wear your emotions on your sleeve, you leave yourself open to all kinds of stuff,'" he reflected in 1994, adding that using his aggression off the court got him in trouble. He later realized he needed to learn to control his emotions.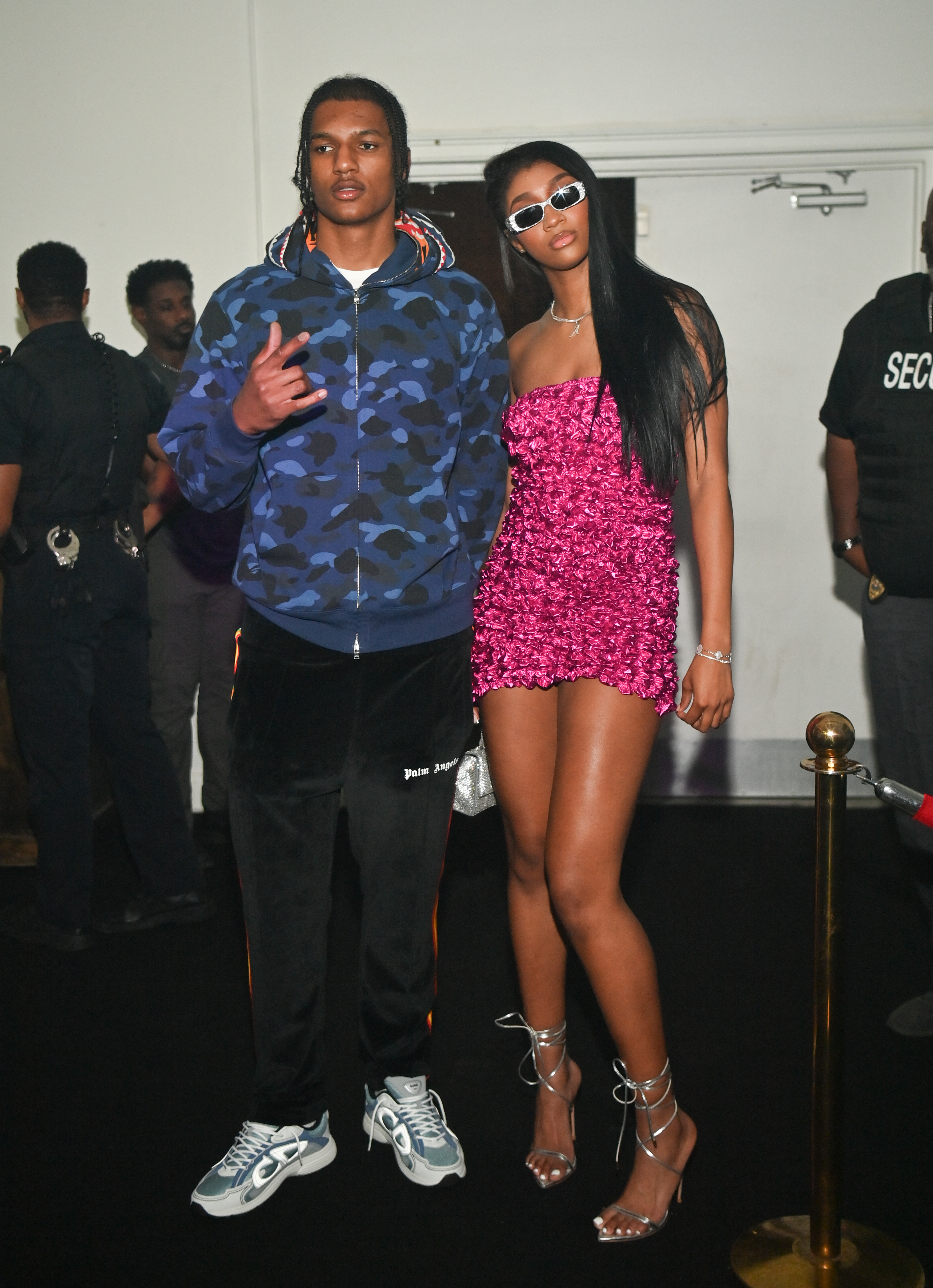 Julian Reese and Angel Reese attend Angel Reese's 21st Birthday Celebration at Revel on May 6, 2023, in Atlanta, Georgia. | Source: Getty Images
Angel Reese's Grandmother Encouraged Her to Embrace Her Girly Side
Alongside her passion for playing basketball, Angel is an aspiring model. A self-proclaimed "girly girl" and nicknamed "Bayou Barbie," she enjoys shopping and taking pictures and loves high fashion and thrifting. She is set on changing the stereotype that "women in sports can't be girly and have fashion off the court."
"My grandma taught me: Never let nobody mess up your mascara, your nails, your lashes. You can be cute and still go out there and ball (sic)," she told former stylist Law Roach. Roach is famous for his work with celebrities like Zendaya, Anya Taylor-Joy (recently married), and Halsey.
Read More: World News | Entertainment News | Celeb News
Anomama