Barry Manilow explained why it took him so long to come out as gay despite knowing early on. He also revealed that during the peak of his career, his husband saved his life.
On the Max series "Who's Talking to Chris Wallace," the veteran CNN actor spoke to Barry Manilow about his personal life. In the interview, Wallace asked Manilow why it took him so long to come out as gay.
Despite getting married to his high school sweetheart, Susan Deixler, in the 1960s, he knew when he was a child that he was gay. "I really did love her, but the gay thing was pretty, pretty strong," Manilow admitted.
Over a decade later, in 1978, Manilow met Garry Kief, who became his manager and, ultimately, decades later, his husband. However, even after years together, they didn't reveal their romance until 2017.
To the public, it was a shocking revelation. To Kief and Manilow, however, it was nothing new. They'd been together so long that it never occurred to the "Mandy" singer that he had to come out.
The pair got married in 2014, and to both of them, it was a big deal. Everyone was emotional during the event, and the couple was all smiles the entire time.
Kief had been an enormous part of Manilow's success, and without his dedicated manager, the singer admits he might have never made it out alive.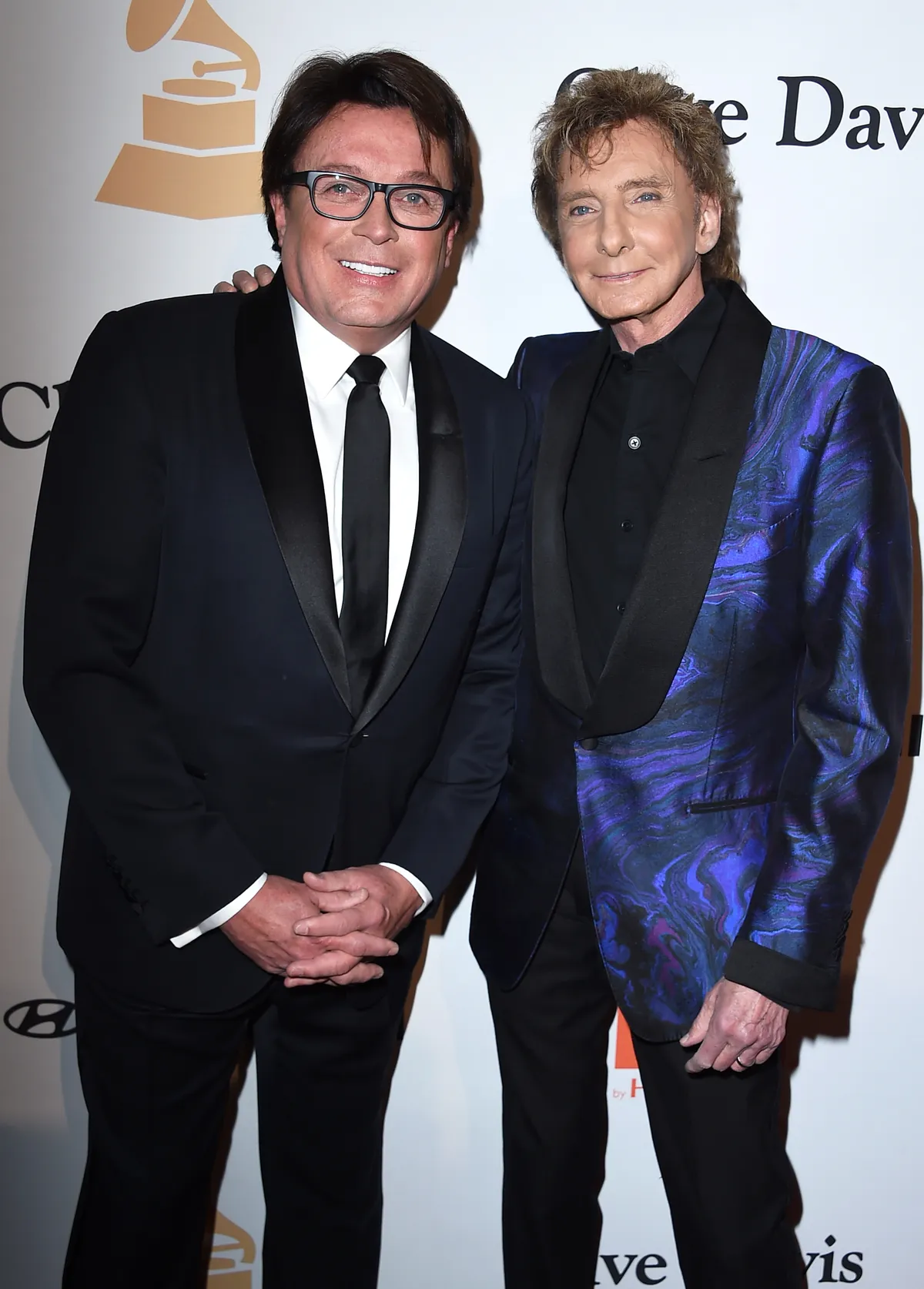 Garry Kief and Barry Manilow at the Pre-Grammy Gala in Beverly Hills, California on February 14, 2016 | Source: Getty Images
Being an international superstar and going home to an empty hotel room every night was something he had difficulty dealing with. Manilow was about to explode until Kief came around, sharing:
"Gary actually kind saved [my life] because as my career exploded, as I said, it was crazy. It was just crazy."
When their relationship finally went public, the couple made sure not to overshare anything with the media. In fact, they find it "creepy" whenever they're asked to talk about their private life.
Previously, Manilow acknowledged that coming out in the 1970s would have ruined his career. While nowadays, more artists are coming out as part of the LGBTQ+ community, it was a different story decades ago.
Read More: World News | Entertainment News | Celeb News
Anomama