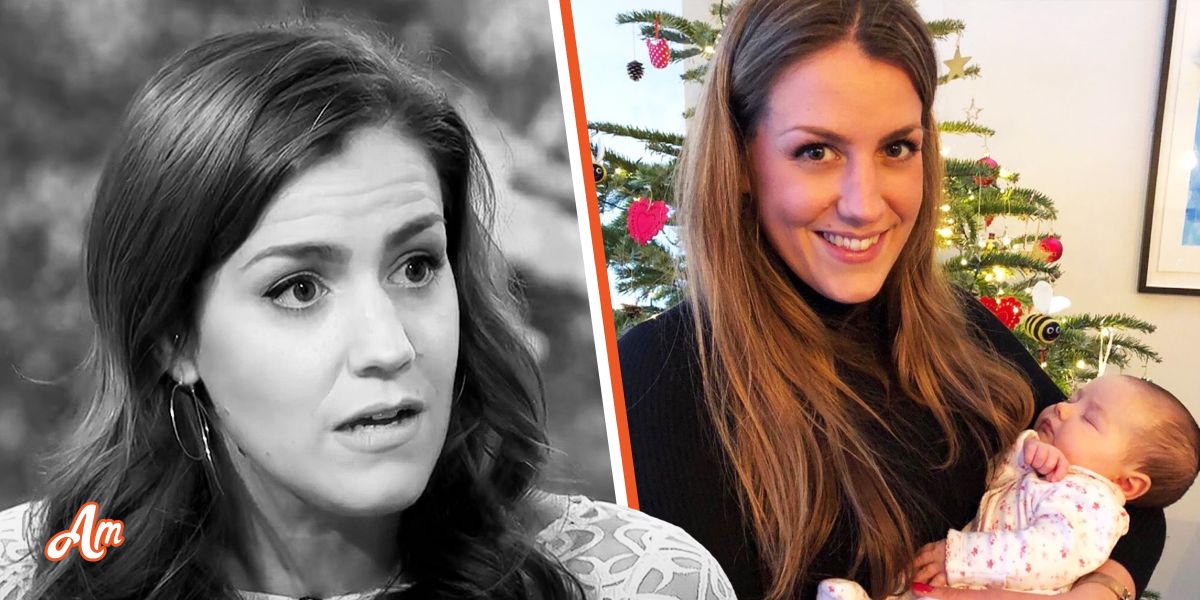 Maddy Anholt | Maddy Anholt and Sophie | Source: Youtube.com/thismorning | Instagram.com/maddyanholt/
Maddy Anholt is dead at 35 after battling a rare and aggressive brain cancer.
Anholt's last Instagram post showed the author's future plans.
Now, she has left behind a one-year-old daughter, Opal, and her husband, Ben.
Maddy Anholt passed away on September 13, 2023. The "Radio 4" comedian died after a battle with a rare and aggressive form of brain cancer. The TV and radio star didn't reveal her diagnosis when she was alive, but her family made the revelation just hours after her death.
Anholt, who was an author and charity campaigner, spent her final weeks alive at her parents' home, Sunflower House. She was being taken care of by Seaton Hospice at home and died surrounded by her family.
The author's family said in a GoFundMe post that Anholt was diagnosed with brain cancer just after giving birth to her daughter Opal. The mom of one tackled surgery and medication with courage and grace.
Her husband, Ben, was beside her throughout her battle with cancer. She died bathed in the love of her family members and the sounds of nature at home. Anholt only had a year to enjoy motherhood with her daughter Opal before she succumbed to cancer.
The GoFundMe page, set up by Anholt's family, is aimed at raising funds to support the author's daughter. So far, the page has raised $9,512 out of the targeted $12,441.
The "This Morning" star made headlines promoting her book. The debut book, "How To Leave Your Psychopath," was published in 2022. Her last Instagram post before her death was about her first fiction book, scheduled to be published in 2023. Anholt said she was delighted that her first fiction book was on the way.
Anholt thought she loved this partner, but she later realized she was stuck in a cycle where she saw broken men as her projects to fix.
Now, her family said the book will be published next year and noted that they were proud of Anholt's accomplishments in the 35 years she was alive. They said she achieved a lot as an actor, a public speaker, an author, a marathon runner, and an ambassador for Women's Aid.
What Kind of Life Did Anholt Live?
Anholt came into the limelight in 2015. The author had just launched a GoFundMe campaign to raise $4348 to go to Scotland and find a boyfriend. Anholt was interviewed on "This Morning" on a debate about whether crowdfunding was a modern way of begging.
The author spoke in a call-in about her own fundraiser. After this publicity, Anholt starred in various comedy shows, such as "The Emily Atack Show" in 2020 and the sitcom on BBC "Jerk" in 2019, which was written by Tim Renkow.
The BBS's star popularity increased when she published "How To Leave Your Psychopath." The campaigner was with a partner for years, ignoring his womanizing nature, uncontrolled rages, and sexual violence.
Anholt thought she loved this partner, but she later realized she was stuck in a cycle where she saw broken men as her projects to fix. The campaigner dated this abusive partner, Damien, for four years before she broke out of the cycle and ended the relationship.
In her debut book, Anholt encouraged people to leave abusive relationships just as she had done. She said she was grateful she left her psychopath partner because leaving enabled her to find wonderful friends, family, and a partner who was kind, compassionate, and loving.
Read More: World News | Entertainment News | Celeb News
Anomama