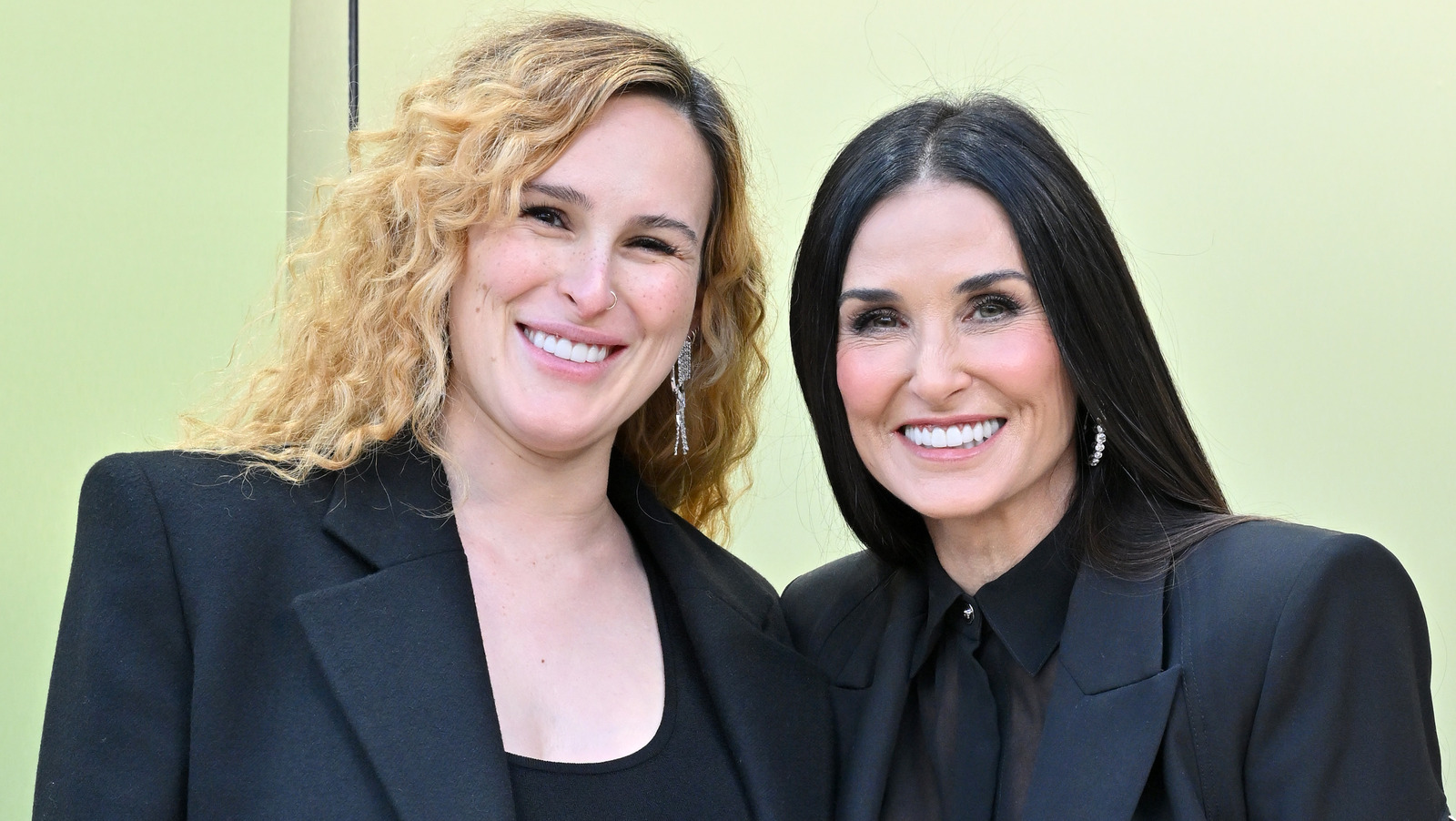 For Rumer Willis, the moment she saw Demi Moore lying semiconscious on the floor was a turning point. "I was … panicking because … either my mom is gonna die, and I'm not gonna be in the room, and I'm gonna feel the guilt of that for the rest of my life, or I'm gonna be there and see this image of my mom that I will never get out of my head," she revealed during her "Red Table Talk" appearance.
Moore recovered, but the trauma of seeing her mother in that condition triggered Willis' own unhealthy habits. "I literally started getting anxiety attacks about how bad I was gonna feel the next day. So I would be drunk and start hyperventilating and freak out," she added. As she further explained on "Red Table Talk," Willis resented Moore for making her feel unworthy. "I wanted her to … prove to me that I'm important enough for you to get sober," the actor said. Eventually, she was able to find support through AI-Anon, a safe space for family members of alcoholics.
Currently, Willis has been sober for over six years. Now, in a healthier space, she's able to reflect on her past behavior. "90% of the time, if we look at someone else and see something that feels triggering, it is usually triggering because it is something we don't like about ourselves," Willis said on "Addiction Talk," referencing why her mother's relapse was the catalyst for her own alcoholism.
Read More: World News | Entertainment News | Celeb News
Nicki