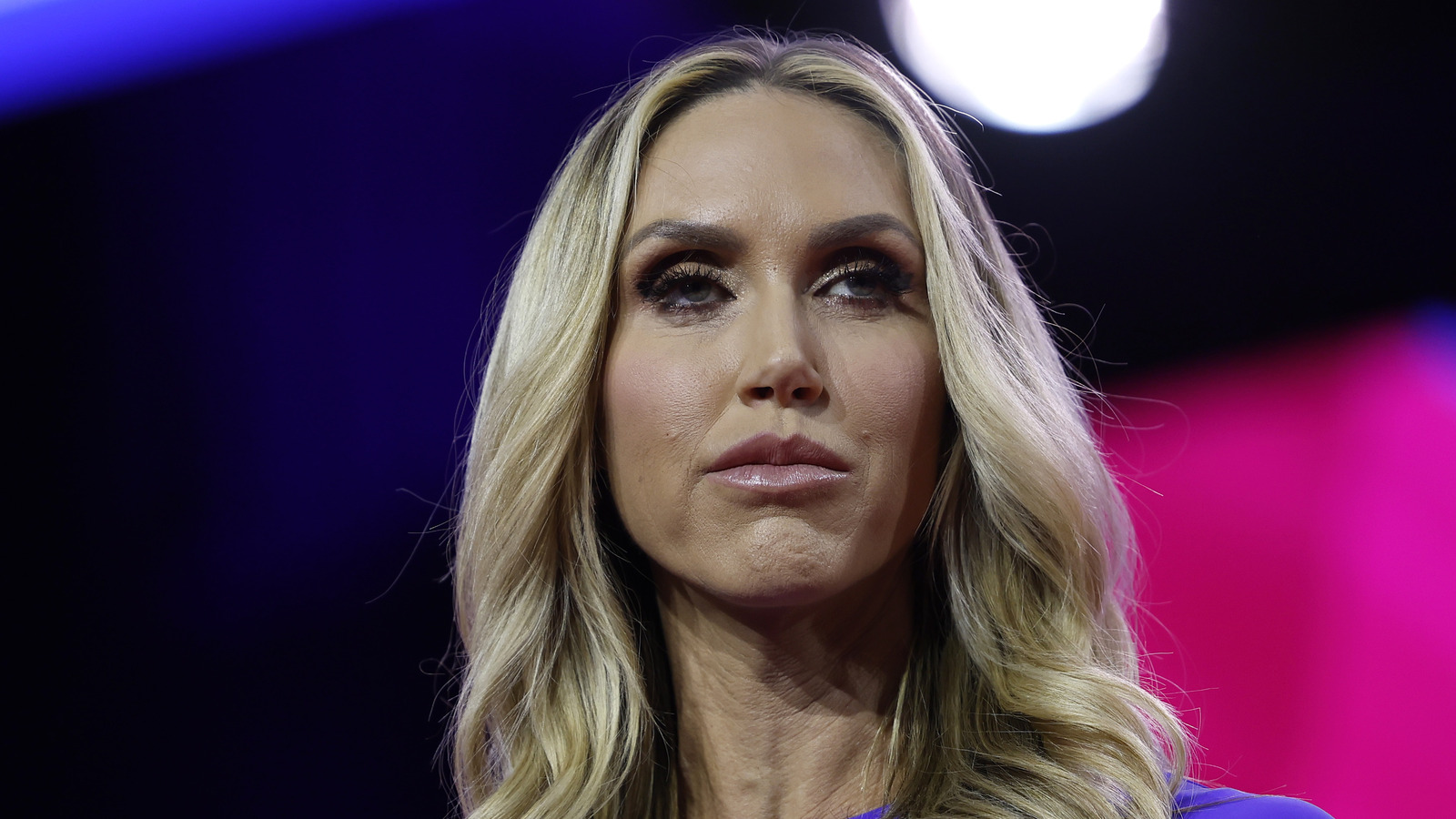 When Lara Yunaska Trump hits the stage or TV studios, it's compulsory to have a thick layer of makeup caked on her face to counteract the bright lights and cameras. But she's one of those rare people who actually looks better without makeup. The Republican stalwart has naturally flawless skin, fine features, and a delicate bone structure, the latter of which is in direct contrast to her strong and muscular physique.
Lara prides herself on her extreme fitness built from years of high-intensity workouts. The Daily Express U.S. reports that Lara abides by a grueling regime that includes CrossFit, push-ups, rowing, horse riding, and deadlifts. In addition, Lara frequently competes in triathlons — all of which she documents on her Instagram. No wonder she doesn't have time to slap on some lippy. "As someone who likes to have goals to strive toward, I like to compete in triathlons on a regular basis," Lara shared on the Trump family website. "It makes going for a run, bike ride, or swim that much more meaningful while I'm doing it."
Of course, Lara is also a busy mom of two. Per Newsweek, she and Eric Trump share a son, Eric Jr., and a daughter, Carolina Trump. The Conservateur reports that Lara was in two minds about whether it was the right time to start a family. Still, ever the romantic, Eric told his wife it was time to "get the baby train moving," and the rest is history.
Read More: World News | Entertainment News | Celeb News
Nicki