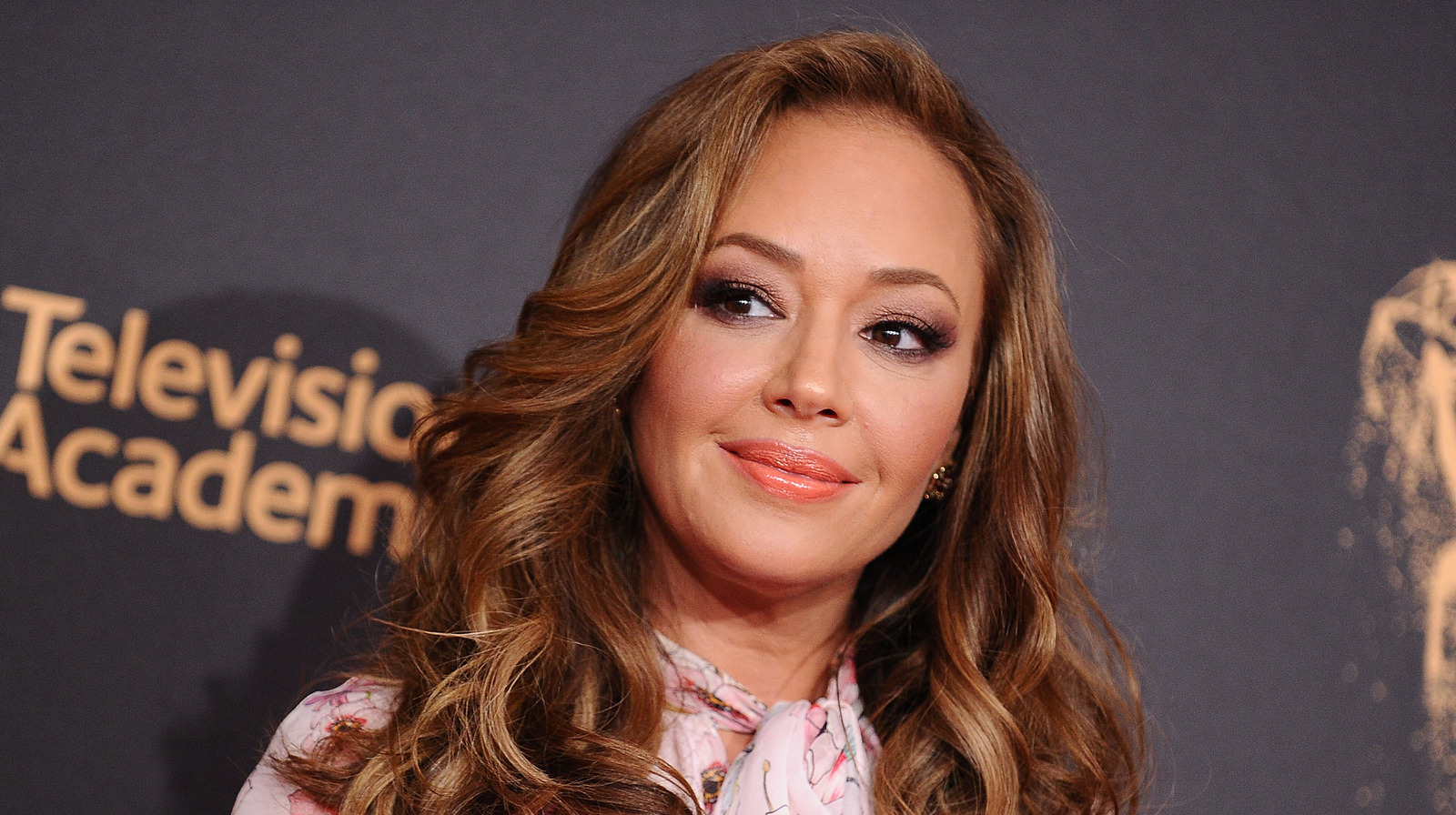 Leah Remini isn't holding back on her thoughts about Tom Cruise and Katie Holmes' parenting skills. According to Remini, it wasn't just the pan, comb, and cat vows that made the big fat TomKat wedding extravaganza off-kilter. The New York Daily News printed excerpts from Remini's tell-all "Troublemaker: Surviving Hollywood and Scientology," and her observations about Suri Cruise's treatment are eyebrow-raising, to say the least.
Remini alleges that during the wedding rehearsal dinner, Suri, who was just 7 months old, could be heard bawling by guests. She claims that everybody, including Tom and Holmes, kept calm and carried on regardless, ignoring the echoing howls from above. However, it became too much for Remini, and she went to check on Suri, who she discovered lying on a bathroom floor. Adding an extra layer of weirdness, one of Tom's three sisters, his personal assistant, and another woman stood around Suri, providing no comfort to the distressed little girl; instead, just watching her wail.
Remini claims that the trio was transfixed by the sobbing Suri, watching her like she was "L. Ron Hubbard incarnate." For anybody not in the Scientology know, ABC notes that Hubbard, a science fiction writer, founded Scientology in the 1950s and its off-shoot, the Sea Organization, in 1967. He died from a stroke in 1986, leading to David Miscavige taking over the reins. Remini explains that she eventually persuaded the Cruise three to remove Suri from the bathroom floor and feed her some warm milk.
Read More: World News | Entertainment News | Celeb News
Nicki