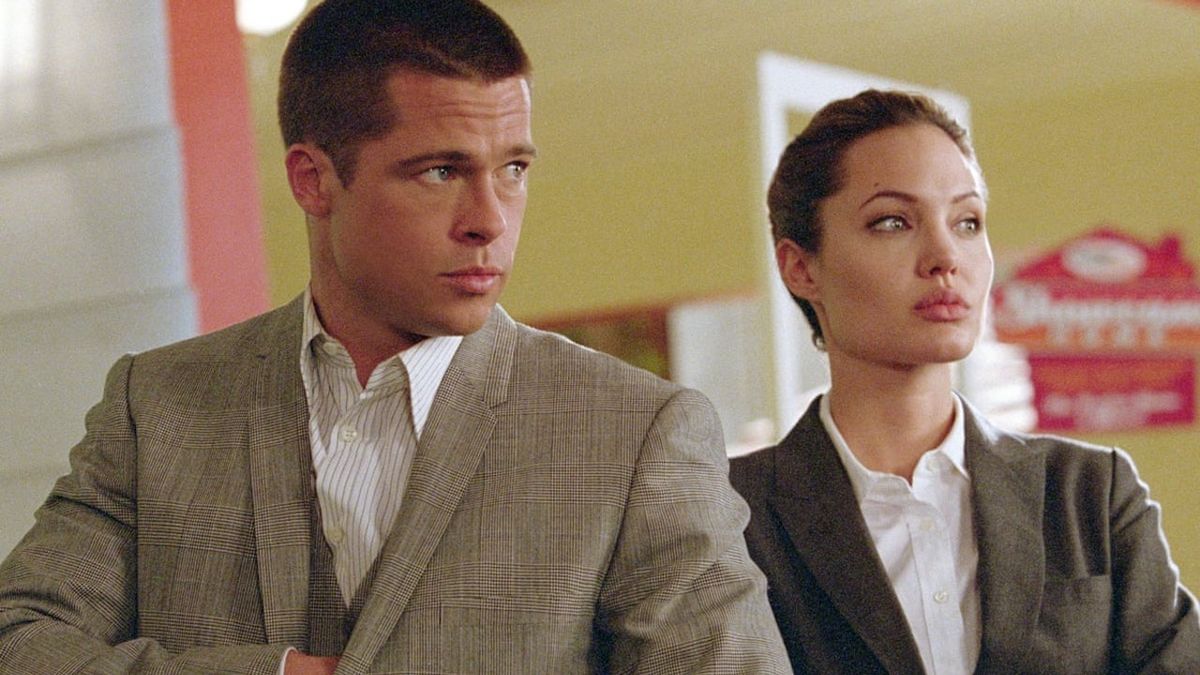 Do you remember the years when then-partners Angelina Jolie and Brad Pitt first started adopting children? Back in 2002, they adopted their first child Maddox followed by Zahara in 2005, and then Pax in 2007. From 2006-2008, they had three children. While Maddox started college back in 2019, here's another reason to feel old- Zahara is the next child in line to start college this fall.
Spelman College is a historically Black women's liberal arts college in Atlanta, Georgia with notable alumni like Pulitzer Prize-winning author Alice Walker and The Cosby Show's Keshia Knight Pulliam. Well, Zahara Jolie-Pitt will be among the glowing ranks of notable alumni as well as proud mother Angelina Jolie posted on Instagram a photo of her daughter posing with her new "Spelman sisters."
Zahara Jolie-Pitt had tough roots before being adopted by the former Tomb Raider star. According to Daily Mail, it was reported that Zahara, originally named Yemasrech, had a very difficult early life. With no money and being homeless in Ethiopia, her biological mother saw that her baby was suffering from malnourishment and felt she had no choice but to give her up for adoption. The Academy Award winner adopted Zahara in an Ethiopian orphanage on July 6, 2005.
This isn't the first child of the Mr. and Mrs. Smith ex-couple to go to college. Maddox, who was adopted in a Cambodian orphanage on March 10, 2002, started his freshman year at Yonsei University in South Korea back in 2019. This brilliant student is currently studying three subjects- biochemistry, Russian, and Korean. While he and Zahara don't currently have any plans to follow in their parent's footsteps in acting, they did make cameos in their mother's film Maleficent. Well, if they ever change their mind, they seemingly know who to turn to.
Things weren't easy for any of the kids ever since it was announced that Angelina Jolie and Brad Pitt were divorcing. After a lengthy custody battle, it was decided that Jolie has custody of her minor kids with Pitt getting visitation rights. She moved her kids to a new house so they can be closer to their father in Los Angeles. The Bullet Train star still has a good relationship with all of his children as his younger ones still have dinner with him when they're in L.A. while his older kids are living their adult lives. Despite all of the drama that this broken couple went through, they are luckily on the same page about wanting their kids to be happy going forward.
Brangelina can continue to say they are the proud parents of six children, with two of them now being college students. To find out the latest projects of these two Hollywood starlets, follow CinemaBlend's new movie releases.
Cinema Blend