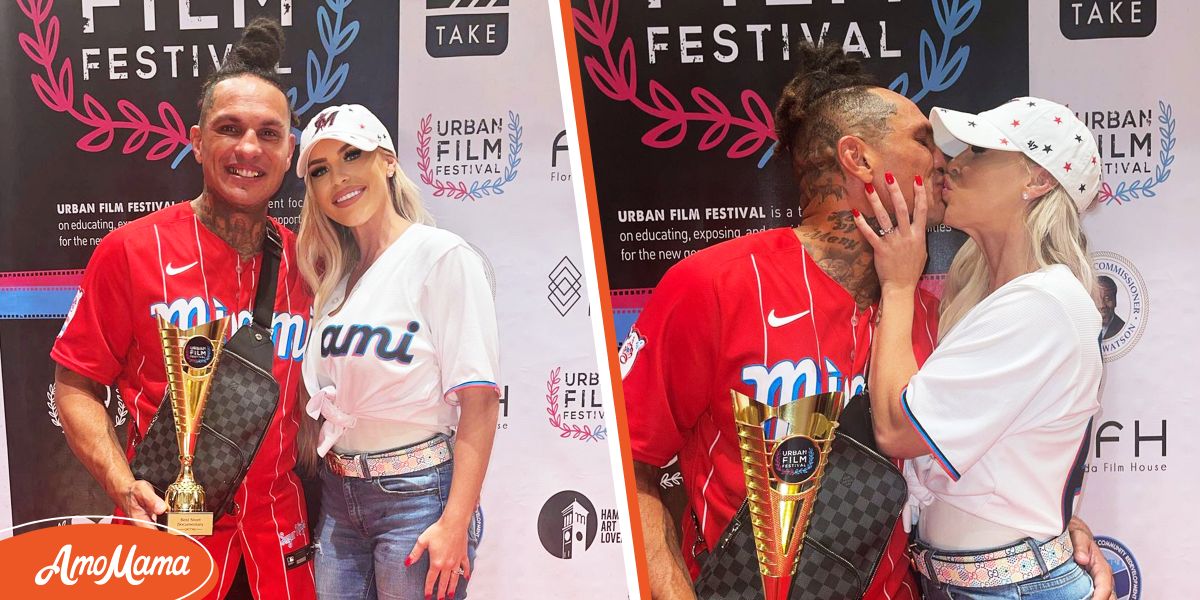 Dana Brooke's married life has become a topic of interest among her fans, especially after her engagement to Ulysses Diaz. However, the couple keeps their relationship away from the spotlight with no news if they already tied the knot.
Dana Brooke, known for her long-time professional wrestling career in WWE, has gained fans throughout her years in show business. Since rising to fame, many have become interested in her personal life and romantic pursuits.
In 2021, Dana Brooke's partner, Ulysses Diaz, asked for her hand in marriage. Since then, fans wondered about Dana Brooke's husband and marriage, but the entertainer remains tight-lipped about her relationship.
Ulysses Diaz and Dana Brooke Got Engaged in 2021
In July 2021, Diaz asked Brooke to marry him while enjoying food and drinks. Brooke shared snippets of the memorable moment on Instagram, showing her reaction to his big question. She wrote:
"There is no LOVE that feels like yours… I would say [YES] over & over again!! I love you today, tomorrow, [and] forever!"
Before her engagement to Diaz, Brooke claimed she was "married to wrestling," which was her passion and career. However, things have changed since.
Ulysses Diaz and Dana Brooke's Married Life Remains a Secret
Diaz and Brooke enjoy keeping their romance private, with no details of a wedding since getting engaged. However, the boxer revealed their marital status in a 2022 birthday tribute to Diaz when he called her his wife. "I am blessed to call [you] my wife," he said.
Three months later, Diaz and Brooke celebrated three years of being together. She shared several photos of their sweet moments alongside a lengthy message about how wonderful life is with him.
Brooke gave fans a glimpse into their relationship, revealing that her "husband" greets her with hugs and kisses every morning. She also revealed that behind Diaz's strong and fierce facade is a silly and loving man.
Dana Brooke's 'Husband' Is a Professional Cuban Boxer
Diaz, known as "Monster" in the ring, is a Cuban boxer with several wins under his belt, including the Knucklemania II in 2022, BKFC 14 Palomino vs. Alers in 2020, and BKFC 10 Lombard vs. Mundell in 2020.
According to his Instagram page, he has also won 14 boxing fights, of which 13 were knockouts and two MMA fights. His account also states he is the "Fastest KO in combat sports history." In 2020, Diaz celebrated a milestone after a three-second record knockout win against Donelei Benedetto.
Besides his career, Diaz is a loving father to a daughter and two sons from previous relationships. He sometimes shares photos with his children on social media, including birthday tributes to his ten-year-old son and a 19th birthday post to his beautiful daughter.
Brooke also posted pictures with his kids on social media to celebrate Father's Day. "A man who has unconditional love to give & a beautiful heart as big as this world," she described him.
Read More: World News | Entertainment News | Celeb News
Anomama