Quick Facts of James Garland Quintel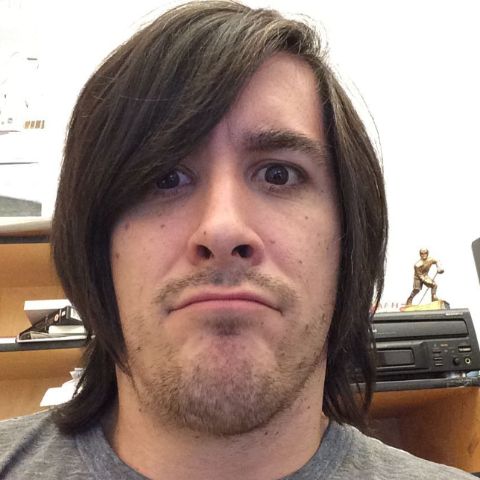 James Garland Quintel is a talented American animator, voice actor, director, writer, producer, and storyboard artist. He gained recognition as the creator of the popular Cartoon Network series "Regular Show" (2010–2017), where he also voiced the characters Mordecai and High Five Ghost. Additionally, he created and voiced the character Josh in the HBO Max series "Close Enough" (2020–2022).
An American voice artist is a successful man in his field, but what about his personal life? Who is married to? How rich is James? Let's find out all these queries in this article below:
Wiki/ Bio: Age and Family Background
James Garland Quintel aka J. G. Quintel was born on September 13, 1982, in Hanford, California, the United States of America. He is an American nationality holder who belongs to a White ethnic background. Similarly, the man was born to parents, Terri (née Morris) and James Allen Quintel.
Currently, 40 years old man spent his early days in the United States with his family. Sadly, there is no data on his siblings. Check out Emery Hope Sehorn.
J. G. Quintel Education
During his teenage years, Quintel enjoyed playing the video game "ToeJam & Earl," which influenced the creation of the characters Mordecai and Rigby in "Regular Show." He also developed a fondness for 1980s rock music, which he incorporated into the series. Quintel attended Hanford High School, where he explored his artistic abilities through drawing and watching cartoons.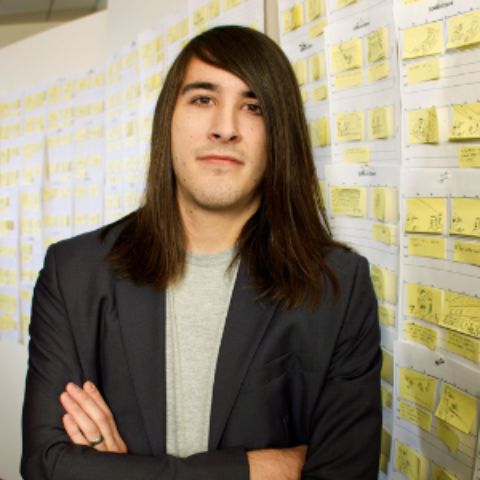 IMAGE SOURCE: Google
J. G. took classes in literature, pottery, and animation, further expanding his artistic skills. Quintel worked various minimum wage jobs, much like the characters in "Regular Show," and even earned recognition as a 12th-grade California academic all-star. After high school, Quintel pursued his passion for animation at the California Institute of the Arts (CalArts) in Santa Clarita, California.
At CalArts, he and his fellow students engaged in a unique creative process for developing their short films. They would draw random title names from a hat and create films based on those words in a 48-hour marathon effort. Quintel's short film "The Naive Man from Lolliland" emerged from this process. It won awards at the 2005 Nextoons Nicktoons Film Festival, and his talent was recognized by entertainment entrepreneur Fred Seibert.
Is J. G. Quintel a Millionaire? His Net Worth and Earnings
As a skilled animator, voice actor, director, writer, producer, and storyboard artist, J. G. Quintel has achieved a commendable level of success in the animation and television industry. While his exact net worth is not publicly disclosed, it is estimated to be around $1 million as of 2023. Just like him, Kevin Corke is also a millionaire.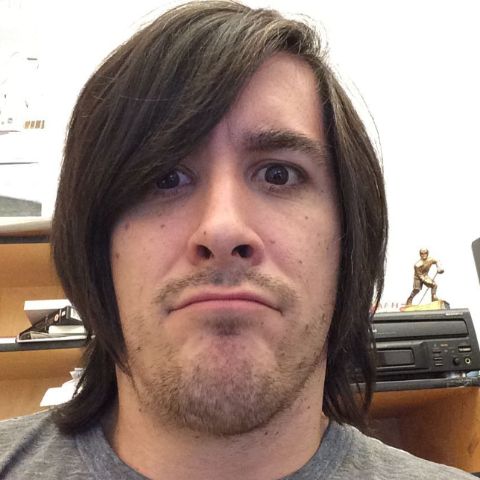 SOURCE: Instagram
Quintel's wealth is primarily the result of his impressive body of work and contributions to the field. His talents were recognized when he received a nomination for the Emmy Award in the Outstanding Short-format Animated Program category for his work on "Regular Show" in 2011. The following year, he won an Emmy Award, further cementing his reputation as a skilled and accomplished professional.
With his earnings, Quintel has acquired a house in his hometown of Hanford, California. However, specific details about his residence remain private, as he has chosen not to disclose further information about his property.
J. G. Quintel's Married Life: Wife and Kids
J. G. Quintel's personal life showcases a beautiful story of love, commitment, and family. He is married to Cassia Streb, and their union began in 2011. Together, they have been blessed with a daughter named Lynn Streb Quintel, who entered the world in 2013. Over the past decade, their marriage has remained strong, and they continue to find happiness in their shared journey.
Quintel's life serves as an inspiring example of pursuing one's passions and achieving success. From a young age, he followed his interests and refused to conform to societal expectations. By embracing his own unique path, he has become a prominent figure in his field. His dedication and genuine enjoyment of his work have earned him immense admiration from both colleagues and fans alike. His success is a testament to the power of finding fulfillment in what one does and consistently giving one's all.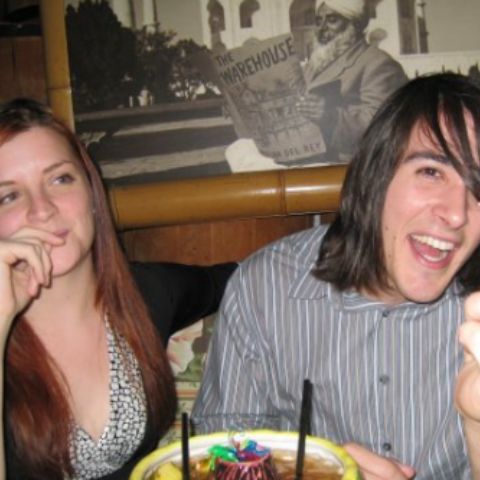 SOURCE: Instagram
Furthermore, Quintel's life demonstrates the significance of marriage and family in bringing joy and stability. Despite his demanding career, he has managed to cultivate a loving and harmonious home life with Cassia and their daughter. This serves as a reminder that personal relationships can complement and enhance professional achievements, providing a strong foundation for overall happiness.
J. G. Quintel Career and Rise to Fame
Before his successful ventures as a creator, Quintel served as the creative director for "The Marvelous Misadventures of Flapjack" (2008–2010) on Cartoon Network and worked as a writer and storyboard artist on "Camp Lazlo" (2006–2008). His directing work on an episode of "Flapjack" earned him a nomination for the Annie Award for Directing in a Television Production in 2009. He was also nominated for an Emmy Award in the Outstanding Short-format Animated Program category for "Regular Show" in 2011.
6 feet 1 inch tall Quintel's passion for animation and storytelling began during his upbringing in Hanford, California. Growing up in a relatively flat and uneventful town, he and his friends constantly sought ways to entertain themselves, which later served as inspiration for the misadventures depicted in "Regular Show." Quintel found inspiration in renowned animators like Matt Groening, Mike Judge, and Joe Murray. He developed a love for cartoons such as "The Simpsons," "Beavis and Butt-Head," "Rocko's Modern Life," and "The Ren & Stimpy Show." British surreal comedy shows like "The League of Gentlemen," "The Office," and "The Mighty Boosh" also influenced his work.
Quintel's success with "The Naive Man from Lolliland" led him to intern at Cartoon Network Studios in 2004, working on "Star Wars: Clone Wars." It was there that he met Pendleton Ward, with whom he later collaborated on "The Marvelous Misadventures of Flapjack." After graduating from CalArts in 2005 with a BFA degree in character animation, Quintel began working as a storyboard revisionist for Cartoon Network's "Camp Lazlo." He also entered his short film "2 in the AM PM" into Spike & Mike's Sick and Twisted Festival of Animation, using some of its characters in "Regular Show."
For more similar content like this, keep reading all star bio.
Read More: World News | Entertainment News | Celeb News
ALL STAR