James William Goodman and His Fatther Len Goodman | Source: Instagram/jamesgoodman81
Len Goodman's son, James William Goodman, has made a name for himself just like his famous dad, who passed away in April. He is a dance teacher at the dance school his father founded.
James William Goodman, like his father, Len Goodman, possesses a deep knowledge of dance. He has followed in his father's footsteps and even appeared on judge panels, demonstrating his expertise and passion for dance.
Even though James' father didn't spend much time with him in his childhood because of his demanding career and frequent travels, James recognized him as a good father.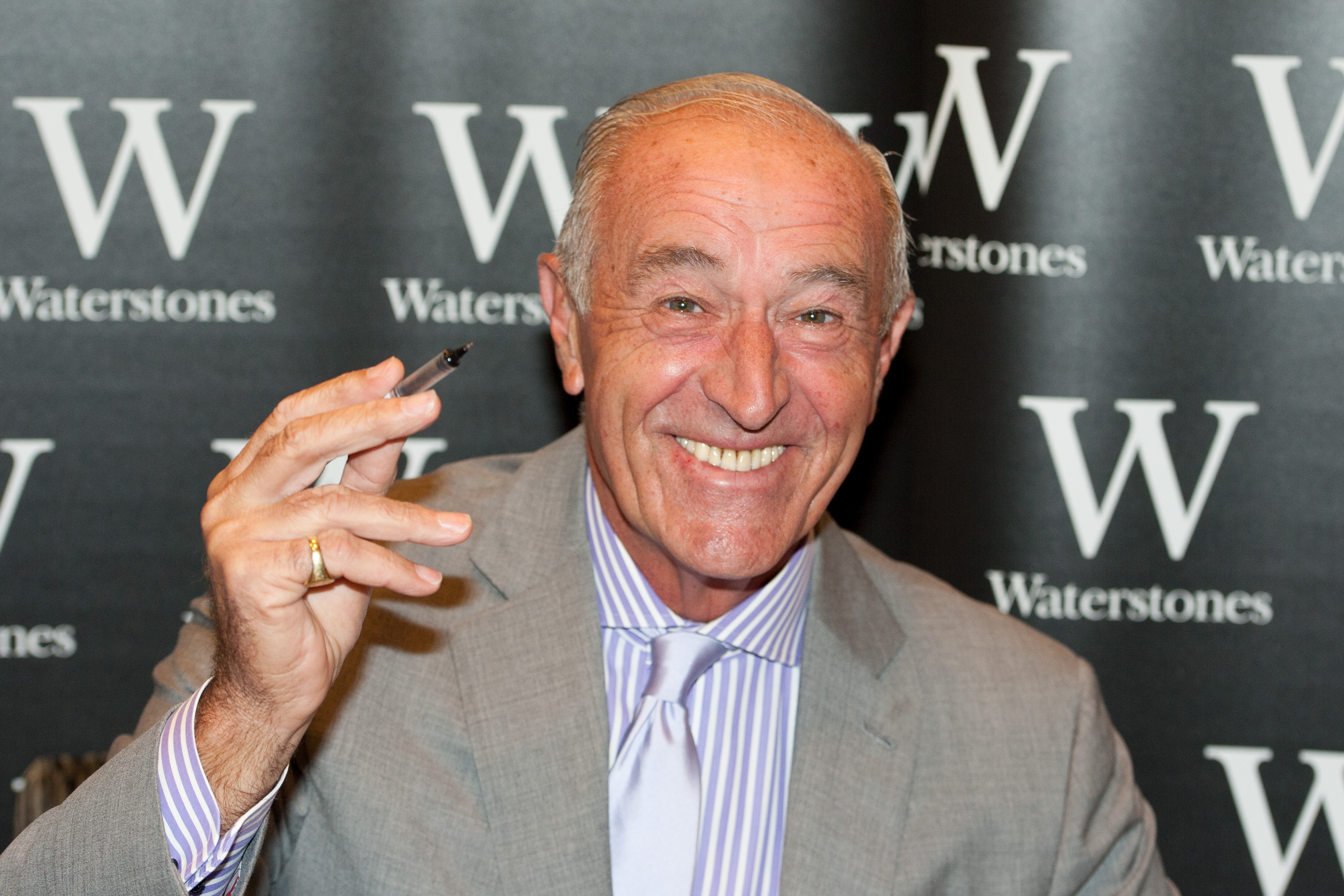 Len Goodman at Waterstones Bluewater on October 10, 2013, in Greenhithe, England. | Source: Getty Images
Len Goodman's Son Said He Was Much More 'Generous' Judge than His Father
According to his Twitter bio, Len Goodman's son, James William Goodman, is a ballroom and Latin dance teacher at Goodman Dance Academy. The school, founded by Len, is located a few meters from Dartford Train Station in Kent.
It offers different classes of dance styles for all ages and is one of the most successful and long-running dance schools in Kent. In 2019, James joined a panel of judges, including Joanne Mialkowski and Roy Osbourne, for a charity dance event hosted by Step by Step Dance school. The event took place at the Royal & Derngate Theatre.
He regularly posts pictures of his family on his Instagram page, openly expressing his love and pride for them.
During his role as a judge and while providing feedback on the competition, James drew a comparison between himself and his father, suggesting that he was a more lenient and generous judge. Speaking at the event, he said:
"I am much more generous with my marks than Len. I take my hat off to all the contestants who had only eight weeks of training to dance in front of over 1,000 people."
James William Goodman's Father Spent Less Time with Him
James William Goodman was born in 1981 to Lesley and Len Goodman before they separated. James grew up with limited interaction with his father due to Len's demanding job. Despite his father's presence, they never spent much time together.
Len, a dance coach, was frequently on the move, traveling between the US and Germany while working hard to provide for the family. Despite not having much time with his father during childhood, James spoke highly of Len, acknowledging he was a good father.
Despite Len's limited time for James during his upbringing, he made an effort to be a loving and devoted grandfather to James' children. Len cherished spending quality time with his grandchildren and said he felt he was a better grandfather than a father.
James William Goodman Is a Father of Two
James' father died in April at a hospital in Tunbridge Wells in the presence of his family, aged 78, after battling bone cancer. At the time, James took to his social media to share the news about his father's passing. He also paid a heartfelt tribute to his father, reminiscing about their cherished memories. He wrote:
"My Dad and best friend passed away late on Saturday night with Sue and I by his side. He was a wonderful Dad and I will treasure forever the memories I have with him."
James went on to refer to his dad as a legend and thanked him for being in his life. James' father impacted people's lives with his deep knowledge of dance. He is known for having served as a judge in "Strictly Come Dancing" and "Dancing with the Stars," and former colleague, Tom Bergeron, also took to social media to mourn the former professional dancer and judge.
Read More: World News | Entertainment News | Celeb News
Anomama