JLo has a tight-knit bond with her siblings whom she described as her "best friends."
The star has two sisters, Leslie and Lynda Lopez.
They were raised by a strict mother who "beat" them.
JLo grew up relatively close with her siblings as the middle child. Over the years, she and her two sisters have reflected on their childhood, which involved being beaten by their mother.
JLo was born Jennifer Lynn Lopez in June 1969 to parents Guadalupe Rodriguez and David Lopez in the Bronx, a borough of New York City. The superstar was raised in its Castle Hill neighborhood.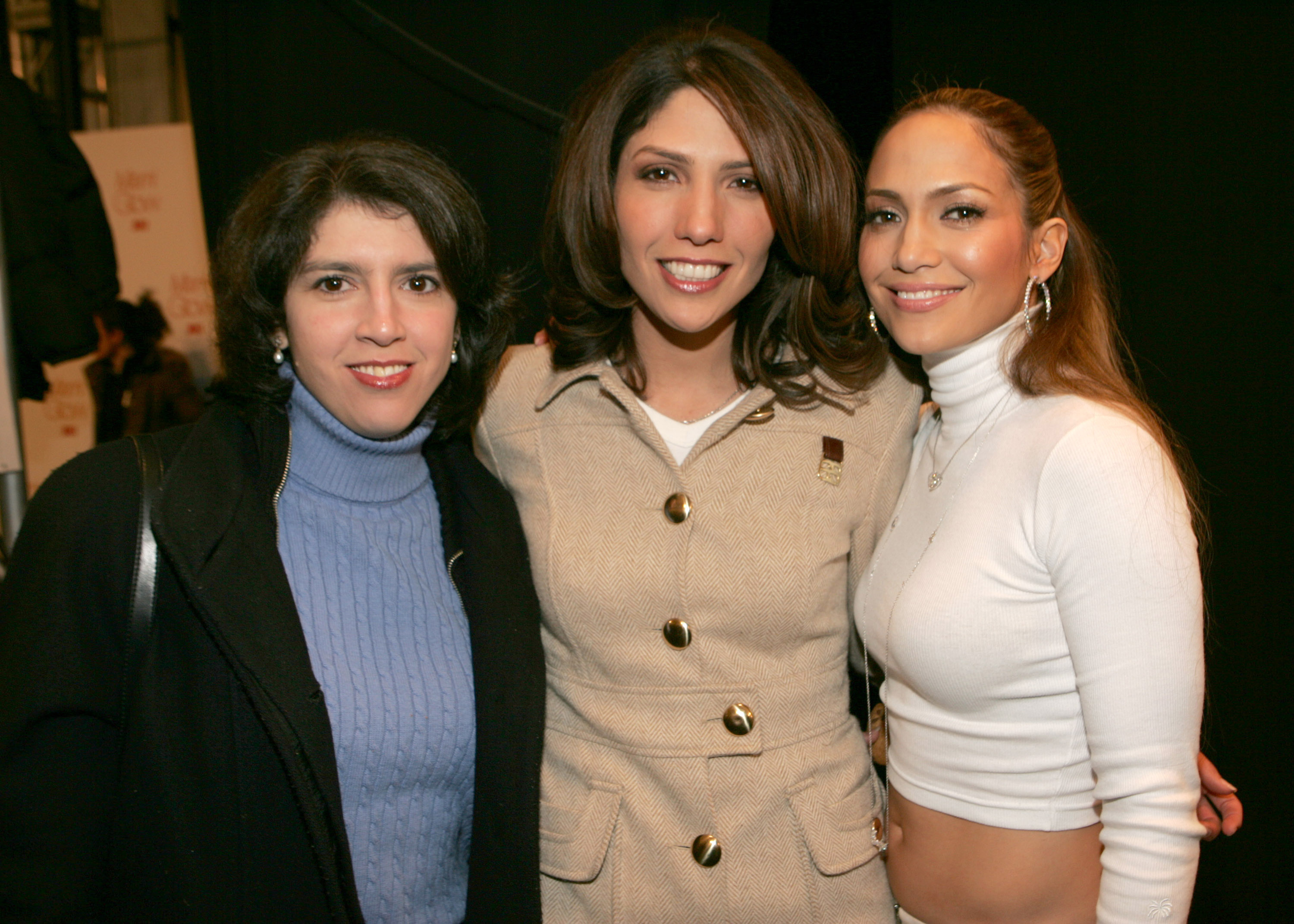 Leslie Lopez, Lynda Lopez and Jennifer Lopez during Olympus Fashion Week Fall 2005 at The Tent, Bryant Park on February 11, 2005 in New York City | Source: Getty Images
JLo's parents are originally from Puerto Rico, and they relocated to the US mainland as kids. Before she came into the world, the couple had welcomed their eldest daughter, Leslie Lopez, and later had their youngest daughter, Lynda Lopez, in June 1971.
The three Latina sisters have candidly spoken about growing up together through the years. JLo also revealed how their mother used to "beat" them.
Why JLo's Mother Used to 'Beat' Her & Her Sisters
In her Netflix documentary, "Halftime," JLo reflected on her childhood relationship with her mother. "She did what she did to survive, and it made her strong. But it also made her tough," said the singer. She further revealed that her mom "beat" the daylights out of her and her sisters.
While Rodriguez didn't deny this, she admitted, "I was far from the perfect mother, but the one thing I can always say, everything I did, I did it with their best interests at heart."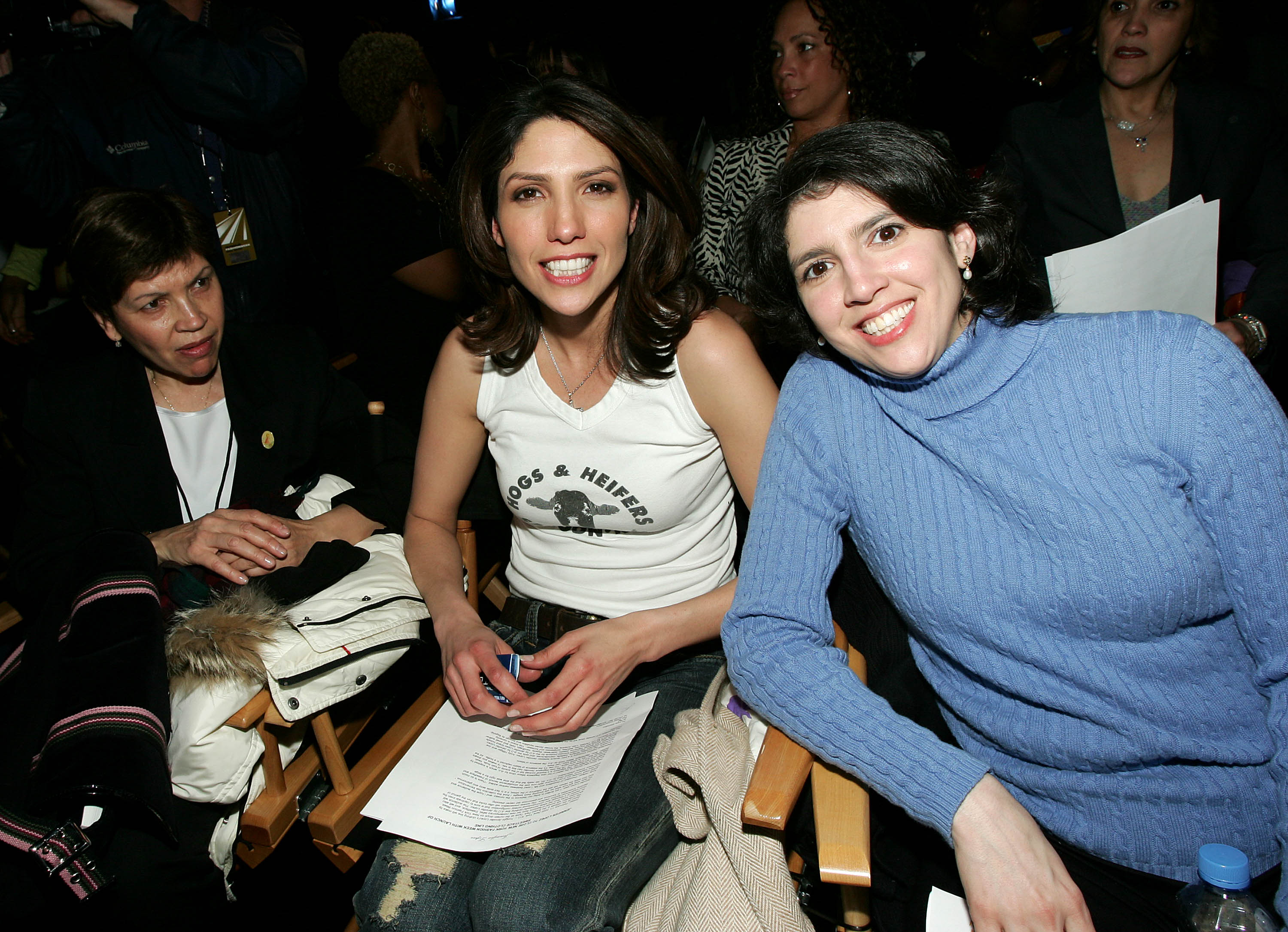 Guadalupe Rodriguez, Lynda Lopez, and Leslie Lopez during Olympus Fashion Week Fall 2005 at The Tent, Bryant Park on February 11, 2005 in New York City | Source: Getty Images
"I always had the highest expectations of them. It wasn't to be critical. It was just to show you that you could do better," said the mother of three in her famous daughter's documentary.
Rodriguez divulged JLo gave her the hardest time out of the siblings, adding they "butted heads a lot." JLo left home when she was 18 after a heated argument with her mother.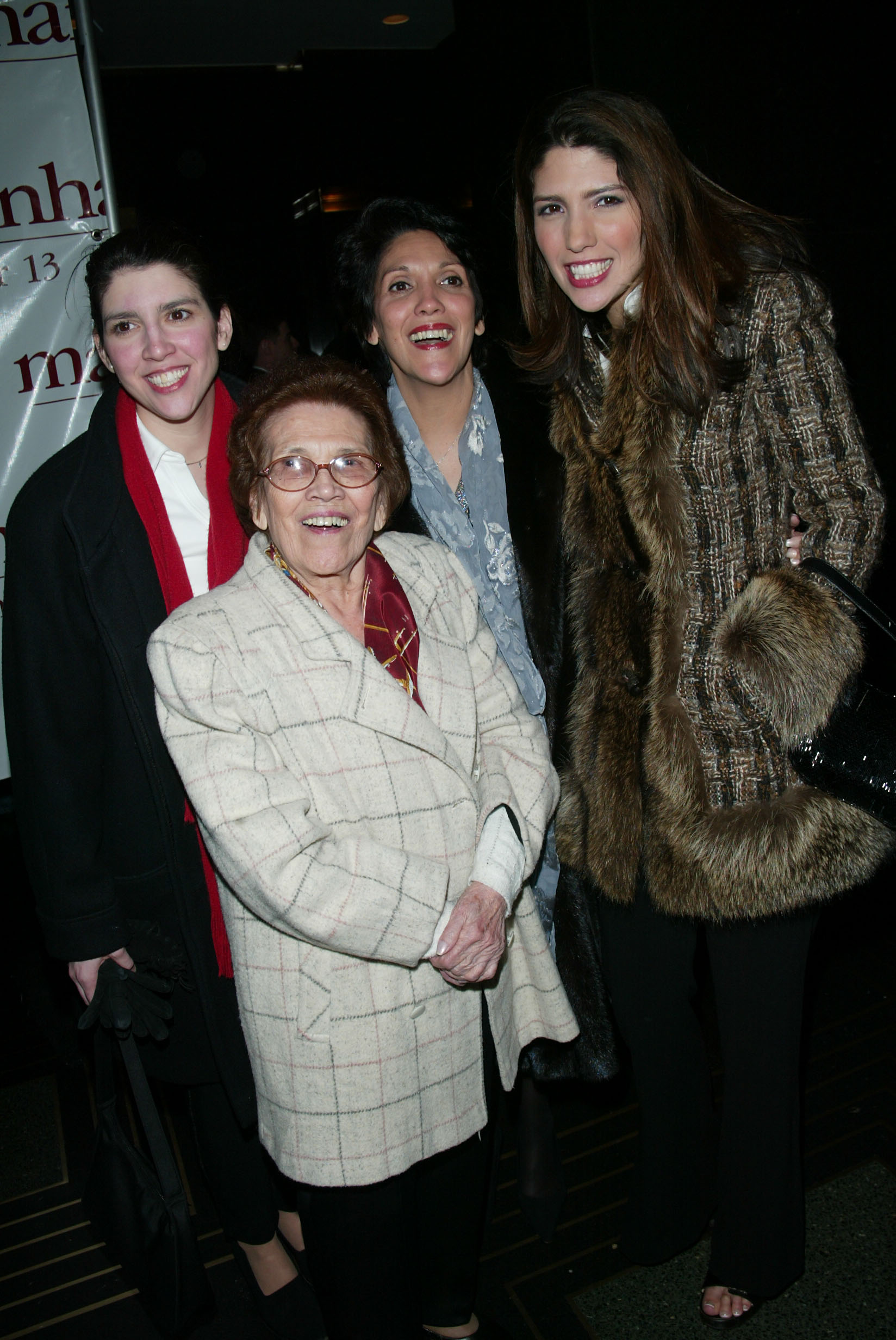 Leslie Lopez, Guadalupe Rodriguez, Lynda Lopez, and grandmother at the "Maid In Manhattan" world premiere after-party, December 2002 | Source: Getty Images
The actress revealed she was not focused on school and was more interested in dancing, which distracted her from her education. This caused a rift between her and her mother.
However, unlike her, JLo's older sister Leslie managed to pursue an education and has found her calling, similar to the Hollywood star's career but more low-key.
Get To Know JLo's Private Sister Leslie
Leslie, the eldest of the Lopez siblings, studied opera and musical theater privately and obtained her music education degrees from Iona College and SUNY Purchase.
She has been a music teacher for two decades and has relished teaching students how to sing and perform. Like her youngster sister JLo, Leslie developed a passion for the arts at a young age.
She started singing when she was 16 and participated in plays in high school. The brunette beauty's first lead role was playing Julie in Carousel. Leslie has also dabbled in acting. She is an actress known for appearing in the 2020 movie "Draw with Me" and the 2021 film "The Man in the Attic," wherein she played an opera singer.
Unlike her well-known sister, Leslie leads a low-key life. Even her Instagram account, with only over 100 followers, has been set to private. She describes herself as a "musician" on her profile.
Leslie's Relationship with Her Younger Sisters & Their Shared Childhood Memories
Although she lives a private life, Leslie has managed to give interviews in the past. In 2002, she and Lynda surprised their superstar sibling on "The Oprah Winfrey Show" via video wherein they recalled their childhood memories.
Leslie revealed that JLo "was the ringleader" in everything they got up to as siblings growing up. She shared that the dancer once suggested they jump out the roof.
Leslie also said that even though JLo is a megastar to other people, she remains her little sister to her as she chuckled while looking directly at the camera. She added:
"She's still my little pain in the butt, sister."
Lynda has also shared some childhood memories with her older sisters. In March 2017, the journalist appeared in the "BUILD Series," alongside JLo and her "Shades of Blue" co-star Ray Liotta.
During the interview, Liotta asked the sisters whether they used to fight as children. Lynda revealed that JLo and Leslie would "beat up" on her growing up because she is the youngest.
JLo and Lynda appeared together again on "Huff Post Live" in November 2015 and were asked how their relationship has evolved through the years. The "Selena" star answered:
"We've always been close. And I think when I moved out to LA, one of the things I missed most was my friendship with my sisters, especially Lynda. We've always been best friends in that way."
As for Lynda, a writer, she divulged that being the youngest sibling, she has always had it easy. She felt like, despite them being less than two years apart, JLo was more of a "grown-up" whom she could lean on and was someone who could take care of her.
In May 2023, Lynda stepped out with her big sister JLo for the Met Gala afterparty. She posted photos from the high-profile event, including a shot of the sisters posing together in stunning matching black outfits.
However, before the fame, life was not all glamorous for JLo and her family. "Growing up in the Bronx really did shape me because I grew up with not a lot," she disclosed in a December 2020 interview.
The showbiz star spoke frankly about her upbringing in October 2014, wherein she revealed that she and her two sisters used to not only share the same bedroom but the same bed.
JLo discussed her childhood again in December 2022 when she penned in her newsletter called On the JLo that she did not have many material things as a child living in the Bronx in the 1970s and 1980s.
The movie star shared her family did not have a lot of money when she commented on her Hermes blankets, saying they reminded her of her youth.
One of the things the renowned Latin pop culture icon revealed she treasured the most was an itchy blanket, which she owned until she was a teen.
Read More: World News | Entertainment News | Celeb News
Anomama