Grieving couple Josh and Rebecca move into an old family home to cope with their little daughter's tragic death. Things take a sour turn when they experience 'unnatural' events and find three kids living alone in the basement for a year.
It was unusually quiet as Rebecca and Josh sat across each other at the dining table. Steaming hot lamb stew, grilled chicken, and mashed potatoes were plated in front of them, but neither would eat.
This was their third day here. Rebecca could not bring herself to believe Josh would make her pack all their things and fly some thousand-three hundred miles across the country to live in his late mother, Agatha's, country house.
The very thought of it made the hair on her neck frizz. The creepy talismans, feathers, animal bones, and crystal balls unnerved her.
If that weren't enough, the old Ouija boards, spellbooks, strange figurines, and half-burnt candles that belonged to Josh's late mother, who was a fortune teller, deepened Rebecca's unease.
It was not the kind of place Rebecca would have normally wanted to be in. But Josh had talked her into believing this was the perfect place to overcome the grief of their little daughter's tragic death…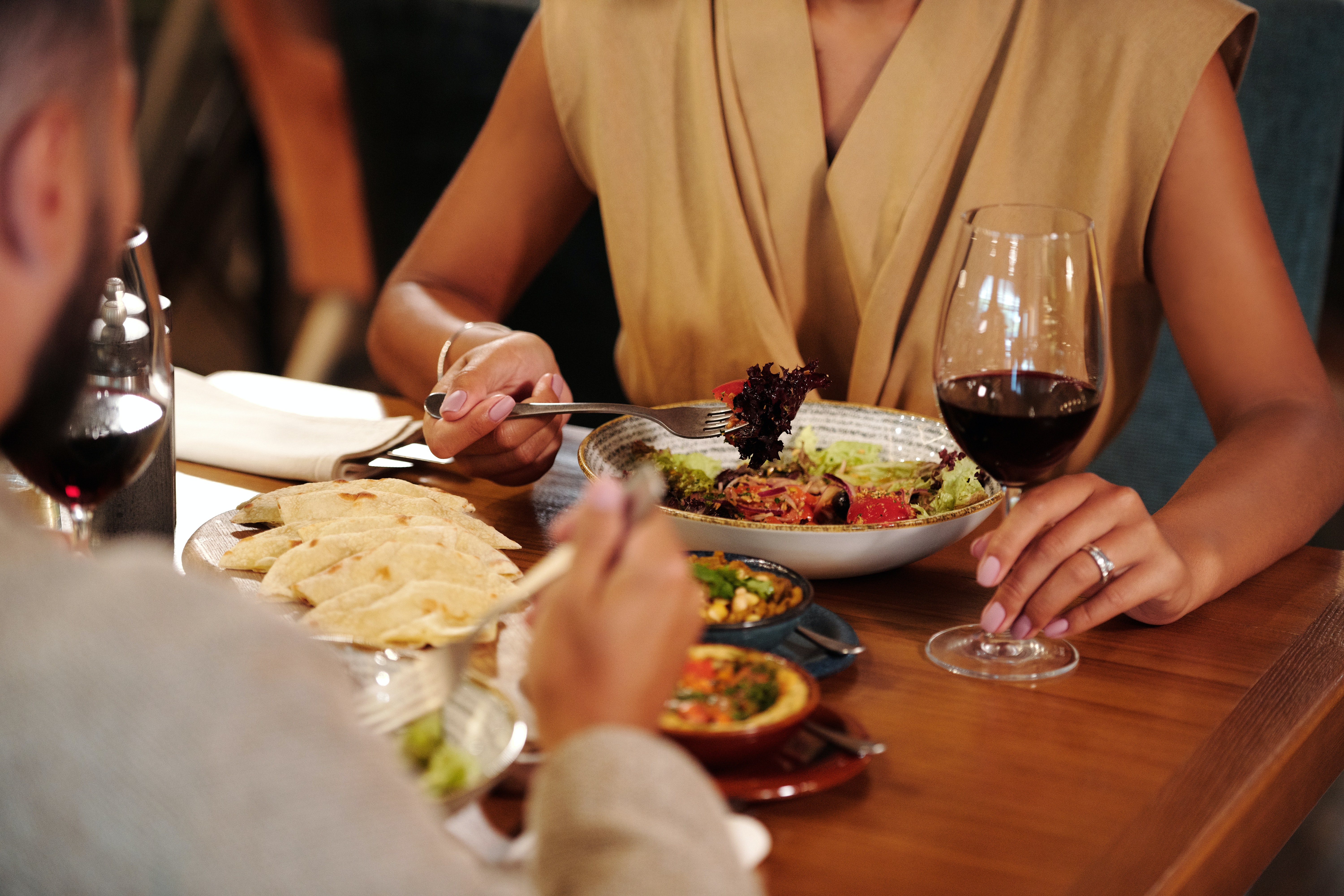 For illustration purposes only | Source: Pexels
"Becky, what's wrong?" Josh asked his wife as he sliced the chicken and dipped it in mayonnaise.
Rebecca rolled her eyes as she knew Josh knew exactly what she was feeling about this place. So before she could start explaining why she wanted to leave this house, Josh chimed in.
"Look, honey, I know you don't like it here. Maybe we could get a makeover and renovation done by fall…and have some relatives over…?"
"Makeover by fall? Josh, you can't be serious. You told me we'd sell this house as soon as we found a buyer. You never told me we'd be moving in here like…forever. C'mon, I can't. I want to go home…our home, back in Miami."
Josh heaved a heavy sigh, frustration, and exhaustion evident on his face. "Ah, c'mon, Becky. I thought you'd love this place. It's our ancestral home. I was raised here."
"You were only raised here until you turned seventeen, Josh. Your mother sent you away with your aunt, remember? She couldn't raise you here…among these weird, creepy things and spell books…Wait, did you hear that?"
Rebecca looked around, gesturing for Josh to remain silent. She thought she heard a creaking noise, one that resembled the sound of a rocking chair, coming from the basement.
For illustration purposes only | Source: Unsplash
"Josh, I can hear something down there…like something's being dragged."
"Ah, c'mon, Becky. It's nothing…just Mom's fortune-telling things and old furniture down there…so it's got to be the rats."
"I told you it was a bad idea to move in here," Rebecca scowled.
"You know what, Becky? Mom would've never wanted me to sell this house, even though that's what I wanted earlier. But after coming here…and staying over…I feel this can be our home. Besides, you very well know why we are here…"
"Josh, it's not always only about you, okay? I want to leave this place immediately, and it's final. No more discussions," Rebecca made big eyes at Josh, only to tear up almost instantly.
"…and it's not easy for me. I want to go back. You know how much I miss our daughter, Emily…I'm still not out of—"
Tears slowly brimmed in Josh's eyes as he squeezed Rebecca's hand.
"Rebecca, for once, you have to accept the fact that Emily is gone. She's dead. Please, stop doing this to yourself…and to me."
For illustration purposes only | Source: Pexels
Josh and Rebecca's eight-year-old daughter Emily died in a road accident involving a drunk motorcyclist some months ago.
Seeing her getting emotionally and physically weak day by day, Josh had flown Rebecca here to his late mother's Illinois home. He wanted Rebecca to move on, though deep inside, he was equally traumatized by Emily's loss.
Rebecca pulled out her phone and smiled at Emily's pictures in the gallery. Seeing the last couple of them made her tear up. Those were pictures of Emily holding a big cone of ice cream and hugging Mickey Mouse in Disneyland, the last place they visited together.
Rebecca's eyes glistened as she zoomed in on the picture, admiring Emily's fine features. That's when Josh thought it was the right time and pushed a pamphlet forward.
"Uh, Becky, honey, I was thinking that maybe we could…what do you think?"
Seeing the words 'Choosing Love: Your Path to Adoption' in a thick blue font, accompanied by a heartwarming picture of a couple and a happy child hugging them, unsettled Rebecca.
"Adoption?" she glanced intensely at Josh as he nodded and sighed, hoping for a yes from her.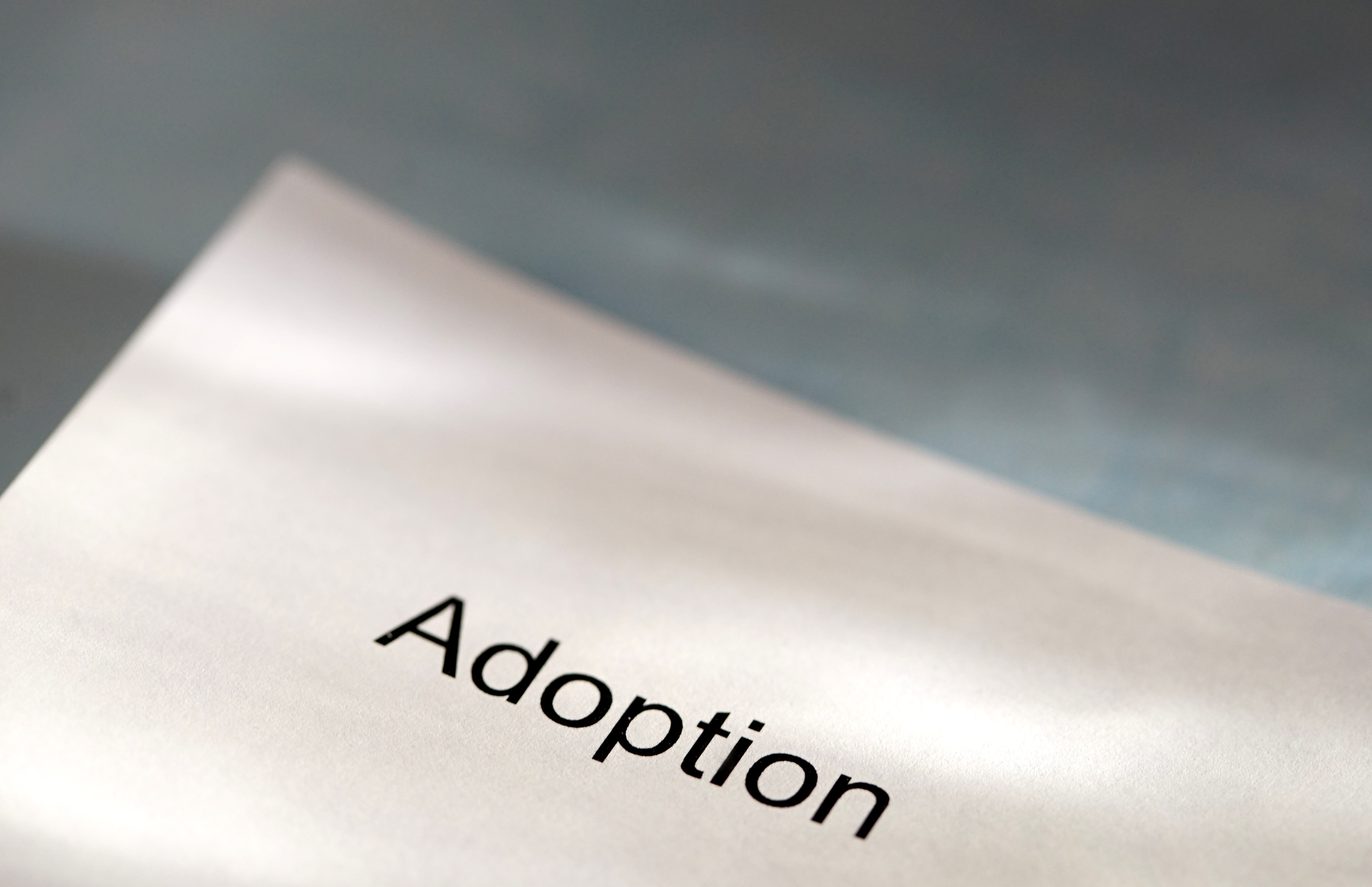 For illustration purposes only | Source: Getty Images
"Well, I don't think so, Josh," Rebecca turned his hopes down. "I don't think I can. I haven't moved on from the loss of my own blood yet. I think this is so rushed…I'm not ready for it."
"I get that, honey. I understand. But at some point in your life, you have to move on. Maybe it's a way we could feel our Emily hasn't gone anywhere. Maybe adopting a child that deserves love could heal our broken hearts…"
"Stop!" Rebecca yelled. "We can't have some other kid take our daughter's place, Josh. Emily's not gonna come back, I know that. I also know that we are a forty-something couple and that I cannot have children again…
…But I'm not ready to parent somebody else's child. I'd rather live with our girl's memories than…."
Poor Rebecca could no longer hold back her tears and let them pour.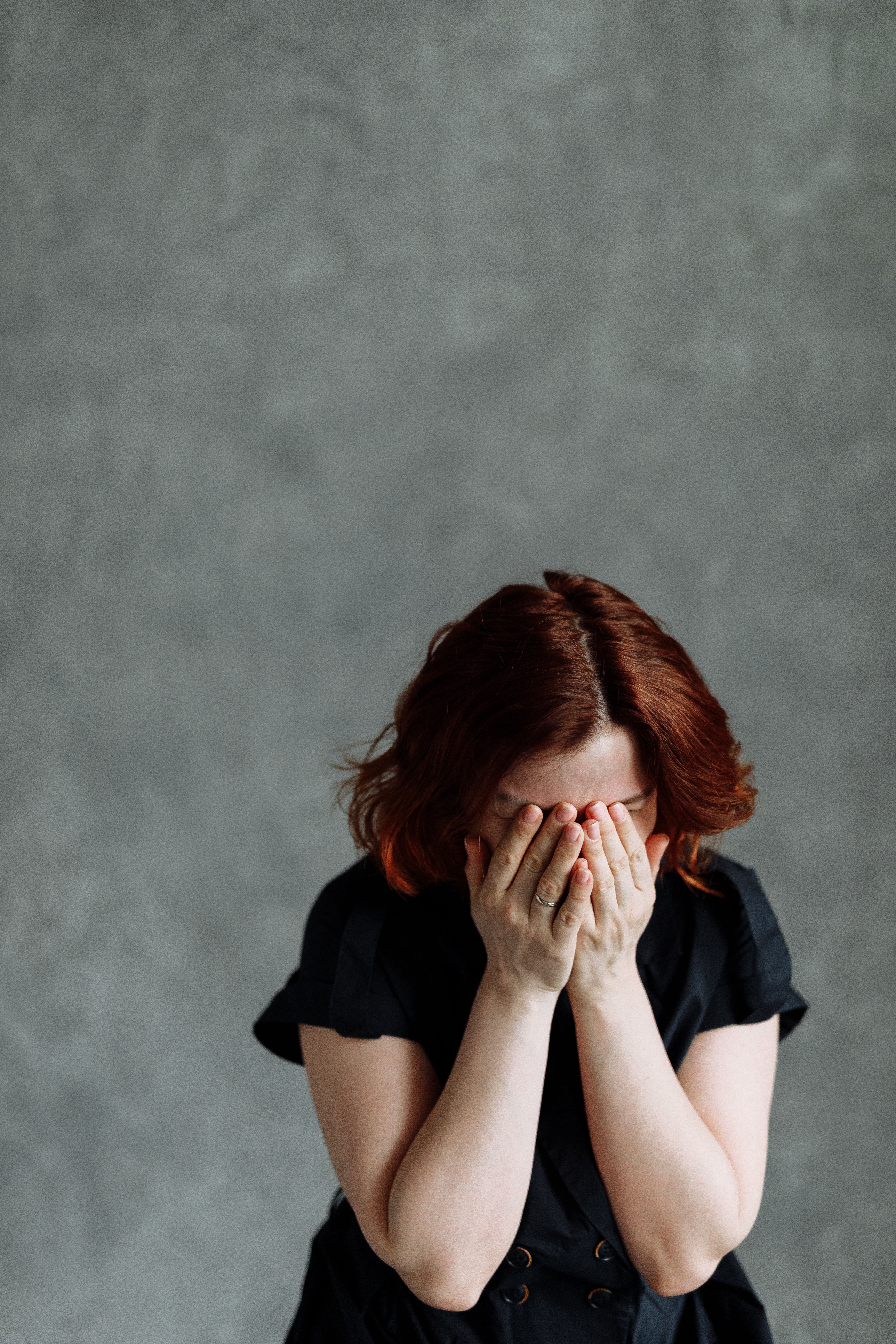 For illustration purposes only | Source: Pexels
"Becky, remember what the doctor said? You've been on meds…and therapy. But nothing helped. We must figure out how to overcome this heartbreak. It's not easy for me as well. But let's give it a try, alright?"
Rebecca disappointedly shook her head, unable to fathom all that Josh had been telling her.
"Honey, family doesn't require blood, DNA…or anything genetic. It requires love. Take your time."
A deep sigh escaped Rebecca's lips, and just as they started eating, a loud knock on the front door made their heads turn.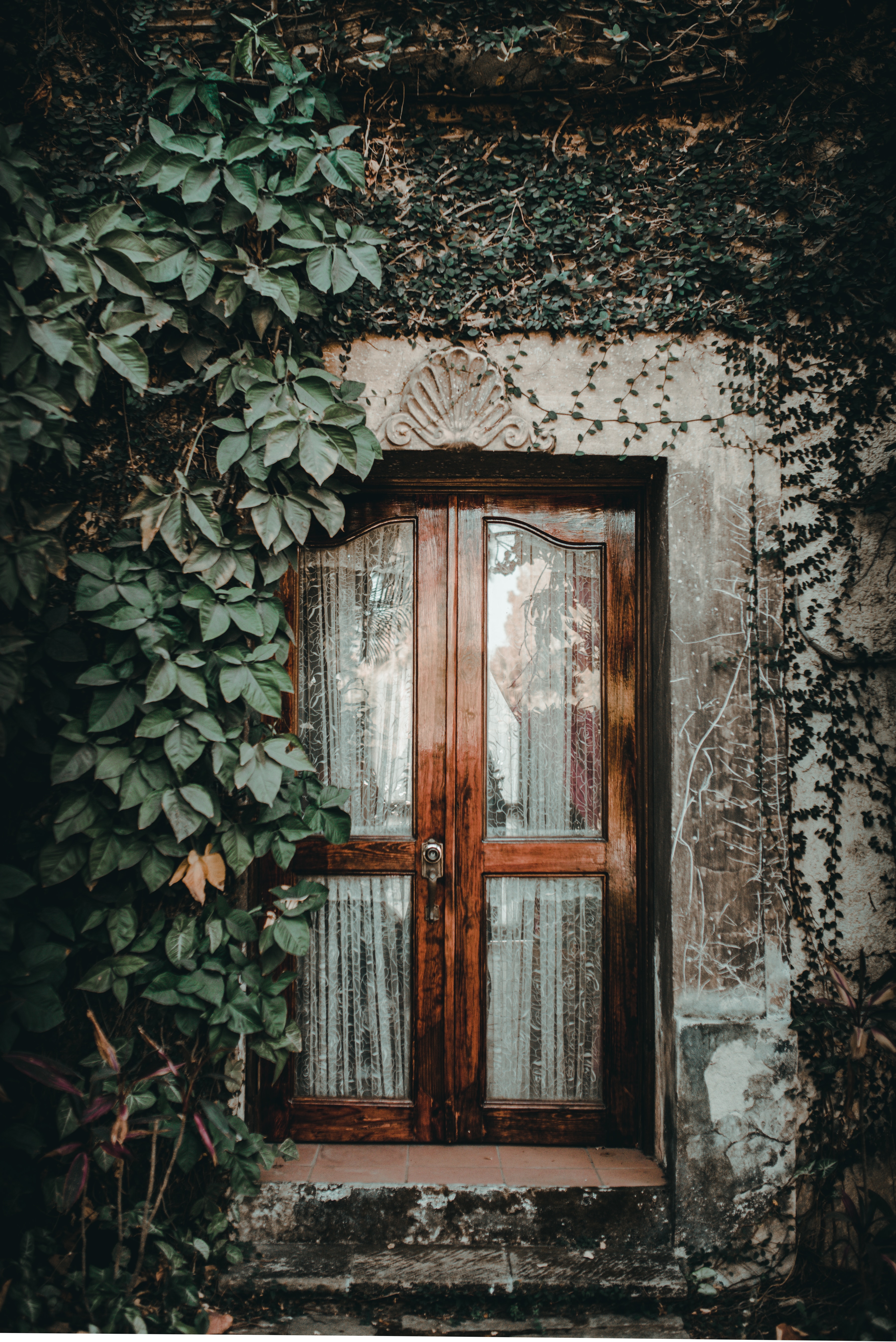 For illustration purposes only | Source: Unsplash
"Who is it at this hour?" Rebecca whispered to Josh, seeing the time on the vintage clock above him was half past nine at night.
"It could be the neighbors," Josh replied, only to quickly realize that their immediate neighbors were several hundreds of yards away.
"I'll get it," Rebecca rose from her chair and marched to the door, only to freeze in shock when she opened it.
A little girl, most likely ten years old, stood there. She looked up at Rebecca with her big, brown eyes, pulling her backpack straps closer to her frail body.
"Yes, hi! Can I help you?" Rebecca asked the girl, guessing little the reply she would get would jolt her bone and flesh.
"Hi, does Josh live here?" the girl asked, a confident grin sparkling on her face.
"Uhm, yes," Rebecca's brows arched suspiciously. "Who are you? Do you live next door? How do you know my husband? And where are your parents…are you alone?"
Rebecca craned her neck but saw that the girl was standing alone.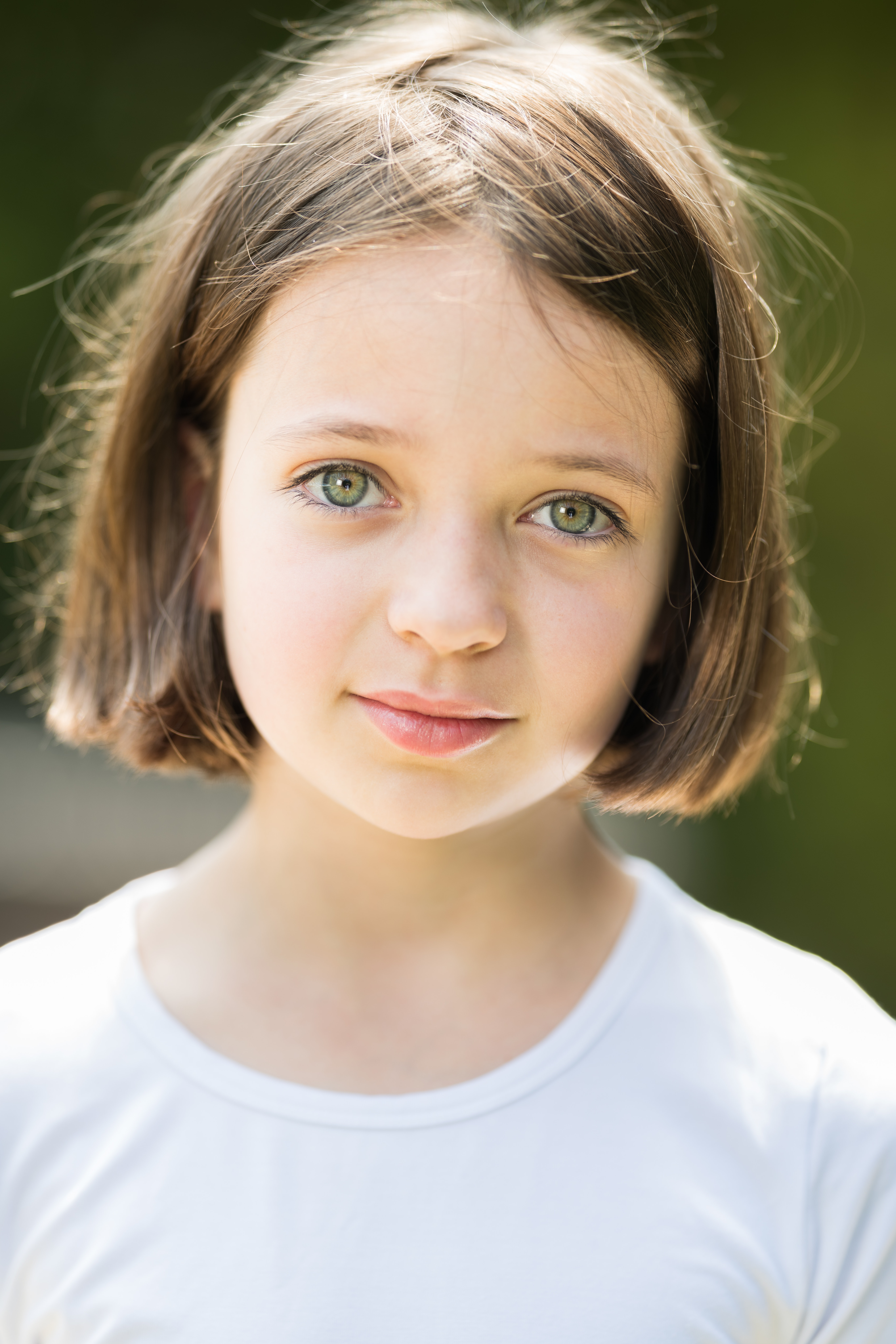 For illustration purposes only | Source: Pexels
"My name is Winnie…and I think…I'm Josh's daughter," the girls said as Rebecca's eyes bulged in disbelief. She immediately turned to Josh, who froze in his chair.
"Josh, can you please come here for a minute? We seem to have a small problem."
Josh approached them and knelt in front of the girl.
"Hey, sweetie…what did you say your name was?"
"Well, I'm so glad to meet you, Winnie. But I think there's been a little mistake. I'm not your father."
Josh smiled at the girl while simultaneously exchanging a confident glance with Rebecca. "Why don't you come in? Maybe we could call your parents and send you home."
Winnie blinked before staring intensely at Josh. "Stop lying, Josh. You are my father. You used to date my Mom, Alice. Mom told me everything about you."
Josh's brows shot up in surprise. He recognized that name.
Alice was one of his ex-girlfriends he had broken up with a decade ago. But he never imagined his past would come haunting back ten years after the breakup.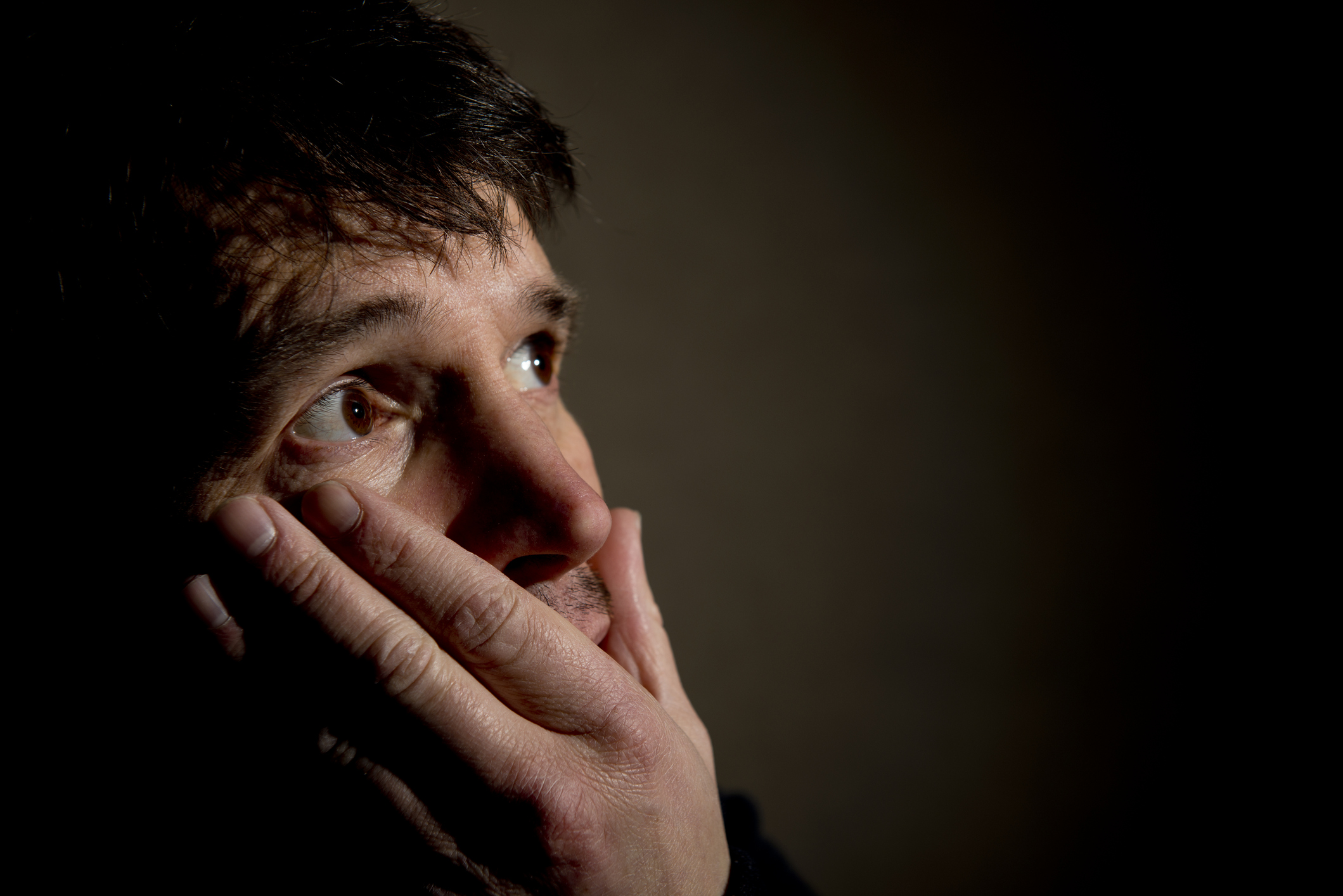 For illustration purposes only | Source: Getty Images
"Alice…the brunette with braces and curly hair I dated a long time ago?" Josh shook his head. "Wow, that's been over a decade!"
Meanwhile, for Rebecca, this was unbelievable and indigestible news. "Uhm, how old are you, Winnie?" she turned to the girl.
Rebecca furiously turned to Josh and watched as he turned pale with shock.
"Uh, well…I wanna sit down. I'm gonna need to sit down and process this whole thing. This can't be happening," he stuttered as he made his way back to the chair.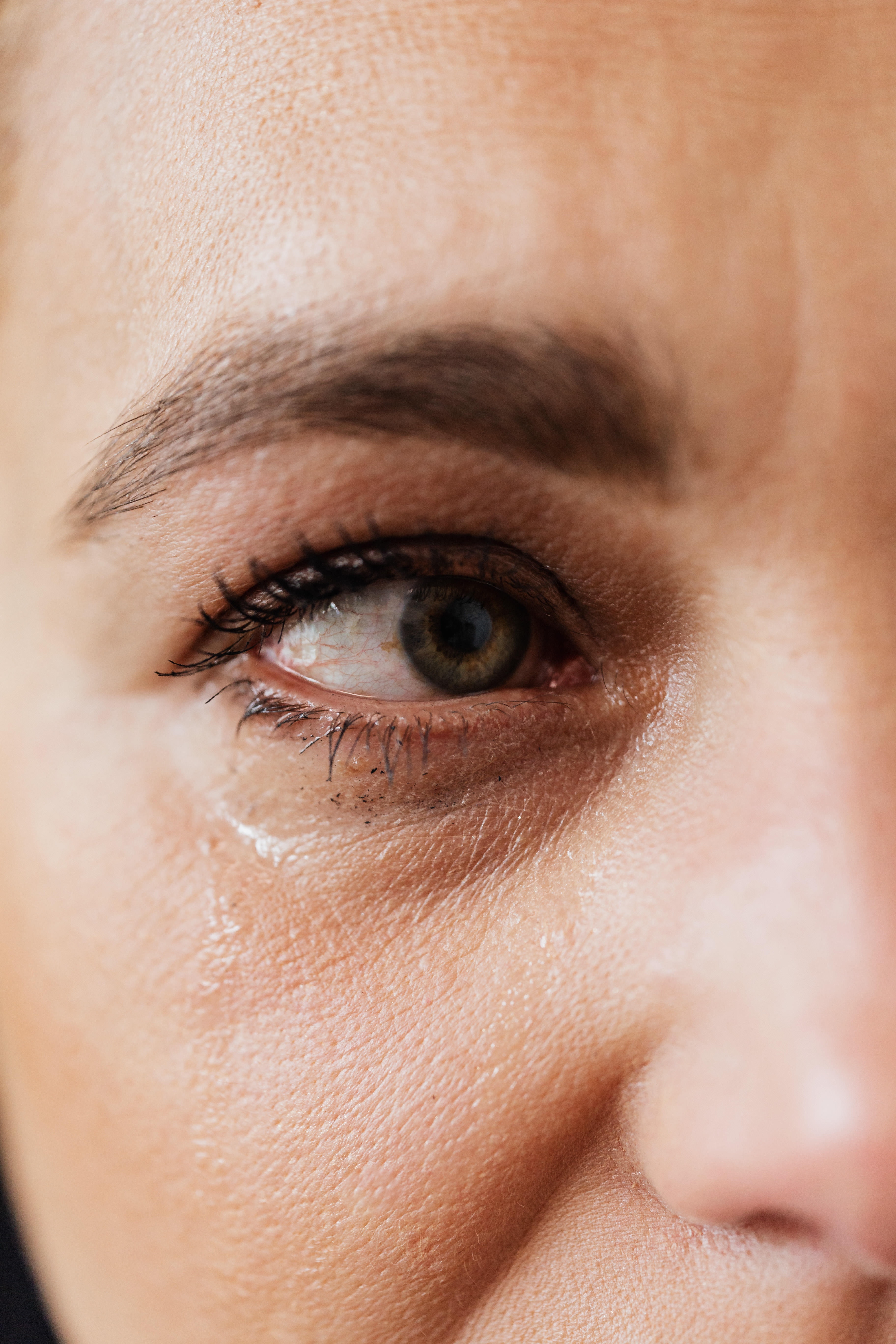 For illustration purposes only | Source: Pexels
"Hey, can you just give us a second, okay?" Rebecca waved her hand at Winnie, who nodded. "Just stay right there…don't come in. Stay right there."
"Josh, what the hell is going on? Is she your daughter?" she slumped onto the chair and stared daggers at Josh.
"Jesus Christ…the timing makes sense. I mean, that girl could be my daughter," Josh replied, his gaze fixed on Winnie, who was holding her backpack straps and scanning the surroundings behind her.
"What? Oh, my God! You were in a relationship you didn't tell me about? What the hell, Josh? I thought we had no secrets."
Rebecca's face turned red with fury and sadness. "Why did you not tell me about this Alice woman?"
"Becky, honey, I did tell you. Remember I told you about this crazy ex-girlfriend? Who always used me for money? I haven't seen her in years after we broke up."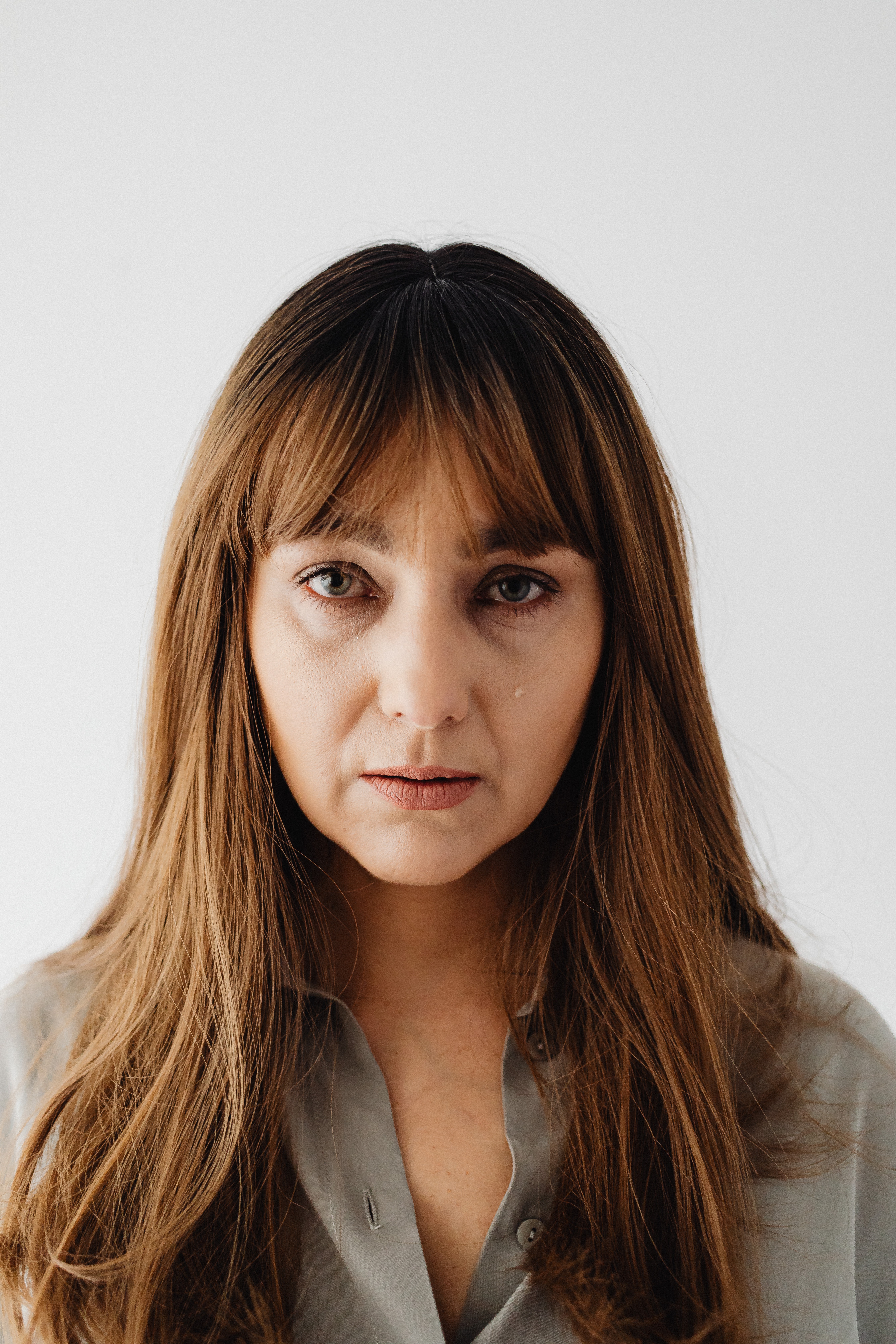 For illustration purposes only | Source: Pexels
Rebecca jogged her memory as her brows shot up in surprise. "God, yeah…you did tell me about her when we dated. I forgot her name. Christ, does that mean…?"
Rebecca and Josh both stared at Winnie.
"Hey there, where's your Mom? Did she bring you here?" Rebecca asked Winnie.
The girl's eyes grew moist as she hung her head.
"Mom and I lived in different states…mostly traveling and living on the streets and abandoned trailers all these years. She passed away recently from cancer…
…she told me about my Dad, Josh, right before she passed. She told me he lived in Miami. I went there after looking up on the library computer. I found out he moved to Illinois and got this address…I hitchhiked all the way to this place."
"You hitchhiked one thousand three hundred miles all alone?" Rebecca's eyes bulged in fright. The very thought of a ten-year-old girl trusting rides from random strangers unsettled her.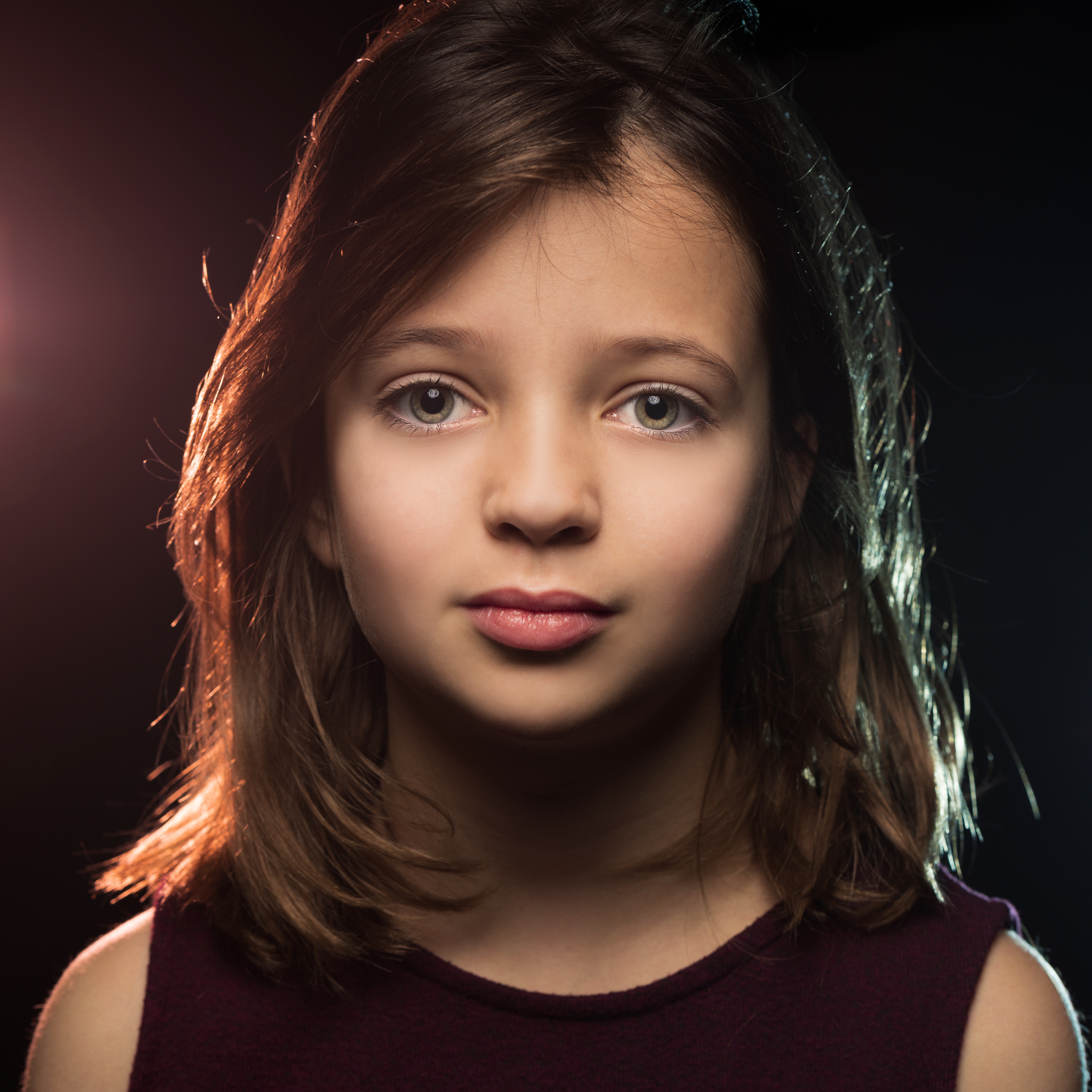 For illustration purposes only | Source: Pexels
"Look, Winnie, why don't you just come inside?" Josh said as Rebecca turned to him in shock. "Come on in. The bathroom's right there if you wanna wash up."
Winnie happily hopped into the house and hurried to her right. As soon as she was out of sight, Rebecca whispered her discomfort to Josh.
"Josh, what the hell are you doing? You can't just let a stranger into our house like that. We don't know this girl."
But Josh was already convinced that Winnie was his estranged daughter.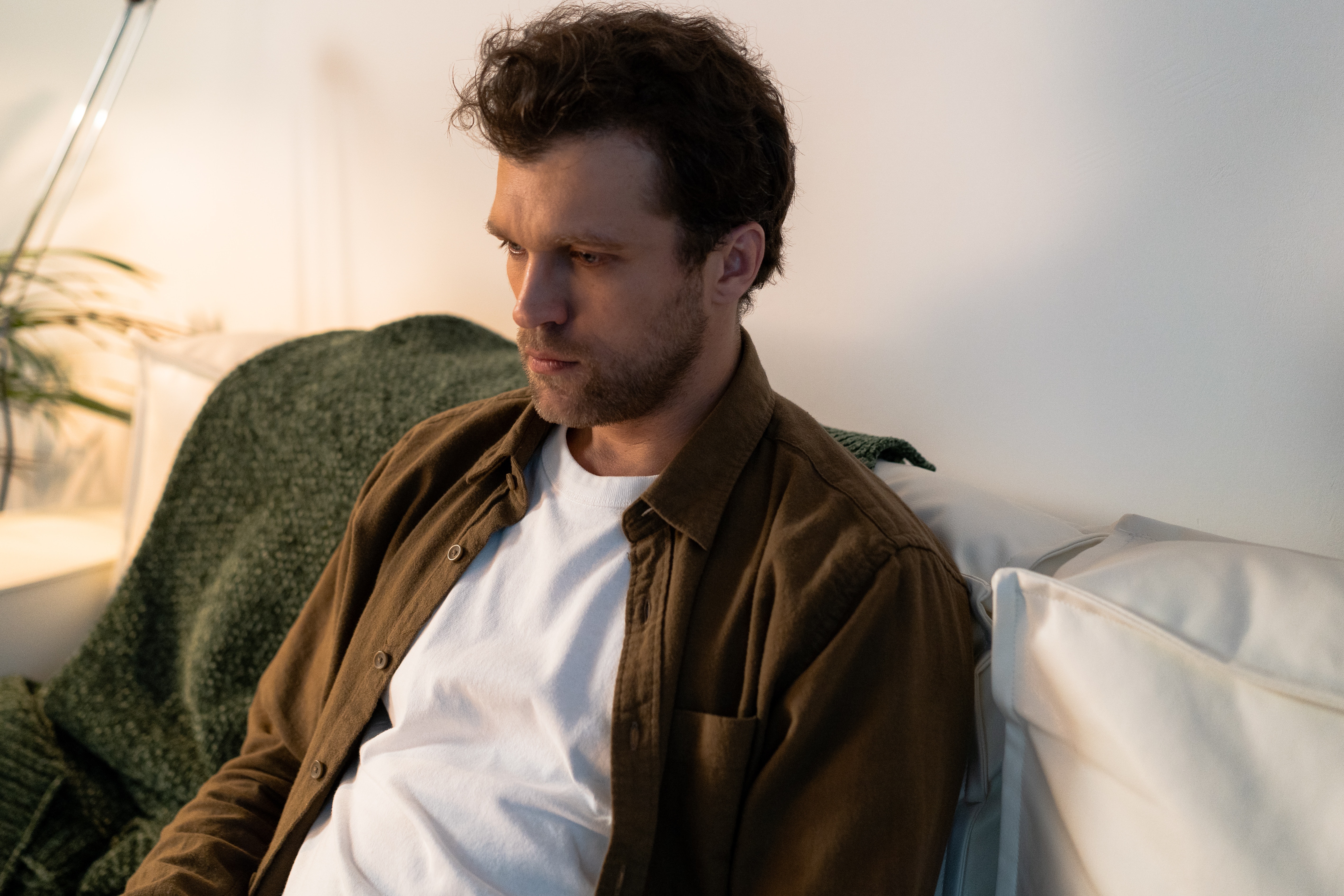 For illustration purposes only | Source: Pexels
"What am I supposed to do? Send her away to the streets at this hour? She's a kid. She must be already tired of hitchhiking here. Let her rest. We'll sort this out tomorrow."
"I'm not telling that…look, Josh, I want you to think straight. We're not sure of anything she claims, alright?" Rebecca voiced her concerns. "I think we should call the cops."
"I understand, Becky. But we can't call the cops. What if she's really my daughter? I had this serious relationship with Alice. I remember doing it with her a couple of times. Maybe it was an accidental pregnancy or something. Look, I can't abandon my daughter if she is really my daughter."
"Josh, what if she is not? She could be lying. Her Mom could've been lying. Maybe she's mistaken you for someone else. We aren't sure yet. We can't trust a total stranger and let her into our home."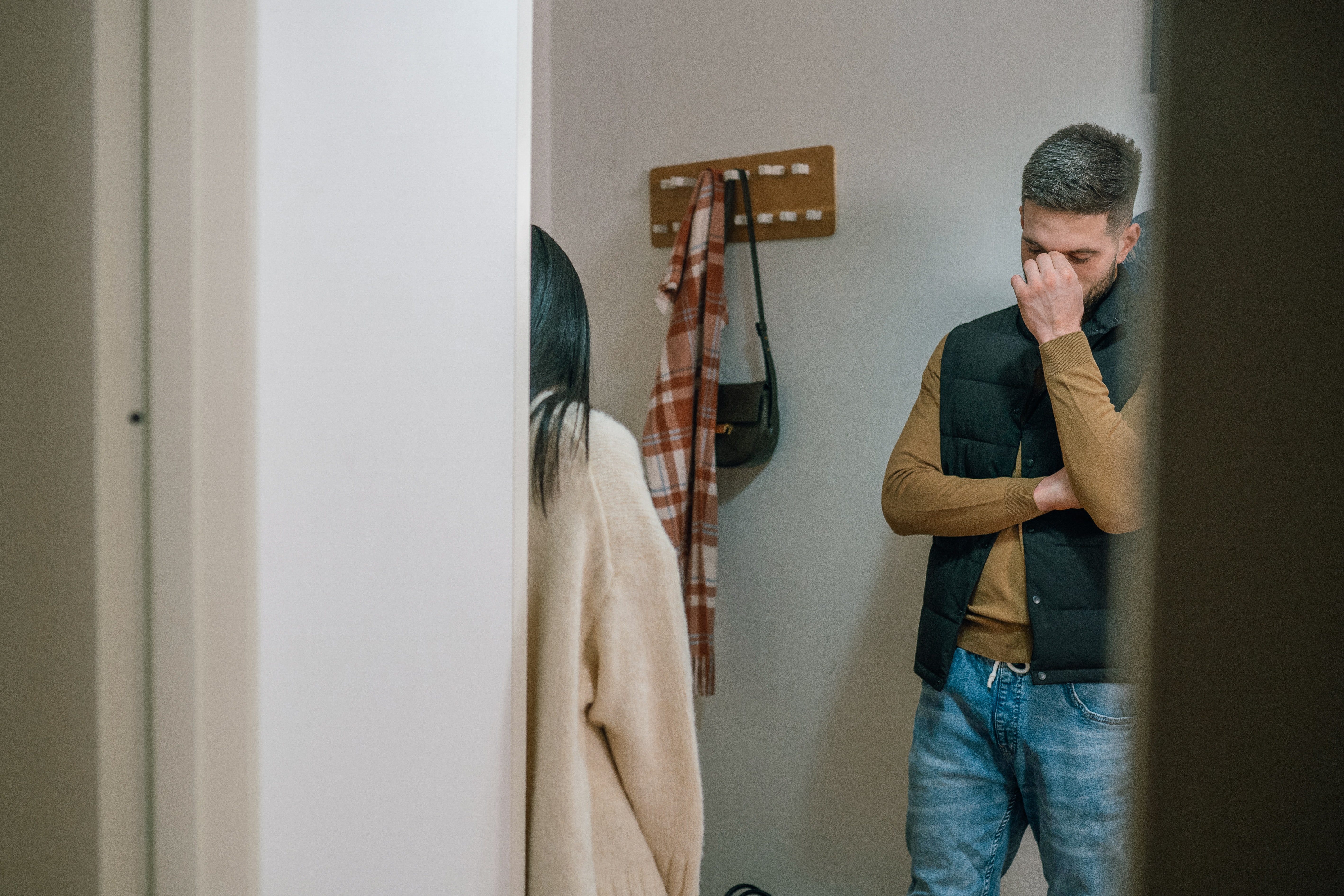 For illustration purposes only | Source: Pexels
"I know this sounds crazy, okay? But the way she called me 'Dad' struck me, Rebecca. She sounds confident that I'm no stranger but her father. Look, at least we can help her do whatever we can to help…
…At least find her a good home if she's not mine. I can't imagine sending her away with child services. We know how horrible some of those shelters are. She's a sweet little kid. Please…just listen to me."
Moments later, Winnie emerged from the washroom and stood still between Josh and Rebecca.
"Hey there! You hungry? Wanna join us for dinner?" Josh smiled, quickly changing the topic.
Winnie happily nodded and quietly ate with them. She was made to sleep in the guest room. What fascinated Rebecca was despite being only ten, Winnie was least bothered or scared of the creepy artifacts, talismans, bones, and tarot cards in the house.
"I'm still unconvinced. We're driving her to the police station first thing in the morning," Rebecca said before turning off the lamp.
Josh sighed heavily and nodded.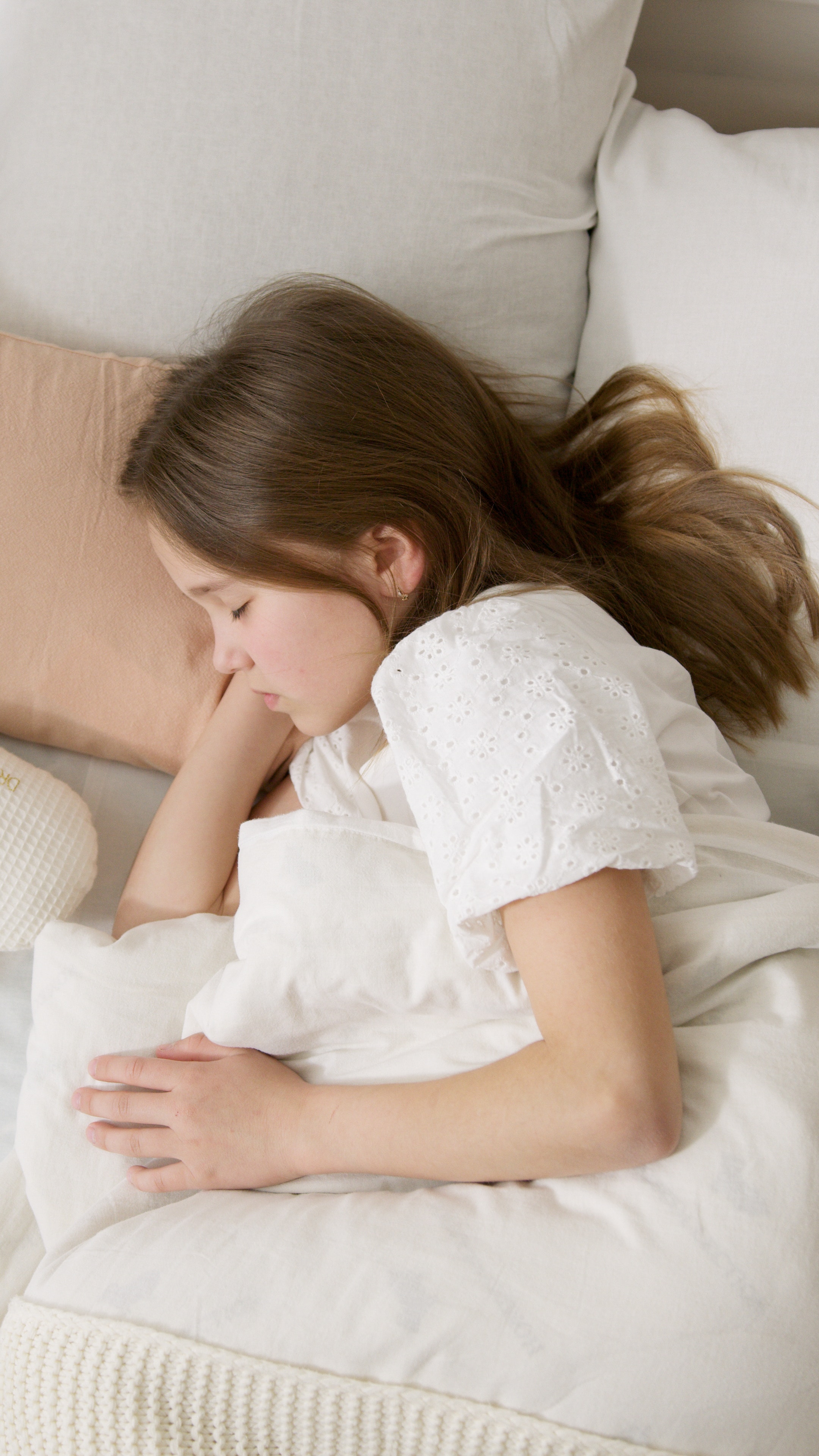 For illustration purposes only | Source: Pexels
"Without her mother, it'll take quite some time to get approval for a DNA test," the cop told Josh and Rebecca the following day.
"So what can we do now?" Rebecca asked.
"Well, we can maybe take her in and send her to some shelter…or maybe we could sign you up for temporary custody."
"We'll take her in," Josh said before turning to Rebecca. "For now."
Not wanting to make a scene at the station, Rebecca quietly agreed, only saying, "Please remember, Josh, this is only temporary…until we can find her a better home."
"Great! I'll get someone to assist you through the paperwork as soon as possible," the cop smiled.
"Yes, please!" Josh said, glancing at Rebecca. She was still not okay with this whole idea but knew there was nothing she could do on her end to talk Josh out of this.
"I still have a bad feeling about this," she whispered.
"She's going to be just fine. Let's go home now," he said.
Josh and Rebecca left the station with Winnie, guessing little that this was the very beginning of the nightmare they were bound to experience soon.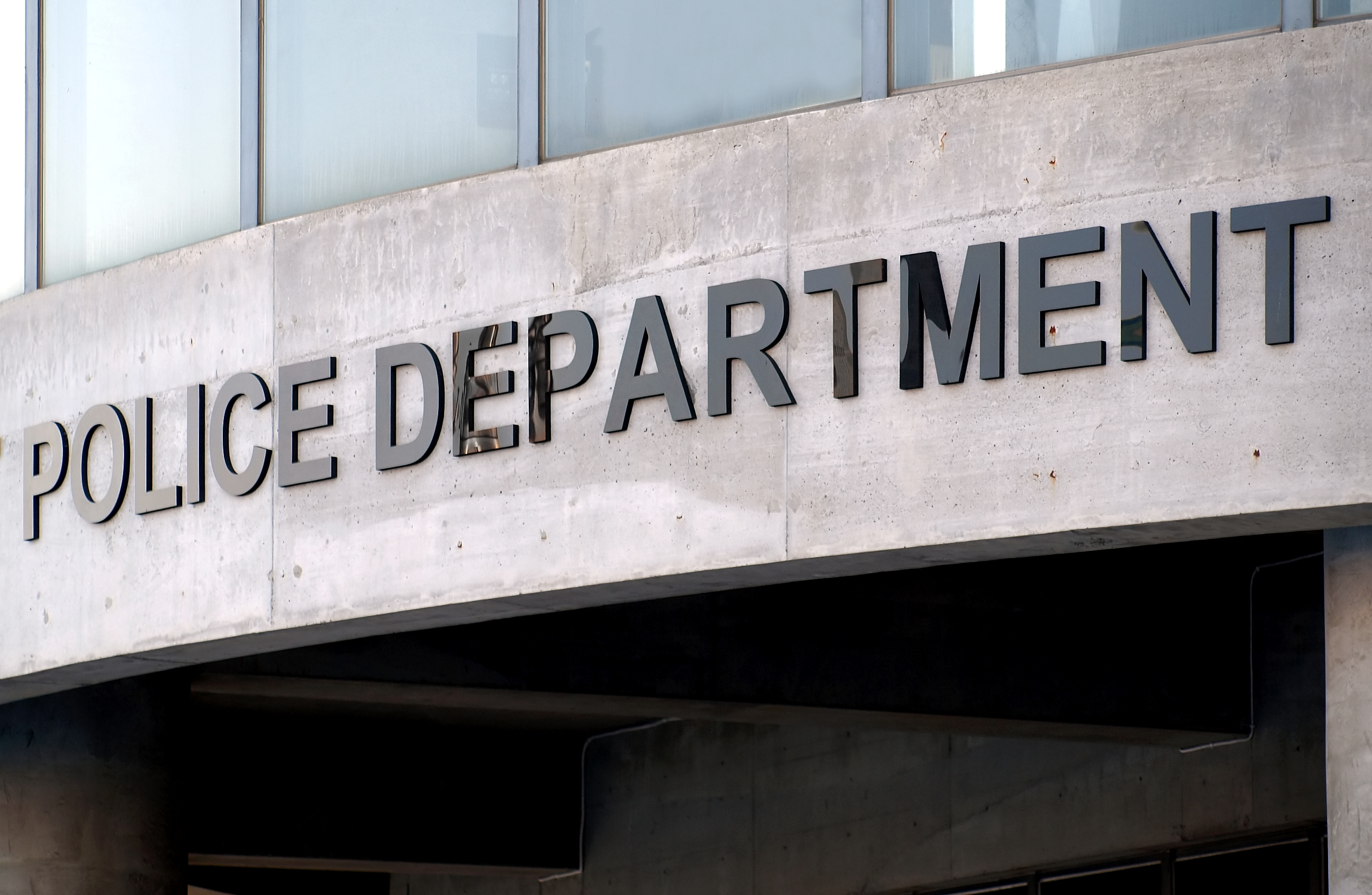 For illustration purposes only | Source: Getty Images
"Hey, how about we shop for some clothes for you, Winnie?" Josh stopped outside the mall.
Winnie happily nodded as Rebecca looked at her thrilled face in the rearview mirror. She could not understand how Josh could just get so attached to a stranger girl overnight.
It angered and unsettled Rebecca, and she got out of the car frustratingly.
"How about this dress?" Josh approached Winnie as she browsed through the aisles. "It looks pretty, don't you think? Why don't you try all these dresses on and meet us here?"
A big, fat smile played on Winnie's lips. She grabbed the clothes and hurried to the trial room.
"Jesus Christ! A $500 pair of shoes? Why would a ten-year-old girl need such expensive footwear? Put them back…" Rebecca's brows furrowed as she checked the price tag on the shimmery pink shoes Winnie had wanted.
"Gosh, Becky. It's just five hundred dollars. Besides, hasn't this been in our minds? To have a little girl at home…take her shopping for matching outfits and toys?"
"Yeah, with my own daughter, who is now dead. Not with some strange girl I don't even know about…who suddenly walks into our lives, claiming to be your daughter, Josh…"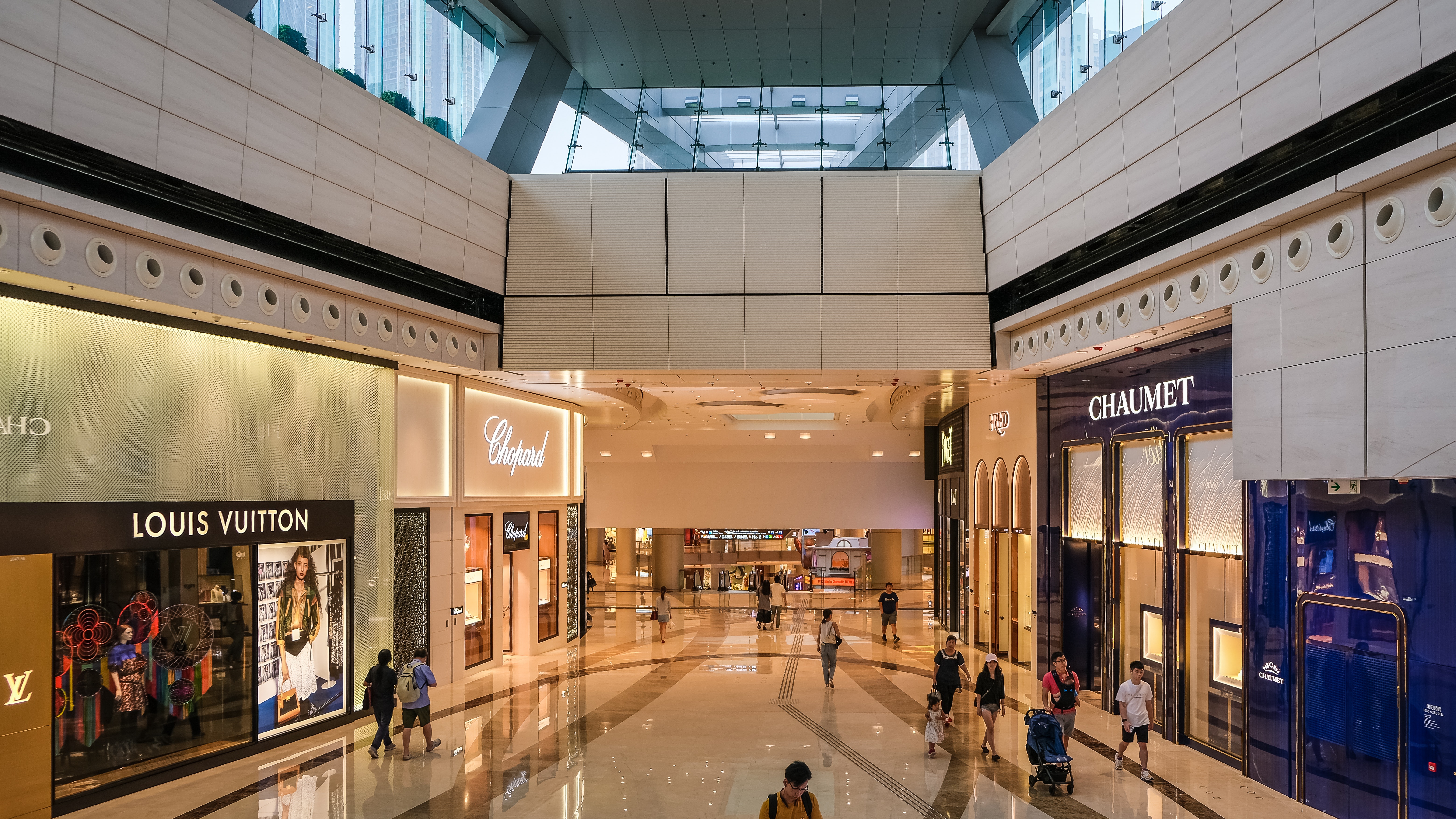 For illustration purposes only | Source: Pexels
"Becky, while she's with us until we get the DNA tests done, I want you to be a little kind to her," Josh said. "It's just a damn pair of shoes. I didn't see the price. Maybe she hasn't seen or worn such things before…"
"Josh, just because you're a rich businessman and make great money doesn't mean you should spend money like water."
Just as Josh and Rebecca argued, Winnie walked in wearing her new pink dress.
"Wow! You look so cute in this dress," Josh exclaimed.
"Rebecca, do I look pretty in this dress?" Winnie looked up at Rebecca.
"Yeah, you do look amazing in this dress!" she said as Winnie's attention was drawn toward the diamond ring Rebecca was wearing.
"Your ring looks so cool, Rebecca," Winnie said. "Can I get one like that?"
"Well, uh, this is really expensive. Clearly not for little girls like you," Rebecca said, gently rubbing the sparkling band.
Winnie was quite disappointed. Josh saw her getting sad and jumped in to cheer her up.
"Sweetie, that's a really expensive ring. You could get one like that maybe some other time, alright?"
Winnie's face lit up, although Josh had lied. "Shall I wear this dress? I love it."
Josh smiled and handed his card for billing. After having lunch in a restaurant, the couple headed home with Winnie. Suddenly, Josh got a call from a friend in town and left as soon as they arrived home.
Rebecca and Winnie were alone.
For illustration purposes only | Source: Unsplash
"Hey there, can you help me wipe the plates dry?" Rebecca asked Winnie.
Although she was still cold towards the girl and wanted her out of the house soon, Rebecca thought Winnie was kind of adorable and polite, only to soon realize she was absolutely wrong.
"No, I'm tired. I want to sleep," Winnie coldly said.
"Alright, then! Catch you later," Rebecca's brows furrowed as she continued doing the dishes.
When she finished the chores and decided to settle down with a soft drink from the fridge, Rebecca noticed that some eatables like cheese, fruits, and the jelly cake she'd made last night were missing from the refrigerator.
At first, Rebecca thought it was Josh.
Back in Miami, she had often caught him raiding the fridge for chocolates and ice cream at night after she fell asleep. But the missing cheese didn't make any sense because Josh hated anything cheesy. And he wasn't that fond of jelly cake or fruits either.
Rebecca immediately knew that if it were not Josh, it would be the new girl around. So she hurried to Winnie's room to confront her, only to find her missing.
As Rebecca stood in the still room, staring at the empty bed Winnie was supposed to be sleeping in, the hair on her neck stood on end.
It was so breezy suddenly, though all the windows were shut.
Rebecca then heard a strange voice out of nowhere that whispered in a raspy hush: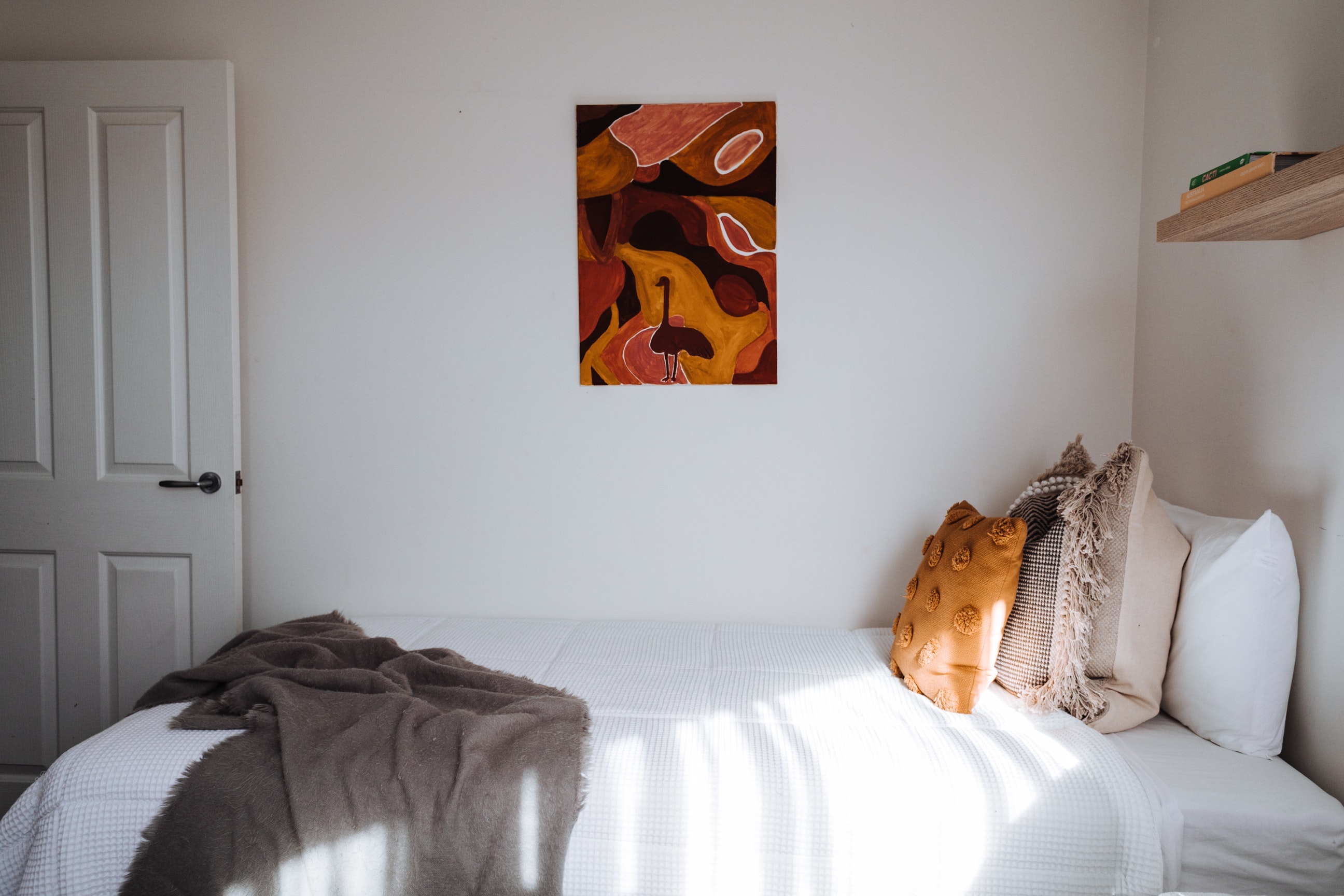 For illustration purposes only | Source: Pexels
Chills ran down her spine as she turned around and bolted out, calling out for Winnie.
"Gosh, you scared me. Where were you, girl? I was looking for you?" Rebecca cried out when she saw Winnie running across the hallway.
"But the restroom is that way. Where are you coming from?"
"I used the one in the living room…next to the kitchen. I wanted to play outside but suddenly felt the urge to pee."
Rebecca thought it was strange because Winnie said she wanted to rest.
"Okay! So, I just wanted to ask you something. Did you take the cheese and fruits from the fridge? And the jelly cake? It's okay if you were hungry and ate them. But did you…?"
"No!" Winnie instantly replied. "I don't like cheese."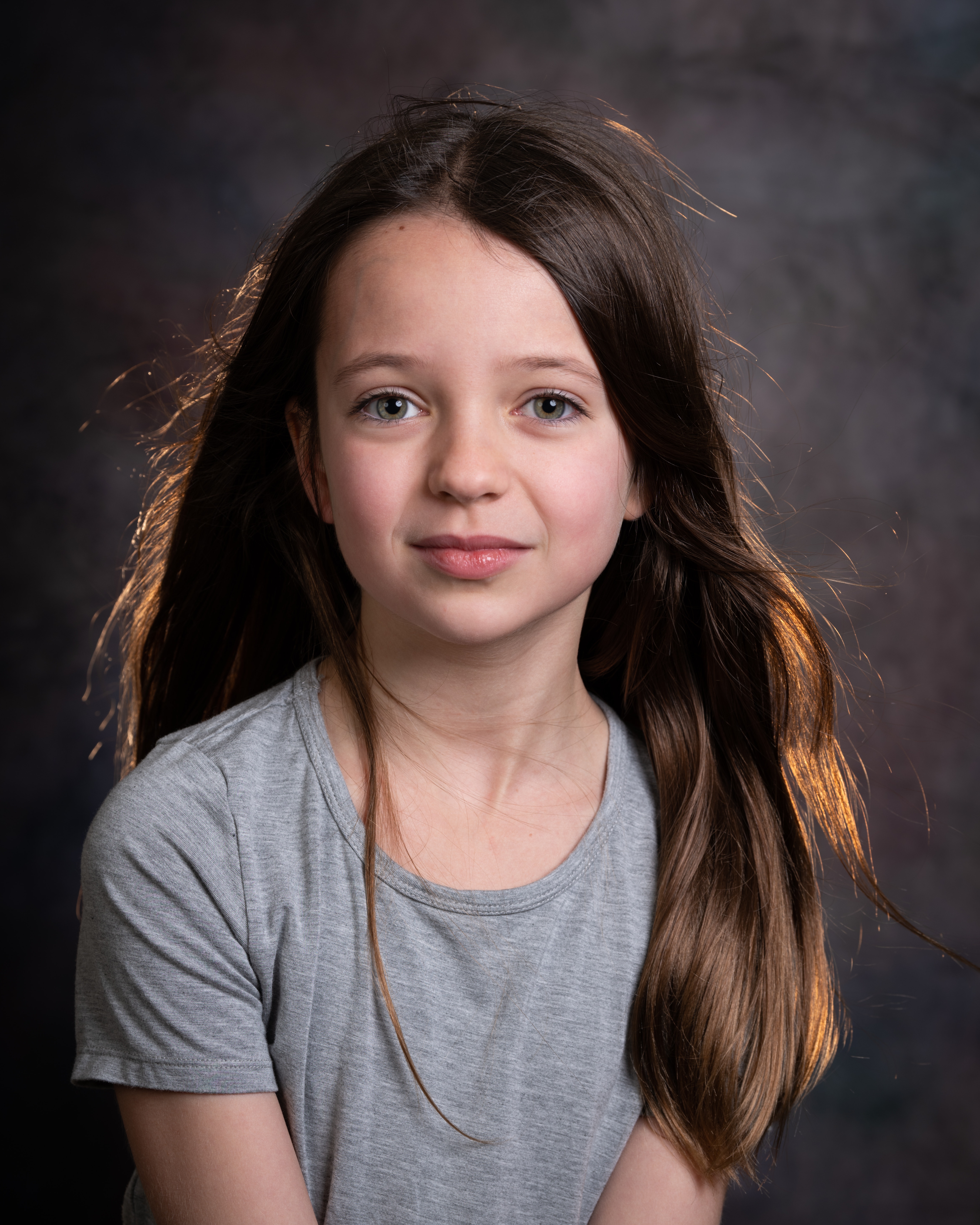 For illustration purposes only | Source: Pexels
Josh hating cheese and now knowing that even Winnie didn't like it confirmed her worst fears even before the DNA reports could come.
What if this girl is really Josh's estranged daughter? Rebecca's mind was haunted.
"Fine. Did you make those funny noises?"
"What noises? I don't understand what you're talking about," Winnie said, grabbing an apple from the table.
"Alright. Why don't you get some sleep or maybe watch TV? I'll call you once lunch is ready, okay?"
Winnie smiled and retired to her room. Rebecca marched downstairs and turned back to look at the girl. For some reason, Rebecca felt that something was wrong.
Soon, it was evening, and Josh returned home, but he was not alone. He knew Rebecca and Winnie would be happy to have another little addition to their house and excitedly knocked on the door.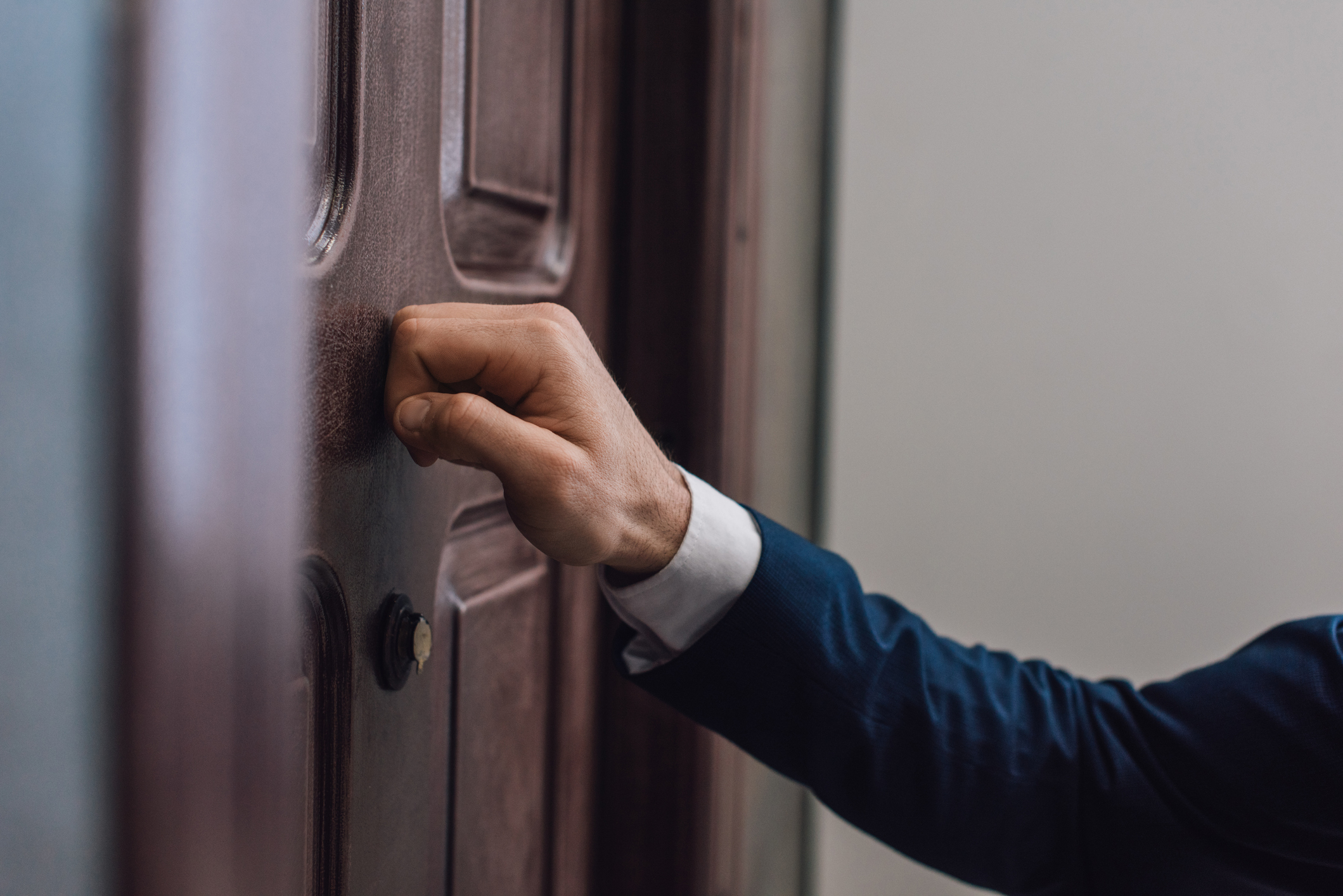 For illustration purposes only | Source: Getty Images
"Josh, are you serious? We can't have this dog with us," Rebecca was shocked when she saw Josh holding a leash on the doorstep. A big, brown dog sat beside him, his ears raised and eyes staring at Rebecca.
"Becky, c'mon. We always wanted a dog. Remember we had planned on getting one on Emily's ninth birthday?"
"I know. But we decided not to after she—"
However, Rebecca could not resist the dog's charm and his big brown eyes. She swung the door wide open and welcomed her new fur baby home with a hearty smile.
At least Rebecca knew that this dog was something she would want to have around all the time instead of the girl.
"He loved the cookies I fed him at my friend's shelter. How about we call him Cookie?!" Josh chuckled.
"I like it. Welcome home, Cookie!" Rebecca gently brushed the dog's back.
They dined, and after Winnie retired to her room, Rebecca told Josh how uncomfortable she had started feeling in the house, especially around the girl.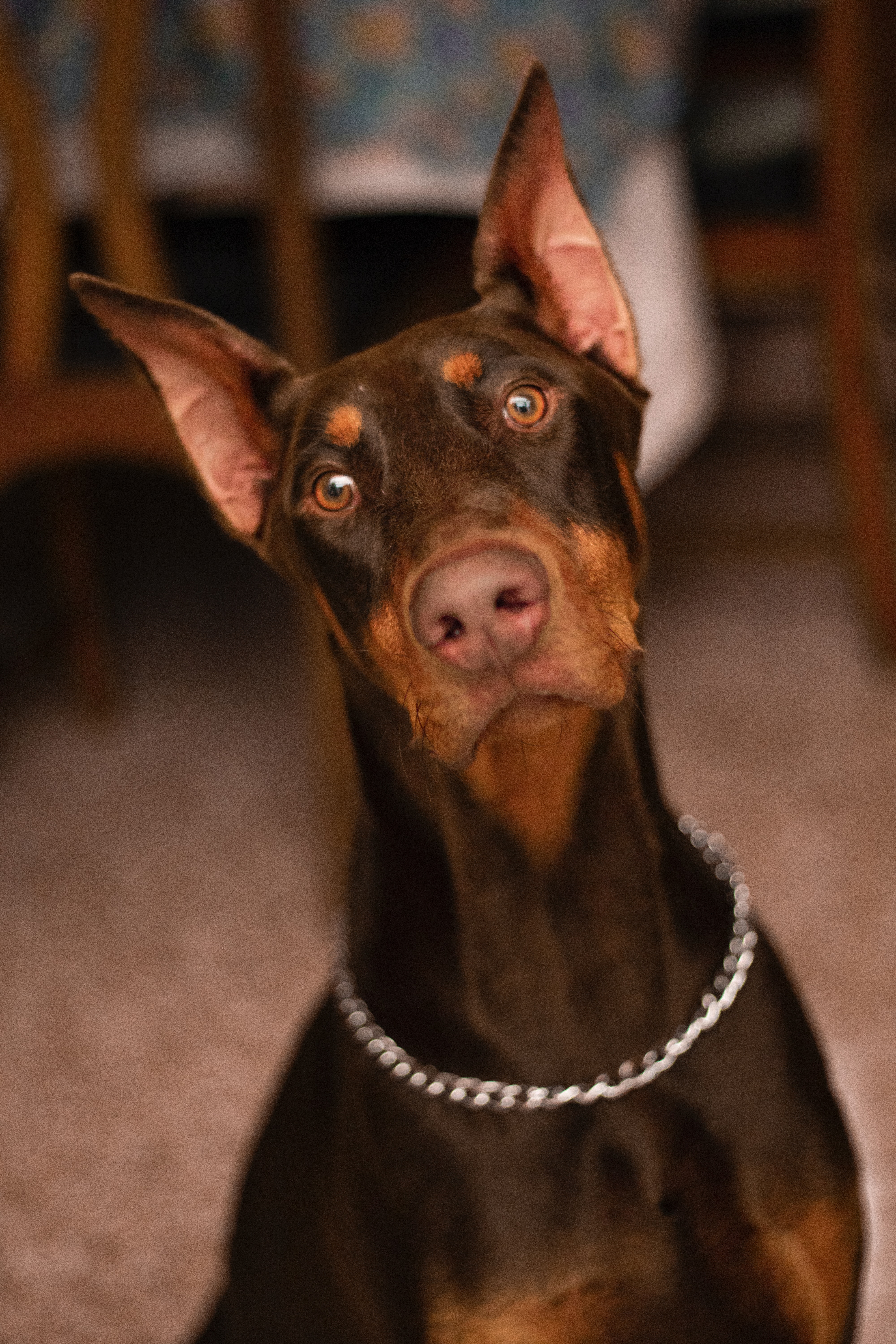 For illustration purposes only | Source: Unsplash
"Things go missing from the fridge. I'm hearing strange noises in this house. I even asked her, but she doesn't admit to stealing food or making those noises," Rebecca said.
"Becky, stealing is such a strong word. Maybe she was hungry and was afraid you'd scold her if she told you she'd eaten everything," Josh argued.
"It's Halloween around the corner. Maybe it's the neighboring kids trying to pull a prank on you. God, why do you take every little thing to your head?"
"Josh, I'm not imagining things, alright? Who eats a whole big jelly cake, one big basket of fruits, and so much cheese?" Rebecca rolled her eyes.
"You know what, I'm tired. Can we talk about this later? I wanna sleep. Goodnight."
Josh kissed Rebecca on her cheek and patted Cookie's head before heading to their bedroom.
"And I want these spooky things that belonged to your mother out of this house soon, do you hear me? As if the freaky things going on around here aren't enough!" Rebecca shouted as Josh nodded and hurried upstairs.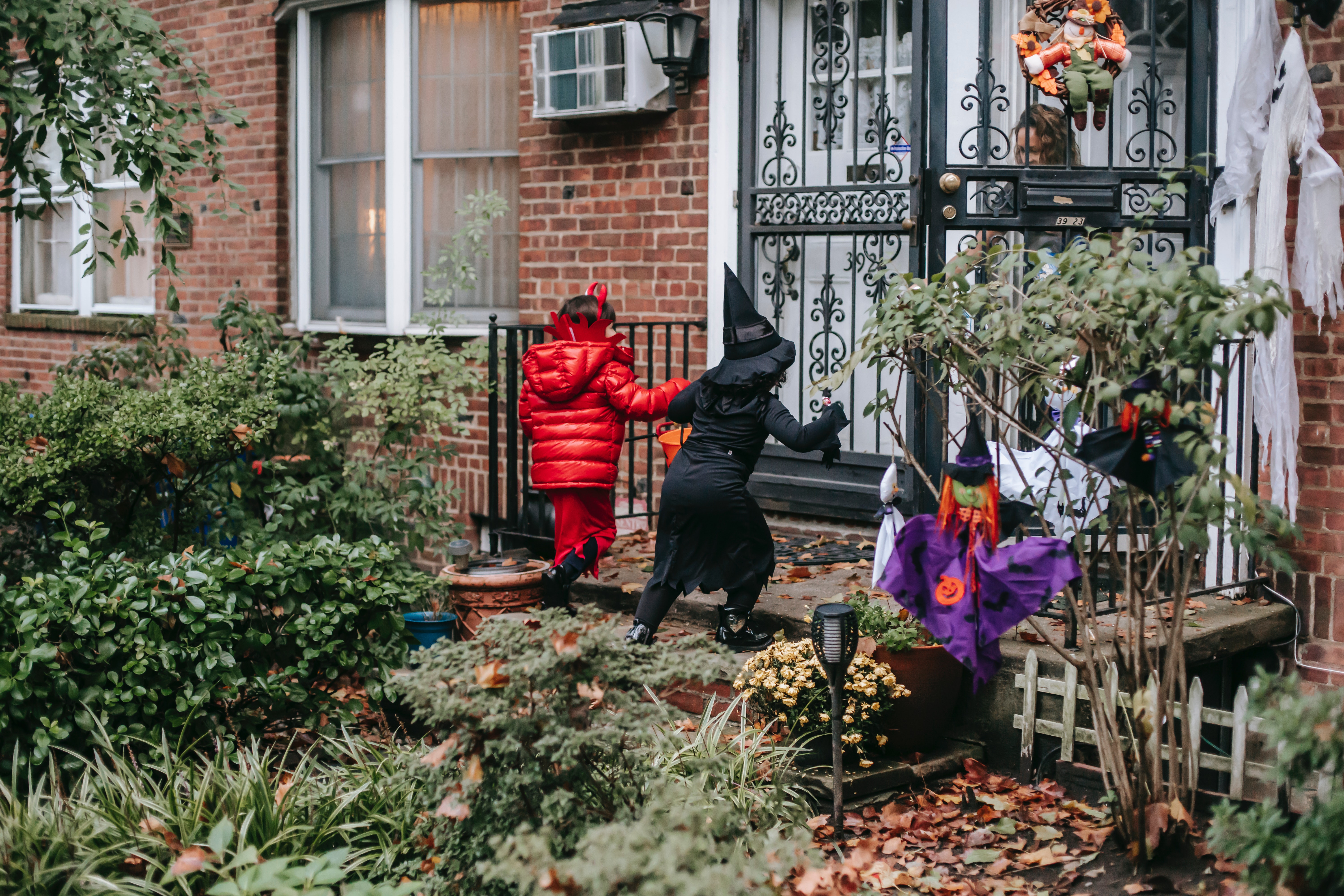 For illustration purposes only | Source: Pexels
Rebecca did the dishes, and as she went to the dumpster outside their house to discard the trash, she found something utterly unexpected.
"Josh, what do you have to say about this? And this?" Rebecca hurried Josh to the dumpster the following morning and showed him empty packets of cheese and the tray with scraps of jelly cake.
"Now, do you believe me? She's been lying. I don't know what else she's been lying to us about…"
"For God's sake, Becky…not in the morning," Josh rolled his eyes. "She's just a little girl. So what if she ate all this? Not that we're out of food or something? I'm running late to meet a friend. I gotta get ready."
"But Josh, what are these canned fish containers doing here? We haven't eaten canned fish lately."
"Maybe somebody just threw them in the dumpster while passing by, Becky. Quit overthinking. Could you hurry up and fix my breakfast? It's getting late."
Rebecca nodded. She wished for it to be true.
But considering there were no immediate neighbors around, she knew she needed to figure out where those canned fish containers came from and if it had anything to do with Winnie.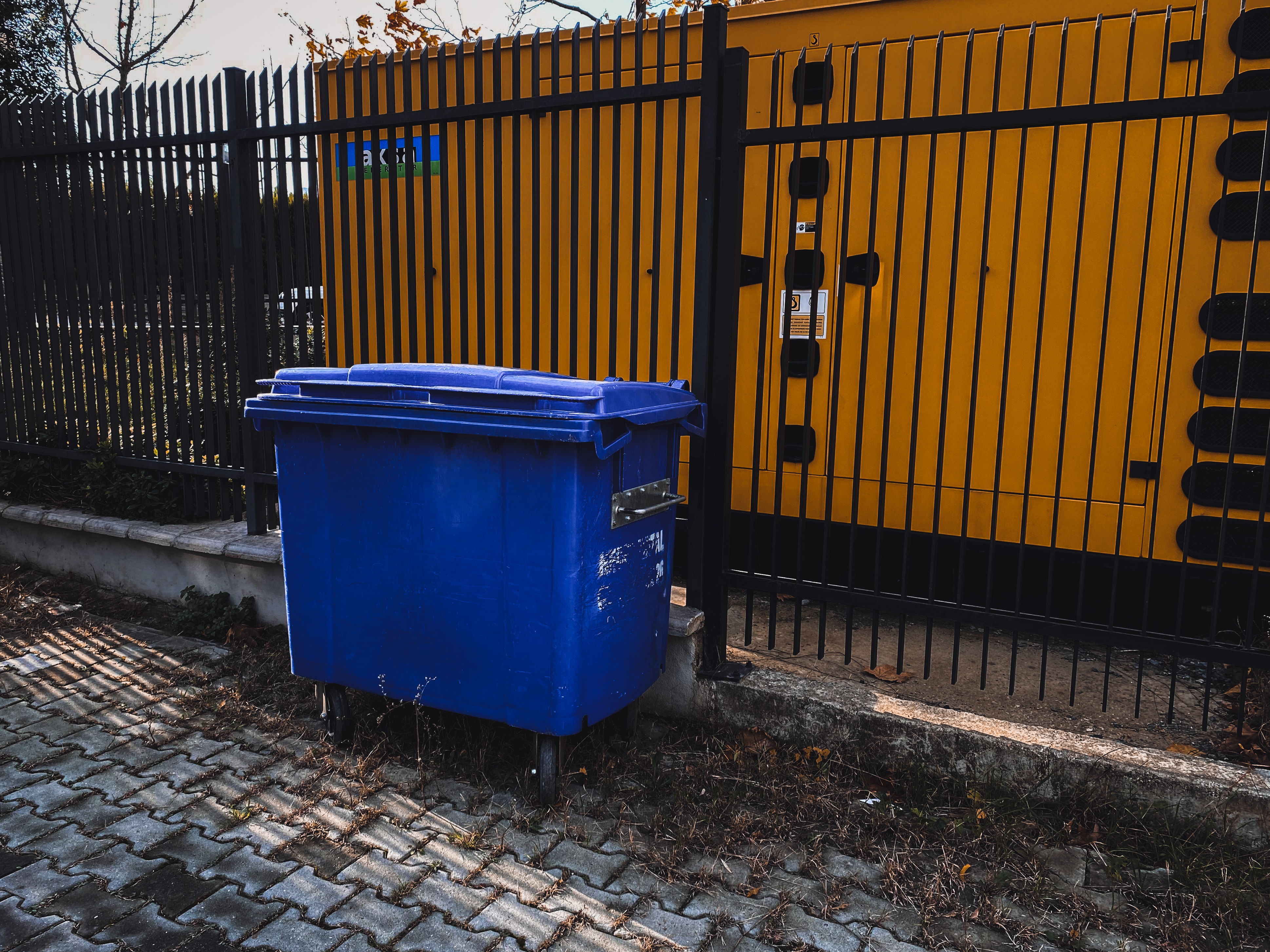 For illustration purposes only | Source: Unsplash
Winnie watched TV and was under Rebecca's close watch all the time.
Nothing could go wrong, Rebecca thought.
However, later that night, while everyone was asleep, she was startled awake. "Josh, the dog's barking so loudly. I think something's wrong."
Josh groggily rose and put on his robe. They hurried downstairs and followed Cookie's loud barks.
"Hey, boy!" Josh called out.
But the dog wouldn't turn around and was fiercely barking at the locked door. Then he began scratching it with his paws and barked even more ferociously, stirring Winnie awake.
Josh put Cookie on a leash and tied him up away from the spot. Although Cookie had stopped barking, he continued to growl, staring at the basement door.
"Must be a rat," Josh said.
"What's down there?" Rebecca whispered and watched Winnie watching them from the staircase.
"Hey, sweetie, go back to sleep," Josh approached her. "It's nothing. I think Cookie just saw a rat."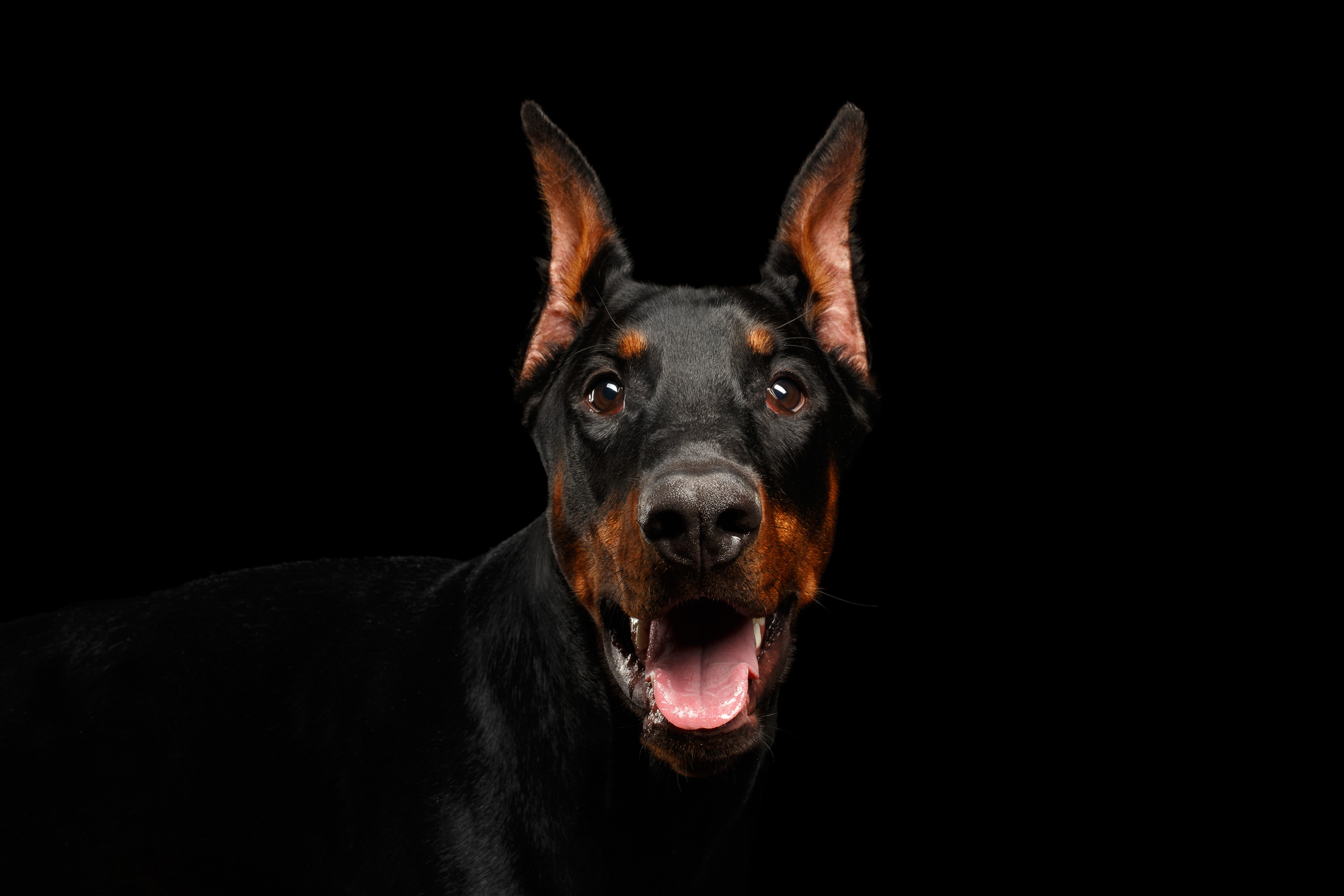 For illustration purposes only | Source: Getty Images
Rebecca watched Winnie's face fall. She kept staring at the basement door and slowly walked away. Before disappearing from sight, she turned to look at the door one last time.
At this point, Rebecca knew something was wrong. As soon as they retired to their room, she nudged Josh to check what was there in the basement.
"You want me to go down there now? Darling, I bet Mom would've stored her creepy things down there. I'm not going now."
"Josh, listen to me. Cookie is a big dog. He doesn't seem like he would get scared of a little mouse, okay? I'm sure he was barking at something down there. Maybe he sensed something. We should go down there and check right now."
Moments later, Rebecca jumped to her feet and held Josh tightly. "Josh, did you hear that? That crying sound of a woman?"
Josh had heard it, too, and started freaking out.
He tossed his blanket and, grabbing his flashlight, approached the huge window and lifted the lace curtain.
"What is it?" Rebecca pressed his shoulder from behind.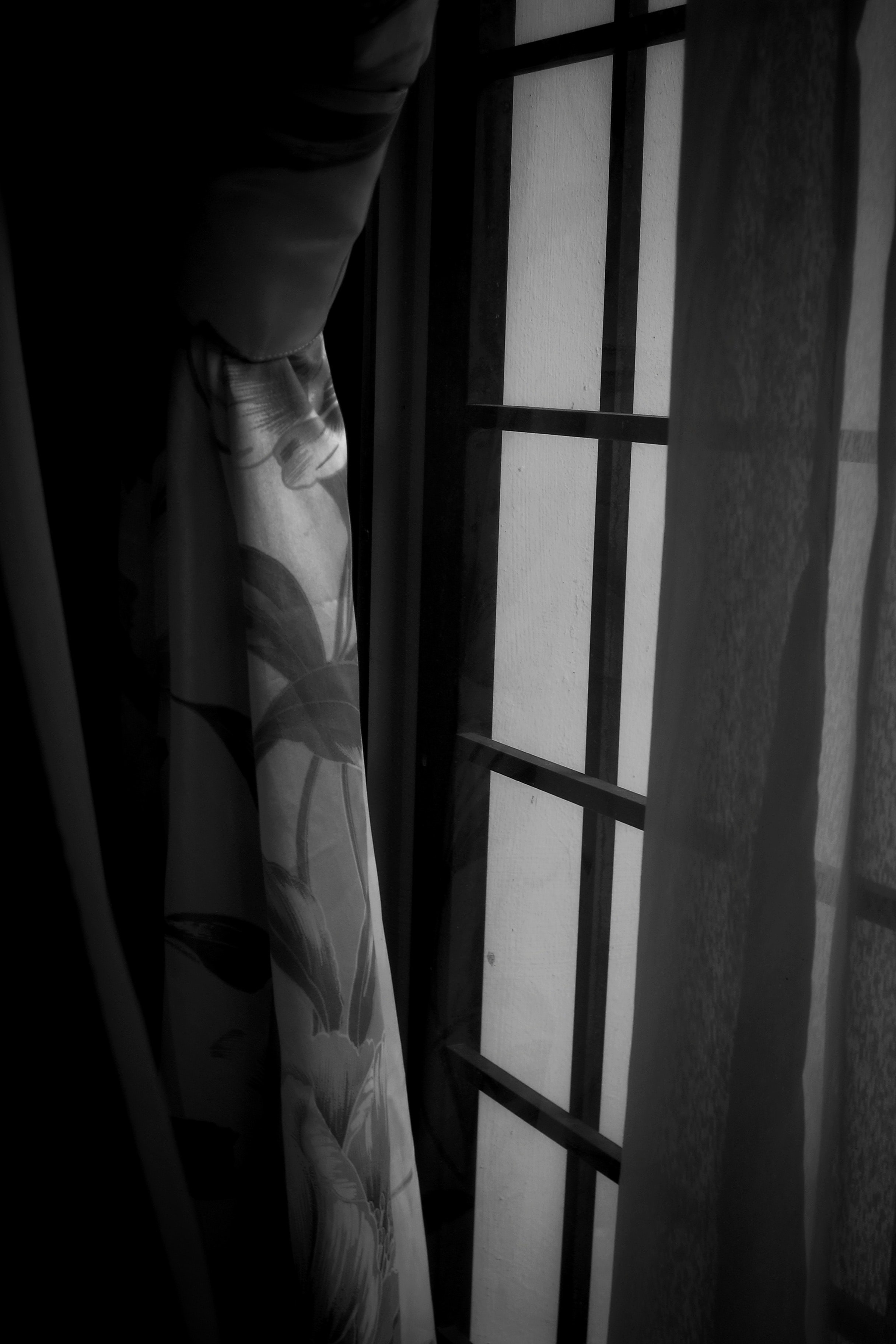 For illustration purposes only | Source: Pexels
"I don't see any kids. Trick-or-treating is next week," Josh whispered.
They heard the creepy wailing noise again.
In the stillness of the night, Josh and Rebecca heard unsettling, echoing footsteps on the creaking wooden floor, accompanied by a woman's weeping sound.
"Becky, stay close. I'll go get the girl. I think we have an intruder in our house," Josh whispered.
The couple quietly emerged from their bedroom, and just as they were about to approach the guest room where Winnie was supposed to be sleeping, Josh stopped dead in his tracks.
"Wait! What is she doing down there?" he whispered as Rebecca craned her neck and saw Winnie approaching the basement door with a bowl of food. By now, even Josh realized something was seriously wrong.
"We need to find out where she's headed…Let's follow her…" he whispered.
As soon as Winnie disappeared down the cellar stairs and closed the door behind her, Josh and Rebecca quietly emerged from behind the hallway and crept to the basement door.
"Becky, you keep watch. Maybe it's dusty and dirty down there. I'll go and check what she's up to. Stay right here…"
"Be careful," Rebecca whispered as Josh cautiously opened the basement door and climbed down the ladder.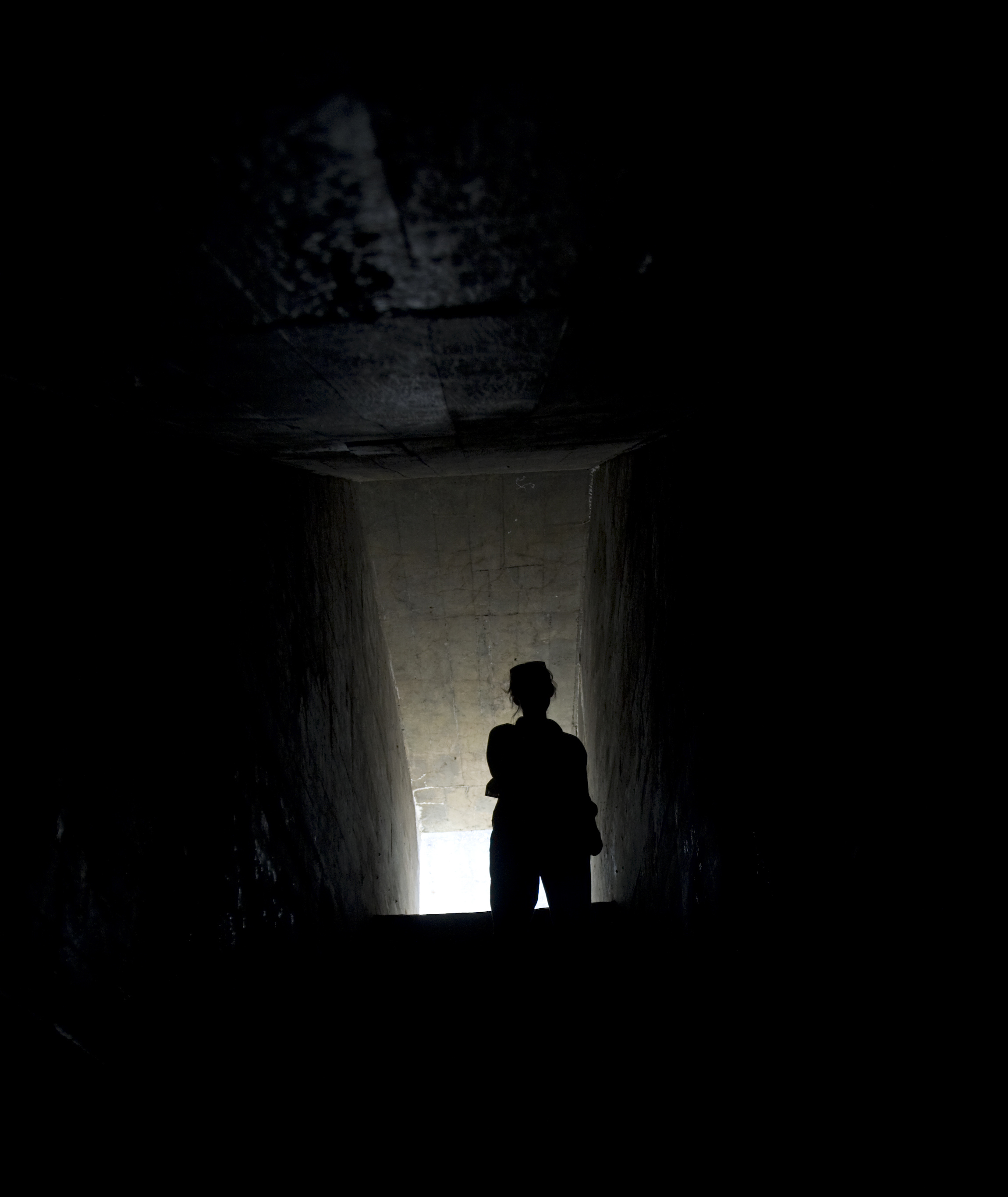 For illustration purposes only | Source: Getty Images
He was greeted by the pleasant aroma of scented candles and lavender room spray.
Josh thought it was odd because that was not how a dingy basement should have smelled. He froze in shock as he shone the flashlight around, and a lump rose in his throat.
"Christ…Stop, stay right there!" Josh called out before shakily looking up at Rebecca. "Hey, Becky, you wanna come down and see this."
When Rebecca climbed down, she was in for a huge shock.
Two girls in shabby clothes were sitting on what looked like a makeshift bed. On a table nearby was a framed photo of three girls, and one of them was someone they instantly recognized.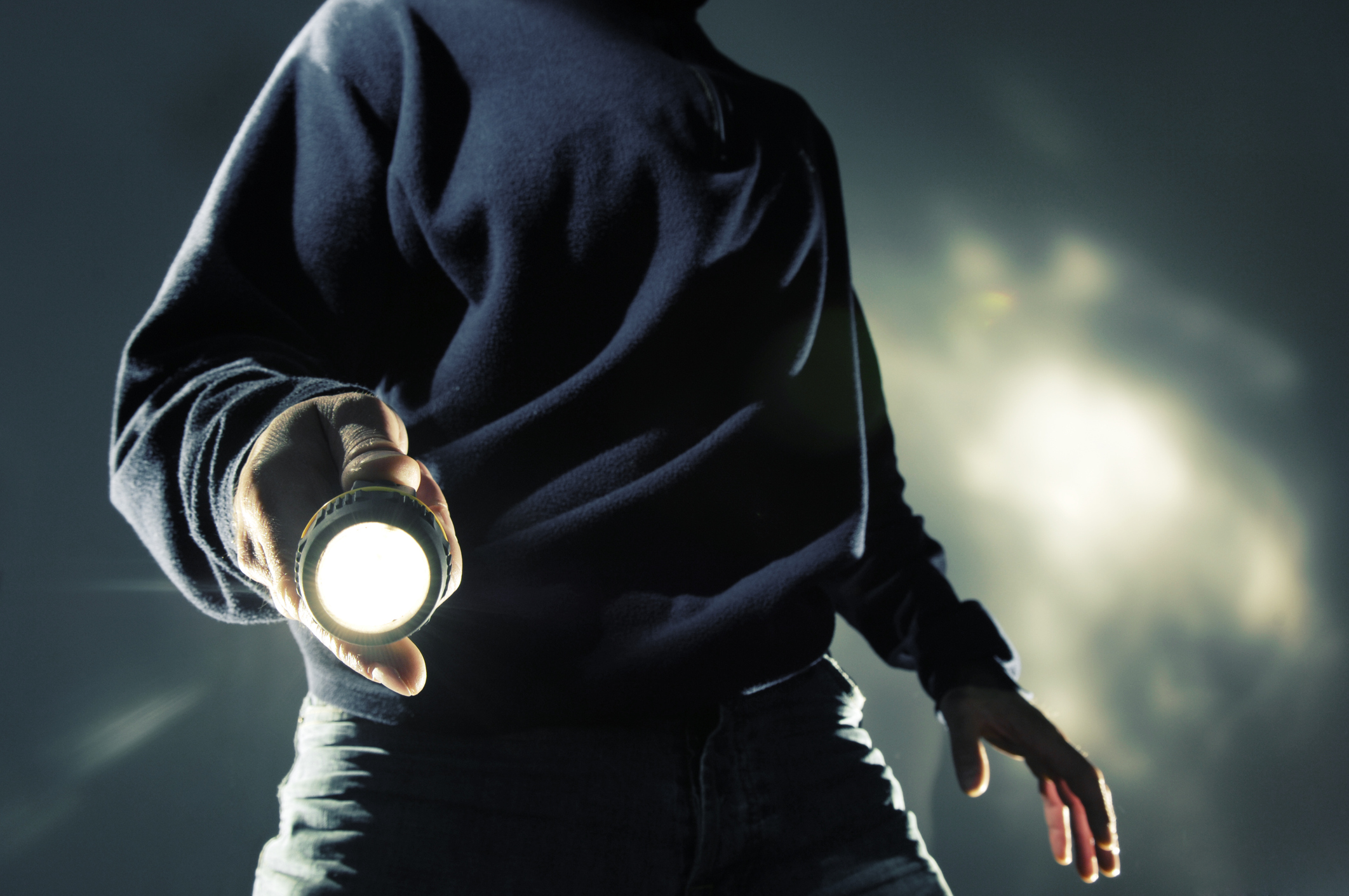 For illustration purposes only | Source: Getty Images
"Oh my God!! What's going on over here?" Rebecca gasped, scanning the scenery around.
There was a mini refrigerator. Boxes of stale pizza and canned fish were scattered on the bed. A bottle of mouthwash, a matchbox, and a handful of face creams lay on the little bedside table. There, towards the corner, was a small toilet stall.
There were clothes strewn around. A mink blanket, empty juice bottles, and some medicines lay on the other side. A half-open box sat near the pillow, exposing wads of hundred-dollar bills and a ring and bracelet that Rebecca quickly recognized.
"Oh my God…that's my ring and bracelet! How did you get them?" she gasped, cupping her mouth as she lifted the box.
"I gave it to them," a loud voice startled Rebecca and Josh as they turned around and saw Winnie.
"WINNIE??" they gasped. "Can you explain yourself? And who are these girls? What are they doing in this house?"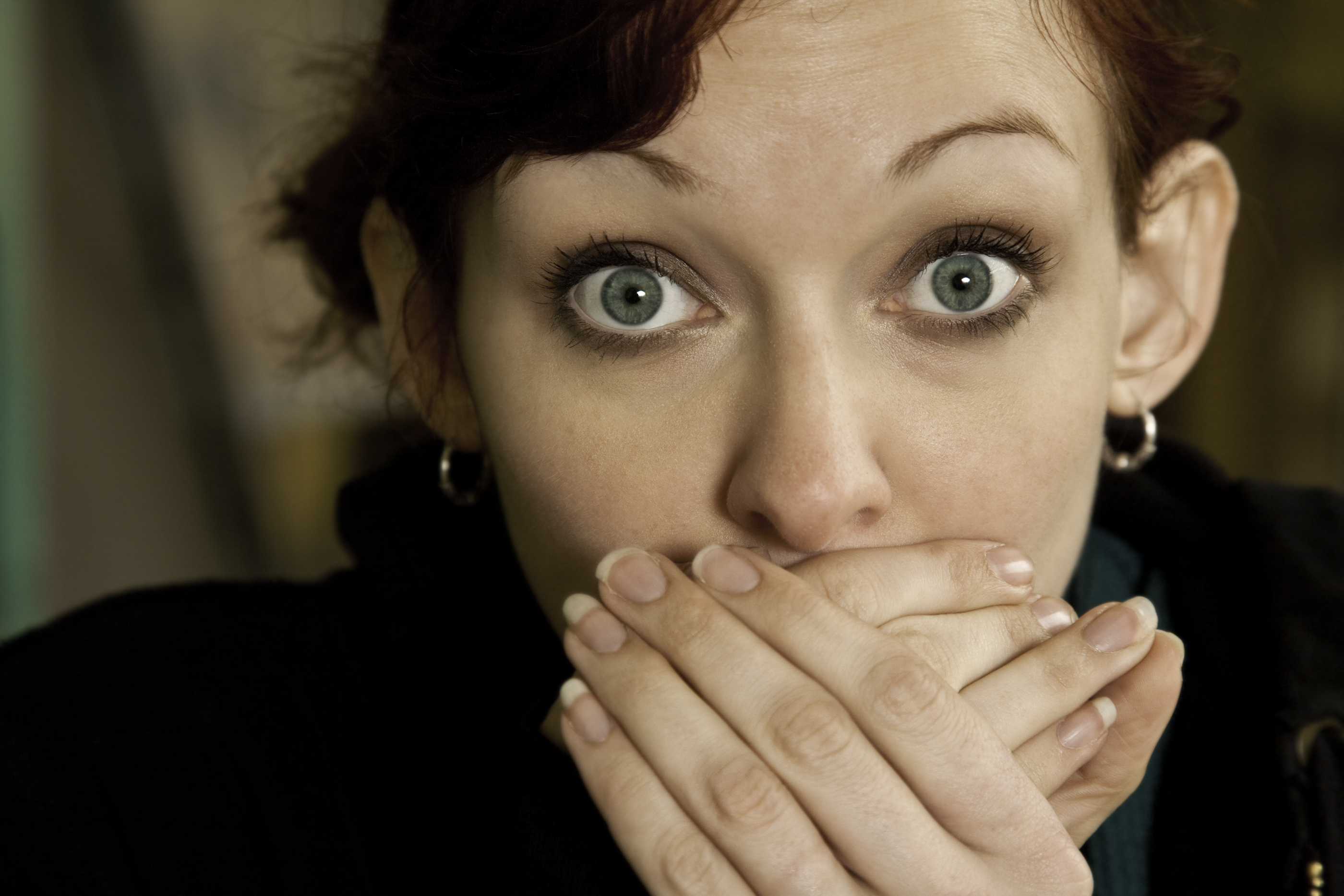 For illustration purposes only | Source: Getty Images
"I'm sorry, Josh and Rebecca," Winnie said, her eyes downcast. "Harper and Claire are my sisters."
"She's right," 13-year-old Harper, the oldest of the three, stepped forward. The girl then confessed to a haunting truth Josh and Rebecca could have never imagined.
"It all started when we were returning home from the store one day last year…"
"Harper, I don't think it's a good idea. We should head home. Remember what John told us?"
"Yeah, yeah, yeah! You and that stupid John…both are boring!" Harper rolled her eyes as she pressed her face on the glass window and peered inside.
The girls had trespassed into Miss Moonshadow's property.
Miss Moonshadow was what folks in town called her. Her real name was Agatha, the famous fortune teller who could predict people's successes and failures and offered remedial potions and talismans to keep misfortune at bay.
While some dreaded her fortune-telling, others worshiped her for her predictions like crazy and would keep coming for more.
"Harper, he's our stepdad. You can't be so mean to him," Winnie furrowed her brows.
"Not that he's kind to us, Winnie. Snap out of it! He's so mean. He makes us do all the housework. He doesn't give us pocket money. He comes home drunk all the time and yells at us…Did you forget the way he grounded you for asking for that coloring book?"
Winnie's face fell. So did Claire's. After their mom's passing, John was supposed to have taken good care of the girls. He had even promised that to all the guests at their mother's funeral.
But the fresh mound of earth on their mother's grave would have barely dried up when John started treating them unkindly. He never really liked the girls but had them around to cook and clean after him.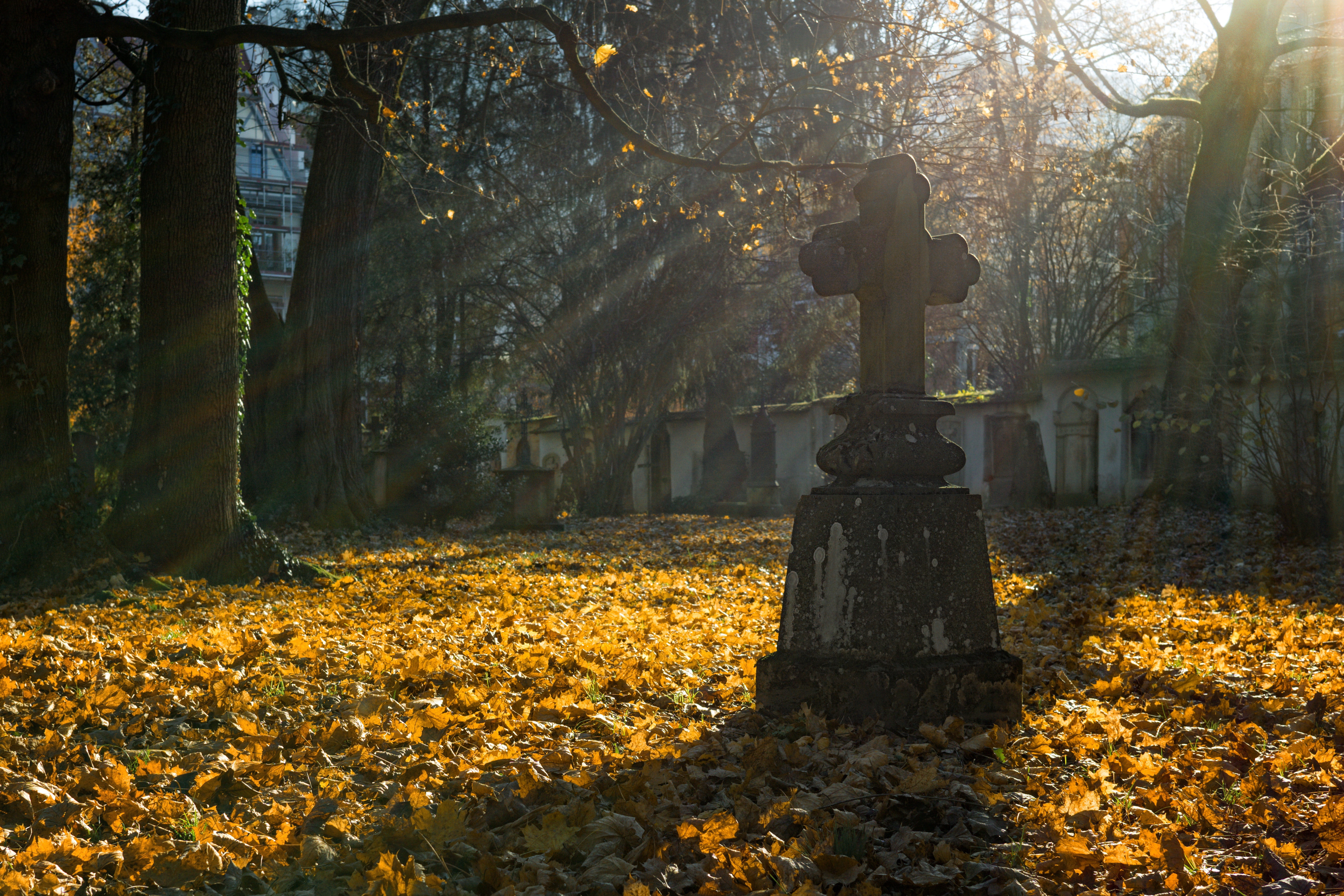 For illustration purposes only | Source: Pexels
He made them do all the housework. The girls were not allowed to talk to the neighbors or play with the neighboring kids.
If they had no work to do, John would send them to his friend's farm to wash the pigs and horses and buy alcohol with their wages.
Harper had long wanted to run away from her toxic stepfather. But her love and concern for her younger sisters had stopped her.
So that day, on their way back from the store, she decided to explore the fortune teller's house with her sisters, seeking some adventure before returning to what she considered their 'boring' home.
"Harper, I heard she's a witch. People say she practices black magic and kidnaps sleeping children. Let's go home. It's not safe," Little Winnie said, her voice trembling with fear.
Harper burst into a giddy chuckle.
"She's not a witch, you stupid girl! She doesn't practice black magic or take sleeping kids away! It's just stupid tales people tell their naughty children to get them to sleep or behave. Miss Moonshadow is a normal lady…except that she does these weird things…"
Harper, what is it? Harper?" Claire and Winnie asked as Harper paused and lifted herself a little higher to peer inside the window.
"Girls, you gotta see this!"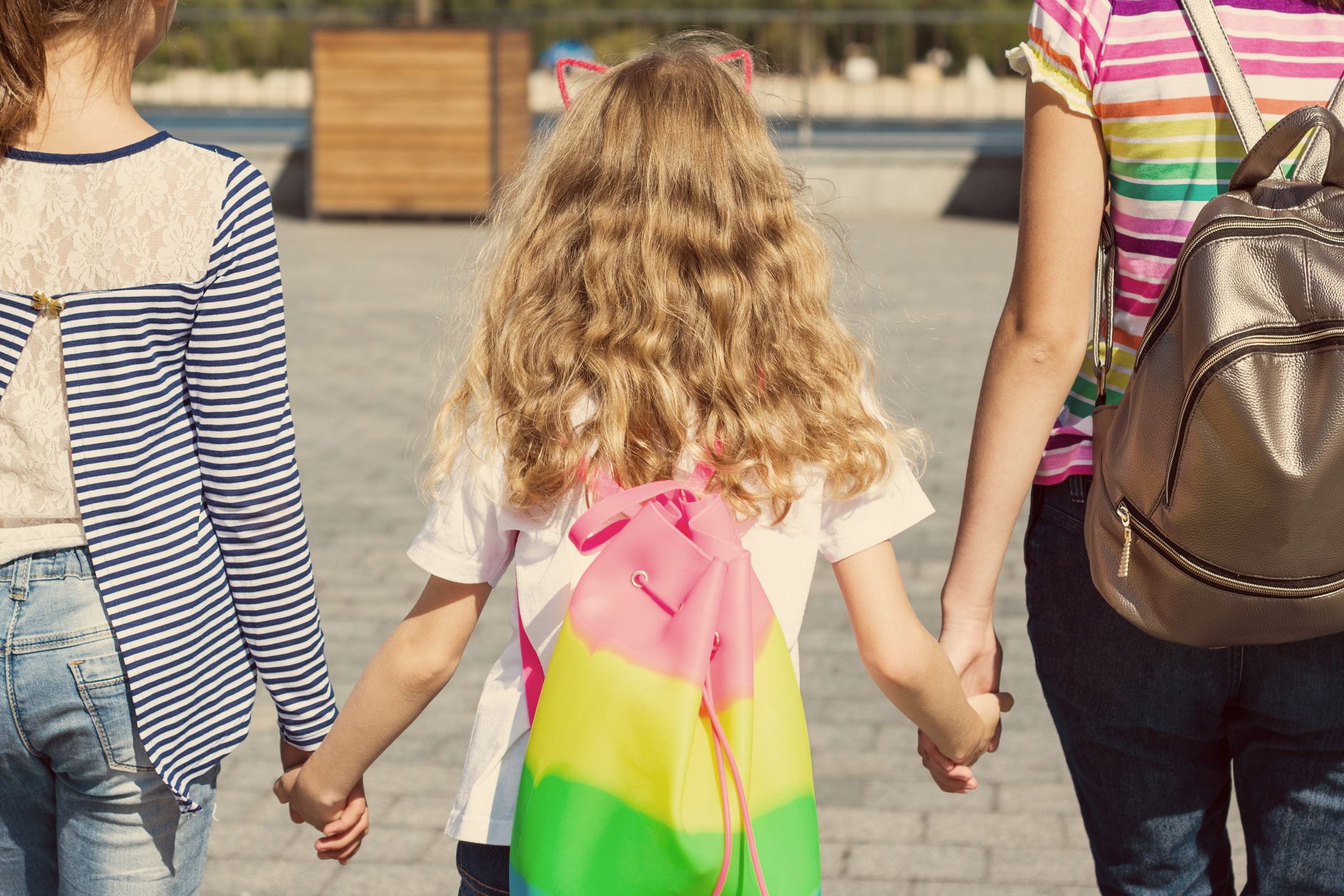 For illustration purposes only | Source: Getty Images
The girls climbed onto a pile of bricks and saw Miss Moonshadow reading her cards while she chanted and gazed into a crystal ball, predicting things for a client who had closed his eyes on her instruction.
While he sat still, the kids watched Miss Moonshadow secretly grab a remote and play eerie background music of soft wailing voices emanating from hidden speakers that instantly scared the client.
Suddenly, the curtains and papers started fluttering inside, although all the windows were closed. The client believed a paranormal presence was lurking in the room. However, it was Miss Moonshadow's hidden fan that was causing all the fluttering in the room!
The kids saw everything and learned Miss Moonshadow was actually tricking her clients for money.
"That's eight hundred dollars!" Miss Moonshadow told the client as he placed a wad of dollars on the table and thanked her before collecting the 'remedy potion' and talisman from Miss Moonshadow.
As soon as the guy disappeared from the gate, the children barged into the fortune teller's house and confronted her.
For illustration purposes only | Source: Getty Images
"How could you cheat people, Miss Moonshadow?" Harper barked.
"We saw everything! And we're going to tell everybody in town that your predictions are fake and you're fooling people for their money," Winnie hissed.
Miss Moonshadow grimaced. "Oh, that's great news, girlies! I'm glad you found out about my little secret. Listen, I have a small deal to offer you. I'm sure you wouldn't want to miss the chance of making money in exchange for a little favor!"
"Why don't we do this together? You help me fool my clients…and I treat you to dinner and pocket money every day. Deal?"
"Harper, no, let's go home. We can't do this," Claire nudged Harper to leave.
"She's right. We can't lie to people," Winnie added.
But a sly glow lit Harper's face. She could not resist the offer of free dinner and pocket money, considering it had been months since the girls had anything nice at all to eat and money to buy treats.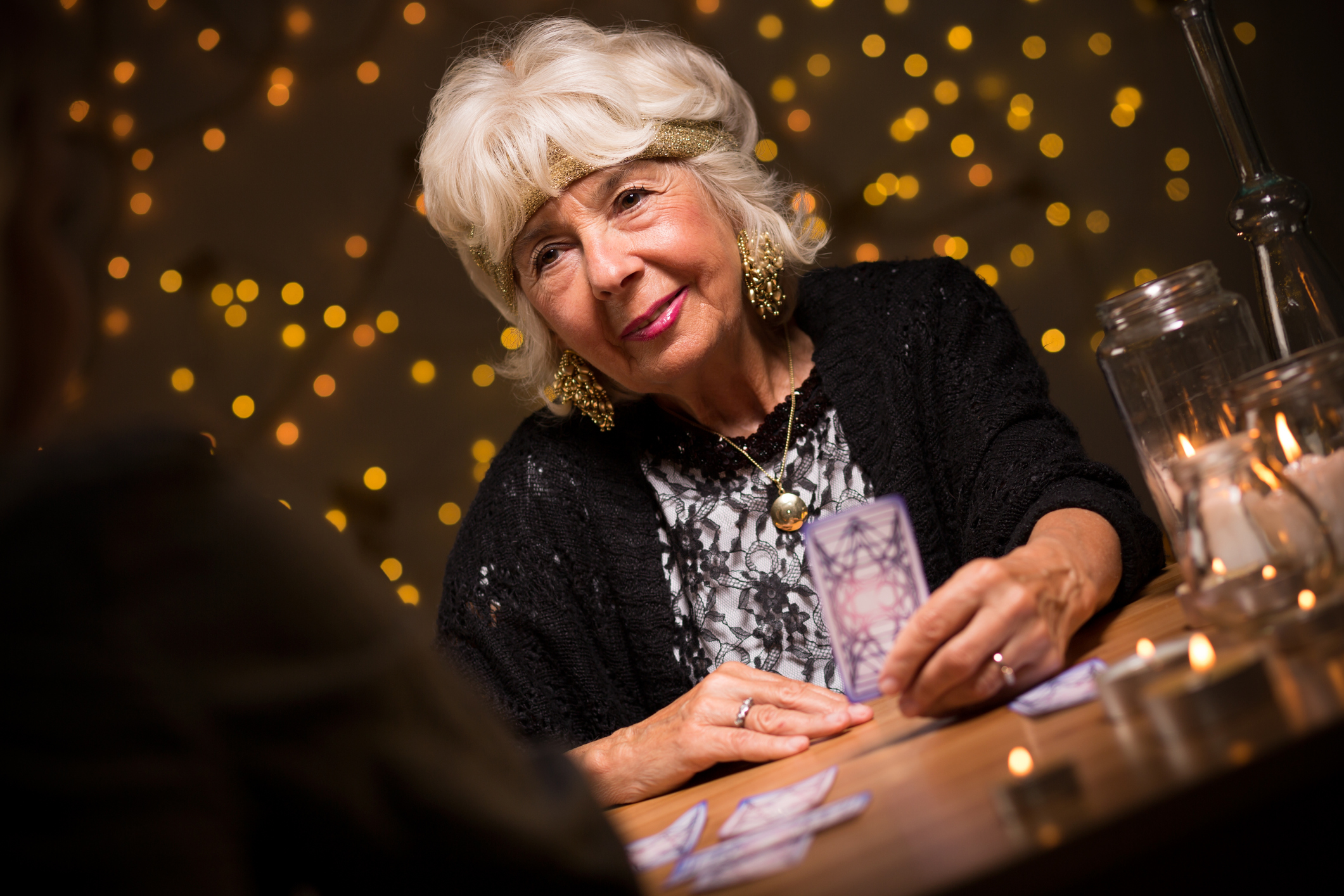 For illustration purposes only | Source: Getty Images
"Alright, we'll do it!" Harper said.
Although Winnie and Claire were reluctant, they agreed after Harper convinced them they could save the money secretly, move out of John's house soon, and start living independently.
"We're not lying, girls. It's just that we're taking some money from the rich folks. Besides, they have plenty…so swindling them a little wouldn't hurt!" Harper reasoned as she chuckled at her sisters.
"That's my girls! Here's your first advance payment to keep your little mouths shut!" Miss Moonshadow handed $10 each. "Meet you here at noon tomorrow."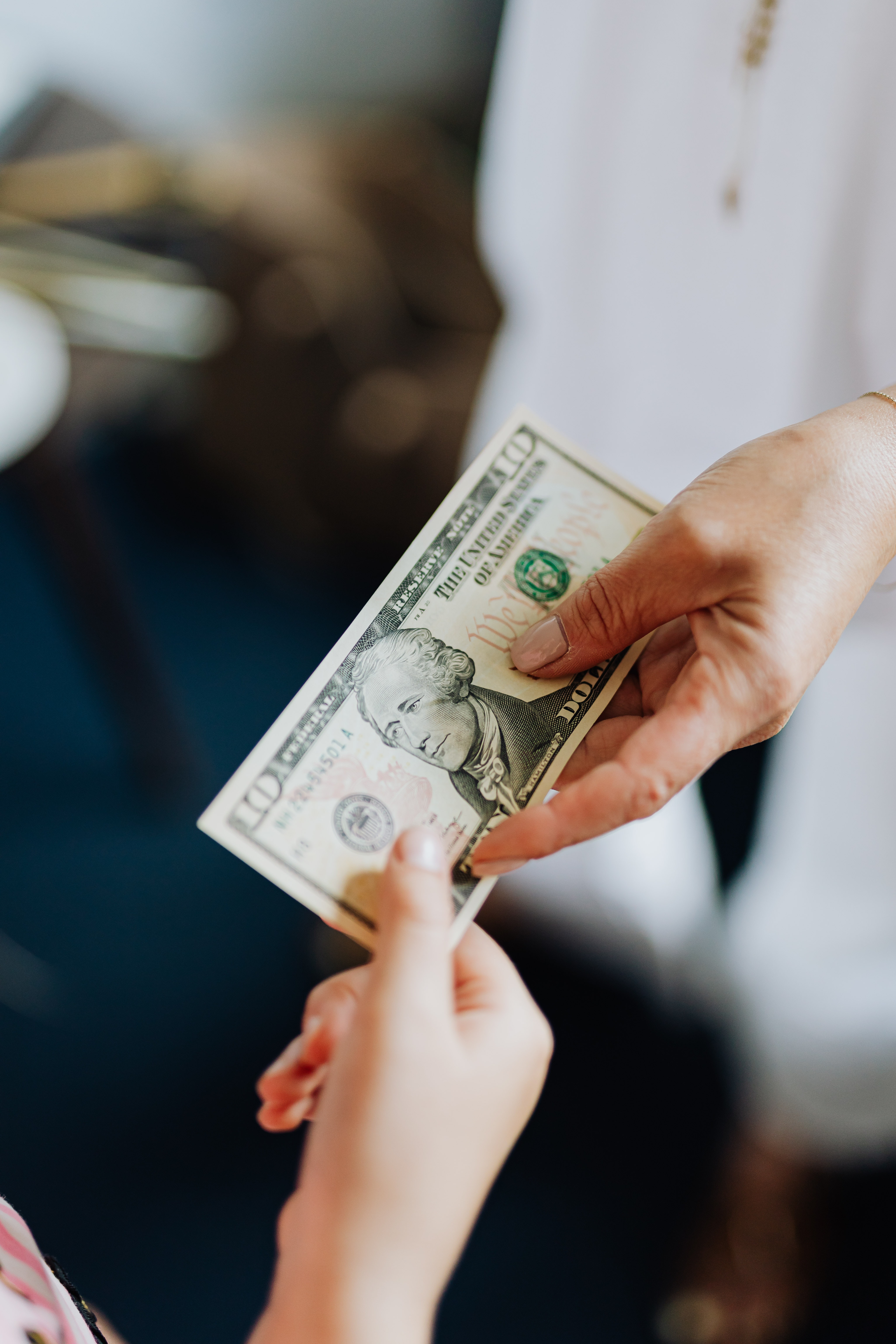 For illustration purposes only | Source: Pexels
The girls happily returned home, and as days fleeted by, they teamed up with the fortune teller into tricking clients.
Whenever Miss Moonshadow would be 'predicting' her clients' future or summoning the spirits of loved ones using the Ouija board, things would flutter around.
The tables and chairs would move. Things would fall. Lights would flicker on and off on their own. And weird, scary noises would go off through the hidden speakers in the background.
Miss Moonshadow was so delighted with the girls' behind-the-scenes performance. She succeeded in tricking more clients and made more money.
The girls were paid $20 extra in return for their cooperation. They made $30 each a day, plus complimentary dinner and desserts!
Just as things were going fine and several days passed, the girls overheard John talking to a friend. He had planned to send them away to a neighboring state to live with a new family.
Wherever John had planned to send them, living there could be even worse. What if this new family they were bound to live with was as wicked as John? What if their lives turned into nightmares?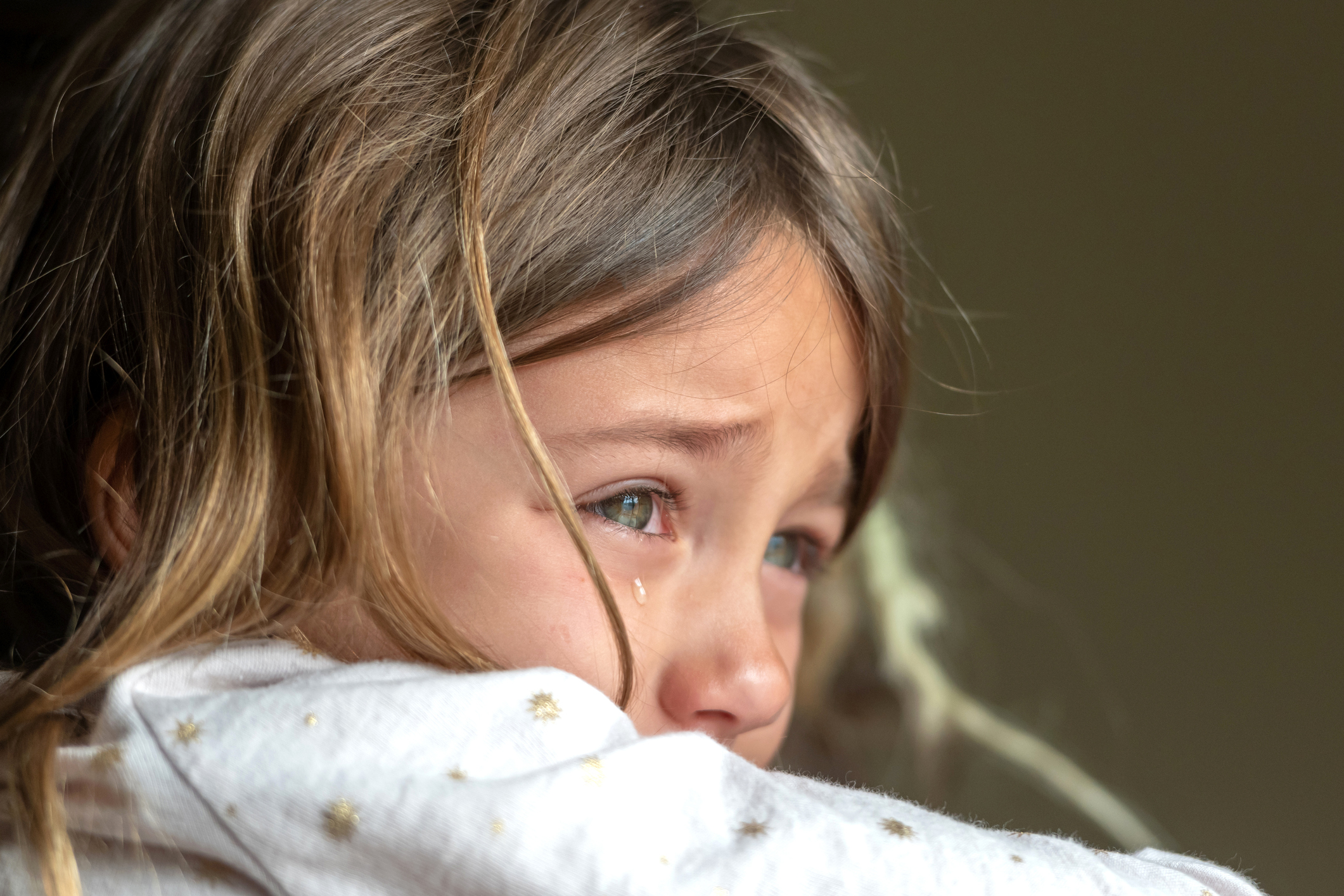 For illustration purposes only | Source: Getty Images
The sisters were haunted, and that's when they decided to run away from their stepfather's house and seek refuge in Miss Moonshadow's house.
But they were in for a massive shock when they got there the following morning.
"What happened? Why is Miss Moonshadow's house crowded? Why is an ambulance here?" Winnie asked her sisters as they stood outside the gate.
"No idea," Harper replied.
The girls grew pale with shock when Miss Moonshadow's dead body was transported into the ambulance moments later. She had passed away from a heart attack the previous night.
The only person they relied on was gone, and it felt like a painful punch to the gut.
The girls hid from the crowd and watched as someone locked Miss Moonshadow's house. It remained shut after the funeral.
"What do we do now?" Winnie worriedly turned to Harper.
"We can't go home to John. We stole money from his drawer. He would've found out and would be mad at us. He'll ground us and…punish us by locking us without food and water in the cellar."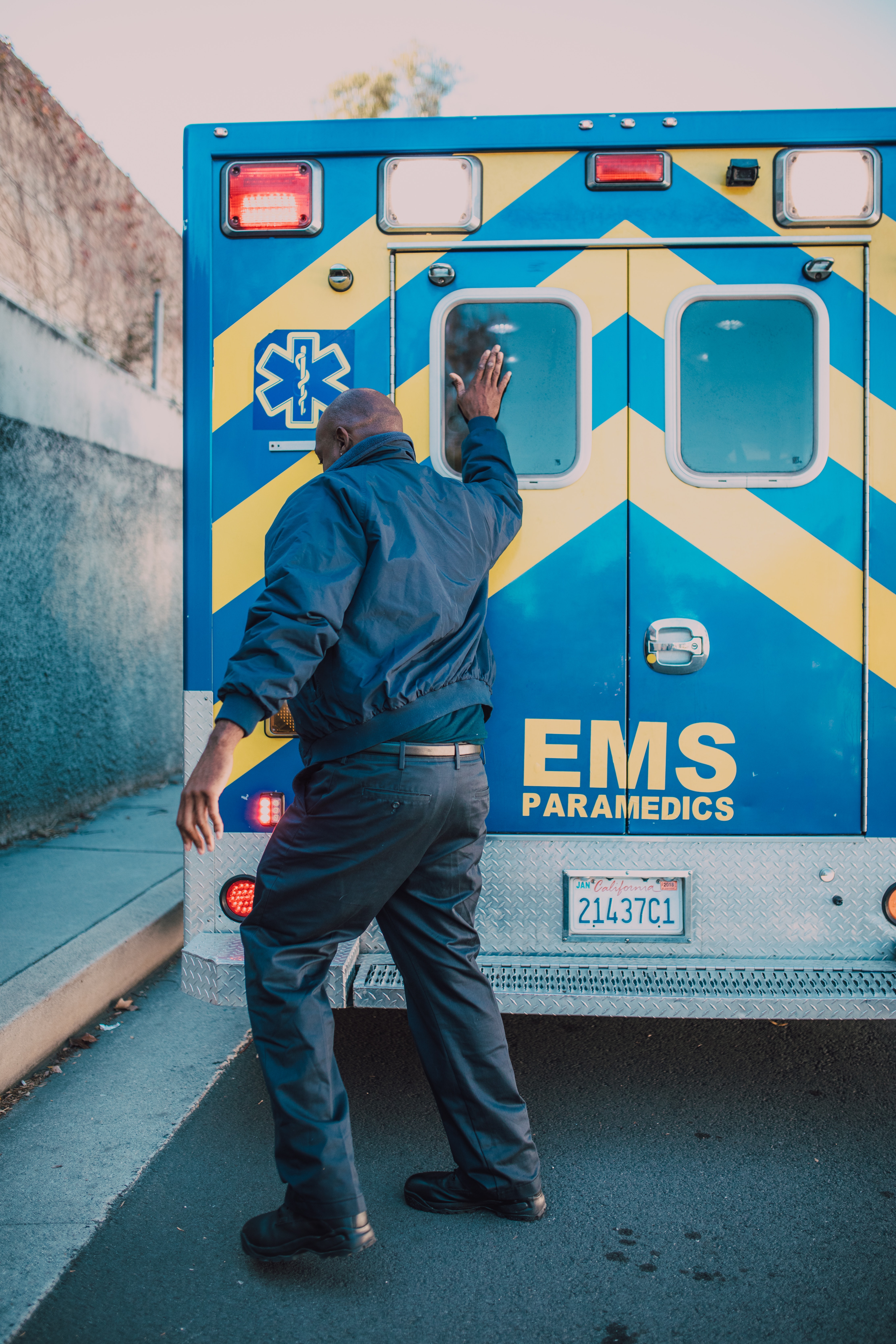 For illustration purposes only | Source: Pexels
Harper thought deeply and proposed a strange plan when she saw Miss Moonshadow's bedroom window fluttering. It wasn't shut properly.
"We don't have to go home, Winnie. We'll break into Miss Moonshadow's house through that window and stay here. Nobody will find out."
"Are you crazy, Harper? We can't break into someone's house like that. What if we get caught? We could land in trouble."
"Did you see that? They locked the house… which means nobody is going to live here anymore…at least for a while. Maybe we can wait for a week. If nobody shows up to own this place, we can move in, alright? Nobody will ever know. We'll figure out what to do once we're inside."
The girls agreed and returned home.
Thankfully, John was not home yet. So they returned his money in the drawer and acted normal.
The girls were delighted a week later when the fortune teller's house was still locked. They packed as much as possible and ran away from their home, seeking refuge in Miss Moonshadow's abandoned house.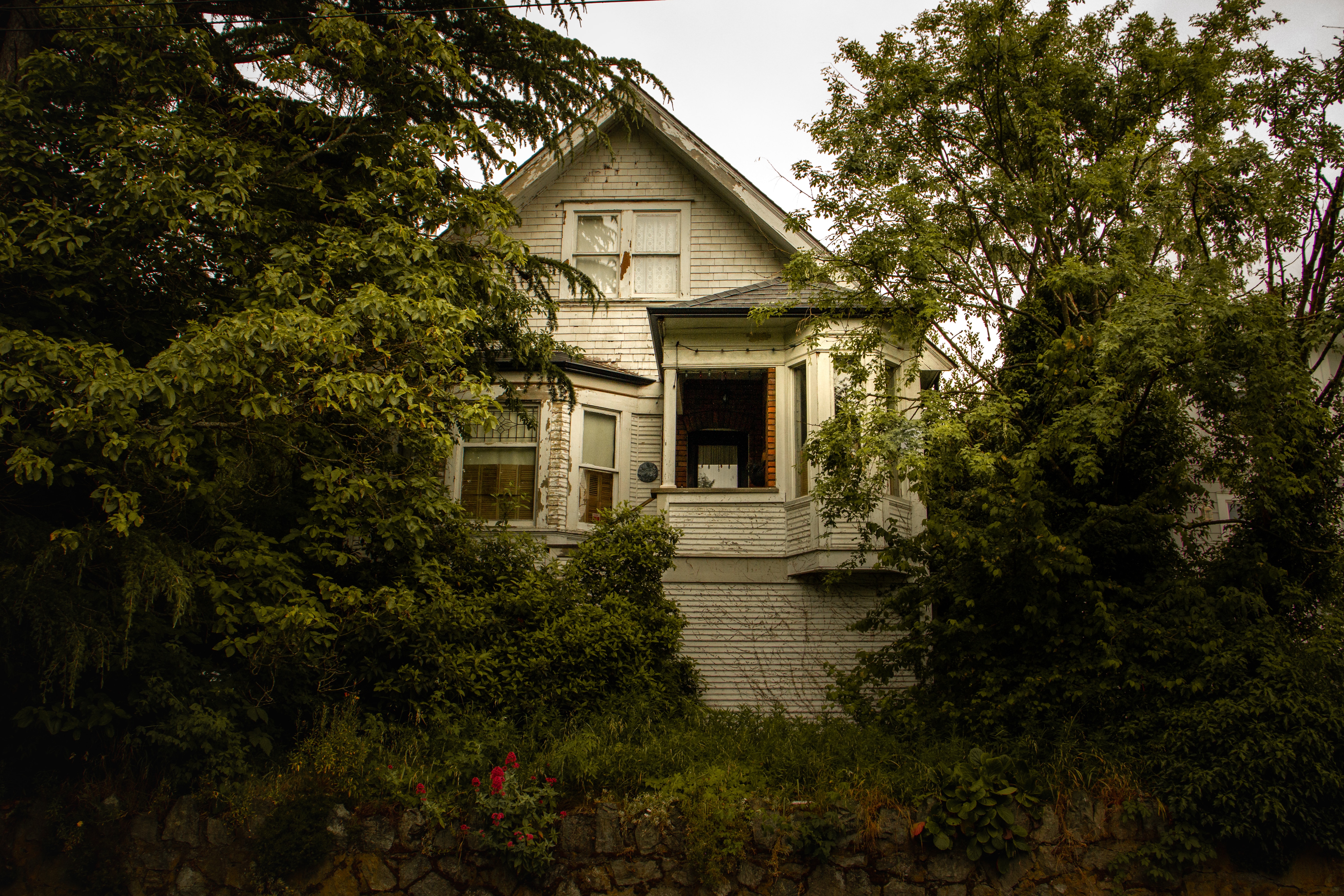 For illustration purposes only | Source: Unsplash
"We never turned the lights on in all the rooms so nobody would suspect a break-in. We used to sleep in the basement at night," Harper finished.
"Miss Moonshadow hid all her money in a secret box she showed us one day," Winnie added. "We bought eatables and other necessities from that money. And when we ran out of cash, we started shoplifting in stores…"
"We've been living here for a year now," Claire said. "John never searched for us or found us. We were so peaceful and happy until you and your wife moved here recently."
"We wanted to scare you both and make you leave this house, thinking it was haunted," Harper said. "Those crying sounds you heard…they came from Miss Moonshadow's hidden speakers."
"We knew it would be impossible if the three of us were stuck in here all day. We needed one of us out there to bring us food and monitor you two…So while Josh and you were upstairs in your room before coming down for dinner, Winnie crept out of the house that night when you found her at your doorstep…
…I'm sorry, but it was my idea. I was the one who asked Winnie to steal your money and jewels so we could sell them for a living after you two were gone."
"Whoa!" Josh gasped. "Wait, how did you girls know about my ex-girlfriend Alice?"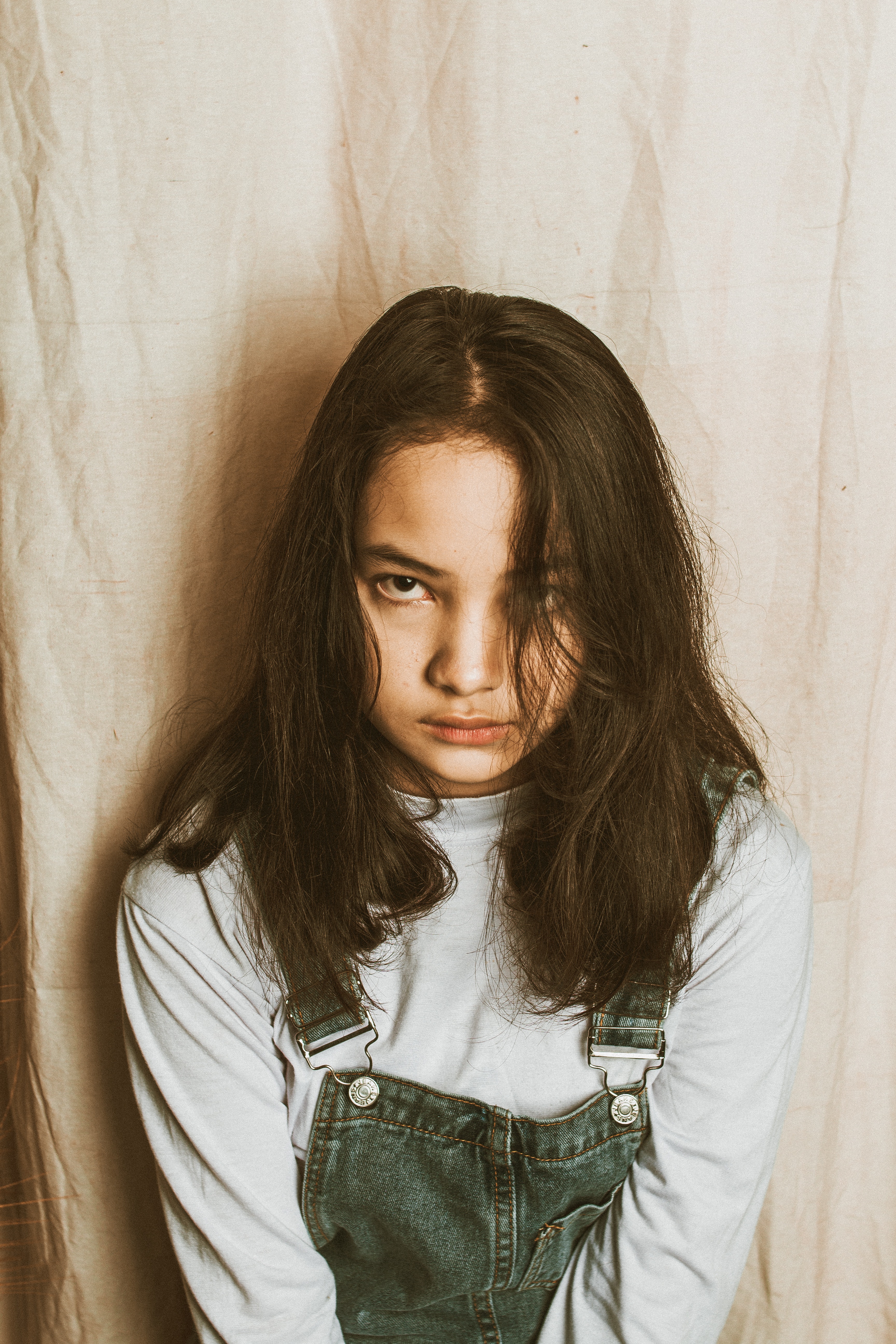 For illustration purposes only | Source: Pexels
"Your mother, Miss Moonshadow, told us one day about you, your life with your wife in Miami, and your ex-girlfriend, Alice, with whom you had a fractured relationship," Harper said.
"So we devised a plan: we sent Winnie to you, faking her as your estranged daughter born to you and Alice. We thought you'd never dig deeper into Alice's story if we told you that she was already dead."
"We wanted to scare you and make you leave this house…and if that didn't work, we planned to steal as much as we could from you and then run away soon."
"You girls know you could land in prison for this?" Rebecca fumed. "How could you play with someone's emotions like this?"
"Becky, relax. Let's sort this out politely," Josh said, but Rebecca was furious.
She stormed upstairs, summoning the three girls to the living room.
"Give me your stepdad's contact number. I'm going to have to call him over and take you girls home."
Winnie and Claire burst into tears and hid behind Harper, tugging at her hands.
"Please, don't call him. We don't want to go to him. Please…We are sorry. We'll go away from here. Please, don't call John…Please."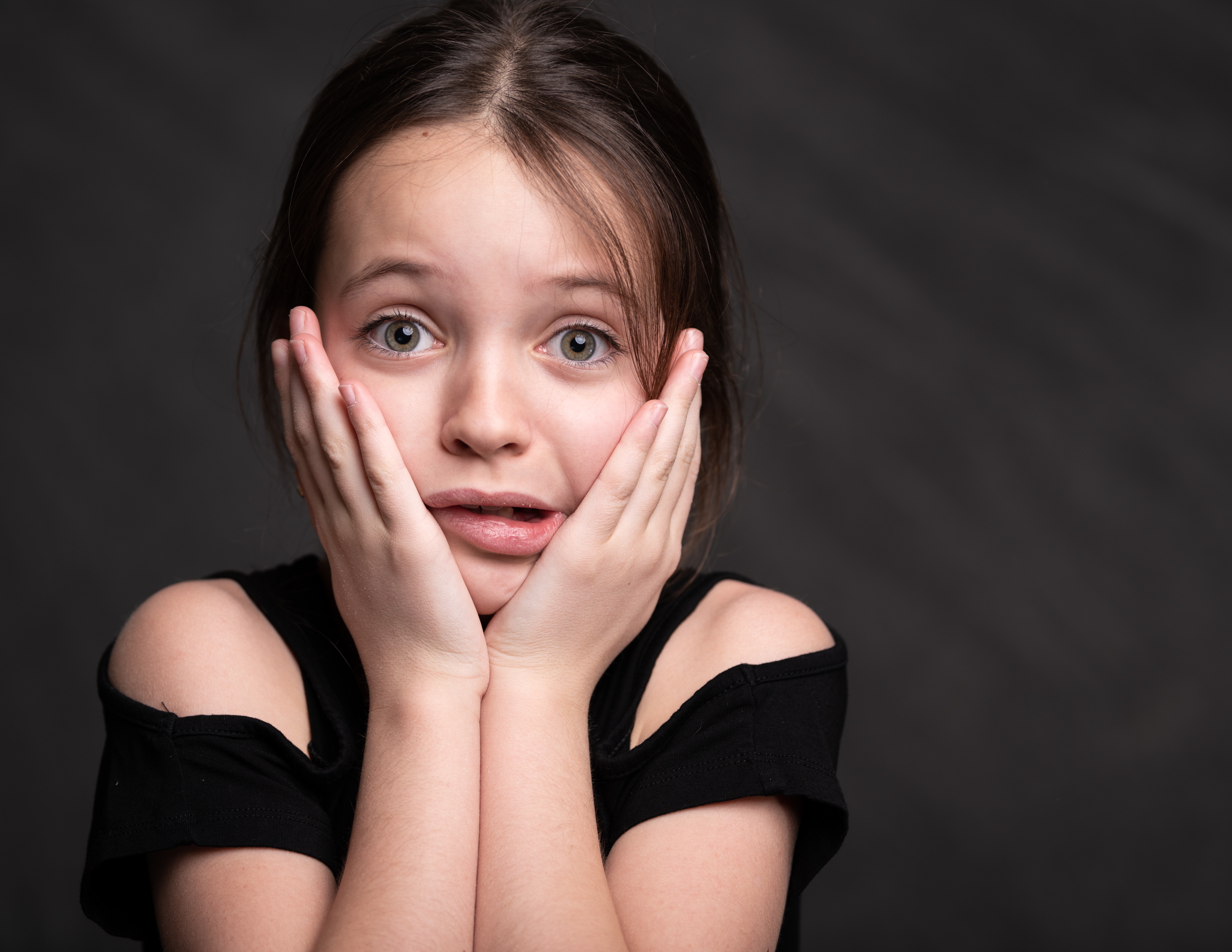 For illustration purposes only | Source: Pexels
The girls pleaded with Rebecca not to call their stepfather. Seeing them wail, Rebecca's heart softened a little, and she put down her phone, exchanging a glance with Josh.
A few days later, Winnie and her sisters arrived outside John's home and knocked on the door.
"YOU AGAIN??" John yelled. He was drunk beyond his senses and was in the company of a young woman.
"I thought I lost you stupid girls and got rid of you for good. Why did you come back? I'm not ready to feed you ungrateful little brats your dead mother left behind…OUT!"
"Hold it right there, Mister. We came to give you this!" Rebecca suddenly emerged.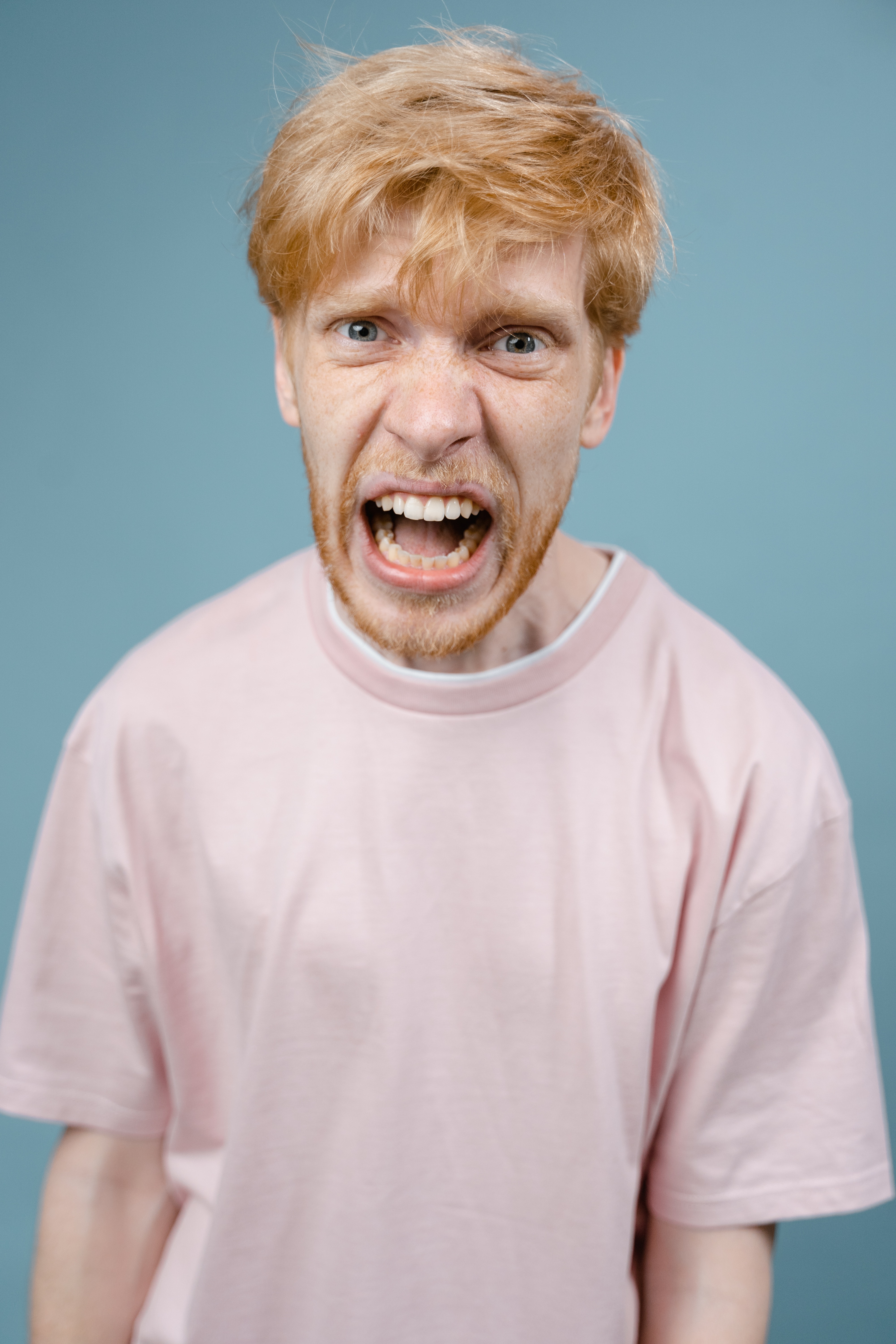 For illustration purposes only | Source: Pexels
She handed John the paperwork that finalized the adoption after six months.
"Oh, you're gonna adopt these little brats! I never wanted them in the first place. Take them wherever you want to. Out of my property!" he barked.
A heavy sigh of relief washed over Josh, and especially Rebecca. She could not imagine what the girls would have gone through if they were sent back to live with their evil stepfather.
Maybe this was God's way of helping us move forward from the tragic loss of our child…by sending these three orphaned girls into our lives, Rebecca thought, tears brimming in the rim of her eyes.
The couple drove back home with their three would-be adopted daughters.
"You were right…We got our Emily back…that too threefold, Josh! Thanks!"
Rebecca squeezed Josh's hands and teared up as he navigated the winding roads to his late mother, Miss Moonshadow's house.
A few days later, Josh and Rebecca handed custody of the property to a caretaker they hired. After spending a wonderful Halloween and a great trip to Disneyland, they flew back to Miami with the girls and their dog, Cookie, as one happy family.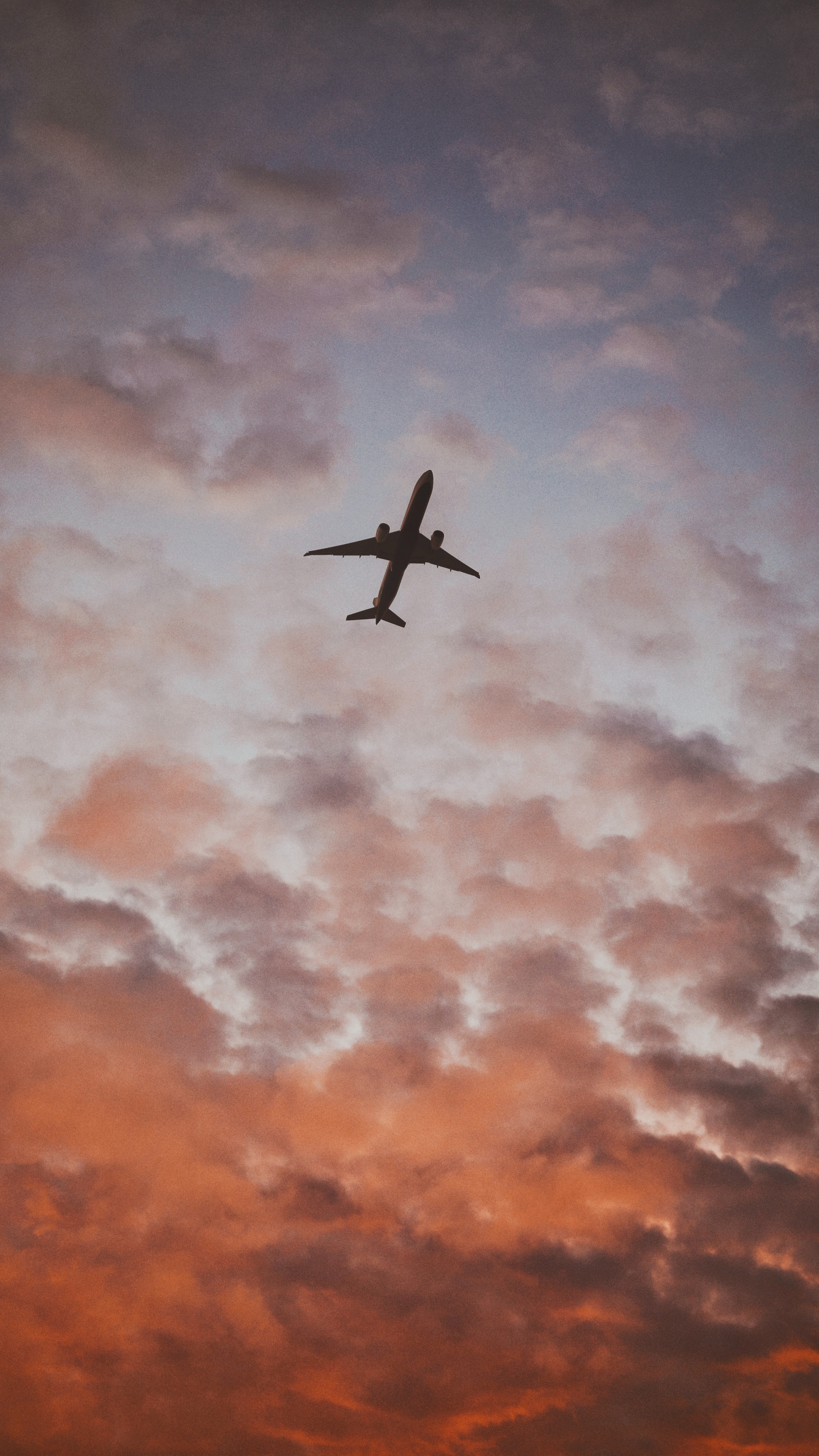 For illustration purposes only | Source: Unsplash
Tell us what you think about this story, and share it with your friends. It might inspire them and brighten their day.
A retired cop sees his daughter's vacation photos and spots a strange figure behind her. Having realized it's a dangerous criminal from his past seeking revenge, the dad must race against time to save her. Here's the full story.
This piece is inspired by stories from the everyday lives of our readers and written by a professional writer. Any resemblance to actual names or locations is purely coincidental. All images are for illustration purposes only. Share your story with us; maybe it will change someone's life. If you would like to share your story, please send it to info@amomama.com.
Read More: World News | Entertainment News | Celeb News
Anomama