Woman Using An Electronic Device. | Source: Shutterstock
Peter gave a lift to his secretary after they ended up working late. He believed it was just a good gesture. But his kind act landed Peter in big trouble when her husband and brothers showed up at his house days later, threatening to ruin his entire life…
Peter shut off his computer and grabbed his jacket as he exited his office, ready to go home. He worked as the marketing head for the company founded by his father-in-law and often ended up working long hours. It was late, and all his employees had left.
But as Peter walked down the hallway, he noticed his secretary Eliza's cubicle still had the lights on. Peter thought he had asked her to go home, but he quickly realized he had been so engrossed in preparing the reports for the upcoming board meeting that he had forgotten Eliza was helping him out…
For illustration purposes only. | Source: Pexels
"I'm the most terrible boss, aren't I?" he sighed as he leaned against her cubicle, and she looked up. "You should've reminded me, Eliza! You should be home. It's way past your working hours!"
"I'm almost done," she smiled, gathering her things. "Actually…can I ask you for a favor? I really don't want to be a bother, but…I could use a ride home. I've been trying, but I can't find an Uber."
"Uh, yeah, sure. I'll drop you off," Peter agreed. It was late at night, and Peter couldn't let her go home alone, especially because she had stayed back for him until now. It would be rude of him. So, as a basic courtesy, he decided to give her a lift.
"Thank you for the ride," Eliza smiled at him as she buckled her seatbelt. "We should be done with the reports by the week's end."
"Do you always just talk about work?" Peter chuckled as he started the car. "Don't get me wrong, Eliza. I know you're one of the most dedicated employees the company has, but let's just keep work to the office, yeah?"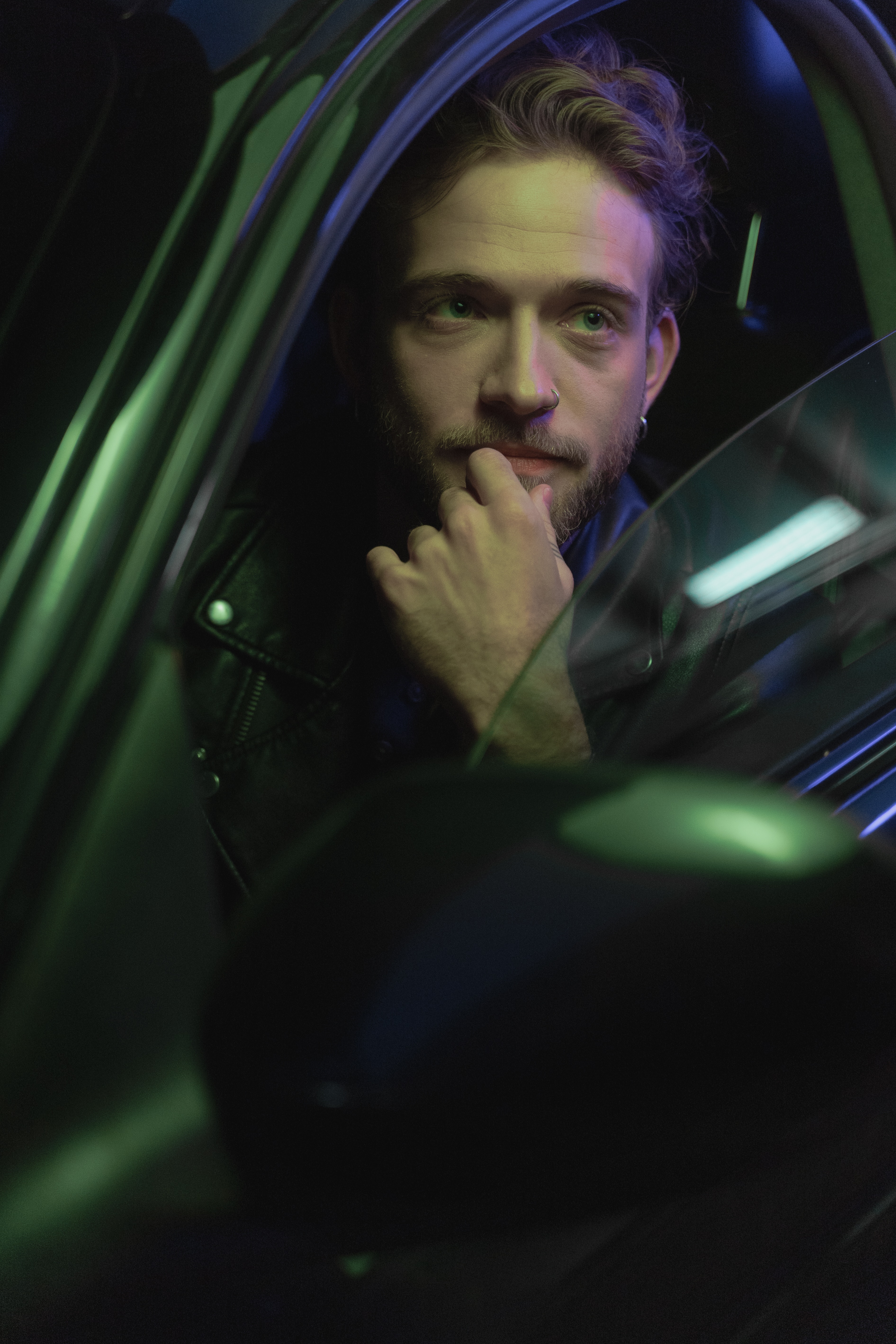 For illustration purposes only. | Source: Pexels
Eliza was five years younger than Peter, and she was quite a sweet girl. While several men in the office had attempted to seduce her, she was someone who always maintained a respectful distance, sharing very little of her life with them. But there was something about Peter that made her open up to him.
During the ride, they were chatting like good old friends, and she ended up telling him the terrible jokes she had never expected to share with her boss. She even found herself laughing and discussing her coworkers with him at one point.
"Well, you're not what I expected you to be," Peter said. "You sound…like an incredible person. I never thought you were someone who didn't give a damn about well… a lot of things."
"Was that a compliment?" she asked, laughing. "I'll take it anyway. Thanks. You're also very different and…quite attractive."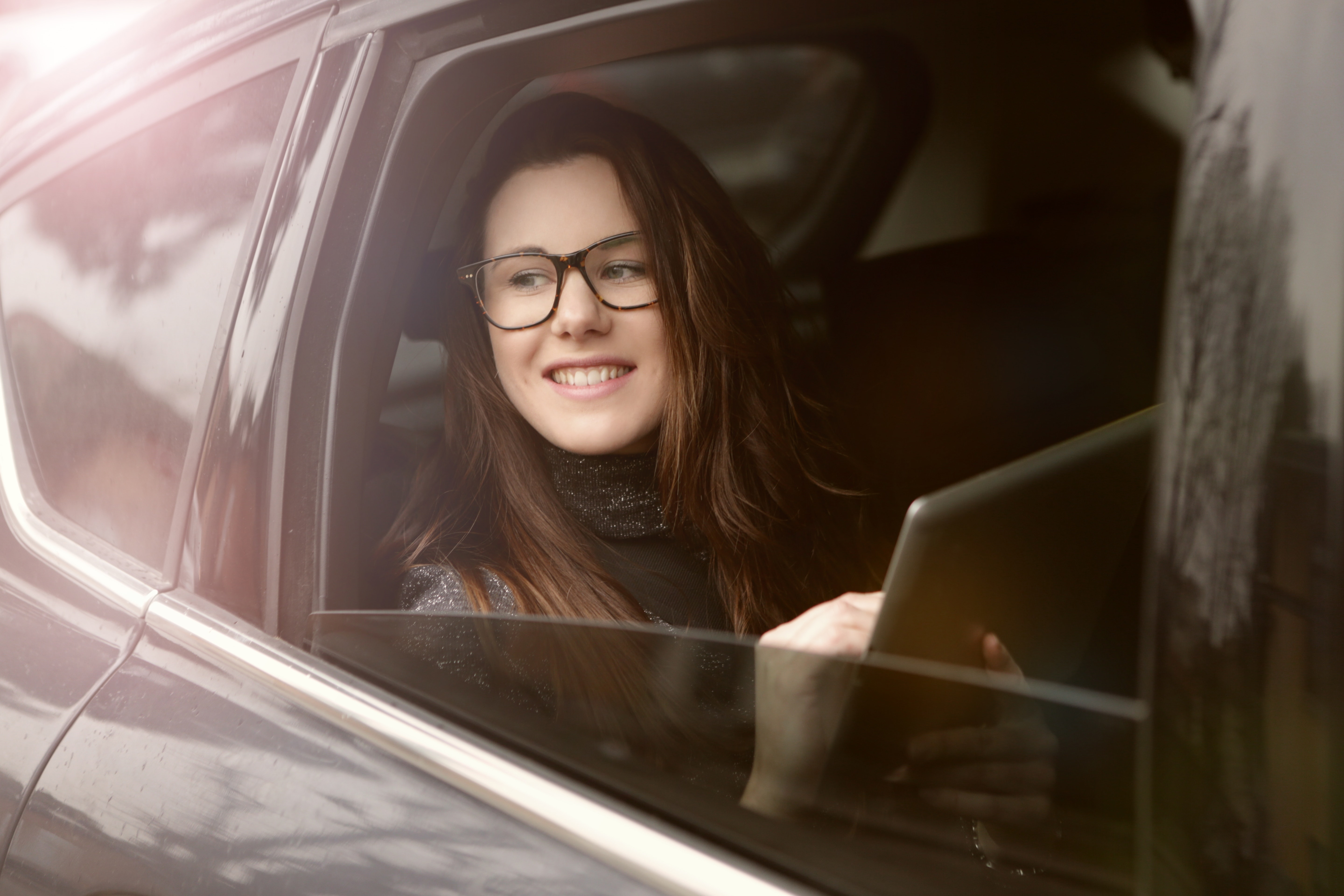 For illustration purposes only. | Source: Pexels
"The same goes for you…" he said, winking at her.
Peter didn't say anything else, but he and Eliza locked eyes for a split second before he returned his attention to the road. They arrived at Eliza's place ten minutes later.
"There you go," he said, pulling over. "This is the house, right?"
"Well, why don't you come in and check?" she asked him, this time turning in the seat to look at him. "You can stay if you wish."
"Uh, well, I think you should leave, Eliza," he said, averting his gaze from her. "It…It's late. I need to be home."
"Do you want me to leave, Peter? Really?"
There was an awkward pause as Peter and Eliza locked eyes again. The next moment, she was on his lap, kissing him hard. Peter couldn't resist, and his hands slid down her waist and grabbed her tightly. He could almost taste her, smell her sweet scent as she tried undressing him. But seconds later, Peter pushed her away onto the passenger seat.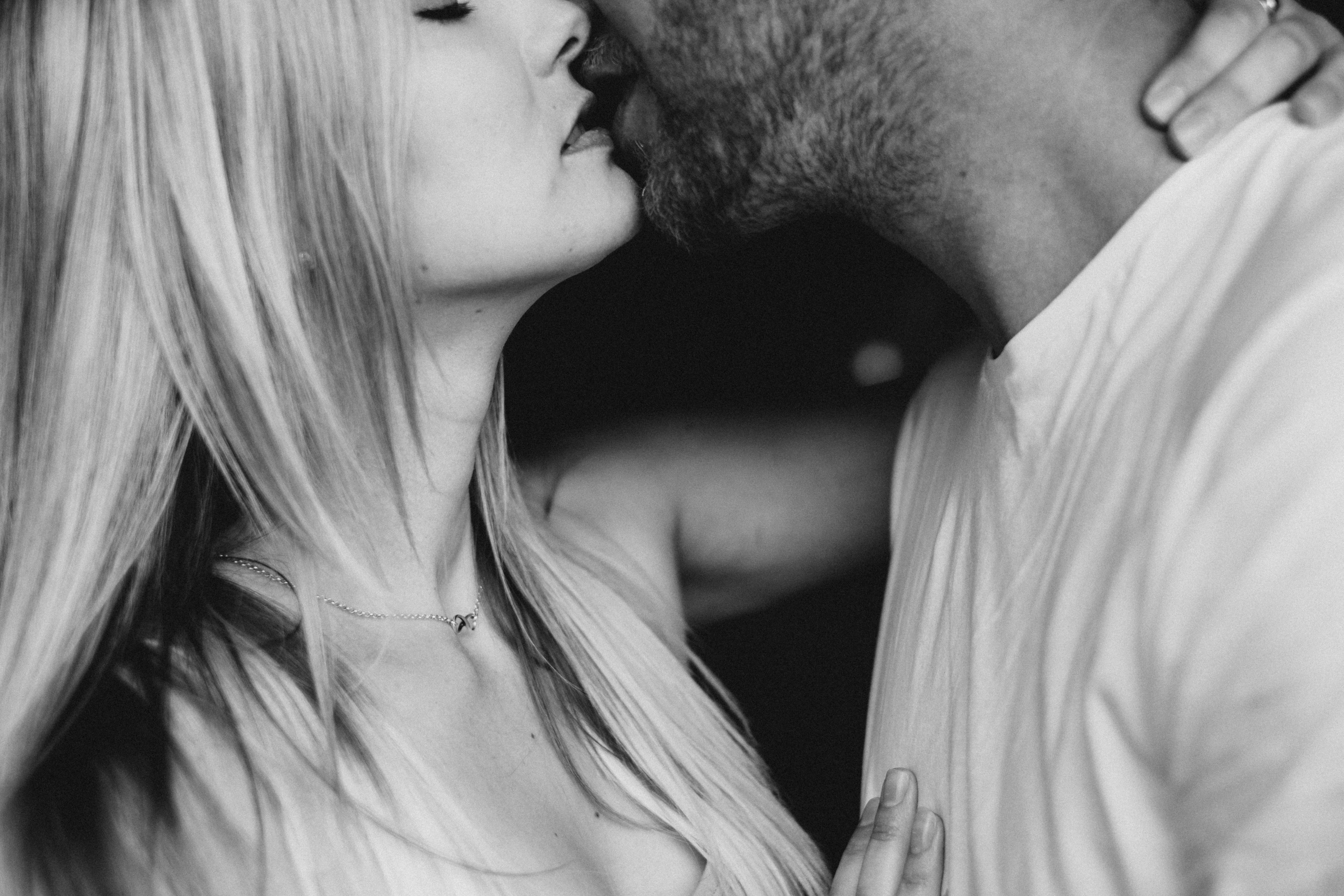 For illustration purposes only. | Source: Unsplash
"No, no! We can't do this! I have a wife, Eliza. I…I love her," he admitted breathlessly. "And I can't have a relationship with someone else behind her back. I think you should leave." He leaned forward to open the passenger door for her. "Have a good evening."
"Yes, uh, I'm…I…I'm sorry. Yeah…you too," Eliza replied hastily and got out of the car.
Peter drove away immediately, not even daring to look at Eliza's fading image in the rearview mirror. He pulled into his driveway half an hour later and sat in his car for a few seconds after killing the engine.
Peter buried his face in his palms, almost cursing himself at the stupidity he was about to commit. But he quickly composed himself. He grabbed the coffee cake from the backseat and marched to the front door.
"Hi, honey—" he began as his wife answered the door, but before he could finish, she cut him off.
"Hello, Peter! So you've finally realized you have a house and a wife?" she sneered, crossing her arms. "I don't think it would be a problem if you just slept at work!"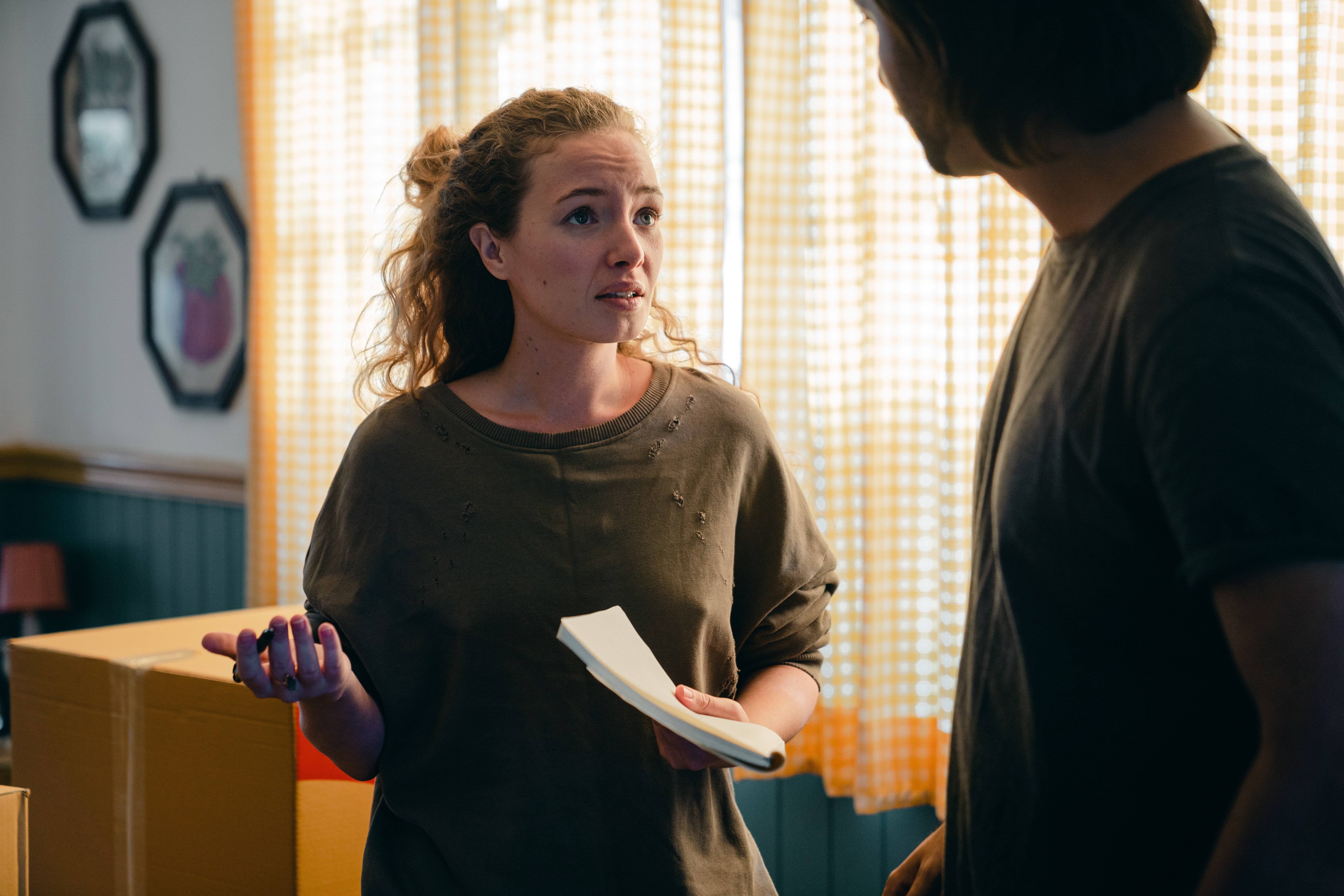 For illustration purposes only. | Source: Pexels
"I'm sorry, hun. I've just been working on this nightmare of a report," he said, stepping forward to hug her, but she marched inside angrily.
"This has got to stop, Peter!" she exclaimed stiffly as they both came to a halt in the living room. "It's becoming a habit, and it pisses me off in ways I can't explain!"
"Honey, I'm sorry, really," he apologized like a child. "It's just the workload…It's driving me insane. Come on, now. I promise this won't happen again."
"Give me one good reason why I should forgive you, Peter!" she demanded angrily. "And don't you dare bring up the work excuse again! You've been coming late for weeks now! Are you the only one who works at your office? Your reason for apologizing better be good, Peter!"
"Will this work?" He lifted the cake box. "I called the cafe and asked them to make it for my lovely wife. The coffee cake…your favorite!" he smiled, opening his arms for a hug. "We can always fight later."
Amanda was furious, but she softened a little. "You should know I hate you, but not the cake!"
"So…have I earned a hug?"
Amanda smiled and approached him for a hug. But she pulled away from him as she caught a whiff of strange fragrance on his chest.
"Are you cheating on me again?" she shouted. She sniffed his clothes again, and she was sure she could smell a woman's perfume on his shirt.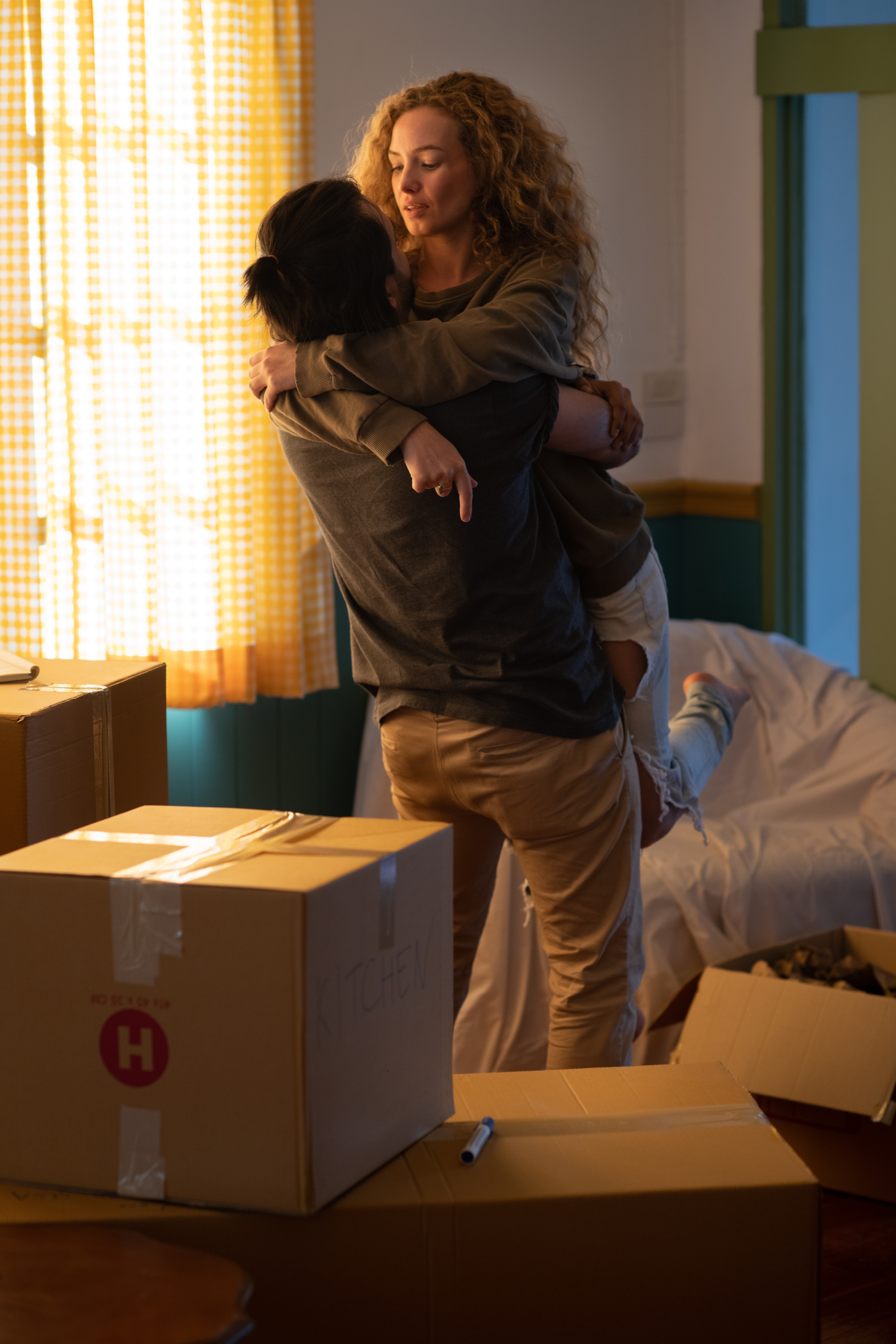 For illustration purposes only. | Source: Pexels
Blood drained off Peter's face as he recalled what had happened in his car on the way back home. But Amanda would never believe him if he told her the truth.
Two years ago, he indeed had an affair, and their marriage was on the edge of divorce. It had been a tough ordeal to get Amanda to forgive him. Peter didn't want history to repeat itself.
"Uh, I…I," he stuttered. "I'm not cheating on you, honey. I won't. I gave my jacket to a female colleague because she was cold."
But Amanda's expression clearly told him she didn't buy his story.
"Amanda, come on. I'm not making this up. I was working all day!" he insisted. "You have to believe me. I had promised you I wouldn't cheat on you again."
"I don't believe you," she said, looking away from him. "It's happened before…and—" she paused. "Nothing guarantees it won't happen again, Peter. But don't I have a right to know the truth? Are you having an affair with a coworker? Be honest. Did you meet anyone outside of work?"
"There is no woman in my life other than you, honey," he assured her, taking her hands in his as he walked closer to her. "Trust me!"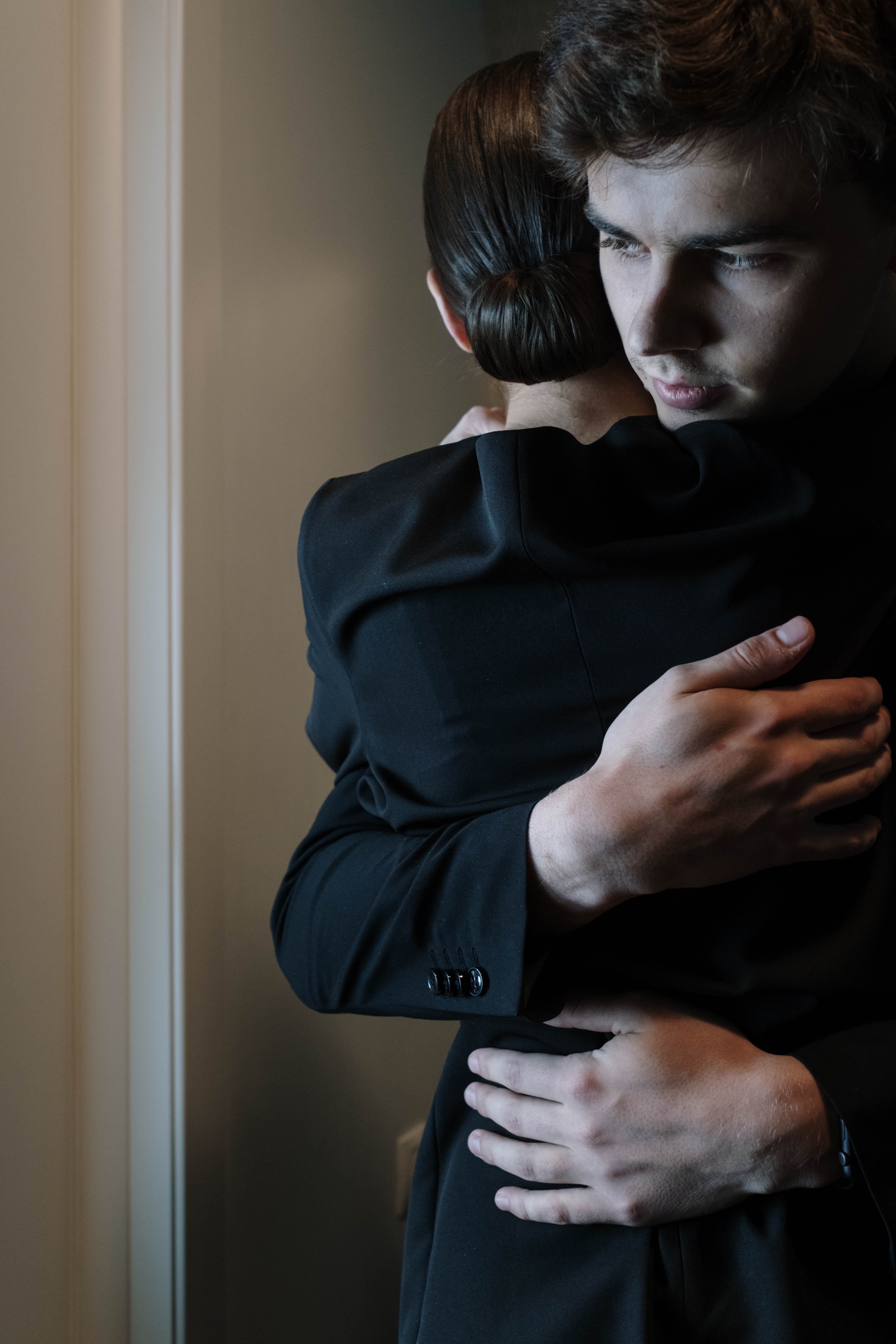 For illustration purposes only. | Source: Pexels
"Can you really blame me for not trusting you?" She looked up, tears welling up in her eyes. "Peter, my heart tells me something's going on. You come home late every evening, and sometimes you don't answer your phone for hours…I'm not sure…All of this simply makes me feel like I'm being fooled again."
"Hey, hey, I'm not cheating on you, OK?" He cupped her face and looked her in the eye. "If you want, you can look through the CCTV at work. Amanda, I was in my office all day. And when I got off work, I just made one stop. Home. Returned to my wife. C'mon. I love you."
Amanda covered her face behind her palms. She didn't totally accept Peter's story, but after he told her that she could check the cameras, she felt more at ease.
Several days passed. Things were better now; Peter was often home on time, and Amanda was quite at ease, thinking Peter had been telling her the truth and that he wasn't cheating on her.
Peter and Amanda were watching a baseball game one night after dinner, her head resting on his shoulder. Suddenly, Peter's phone vibrated, distracting him. He picked up the phone and clicked on the new message in the notification bar. A private number had texted him.
"Come outside! Don't tell your wife anything!"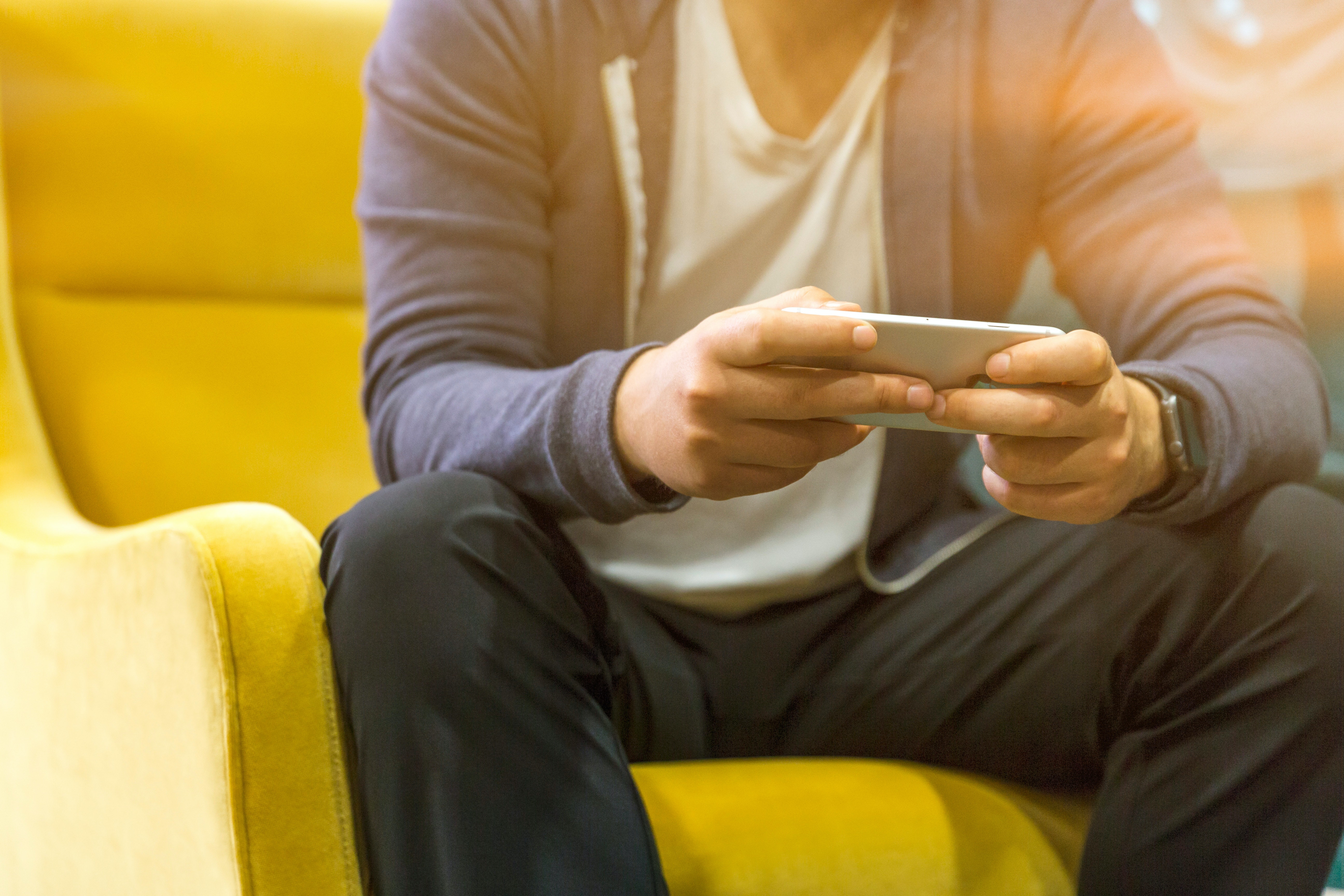 For illustration purposes only. | Source: Pexels
Peter frowned. Who was this unknown number texting him? He almost sprang to his feet, but he realized Amanda was right next to him. He couldn't go out when she was…He checked on her. She was in a deep sleep. The TV blared in front of her, but she was dozing off like a bear.
Peter delicately balanced her head on the backrest of the couch. Then he went outside, locking the door behind him. A group of burly men stood in his driveway.
"Excuse me? Who are you guys?" Peter inquired as he ran down the steps to his front porch. "What are you doing on my property? And the text…How did you get my phone number?"
"You gave my wife a lift a few days ago, so don't act like you don't know what's going on here," a man said as he stepped forward and scanned Peter from head to toe.
"They are her brothers," he jerked his thumb over his shoulder to point at the guys behind him. "We've come here to settle scores!"
For illustration purposes only. | Source: Pexels
"I'm sorry, but I don't know—Wait, Eliza?" Peter gasped. "You are Eliza's husband?"
The man patted Peter's shoulder. "I'm delighted you remember things, Peter. Otherwise, we'd have to resort to extreme measures to extract the truth out of you," he snarled. "Did something else happen on that day?"
A chill ran down Peter's spine. "Something else? I…I don't know what you mean," he stuttered. "I just dropped her home!"
"Look at you trying to come up with a story," the man scoffed. "I've got a better one. Take a look!" Peter's gut twisted with a strange anxiety as the man showed him his phone screen. There was a snap of Peter and Eliza making out in the car only a few days ago. He scrolled and showed Peter several pictures.
"But…it—it's not exactly like you think! She made the first move!" Peter said in his defense.
The man stepped closer to Peter and looked him in the eye. "You don't need to tell me what kind of woman my wife is, Peter," he warned him. "I've come to see if you're the type of husband who values his marriage.
"$200,000, and this and the other pictures stay with us, or your wife finds out how 'faithful' her husband has been. Do you think you'll be able to save your marriage?"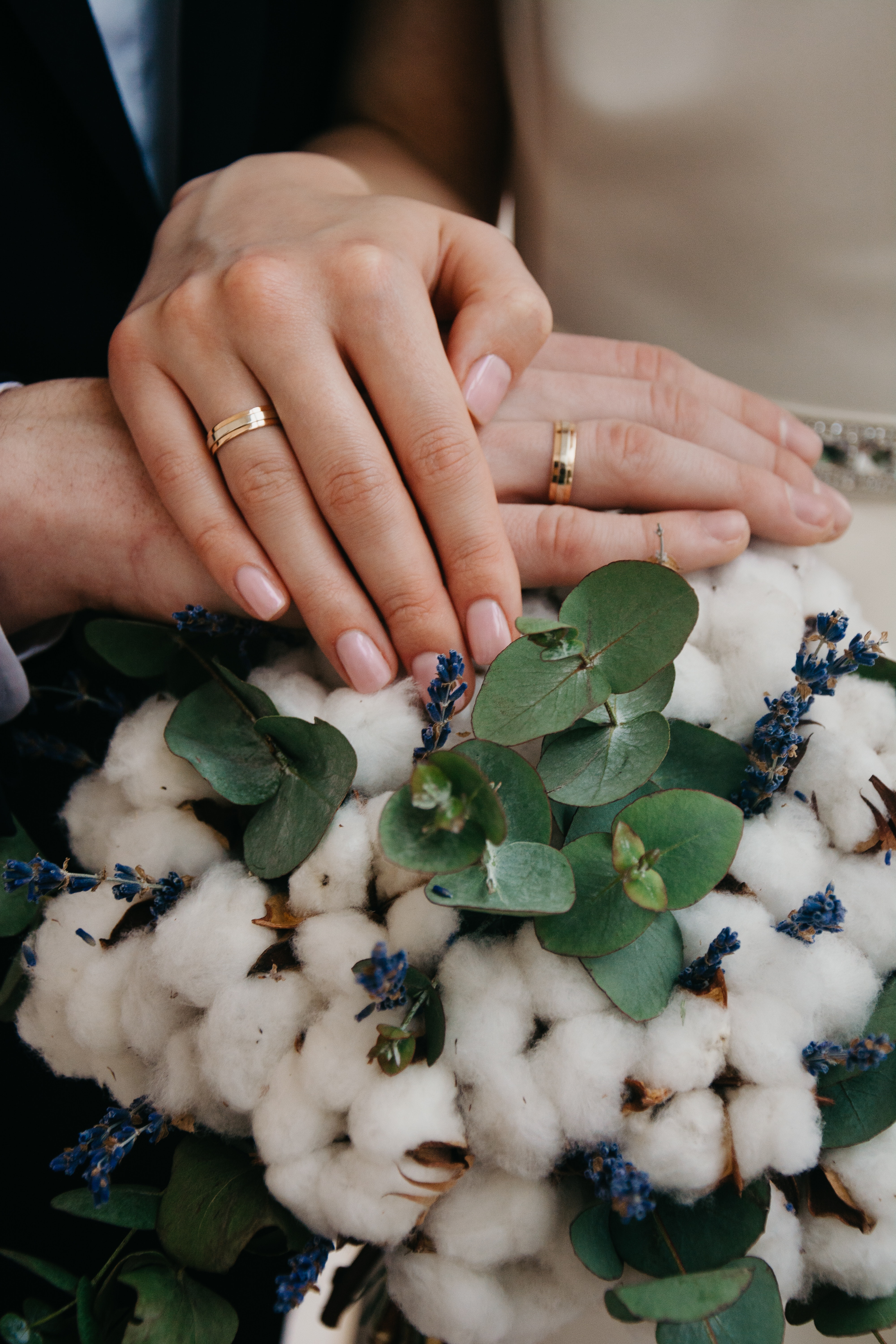 For illustration purposes only. | Source: Pexels
Fear gripped Peter. He already knew how difficult it had been to get Amanda to believe his jacket story. But this was a whole new mess. If he told Amanda that he eventually pushed Eliza away, she would never believe him. The pictures only showed them kissing.
How was he going to clean this mess up? Peter knew he had no choice but to give in to the demands.
"Fine," he sighed defeatedly. "I…I'll get the cash. But I'll need some time."
"A week," said the man. "You only have a week! If you can't get the money, be ready to face the consequences of your actions!"
The men left his driveway, leaving Peter devastated. He didn't have the kind of money the men had demanded.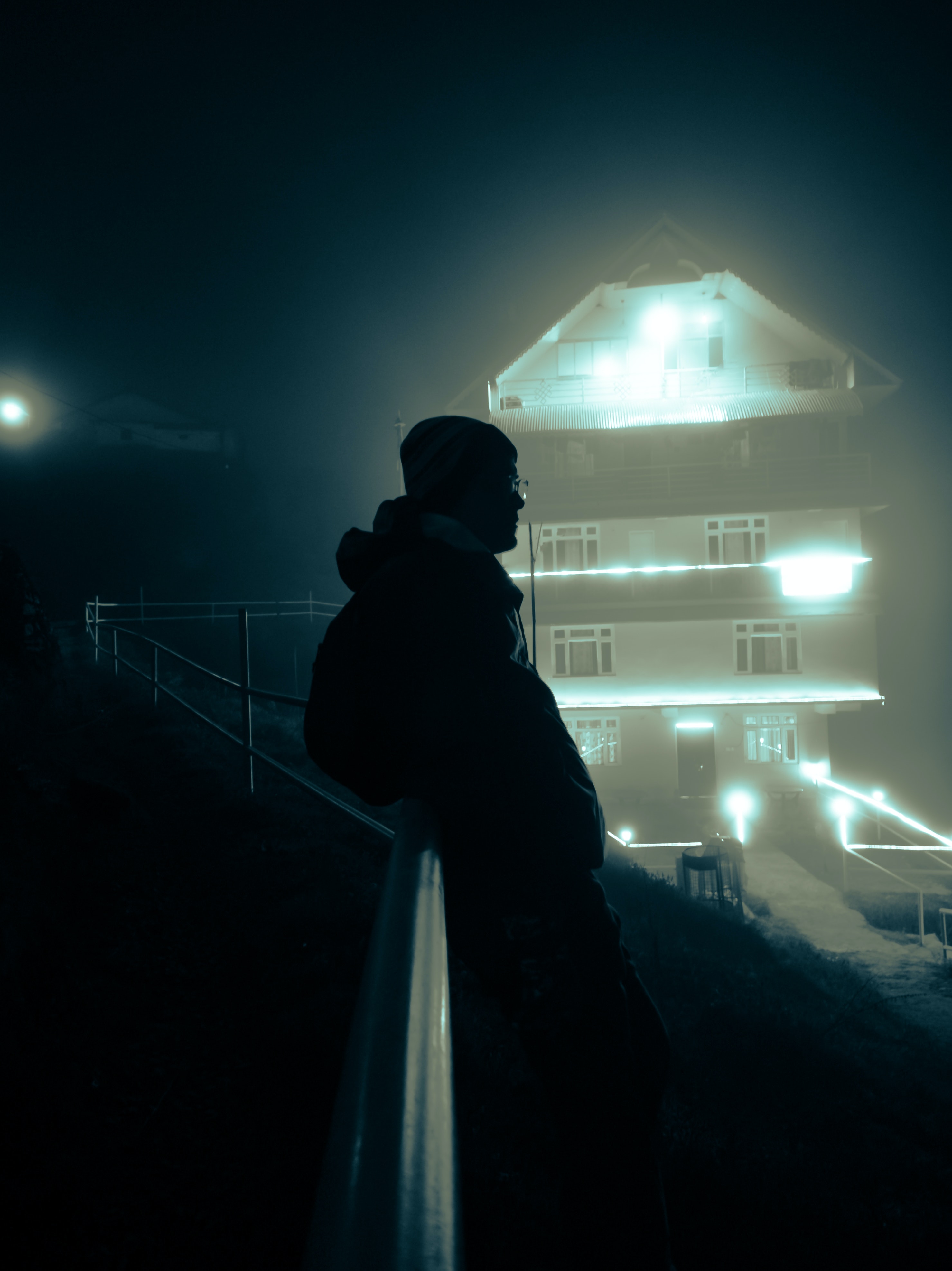 For illustration purposes only. | Source: Pexels
As Peter went inside and locked the front door, he saw Amanda was still asleep. He looked at her face and promised himself that he wouldn't break her heart again. He had hurt her enough in the past.
Peter went to his study and sat alone, contemplating his next move. He and Amanda had just paid off their house mortgage, so their savings were gone. Peter didn't have any friends who could lend him such a hefty sum. And he couldn't go to the bank for a loan because Amanda would find out. Peter realized there was just one option left.
He stopped by the company's chief accountant's office the next morning. He knocked, even though the door was already open. "Do I have your permission to enter, Will?"
Will raised his head and smiled. "Oh, Peter, get in. What brings you here? Messed-up deal? Misplaced money?" he asked, typing on his computer.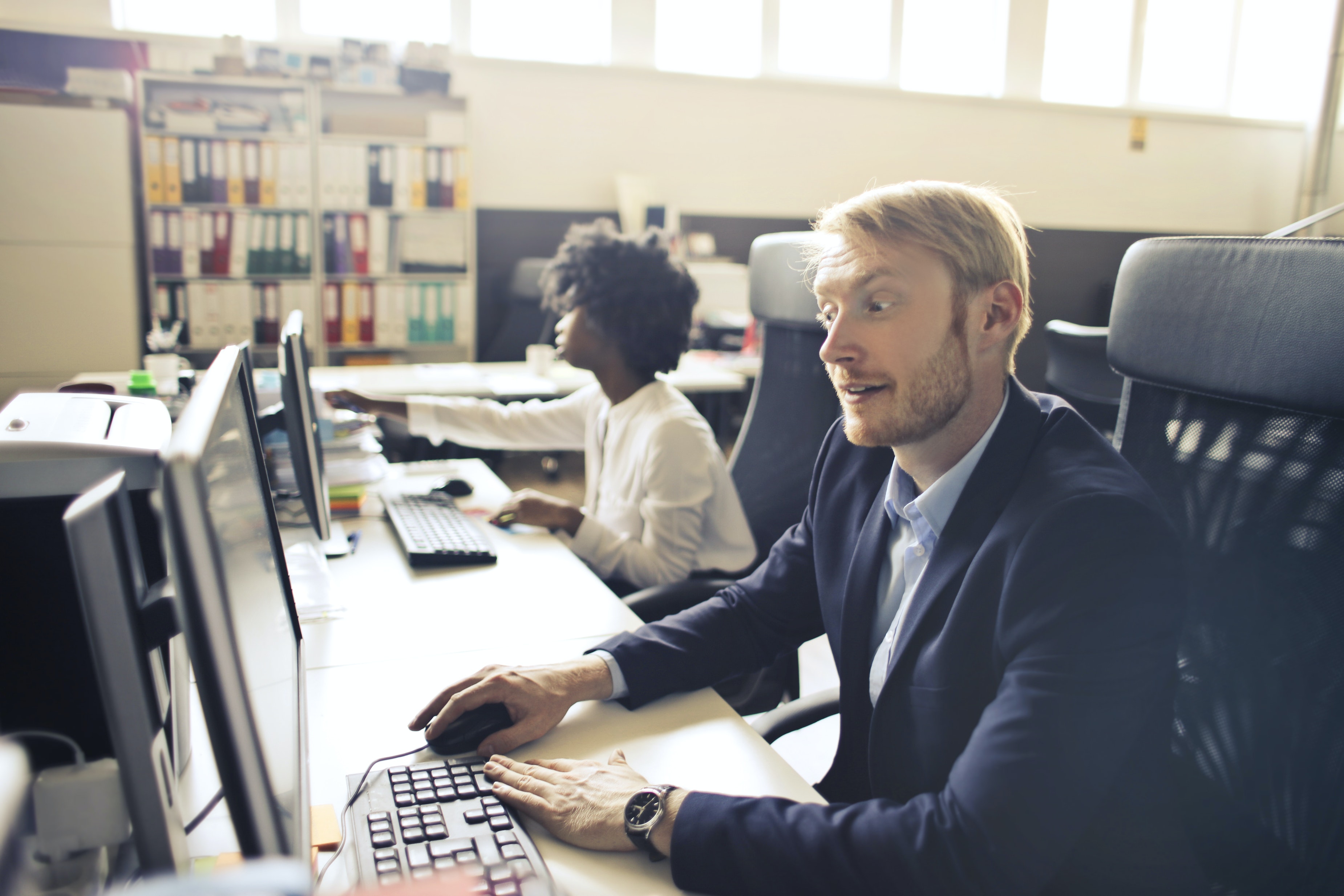 For illustration purposes only. | Source: Pexels
"I do need some help, but this time, it's a little different, man," Peter said as he took a seat across from Will.
Peter and Will were good friends and colleagues, so Peter planned to leverage his connection to swindle the company's money.
"Please help me withdraw funds from the company's account. $220,000. You can keep the $20,000, and no one will know," Peter said.
"What?" Will looked up in shock. "Do I have to remind you that it's a crime?"
"Come on, man…you know I wouldn't just do something like this unless there was another way out. Just this one time, please," Peter whispered as he leaned against the table. "I genuinely need it. I'll return the money as soon as possible."
"Peter, I wouldn't advise that," Will warned him. "If someone gets to know, it'll blow up, and both you and I will be in hot water. Nah, man. I don't think I'll do that."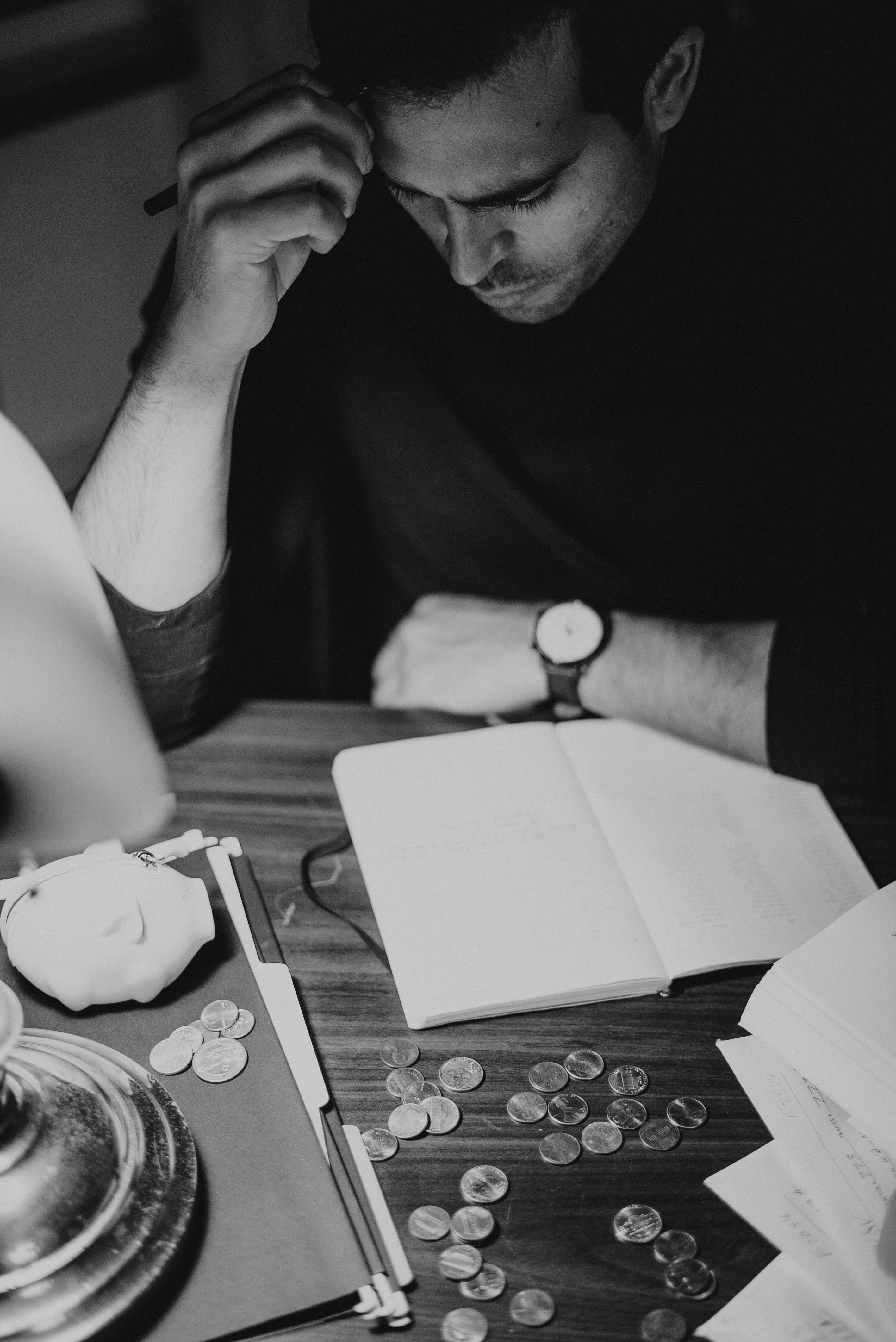 For illustration purposes only. | Source: Pexels
But Peter refused to give up. He desperately needed the money to save his marriage, so he tried everything he could to persuade Will.
What Peter didn't realize was Eliza was standing outside, eavesdropping on his entire conversation with Will. She knew all about his plan and what he was going to do.
Peter promised Will that he would cover the extra $20,000 from his pocket, and Will wouldn't need to worry about the money. Finally, after much persuasion, Will relented.
"Alright," he said, writing Peter a check. "I'm gonna get you the money, but man, don't you dare rat me out later!"
"Relax, man. Stays between us," Peter assured Will to keep it between themselves and drove to the bank to cash the check.
Later that afternoon, he dropped a text to Eliza's husband, Arnold: "I have the money. Meeting place: Mayes Cafe. 7 p.m."
Moments later, his phone pinged with a reply: "Done."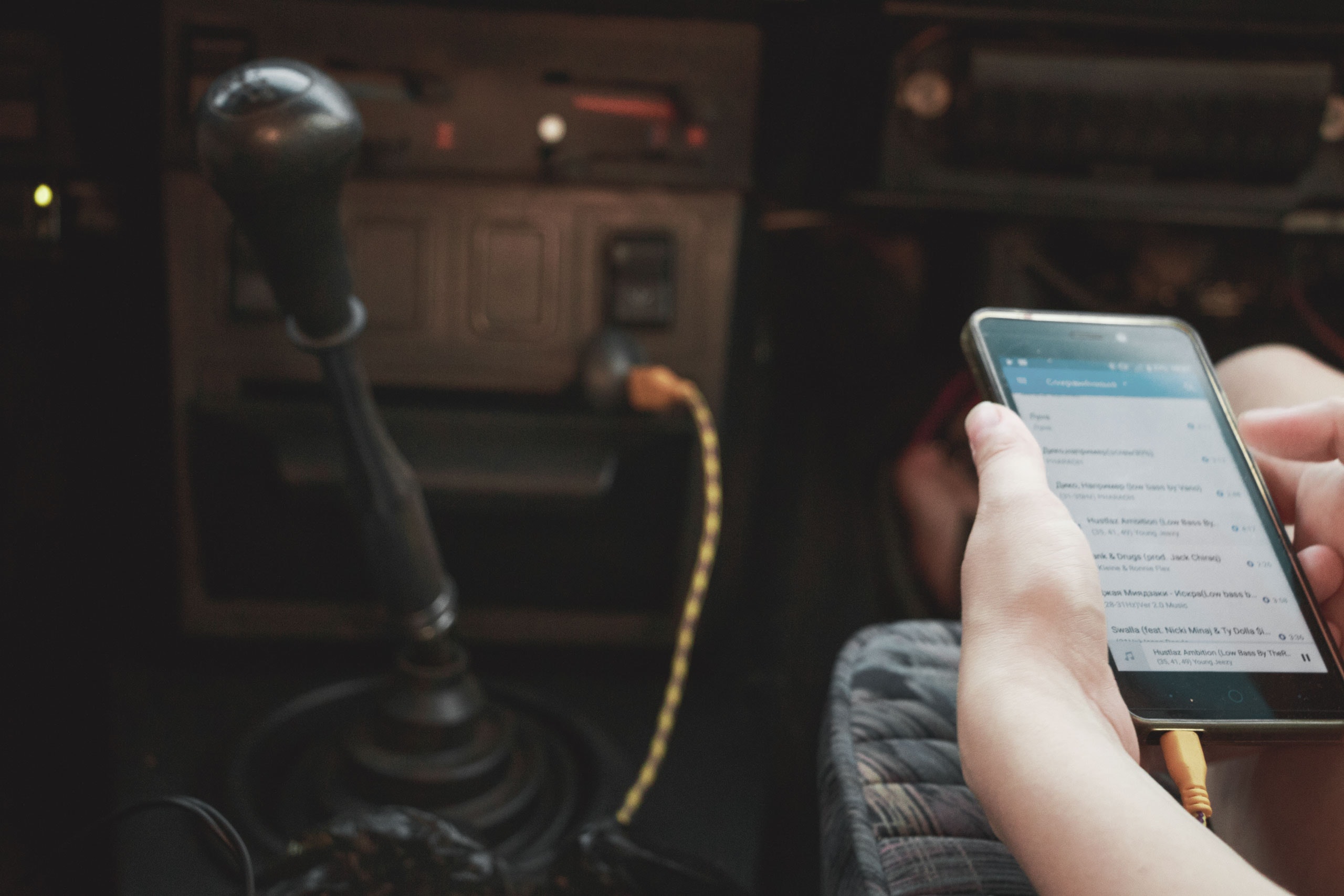 For illustration purposes only. | Source: Pexels
Peter drove to the cafe that evening and pulled over across the street. As he marched inside, he scanned the eatery for Eliza's husband and spotted him at the window table. Peter bowed his head and slid onto the seat across from him, his duffel bag with the cash beside him.
"I have the money," he said, looking around to ensure nobody was watching them. "But I need you to delete the pictures in front of me before I hand over the cash!"
Arnold scoffed. "Do you think I'm a moron? I know how you defrauded your company to get the money!"
Peter's face twisted with shock. "How do you know that?" he hissed. "Look, you're getting the money, so get rid of the photos! What difference would it make if I took it out of the company account?"
"Oh, but it does make a big difference, Peter," Arnold said and leaned in his chair. "This is all such a mess. I don't know what you want more, Peter: Your wife or to rot behind bars. Look, we have to fix this," he said, clasping his hands on the table.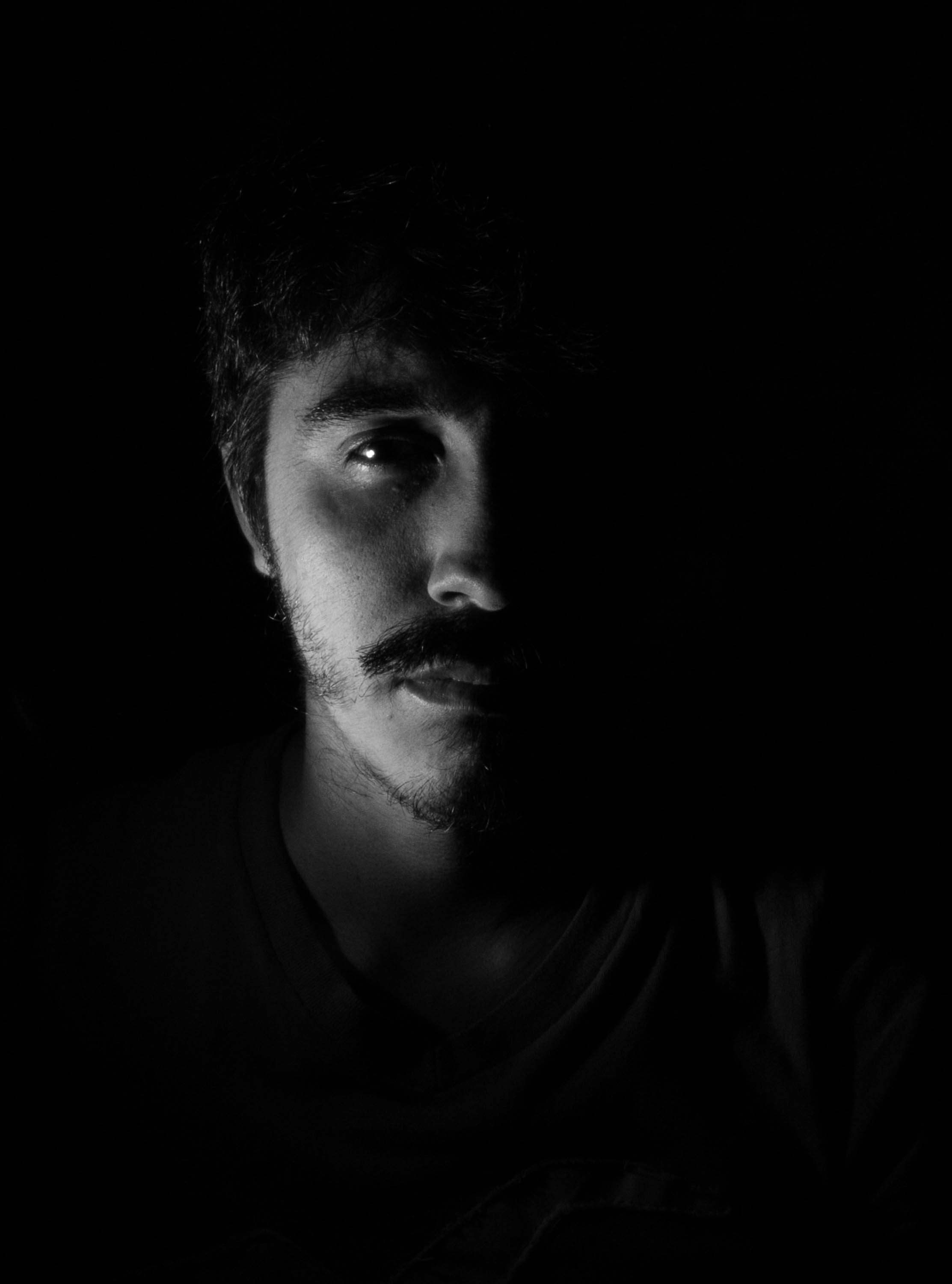 For illustration purposes only. | Source: Pexels
"Fix this? There's nothing to fix!" Peter scowled. "Take the cash, and delete those photos!"
"You could still go to jail," Arnold said calmly. "You duped your company and withdrew the money…What if I ratted you out? So here's the deal: I need you to help me and my boys rob your father-in-law's house. The old man founded your company, and I'm sure he'll have some good money at home, won't he?"
"What?" Peter was taken aback. "Hey, don't involve my family in this! He's got to do nothing with all of it!"
"It's your call. I was just providing you a way out…If I report you, you'll lose your wife regardless, Peter…Consider your options carefully. You assist me, and you reclaim your life. You withdraw…and you might lose it all!"
Peter wanted to cuss the man seated in front of him. What a mess! He couldn't lose Amanda, not after he had already committed a crime and dirtied his hand by laundering money from his father-in-law's company.
Peter knew he was trapped. He didn't have a way out of this situation. If he wanted to save himself from prison and his marriage, he had to agree to Arnold's demands.
He let out a sigh. "Alright. I'll give you the code to turn off the home's alarm system, and I'll make sure no one is home when you and your men arrive."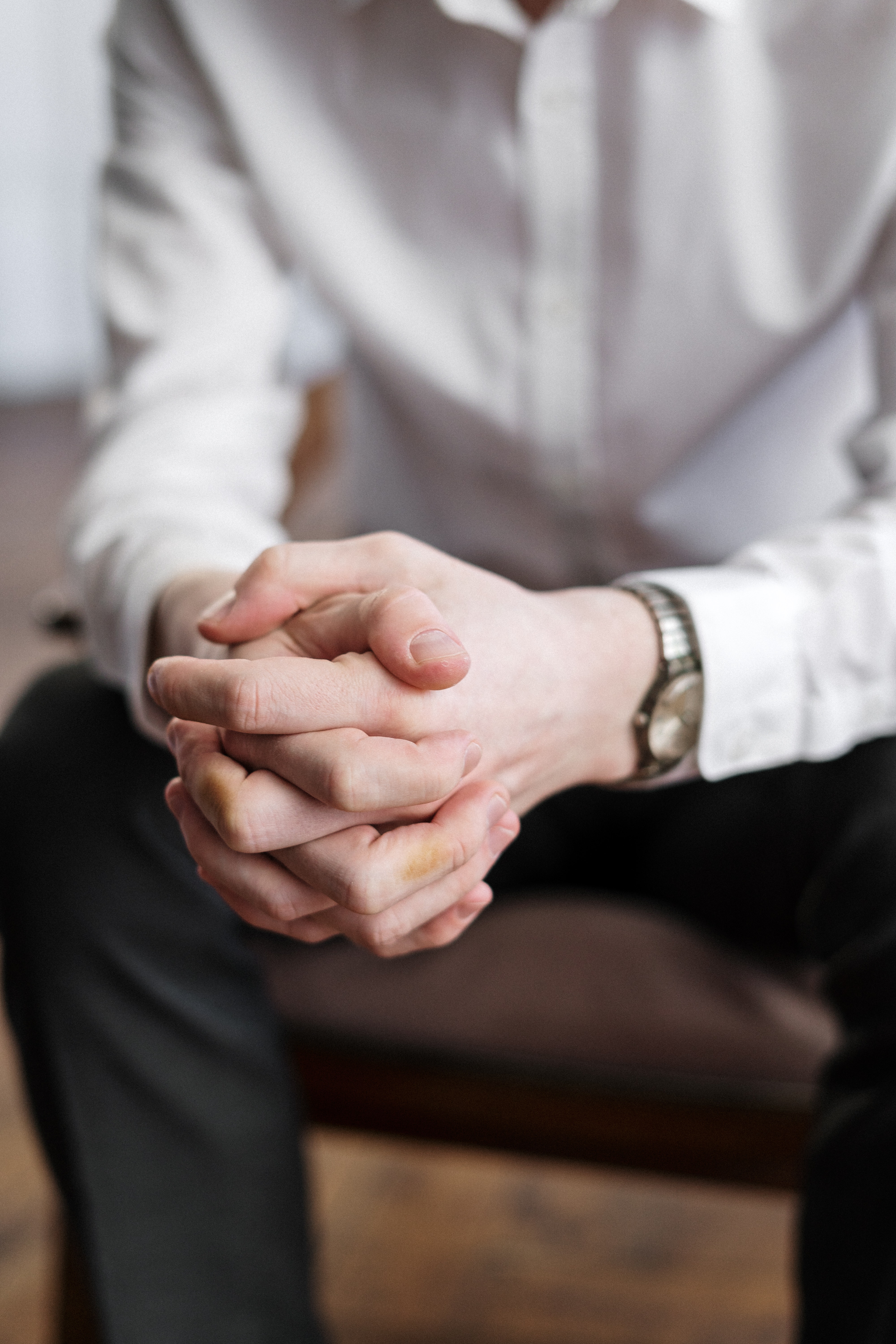 For illustration purposes only. | Source: Pexels
"Of course," Arnold replied. "But you'll come with us, you idiot. We wouldn't mind an extra hand, and who do you think is gonna tell us where all the treasures are hidden?"
Peter drove home with yet another issue to deal with. He needed to find a means to keep his father-in-law out of the house, but he had no idea how. As he pulled into the driveway, Peter sighed heavily before marching to the front door and ringing the doorbell.
"What's wrong, Peter?" Amanda noticed he looked dejected. "Are you alright?"
He loosened his tie and slumped on the couch. "Just the work. Nothing else," he lied.
"You work so hard," Amanda sat beside him and wrapped him in a hug. "By the way, I wanted to discuss something…You know what's coming up, right?"
"Can we put a pin on that, honey? I'm really tired," he said. "I think I'll just go to bed." He began leaving, but Amanda stopped him.
"Peter, please. It's Dad's birthday. In two weeks," she reminded him. "I know your work is important but not more important than family. And I really want you to be there. That's why I'm reminding you ahead of time. Dad would be really happy if you made it."
"Wait a minute, what? Your Dad's birthday?" A cunning idea flashed across Peter's mind. This was the perfect opportunity to make sure his father-in-law's house was empty at the time of the robbery. He suddenly forgot how exhausted he was.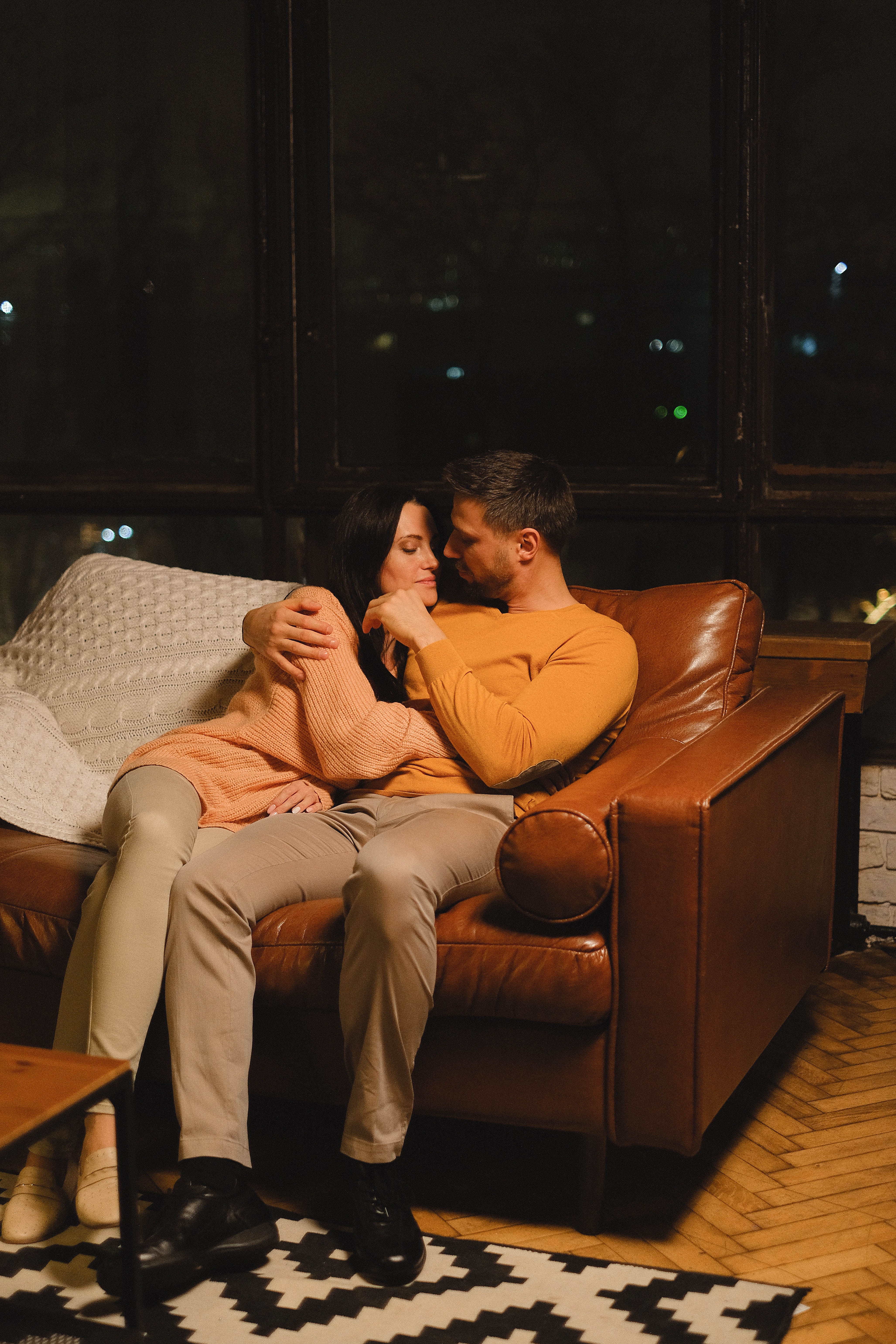 For illustration purposes only. | Source: Pexels
"You know what, honey," Peter said. "You are right. Family is the most important thing…I was thinking, why not surprise Dad with a trip to Miami? Do you think he'll like it?"
"I think he'll love it, Peter!" Amanda smiled. "Look at you! Coming up with the best surprises! That's very sweet of you."
"All right, then. Your parents are going to Miami for three days! I'm sorry for ignoring you all this time, honey…But you know how I'm stuck with work, don't you? And I don't want you to be bored at home all day, so why don't you join your Mom and Dad…I hate to say this, but I'll be stuck with the project I'm working on. At the very least, you could join them. What do you think?"
"No way, Peter, you can't do that!" Amanda frowned. "I don't want to go without you! And what's the point…You won't be there, and he'll notice you're missing."
"Oh, come on. You already know how much Dad adores and misses you. I'm sure he'll forgive me if I miss one birthday. He's a businessman. He understands the importance of my job. I'll get the tickets done today…How about you surprise him? I bet he'll love it."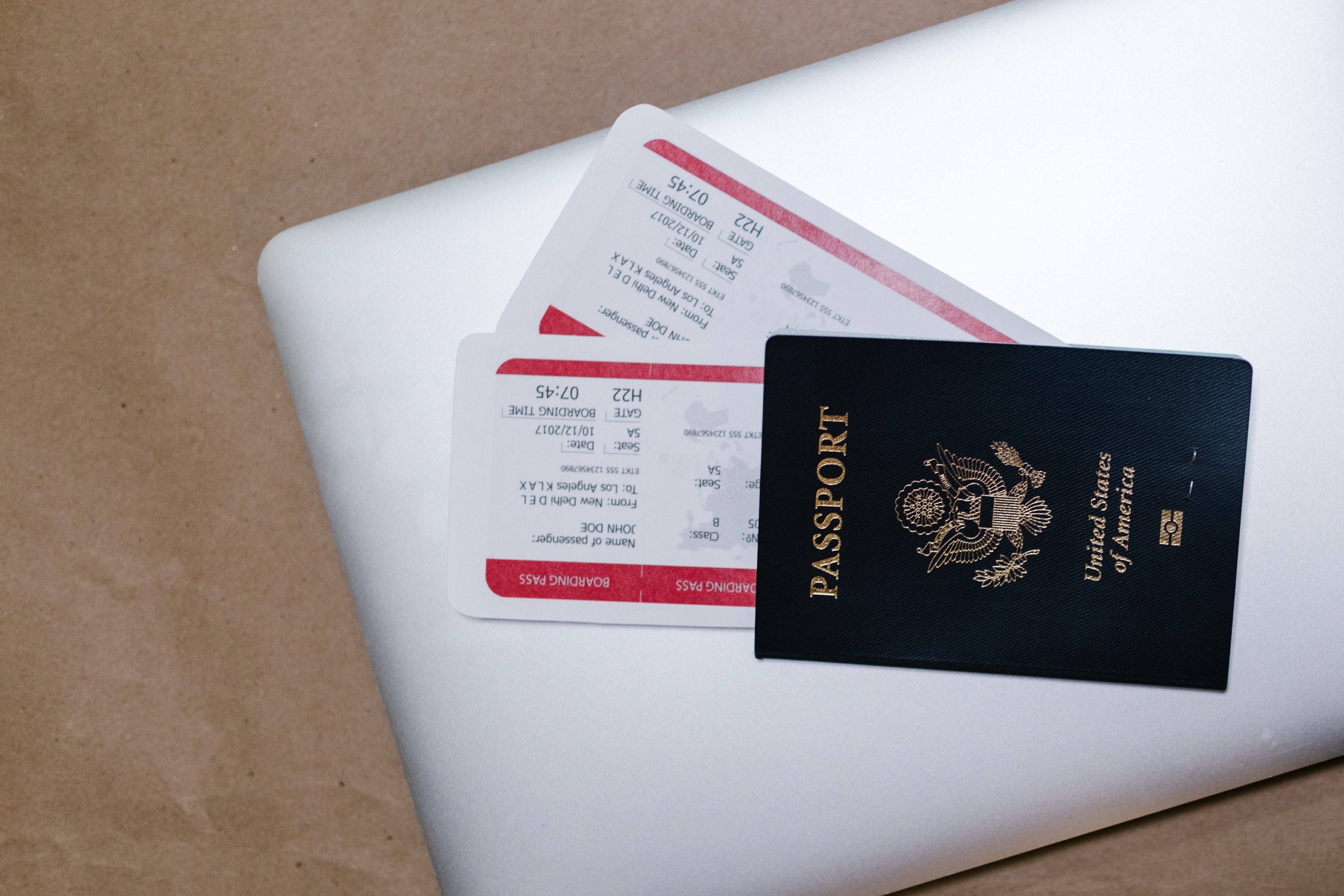 For illustration purposes only. | Source: Pexels
"Peter, I can't believe you're doing this. I thought you just agreed that family was more important," Amanda scowled.
"Of course it is, honey. But this is only about this one project. When he returns, we can have another celebration," Peter told her calmly. Finally, Amanda agreed, and he was relieved. But deep down, Peter was deeply ashamed of what he was doing. He just consoled himself by saying it would all be worth it in the end.
That night, Peter made advanced reservations for the Miami vacation. He took care of the flight and hotel bookings. All he had to do now was wait for his in-laws and his wife to fly out of town, and then, he would be free of Arnold's threats.
Two weeks later, Peter was at the airport, dropping off Amanda and her parents. He was extremely nervous because that night, he was going to help Arnold rob his father-in-law's house.
"What's wrong, honey?" Amanda asked, noticing he seemed quite upset. "Are you alright? You look tense."
"Oh no, it… It's nothing," He wrapped her in a side hug. "Just going to miss you. Have a fun trip."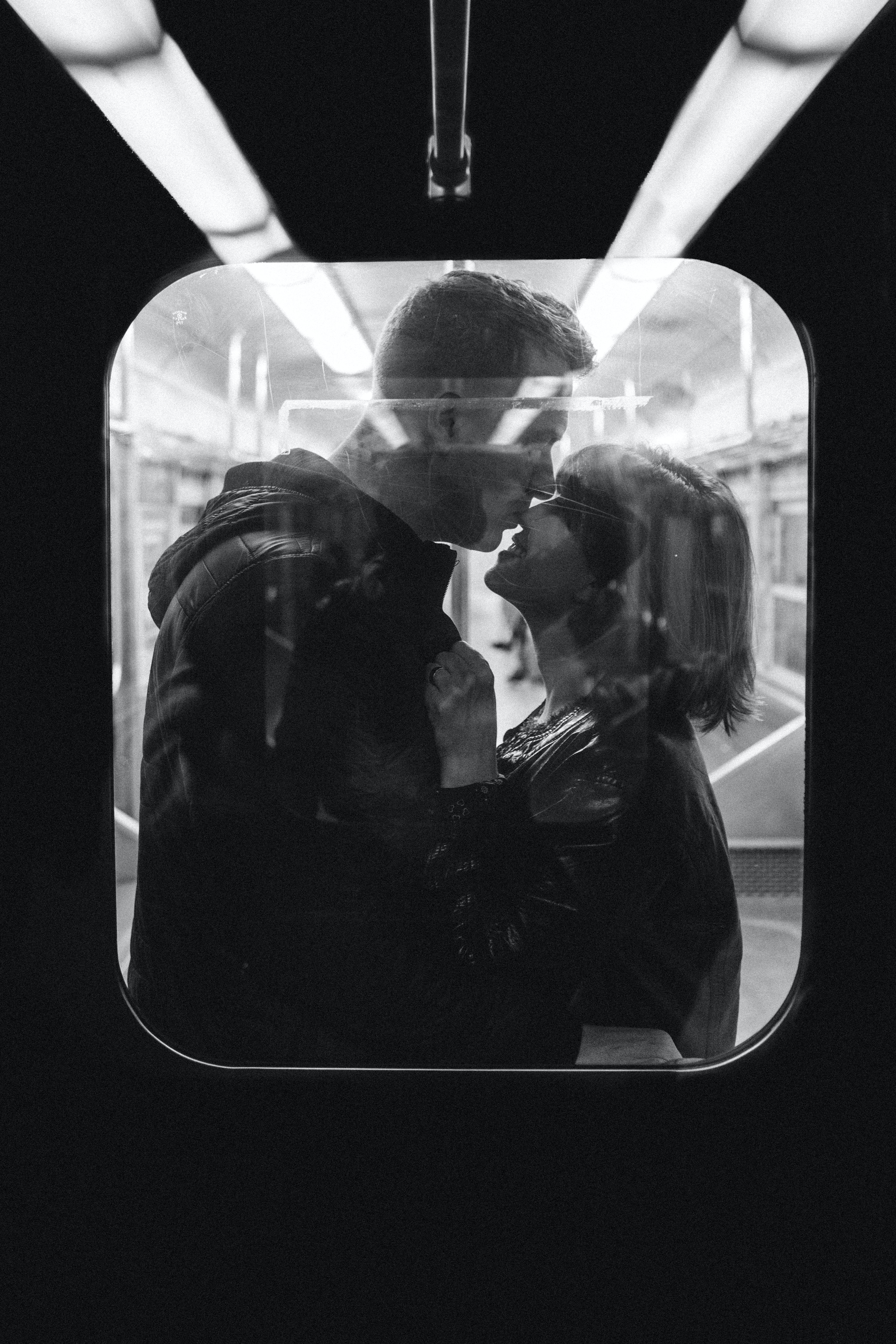 For illustration purposes only. | Source: Pexels
"I could stay back," she joked, and Peter felt like his lungs would collapse.
"What? Don't be silly. You don't have to!"
"Relax, Peter!" she giggled, seeing his frightened expression. "You're too eager to send me away!"
"Oh no, babe…I…I just want you to have a good time."
"I will. And I'll be back soon," she smiled.
Soon, Amanda and her parents disappeared through the airport crowd. Peter waited for a while and saw them heading to the check-in. He turned around and left. As he got to his car, Peter dropped Arnold a text: "The coast is clear. I'll meet you at the same cafe so we can discuss the details."
Peter drove away, relieved he would sort things out before Amanda and her parents returned. Little did he know that Amanda never checked in for the flight. Her instincts told her something was off, so she followed her husband as he drove away.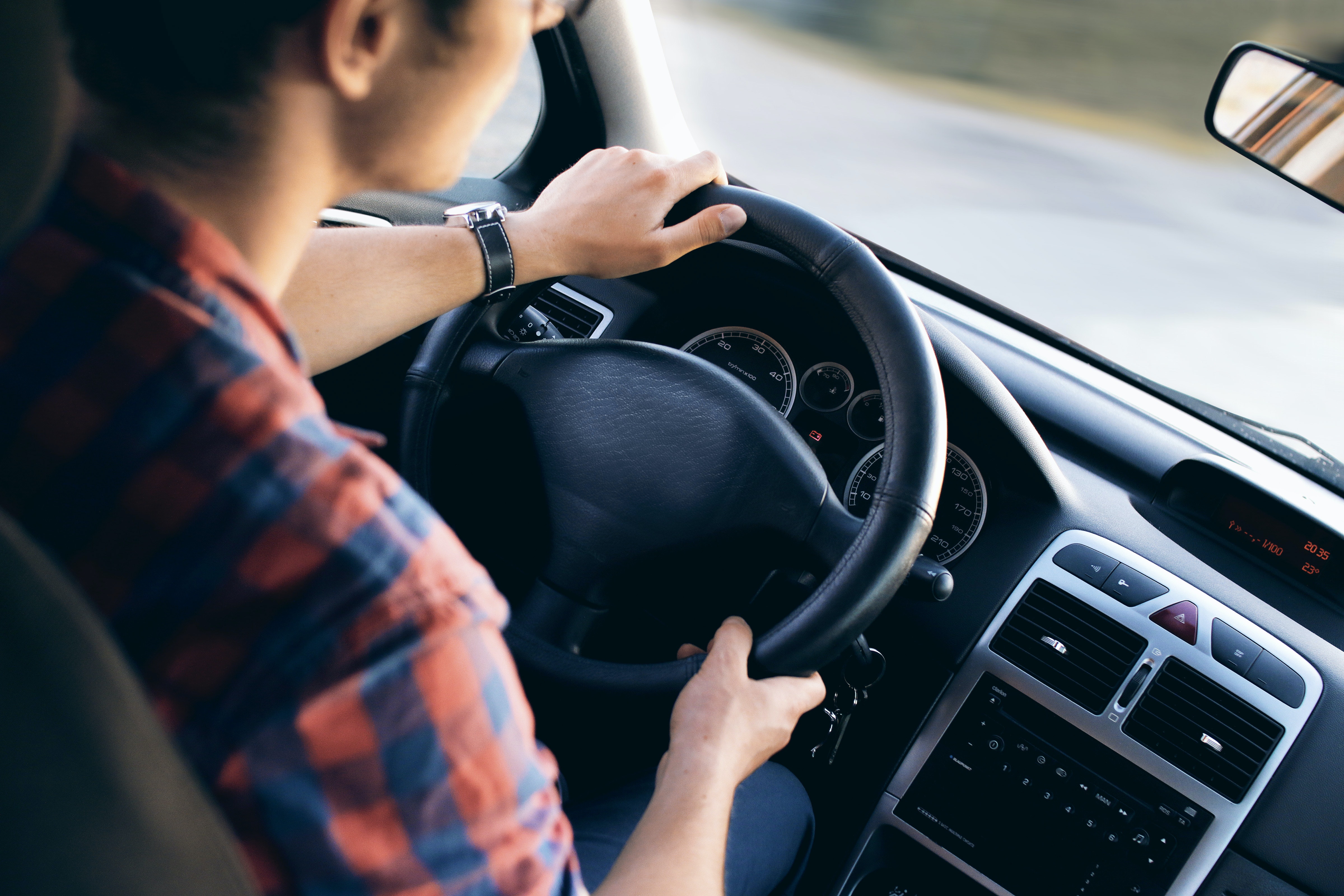 For illustration purposes only. | Source: Pexels
A van pulled onto the street across from Peter's father-in-law's house that night. First, Peter exited the vehicle, his face obscured by a mask. He unlocked the door with the spare key and turned off the house's security system. Then, he gave Arnold and his men the signal that the way was clear.
"Are there any cameras around here?" Arnold inquired.
"No, not on the inside. They're just in the front yard, but don't worry…they don't work," Peter explained.
"Good. The mask was choking me. Guys, please remove your masks."
Arnold and his guys took off their masks and followed Peter's directions to the gold and jewels in the house. They quickly got to their job, dumping everything valuable they found into their bags when they suddenly heard the front door open.
"Shh…Everyone be quiet!" Arnold drew his gun and motioned for everyone to be silent. He crept behind a door on the first floor, opposite the entrance door. Someone entered the house. They were ascending the stairwell. The footsteps grew closer and closer.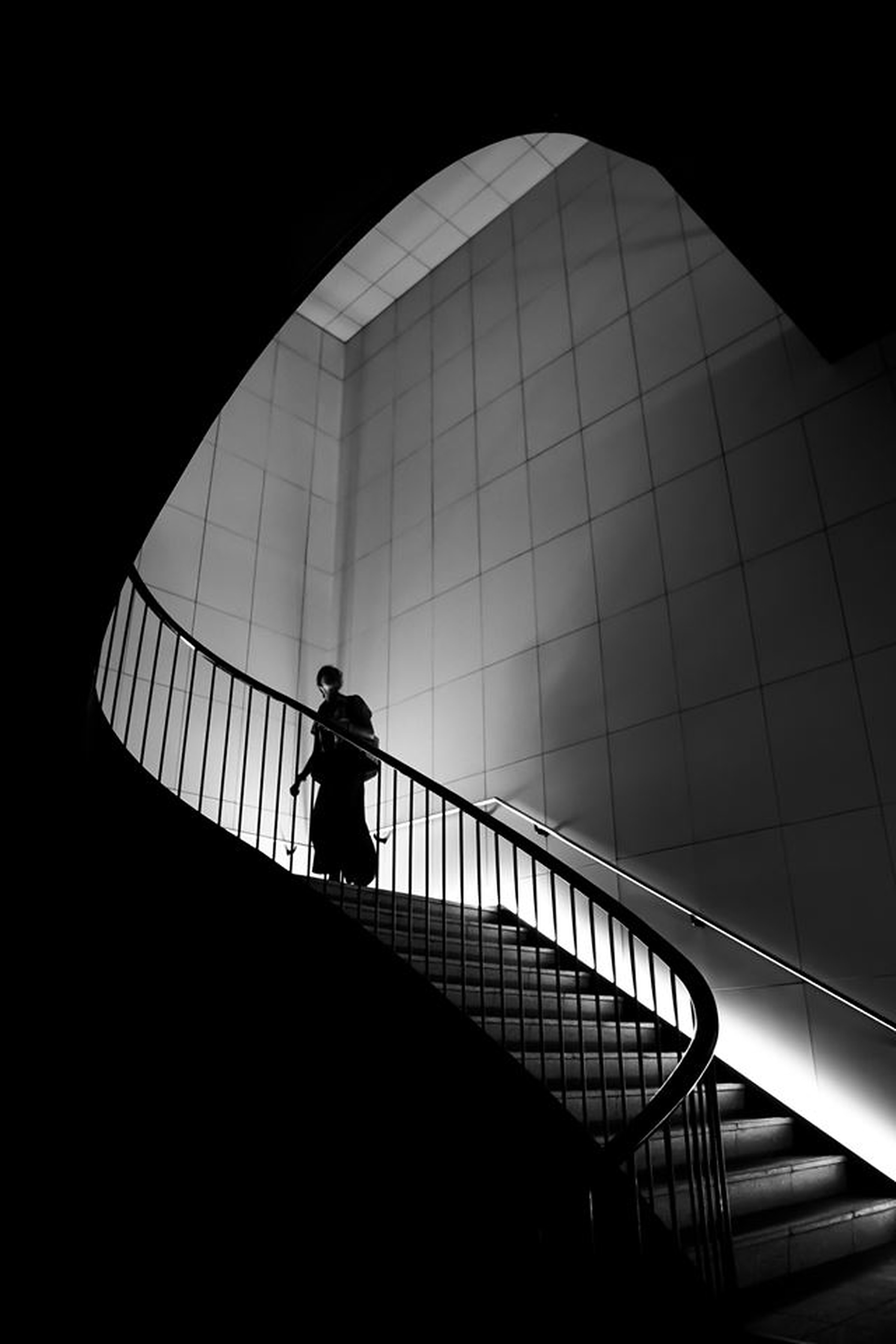 For illustration purposes only. | Source: Pexels
When Arnold heard footsteps on the stairs to the second floor, he jumped out from behind the door, his gun drawn.
"Stop! Or I'll fire this thing! Who are you?" he screamed. Arnold had thought it was a man, but he soon realized it was…a woman. She raised her hands and spun around. "No, don't kill me! Please!" she cried, and as her face became visible, Peter's eyes widened in horror. It was Amanda.
A strange fear gripped Peter. He didn't know what he was thinking, but he raced up to Arnold and knocked the gun out of his hands. "Put that thing away!" he screamed, but in the moment of tension, a gunshot rang out. Arnold accidentally pulled the trigger. Amanda plopped to the floor and passed out.
Except for Peter, all the robbers fled the house with the loot, terrified for their lives. Peter raced to Amanda and scooped her head in his lap.
"Hey, honey, wake up!" he said tremblingly. "You'll… you'll be fine, Amanda! I'm… I'm dialing 911!"
Tina was driving through town in heavy rain when she sheltered a lonely older woman crying on the roadside. The woman shared her son's story, revealing his heinous plans. But when Tina suggested they call the cops, the woman refused and simply vanished. The next day, Tina arrived at her boyfriend's dinner to meet his mom. She was shocked when the same older woman answered the door… Full story here.
Luke is fired from his delivery job after he goes against the café rules and delivers food to a disabled woman in a forest hut. When he comes to the café office to collect his severance check the next day, Luke is shocked to spot her picture on the desk and learn she is his boss's sister, who is considered missing… Full story here.
Twin brothers Alan and Patrick were adopted by a single mother of three as babies. But on their 18th birthday, their birth mother, Amanda, showed up and crashed their party, leaving everyone shocked… Full story here.
Tell us what you think about this story, and share it with your friends. It might inspire them and brighten their day.
This piece is inspired by stories from the everyday lives of our readers and written by a professional writer. Any resemblance to actual names or locations is purely coincidental. All images are for illustration purposes only. Share your story with us; maybe it will change someone's life. If you would like to share your story, please send it to info@amomama.com.
Read More: World News | Entertainment News | Celeb News
Anomama