Elizabeth Polanco De Los Santos is sentenced to a year in a Dubai prison for a crime she didn't commit.
An organization is trying to build awareness of her case and many others who've found themselves in similar situations.
A New York student's trip to Dubai ended in a scary and challenging outcome. Elizabeth Polanco De Los Santos, 21, was headed back to New York when the plane she and her friend took had a layover in Dubai instead of Paris.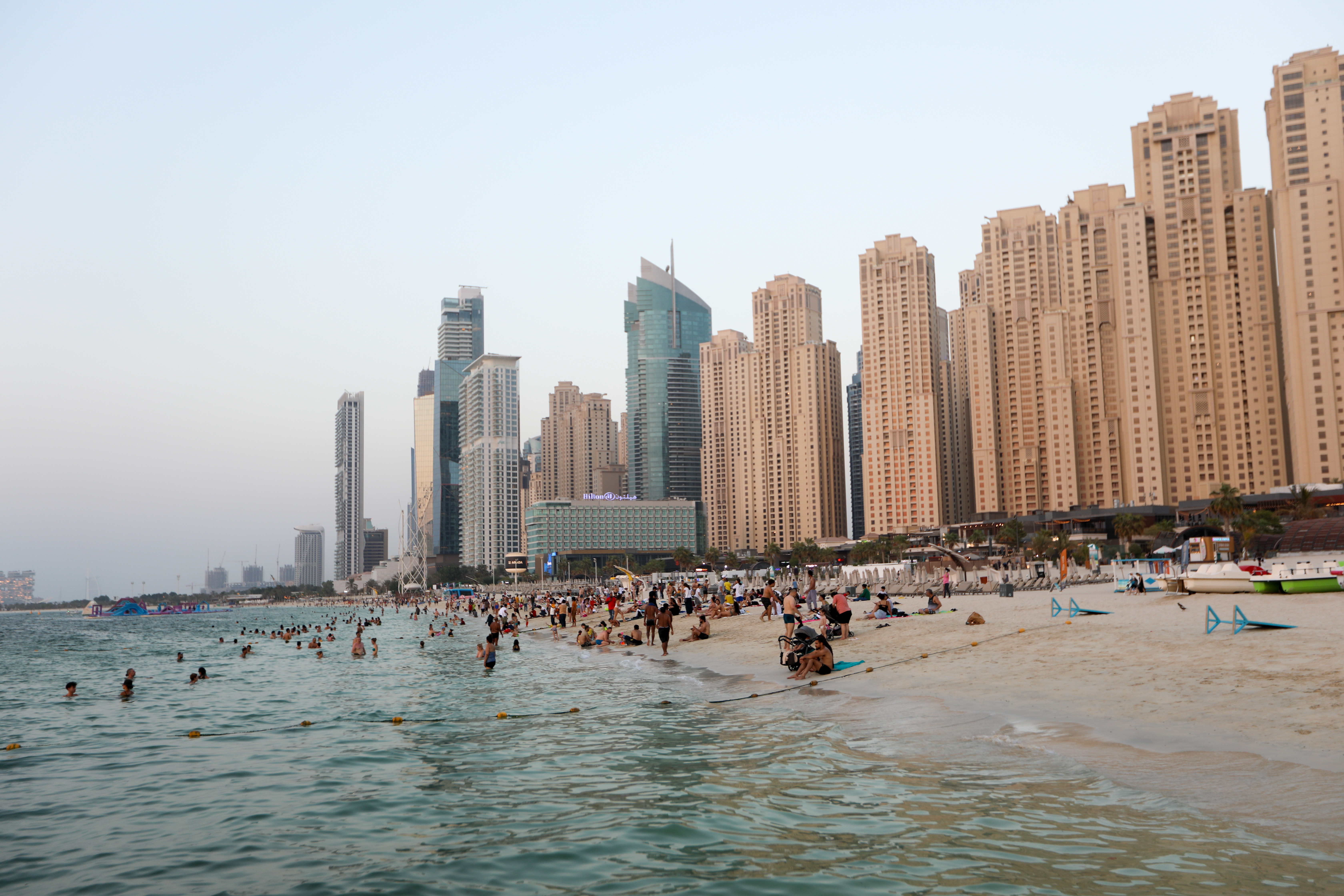 People at JBR Beach on the coast of the Persian Gulf in Dubai, United Arab Emirates on August 30, 2023 | Source: Getty Images
The transit period was only meant to be ten hours, and the pair thought it would be enough time to see the famous city, but everything turned into a long-running nightmare for her. Her ordeal left her with a criminal record and the horror of being sentenced to one year in prison!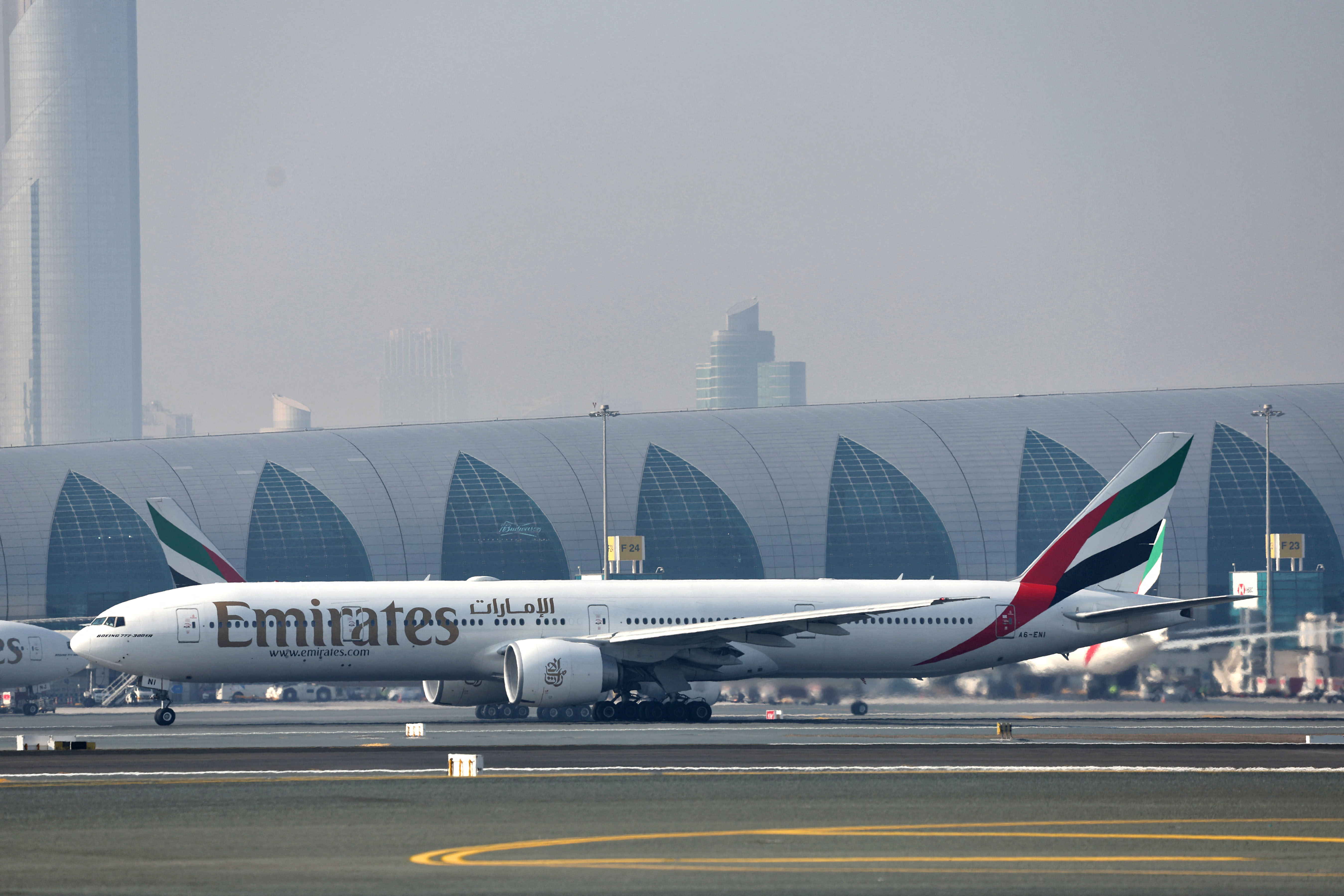 Planes on the tarmac of Dubai International Airport in Dubai, on January 30, 2023 | Source: Getty Images
The arrest was because she was allegedly responsible for "assaulting and insulting" an airport staff member in Dubai. De Los Santos initially lost her father and underwent surgery before choosing to accompany her friend to Istanbul because she needed time off, with the pals stating:
"We thought it would be a more modern and futuristic city, but we were completely wrong."
The super blue moon rising over the Burj Khalifa tower in Dubai, United Arab Emirates, on August 31, 2023 | Source: Getty Images
Due to her surgery, the student wore a medical waist trainer suit, but upon arrival in Dubai on July 14, 2023, a security officer told her they needed to remove it. Sadly, she couldn't remove and return the suit on her own.
The women who reportedly pretended to help allegedly swore at her, spoke Arabic, and hurt her wounds, all while laughing. The student asked the officials for help from another woman, and the case against her came about like this:
"I gently touched her arm to guide her out of the way, then desperately started crying to my friend for help."
De Los Santos signed the Arabic paperwork before being allowed to leave the airport. After a few hours, she returned to the airport to resume her flight to the US but was told a travel ban was placed against her.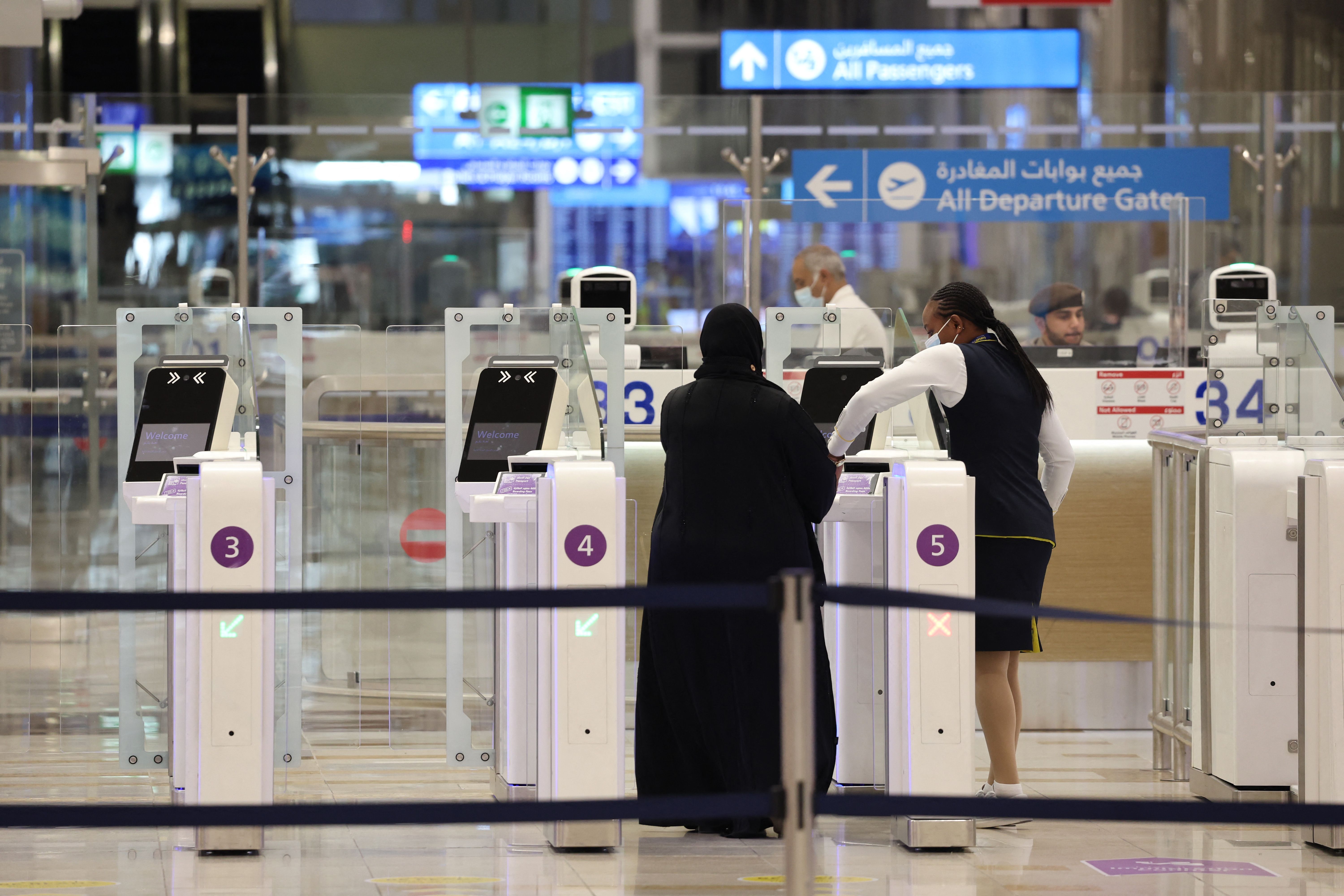 Terminal 3 at the Dubai International Airport, in the Gulf emirate of Dubai, on August 16, 2022 | Source: Getty Images
A report said the sentence given to De Los Santos, after she spent nearly three months stuck in Dubai, is wrong as the student suffered a false accusation. She experienced degradation, was humiliated, and hurt by the searches she had to face.
The organization's founder also noted how the American student could be forced to stay imprisoned for the process to complete…
The incident she faced hasn't found a conclusion yet and is ongoing, and one organization is helping build awareness about her case. The foundation's founder explained what had gone wrong to land the student in such dire circumstances.
How Did One Organization Plead Elizabeth's Case?
The founder of Detained in Dubai, Radha Stirling, said in a statement that De Los Santos' case has left them calling for increased travel warnings to American citizens. Stirling noted how the student has been in Dubai for endless months when she was supposed to be there for hours.
The Lehman College business arts student also reportedly spent and lost $50,000 for attorney fees and other expenses while trying to untangle herself from this mess. The costs became high for the student who works as an operations manager in retail because the country and its lawyers are expensive.
De Los Santos has missed out on her college studies as she faces a year in prison or could be detained until she can book another flight out of the country. Stirling's organization also noted social media influencer Tierra Allen's (Sassy Trucker) case and one of Peter Clark's – victims of the harsh system.
What worried the founder most is how easy it is to fall victim in the country, as an allegation can land a conviction with or without evidence. De Los Santos was even told to offer her accusers money for the case to be closed, with Stirling adding:
"Elizabeth is extremely worried that she will be detained in the notorious Al Awir prison and won't (as promised) be allowed to leave the country."
Beachgoers play volleyball, backdropped by residential and commercial properties in the Jumeirah Beach district of Dubai, United Arab Emirates, on August 25, 2023 | Source: Getty Images
The organization's founder also noted how the American student could be forced to stay in prison for the process to complete even if her deportation is cleared the next day. The matter now involves Ritchie Torres, the US Embassy, and De Los Santos's congressional representative.
However, Stirling wishes for more diplomatic efforts to free the student. De Los Santos wrapped up her case, mentioning how she and her friend had thought Dubai would be a "modern and futuristic city" but were "completely wrong."
Read More: World News | Entertainment News | Celeb News
Anomama