Sheryl Crow made a rare appearance with her sons during the Rock and Roll Hall of Fame induction ceremony. The induction ceremony celebrated Crow and her achievements.
Sheryl Crow is a Grammy Award-winning artist, but she is also a proud mother. She adopted sons Wyatt, 16, and Levi, 12, in 2007 and 2010 respectively.
There's nothing Crow can't do – she's sold millions of albums, won dozens of awards, and is currently raising her sons as a single parent. The most recent achievement she's received is being inducted into the Rock and Roll Hall of Fame.
The singer brought none other than Wyatt and Levi to the special event. Her children rarely make public appearances, so it was a sight to see.
The Crow family looked gorgeous in matching black ensembles. The singer donned a black cut-out dress, while her sons donned matching crisp white button-down tops and black suits.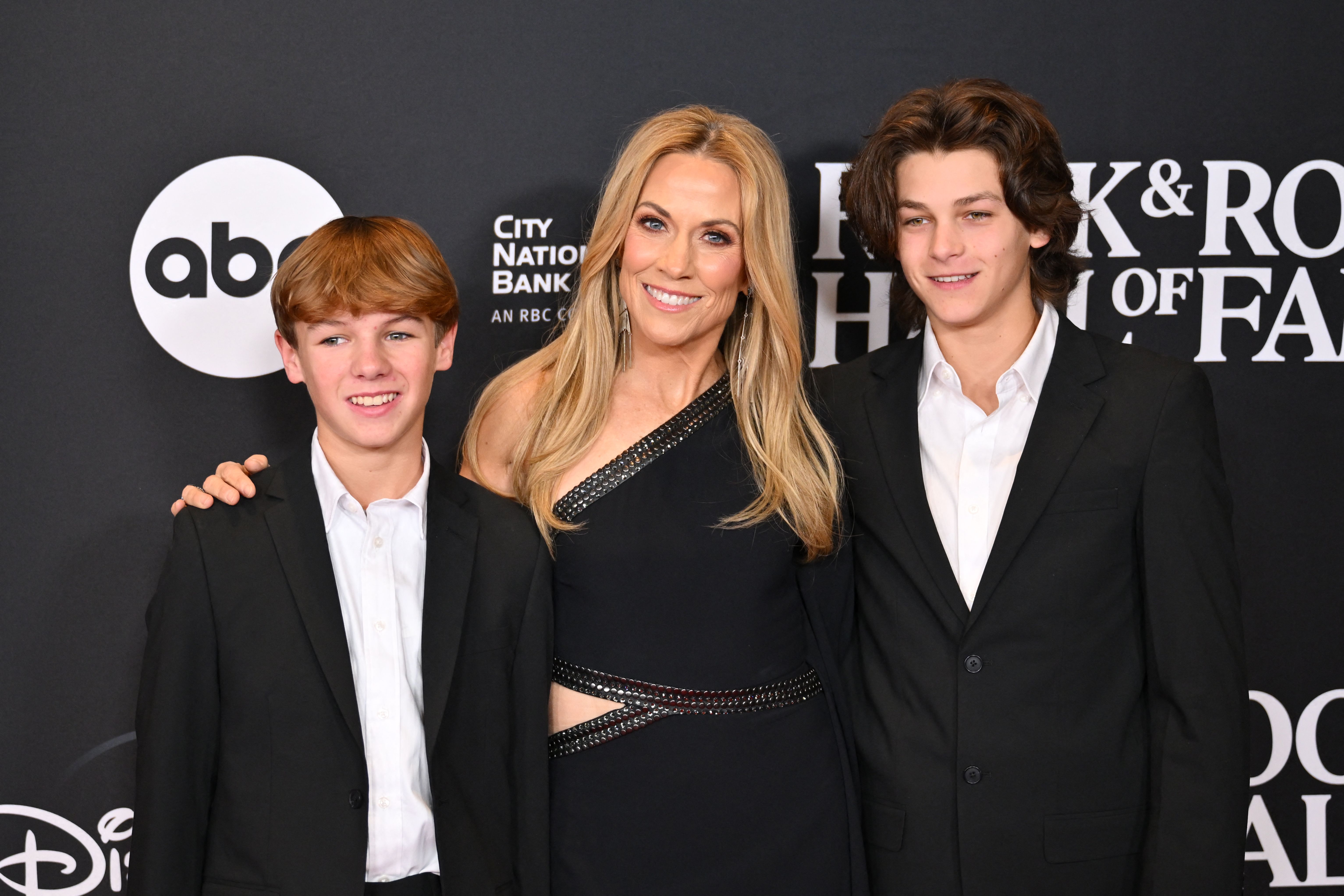 Sheryl Crow with her sons Wyatt and Levi at the 38th Annual Rock & Roll Hall of Fame Induction Ceremony at Barclays Center, Brooklyn, New York on November 3, 2023 | Source: Getty Images
The Crow boys were excited to attend the induction ceremony. However, they can't be bothered about their mother's fame. They'd prefer she was "just being mom" and not an international sensation.
By the time Crow welcomed her children, she'd done a lot of work. Knowing the responsibility of raising children, she was determined to continue working to provide them with comfortable lives.
For much of her children's early life, they traveled with her whenever she went on tour. She'd plan their itinerary ahead of time to make sure she snuck in some family time.
Ultimately, she chose not to wait for the right man to come around to start a family. Crow took matters into her own hands and decided to adopt Wyatt and Levi.
Then and now, Crow's priorities shifted from her career to her sons. She doesn't want to miss any of her sons' milestones, even if that means putting off work.
Read More: World News | Entertainment News | Celeb News
Anomama