Nearly thirty years ago, Travis Tritt married the love of his life when he and his wife, Theresa Nelson, said, "I do." The couple has since welcomed three children, who have made the singer a very proud father by continuing the family business.
Theresa Nelson and her husband, Travis Tritt, have celebrated over two decades of marriage, and the singer revealed that those years had been filled with the couple traveling the world together and other "wonderful experiences."
Travis Tritt and his wife are also proud parents to three kids, two of whose careers in the music industry as budding singers and songwriters have made her husband the proudest father in the world.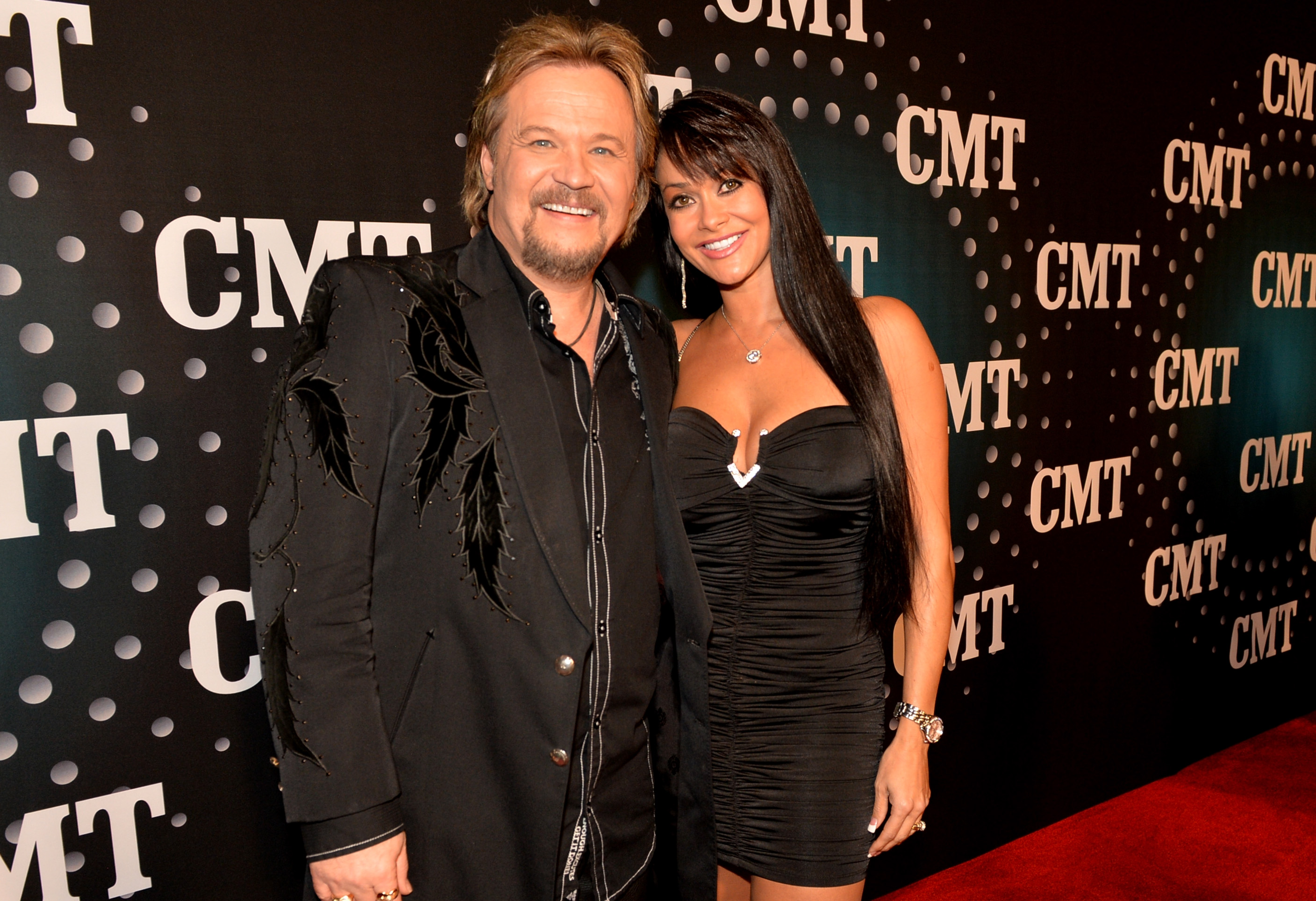 Travis Tritt and Theresa Nelson at the CMT Artists of The Year Awards on December 3, 2013, in Nashville, Tennessee. | Source: Getty Images
Theresa Nelson Is Active on Social Media
At the time of writing, Theresa had a private Instagram account and had accumulated 12,000 followers. Travis' wife also had a social media presence on Facebook, which revealed she is a Leesburg, Florida native with over 4,000 followers at the time of publication.
In July 2017, she took to the social media platform to celebrate her 45th birthday and posted a photo of herself smiling in front of a cake. Her famous husband also celebrated her birthday a few years later.
Theresa's husband had a front-row seat to their kids following in his footsteps and pursuing careers in the music industry.
"Wishing my lovely wife, Theresa a very happy birthday today! A wonderful partner, mother and my best friend who gets more beautiful with every passing year. Happy Birthday, Sweetheart! I love you with all my heart (sic)!" Travis typed.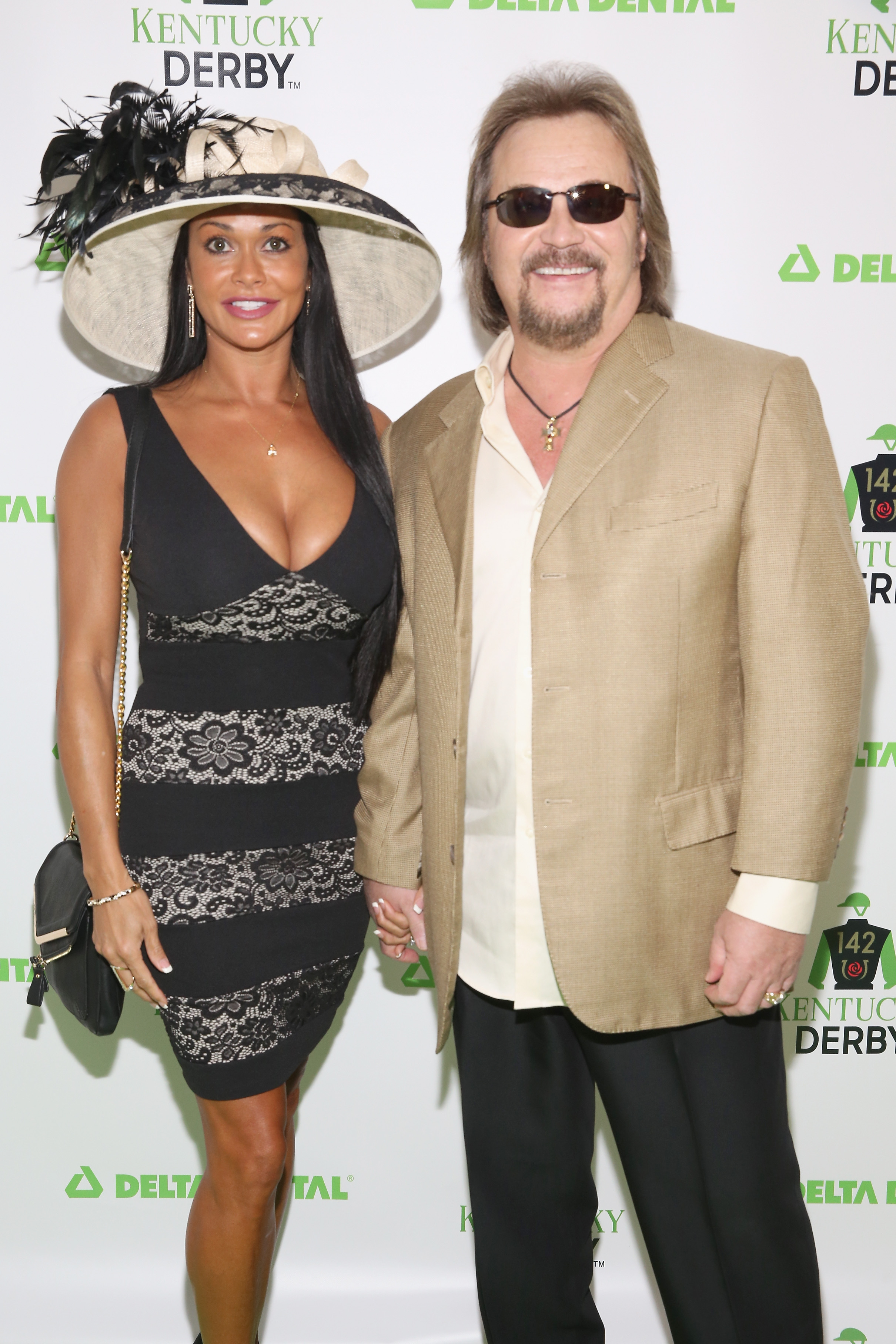 Theresa Nelson and Travis Tritt at the 142nd Kentucky Derby at Churchill Downs on May 7, 2016, in Louisville, Kentucky. | Source: Getty Images
Travis Tritt and His Wife Have Been Married for over Two Decades
On April 12, Travis took to Instagram to celebrate his and Theresa's 26th wedding anniversary, and in a heartfelt post, the singer sweetly professed his love for his wife, revealing that he loved her more now than ever. Travis added:
"I married the true love of my life on this day 26 years ago. We have traveled the world together and shared so many wonderful experiences side by side. She has been my best friend, confidant, and my closest companion for over two and a half decades […]."
The following day, Theresa and her husband enjoyed a "wonderful afternoon and dinner" in honor of their martial milestone, and her musician husband typed in part, "Looking forward to sharing many more years together in love. Thanks for all the well wishes on this special day!"
Theresa Nelson Is a Mother to Three 'Crazy' Kids
In her Instagram bio, Theresa adds that she is a mom to her three "crazy" kids — her daughter, Tyler Reese, and two sons, Tristan and Tarian Nathaniel Tritt. As of 2021, all three of their children lived under their roof.
And thanks to the unexpected pandemic, Theresa's husband had a front-row seat to two of their kids following in his footsteps and pursuing careers in the music industry. "Nothing has made me prouder than not only watching my children grow up but knowing that they want to be a part of the family business," Travis said.
According to the "Can I Trust You with My Heart" singer, his eldest son, Tristan, is a talented artist with the drive and motivation to match. Theresa's daughter is also a gifted up-and-coming singer and songwriter.
Read More: World News | Entertainment News | Celeb News
Anomama