This celebrity wasn't born into wealth as her parents had ordinary jobs and could've been a beauty pageant winner if things had gone her way.
The actress suffered from a medical condition that reoccurred years later, causing her to speak up the second time.
After losing her husband, she's continued living her life, with fans noticing how beautiful she still is.
This legendary star was born the younger child of a nurse, Jeanette, and a construction contractor, Victor. As the second-born and last child in her family, she was an all-American girl who was an honor student and cheerleader at her high school.
This future star later studied drama at Tarrytown, New York's Marymount College. When she was a senior at college, she became a New York State finalist in the Miss Universe pageant, and the finals coincided with her comprehensive exams that would allow her graduation.
Sadly, the future actress's father insisted that she get her degree, forcing her to drop out of the competition. Despite the sacrifice, the celebrity didn't have any bad blood with her late father and has since shared several social media photos celebrating him.
For instance, in 2015, she uploaded an Instagram picture of them smiling while dancing together when she was 17 for Father's Day. The star revealed in her post that she missed him "so much" and was grateful and lucky he was her father because he was the best one ever.
In 2019, she shared another Instagram photo of the same event where they danced together and noted how proud and grateful she was for her father's service to their country. The television show host revealed how he had fought in WWII.
She said he taught her how to make charcoal and pastel drawings, took her ice-skating and horseback riding, taught her about his work ethic, and loved her. The actress also appreciated all the times she got to dance with him, like in the photo she shared.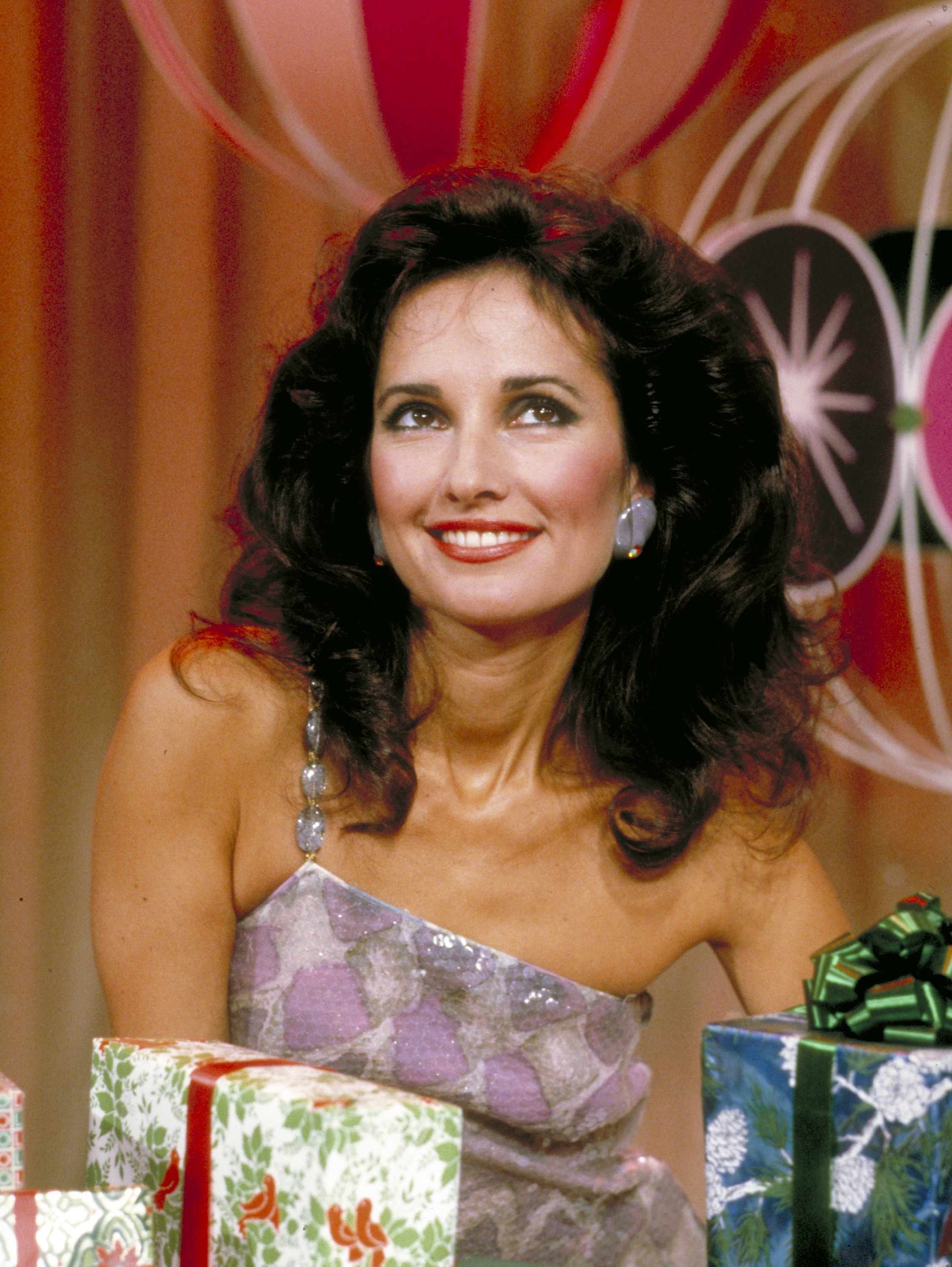 The actress in a commercial for "American Beauty" on Disney General Entertainment Content on September 23, 1982 | Source: Getty Images
The celebrity we're talking about went through many trials in her life, including miscarriages and the loss of her first and only husband. In the following section, we learn who she is and the hardships she faced.
What Are the Life Challenges Susan's Tackled over the Years?
For all those who guessed right, the star mentioned in the previous chapter is Susan Lucci! In 2011, she released her book, "All My Life: A Memoir," where she opened up about having miscarriages while married to Helmut Huber.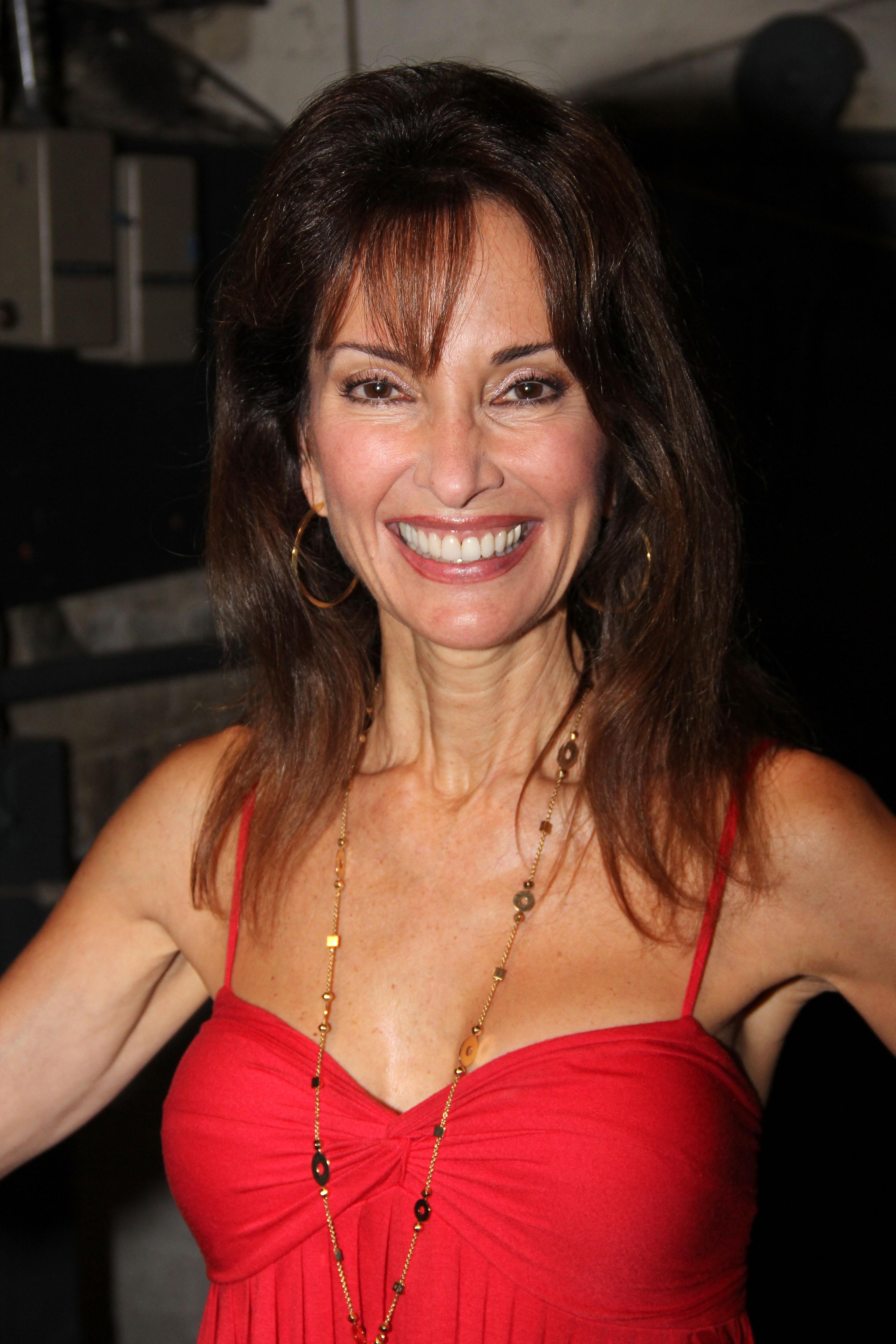 Susan Lucci poses backstage at the musical "Catch Me If You Can" on Broadway on July 6, 2011, in New York City | Source: Getty Images
The "All My Children" star also wrote about how her father's death came not long after Huber got his prostate cancer diagnosis in 2002; however, by 2011, he was declared cancer-free. On a more personal front, Lucci also battled heart disease.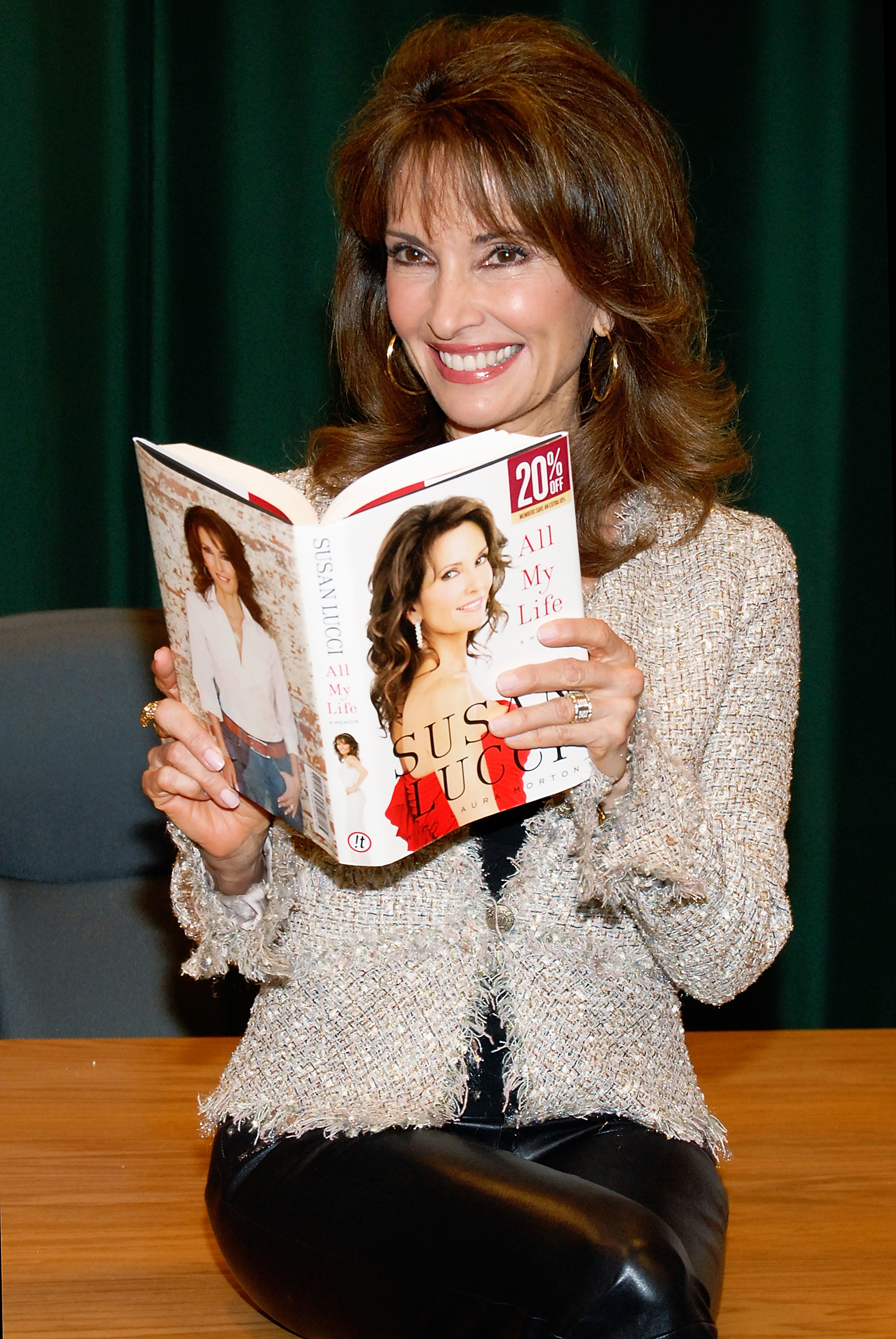 Susan Lucci at the signing of her new book "All My Life" at Barnes & Noble Booksellers on April 12, 2011, in Glendale, California | Source: Getty Images
In 2019, she had her first heart surgery, where two stents were put in because her heart's main artery was 90% blocked. A few years later, in 2022, the star underwent an emergency heart procedure for the second time.
The actress never opened up about the first procedure and chose to keep it under wraps due to feeling "embarrassed" by her response to her symptoms. However, she decided to do so for the second one to encourage women to listen to their bodies and prioritize health.
The celebrity's second diagnosis came when she started having shortness of breath and pain around her ribcage and back, similar to when she had heart problems. When she lay down, she felt a sharp pain in her jaw.
Eventually, the actress confessed her symptoms to her husband, who urged her to call her doctor at 10:30 p.m. The medical professional informed Lucci that he'd meet with her in the ER, tests were done, and the doctor said he could fix it with surgery.
Another stent was put into Huber's wife, and she survived the health scare that could've led to a heart attack. The star's doctor told her no one had to die from a heart attack if they reacted as soon as they felt her symptoms.
However, she was yet to experience something equally worse years later when her husband sadly passed away on March 28, 2022, at the age of 84. Speaking about the loss in an early 2023 interview, Lucci admitted that they'd been partners in everything.
The pair worked together, loved one another, and were seen as they everywhere they went. The television personality confessed that she isn't ready to start dating again because, at the time, it was only ten months after his death.
In 2022, two weeks after celebrating her 75th birthday on December 23 – a day that didn't come with that many birthday cakes or parties…
The actress described her husband as the "love of my life" and admitted missing him. Lucci's still holding on and going strong after the heartbreaking loss of her husband, and months later, she's able to smile again and receive positive messages from fans.
What Is Susan's Life like Now after Losing Helmut?
In September 2023, Lucci's fans got to see what she looked like now at age 76 and after the loss of Huber. The star uploaded an Instagram photo of herself wearing white while posing with her friend, Josephine, paying tribute to her on her birthday.
One fan called them "astonishingly gorgeous," while another thought they are "beautiful." A third person wished Josephine a happy birthday before noting how "beautiful" their dresses are and reiterating what the first person said about their looks.

Fan comment dated September 3, 2023 | Source: Instagram/therealsusanlucci

Fan comment dated September 3, 2023 | Source: Instagram/therealsusanlucci
In 2022, two weeks after celebrating her 75th birthday on December 23 – a day that didn't come with that many birthday cakes or parties due to its proximity to Christmas Day – Lucci shared an Instagram video of herself on the beach. Once again, the celebrity looked stunning while windswept as she stood against a banister, dressed in a strapless one-piece bathing suit.

Fan comment dated September 3, 2023 | Source: Instagram/therealsusanlucci
Huber's widow's most famous role is that of Erica Kane on ABC's daytime drama series that she's starred in since 1970. In her book, the actress described her character as "the kind that you just love to hate."
Besides "All My Children," the star has appeared in the 1995 movie, "Ebby," 2015's "Joy," and had appearances in "Devious Maids." Lucci also starred in "Hot in Cleveland," "Army Wives," 2012's music video for "Gloria Estefan: Hotel Nacional," 2017's "Sia: Santa's Coming for Us," and many more.
Read More: World News | Entertainment News | Celeb News
Anomama