Tory Lanez's siblings have remained staunch defenders of their little brother as he was tried, convicted, and later took accountability for shooting Megan Thee Stallion.
For many years, Tory Lanez was the youngest of six siblings. The Peterson siblings lost their mother when Tory was 11 years old. She died following complications from her anemia. The rapper traveled around with his faith healer father after her death.
He was eventually dethroned as the family's baby when his father remarried a Kenyan woman with whom he had two kids. The umbrella is a strong motive in Tory's brand, with his fandom going by the moniker Umbrellas.
Tory Lanez Has Collaborated with His Brother, Yoko Gold
Outside of Tory, who was born Daystar Peterson on July 27, 1992, Yoko Gold is the Peterson sibling with the highest profile. In early 2020, the brothers "orchestrated" the track "Hurts Me" that was collecting "dust in a hard drive" until it was leaked in mid-2023.
"I felt this one was sent to me from the spirit," he wrote of "Mirage," which is set for release on September 29, 2023. His daughter's vocals are featured in his song "Limbo."
"I will not be worried," he posted in August 2023. "I will not be afraid. Instead, I surrender my will to God's purpose and pray for better days. Free Daystar Peterson."
Destiny Peterson Is so 'Proud' of Her Little Brother Tory Lanez
A 2006 graduate from Everglades High School in Miramar, Florida, Destiny Peterson is represented by the One Umbrella imprint that Tory founded.
"The Take" rapper was reportedly convicted of three felony charges.
Under the stage name DSTNY, she is a singer-songwriter, rapper, model, and dancer. She is dating Michael Roman C, who has worked for her management team, Michael Ramse Management.
As of September 2023, a selfie with Tory is her profile picture on Instagram, and she has an online petition on her profile for the dismissal of his charges. On his 2023 birthday, she wrote a long post in which she promised they would keep "fighting" for him.
"I want you to know I'm soooo proud of you," she penned in part," and as I tell u every birthday, I know the fam, dad, and mom are proud of you as well…."
She concluded the post by assuring him she would "forever stand" by him and wished the rapper a blessed day. In December 2022, Tory wished an unidentified older brother, whose social media handle @umbrellaworld_ is set to private, a happy birthday.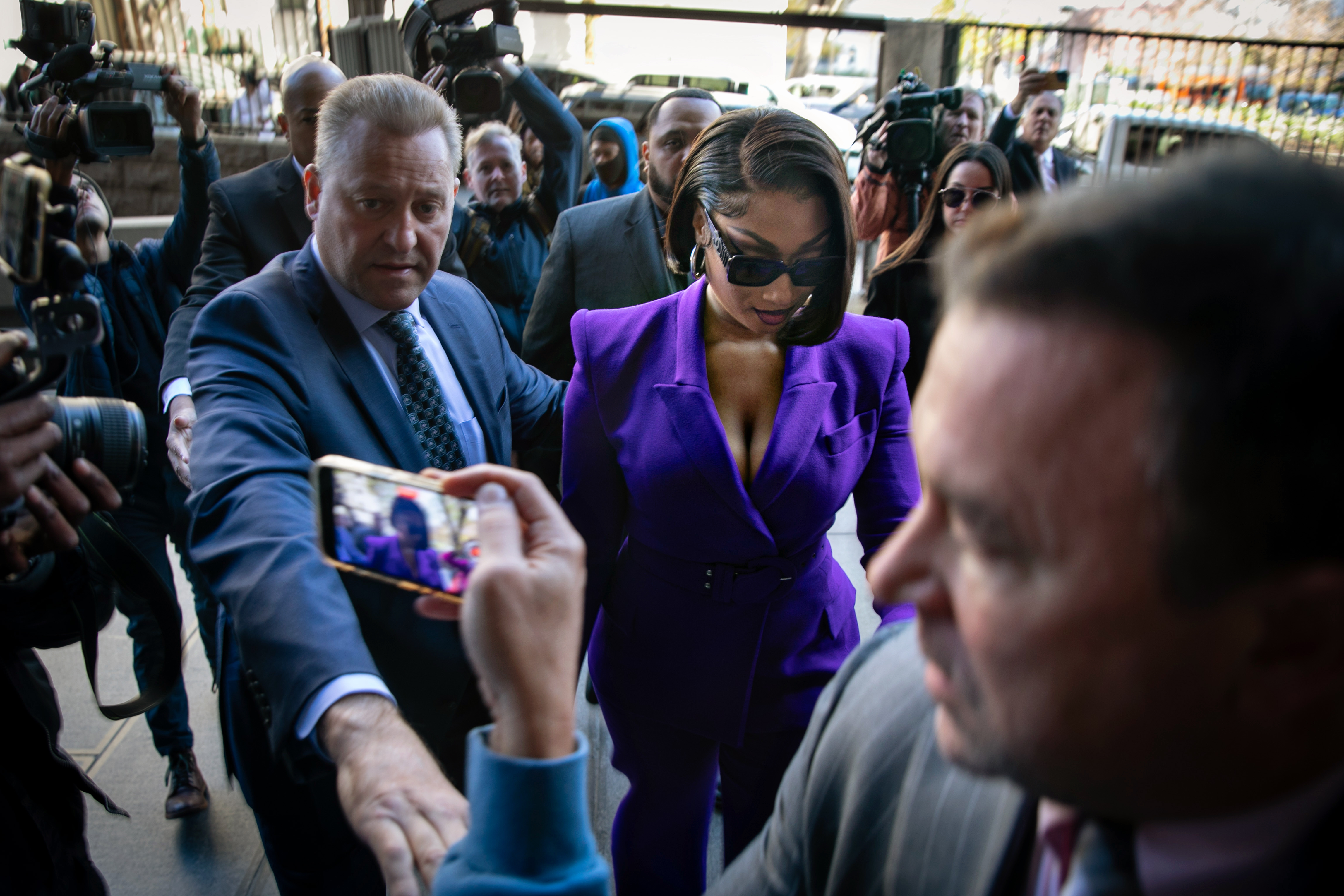 Megan Thee Stallion whose legal name is Megan Pete arrives at court to testify in the trial of Rapper Tory Lanez for allegedly shooting her on Tuesday, December 13, 2022 in Los Angeles, California. | Source: Getty Images
Tory Lanez's Dad Railed against His Conviction
In December 2022, "The Take" rapper was reportedly convicted of three felony charges that followed his assault on Megan Thee Stallion on July 12, 2020, after a party at Kylie Jenner's home.
He is guilty of assault with a semi-automatic firearm, carrying a loaded, unregistered handgun in a vehicle, and discharging a firearm with gross negligence, per NBC News.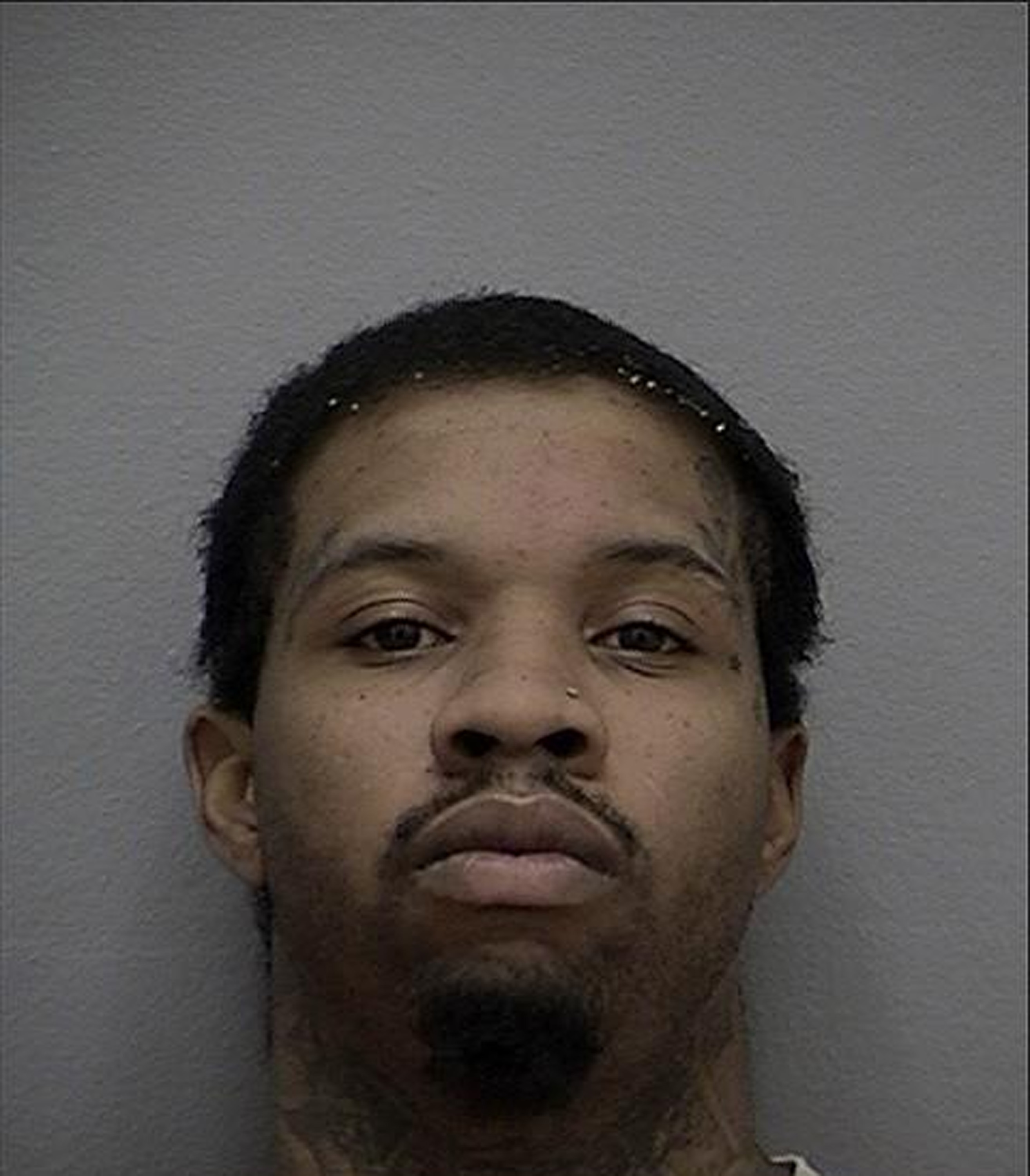 In this handout photo provided by the California Department of Corrections, Tory Lanez, born Daystar Peterson, is photographed for a new booking photo at North Kern State Prison on September 19, 2023, in Delano, California. | Source: Getty Images
During his sentencing the following August, Tory Lanez apologized for his actions and took full responsibility for the incident. He was sentenced to ten years in prison. The mother of the rapper's child was escorted from the courtroom crying.
Read More: World News | Entertainment News | Celeb News
Anomama