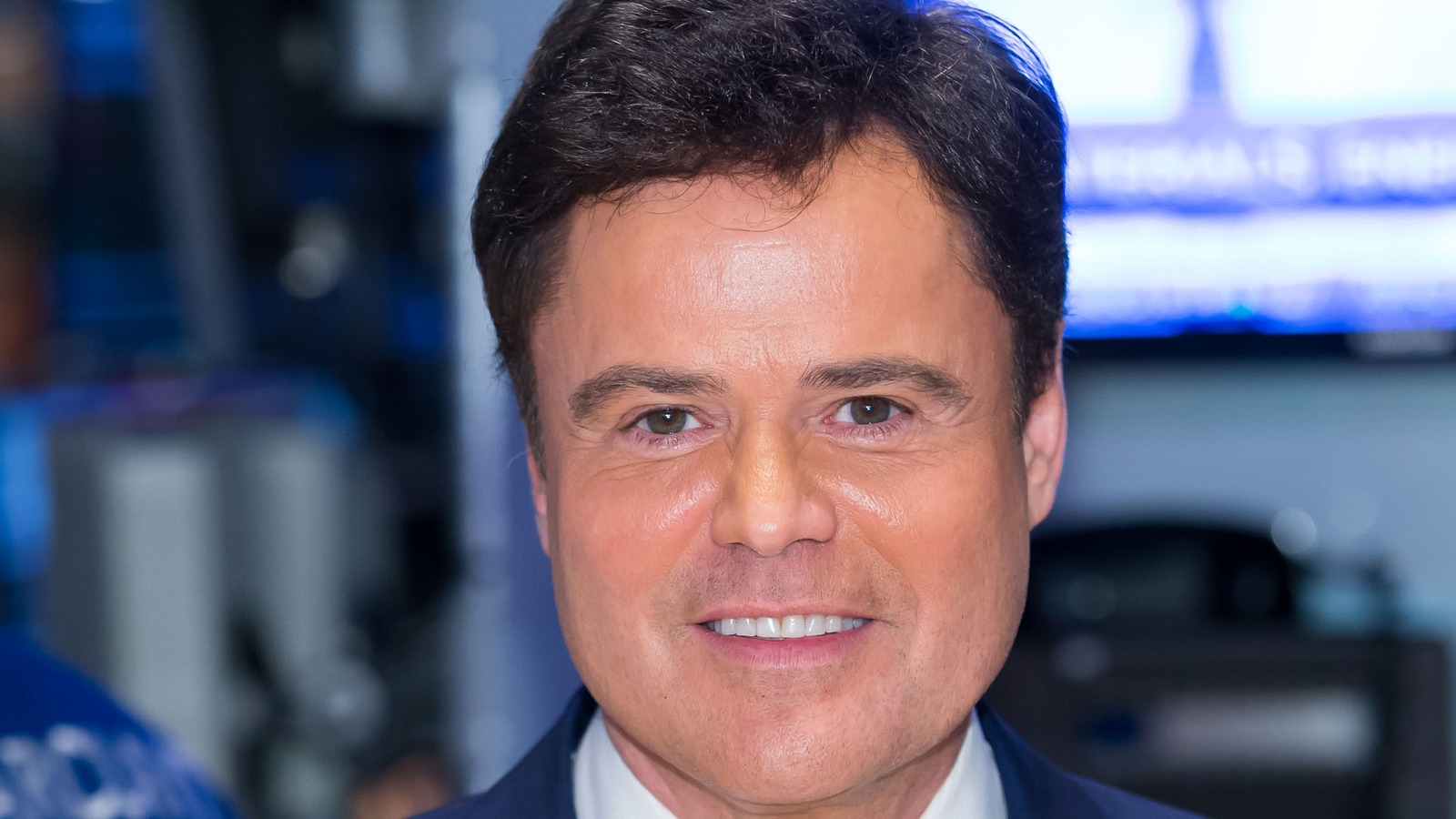 In December 2018, Jimmy Osmond suffered a stroke while performing as Peter Pan in a panto at the Birmingham Hippodrome. But the "Long Haired Lover from Liverpool" singer decided against letting anyone other than his wife and children pay him a visit while he recuperated.
Brother Donny had taken to Twitter following the news of the health scare, posting "Thank you all for your thoughts and prayers on behalf of my little brother, Jimmy. I love you, brother." But along with siblings Tom, Alan, Wayne, Jay, Virl, Marie and Merrill, the former "Pyramid" host was banned from seeing Jimmy in person.
In an interview with Express (via MailOnline), Merrill explained, "He's hurting pretty bad. He's in the States but doctors won't even let the family in on it yet. The severity of it — none of us know. It's the way his family wants it. Jimmy has been through a lot and he just wants to be all by himself right now. We're all giving him space." Jimmy subsequently took a lengthy break from the world of showbusiness to fully recuperate.
Read More: World News | Entertainment News | Celeb News
Nicki