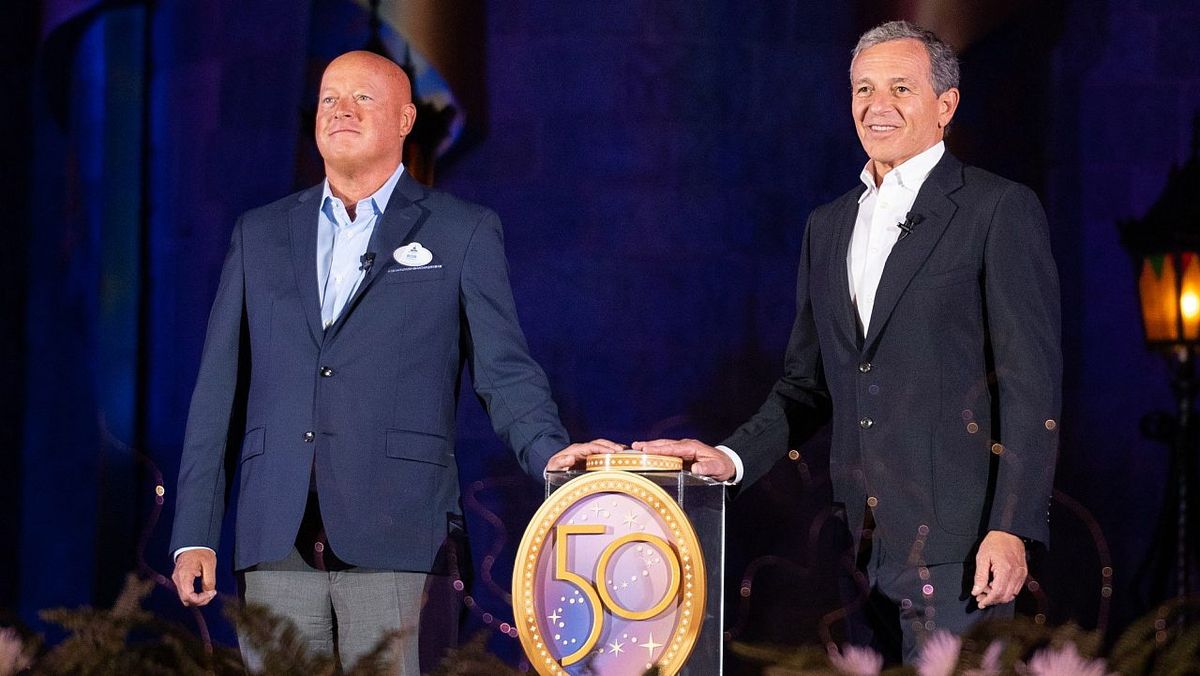 The entertainment world was shaken at the end of last year when it was announced that Walt Disney Company CEO Bob Chapek, who had just had his contract renewed earlier that year, had been removed as head of the company. What was even more shocking was that he was being replaced by the man who he had initially replaced, former CEO Bob Iger. But if you were inclined to feel bad for Chapek, don't worry too much, he's doing fine.
According to a filing with the SEC, and reported by THR, Bob Chapek made $24.2 million in 2022 as CEO of the company. This was down slightly from what he earned in 2021, but in addition to that, he will receive somewhere in the neighborhood of $20 million more as part of his severance package from Disney. The exact value will depend on the value of the Disney stock, as a portion of the package (currently worth$12.4 million) is in stock and the rest is in cash.
So basically Bob Chapek is receiving something in the realm of what he likely would have earned if he'd been CEO in 2023, but without having to actually do the job, which is nice work if you can get it. At the very least, it will give the man plenty of time to decide what, if anything, he wants to do next. He probably doesn't need to work another day in his life if he doesn't want to, but at 63-years-old, he may still want to find ways to keep busy.
It's not all that uncommon for a CEO leaving under such circumstances to receive an exit package of this nature. It was likely part of the negotiation when Chapek's contract was renewed earlier in 2022. The contract was for three years, and if Chapek had remained longer, it's possible the exit package would have been smaller, but he'd only been working under the new deal for a few months when he was shown the door.
In the several weeks since Bob Iger resumed his role as CEO we've seen a few significant changes take place. The Disney Media and Entertainment division, a new organization within Disney created by Chapek, has been dismantled, and its head, Kareem Daniel, a top lieutenant of Chapek, has left Disney.
We've also seen Disney Parks make a handful of small, but significant changes designed to give guests more value for their dollar, following significant price increases at both Disneyland and Walt Disney World.
A lot of Disney news is likely to come from the SEC and the board room in the coming weeks. Activist investor Nelson Peltz is making a play for a seat on the Board of Directors, something the company is actively campaigning against. Disney's Shareholders meeting will come later this year.
Read More: World News | Entertainment News | Celeb News
Cinema Blend