Quick Facts of Vince Vieluf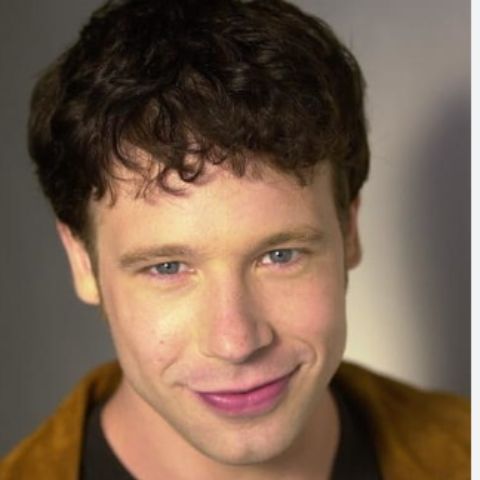 Vince Vieluf is an American actor and is a name that may not be instantly recognizable to all, but has left his mark in the world of films with a diverse and accomplished career. Where is he now? Who is his wife? We will disclose everything about this artist in this article, so stay with us!
How Old is Vince Vieluf Now? His Birth Details
Born on November 10, 1970, in Joliet, Illinois, Vieluf spent his formative years in the town of Portland, Texas. Currently, he is 52 years old. Further, the man is an American nationality holder who comes from a white ethnic background. As per the reports, his journey from a small-town upbringing to the glitzy streets of Los Angeles, where he ventured to chase his acting dreams, is a fascinating tale of determination and talent.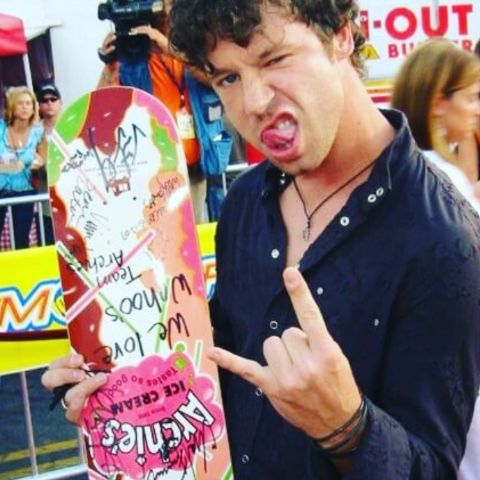 IMAGE SOURCE: Instagram
Moreover, the actor, Vince Vieluf's life began like any ordinary small-town kid. He attended Gregory-Portland High School and walked across the graduation stage in 1989, carrying dreams bigger than the Texas horizon. Armed with ambition, he packed his bags and headed to Los Angeles, the city of stars, to transform those dreams into reality. Sadly, he failed to revael mush details about his parents and siblings.
When Did Vince Vieluf Start His Showbiz Career?
1997 marked the beginning of Vince Vieluf's acting career, and it was evident that he was destined for the silver screen. His debut role in "On the Edge of Innocence" was a glimpse of his promising future. As he continued to hone his craft, he appeared in notable films like "An American Werewolf in Paris," "Rat Race," "National Lampoon's Barely Legal," and "Grind" (2003).
Television audiences also got a taste of Vieluf's talent through his appearances in hit shows such as "ER" and "Friends." These roles showcased his versatility as an actor, and he quickly became a recognizable face in both the film and television worlds.
A Multi-Talented Personality- Life Beyond the Spotlight
While acting remained his primary passion, Vieluf also explored other facets of the entertainment industry. In 2006, he played the role of a menacing henchman named Pim in the suspense thriller "Firewall." His on-screen intensity left a lasting impression on viewers.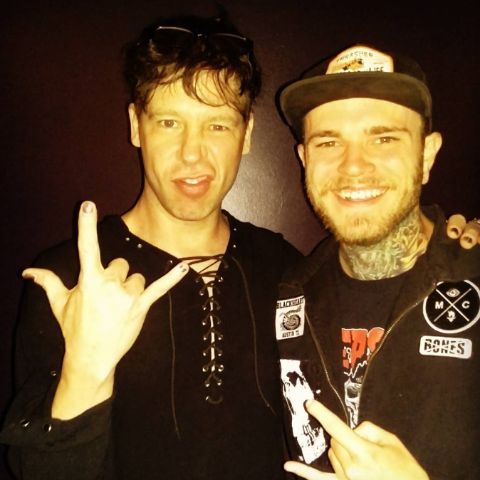 IMAGE SOURCE: Instagram
Additionally, the former American actor ventured into directing and writing, taking on the challenge of crafting the 2010 film "Order of Chaos." His multifaceted talents extended beyond the screen, with theatrical performances in plays like "Cool Cops" and "The World of Wrestling" at the Actor's Gang Theatre in Los Angeles.
Who is Vince Vieluf's Wife? Is he married?
Vince Vieluf, unlike many celebrities, is fiercely protective of his personal life. He shrouds it in secrecy, never publicly discussing his relationships or partners. Though rumors have swirled about his dating life, none have been confirmed.
Speculations regarding his sexual orientation have also circulated, yet Vieluf has chosen to keep this aspect of his life private as well. He may or may not have a wife and children. Also, there is no hint o n his past relationships.
The 5 feet 10 inches tall artist with blue eyes is often rumored to be a deaf man. Check out an American TV personality, Josiah Duggar.
How Rich is Vince Vieluf? His Net Worth 2023
Over the years, Vince Vieluf's dedication to his craft has reaped financial rewards. While the exact figure remains undisclosed, his net worth is estimated to be in the millions, a testament to his thriving career in the entertainment industry.
The American artist, Vince may have above $2 Million. He made a huge sum as an actor and also as a writer and director. Though nothing has been out regarding his current earnings and properties, he may live a luxurious life with his belongings. Jovan Arriaga is also a millionaire artist.
A Private Social Life
In an era dominated by social media, Vince Vieluf stands out as a rare exception. He shuns the world of Facebook, Twitter, and Instagram, choosing to keep his life away from the digital spotlight.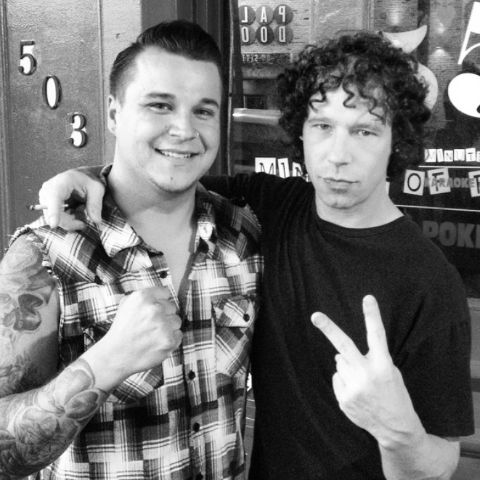 IMAGE SOURCE: Instagram
However, it is known that the man shares his home with a feline companion named Groovy and finds solace in the outdoors during his leisure moments.
Where is Vince Vieluf Now?
Vince Vieluf, an American actor known for his memorable roles in "Rat Race," "Grind" (2003), and the short-lived UPN sitcom "Love, Inc.," has carved a unique niche in the entertainment world. Currently, he seems busy with his family life.
Additionally, the former actor's journey from a small-town upbringing to Hollywood stardom is a testament to his talent and determination. While he guards his personal life with utmost secrecy, his professional success is undeniable, reflected in his substantial wealth.
As the enigmatic actor continues to captivate audiences with his performances, his legacy in the world of entertainment remains enduring and influential.
Movies and TV Shows
Vince is a talented artist having many showbiz credits. Here below is a list of his movies and TV shows:
Movies:
"On the Edge of Innocence" (1997)
"An American Werewolf in Paris" (1997)
"Clay Pigeons" (1998)
"The Thin Pink Line" (1998)
"Rat Race" (2001)
"National Lampoon's Barely Legal" (2003)
"Grind" (2003)
"Firewall" (2006)
"Order of Chaos" (2010)
TV Shows:
"ER" (1999) – Guest appearance
"Friends" (2000) – Guest appearance
"Malcolm in the Middle" (2000) – Guest appearance
"Love, Inc." (2005-2006) – Regular role as Jackson Bellows
If you want to learn more similar content like this, then kindly visit us at all star bio!
Read More: World News | Entertainment News | Celeb News
ALL STAR