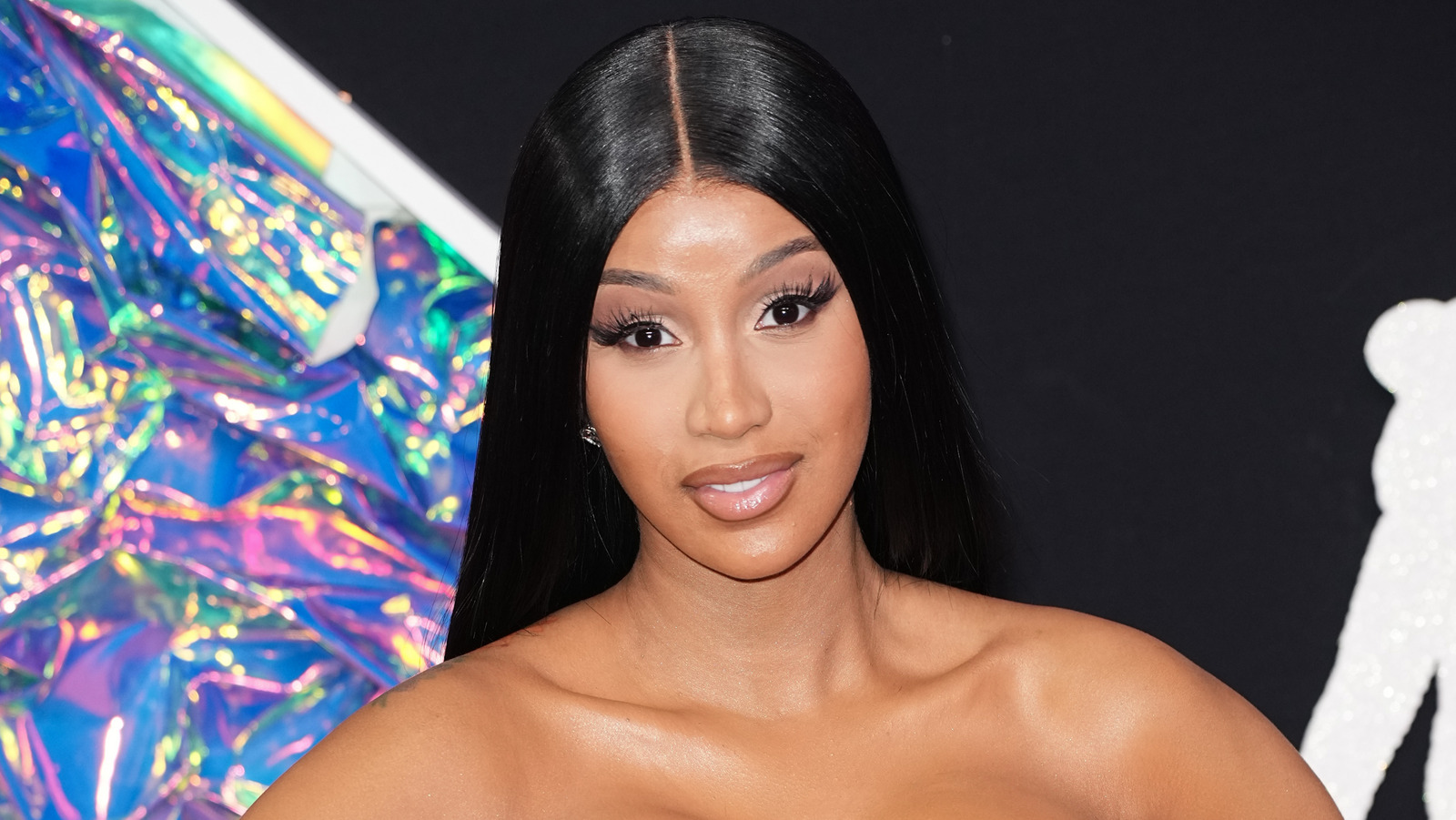 When Cardi B and Megan Thee Stallion released "WAP," they spared no details on their intimate life, and the same goes for their second collaboration, "Bongos." Although the new track may seem like a sequel to "WAP," Cardi assures it's not. She told the "Whoo's House" podcast, "I wonder how people are gonna react to this vibe because they're really like expecting 'WAP,' like, 'oh, here they go again talking this and that. We are talking a little, you know, about some p***y, but not like 'WAP' type of stuff."
Cardi admitted that the two rappers talk about sex in the song, and that's evident in the lyrics. Right when the music kicks off, Cardi raps, "Eat this a** like a plum (Plum) / This p***y tight like a nun (Nun) / Better chew it up like it's gum (Gum)." The "I Like It" singer isn't shy about sharing her sex life and describes in detail how she is intimate with a partner.
Like Cardi, Megan's feature only confirms the song's focus on sex. The "Sweetest Pie" musician raps, "My back shots sound like bongos / I ain't scared to admit I'm a freak h**." Megan's verse references common slang for a sex position as she admits that she likes to have fun in bed. "Bongos" holds back no details on Cardi and Megan's love life as they rap over the fun drum-filled beat.
Read More: World News | Entertainment News | Celeb News
Nicki