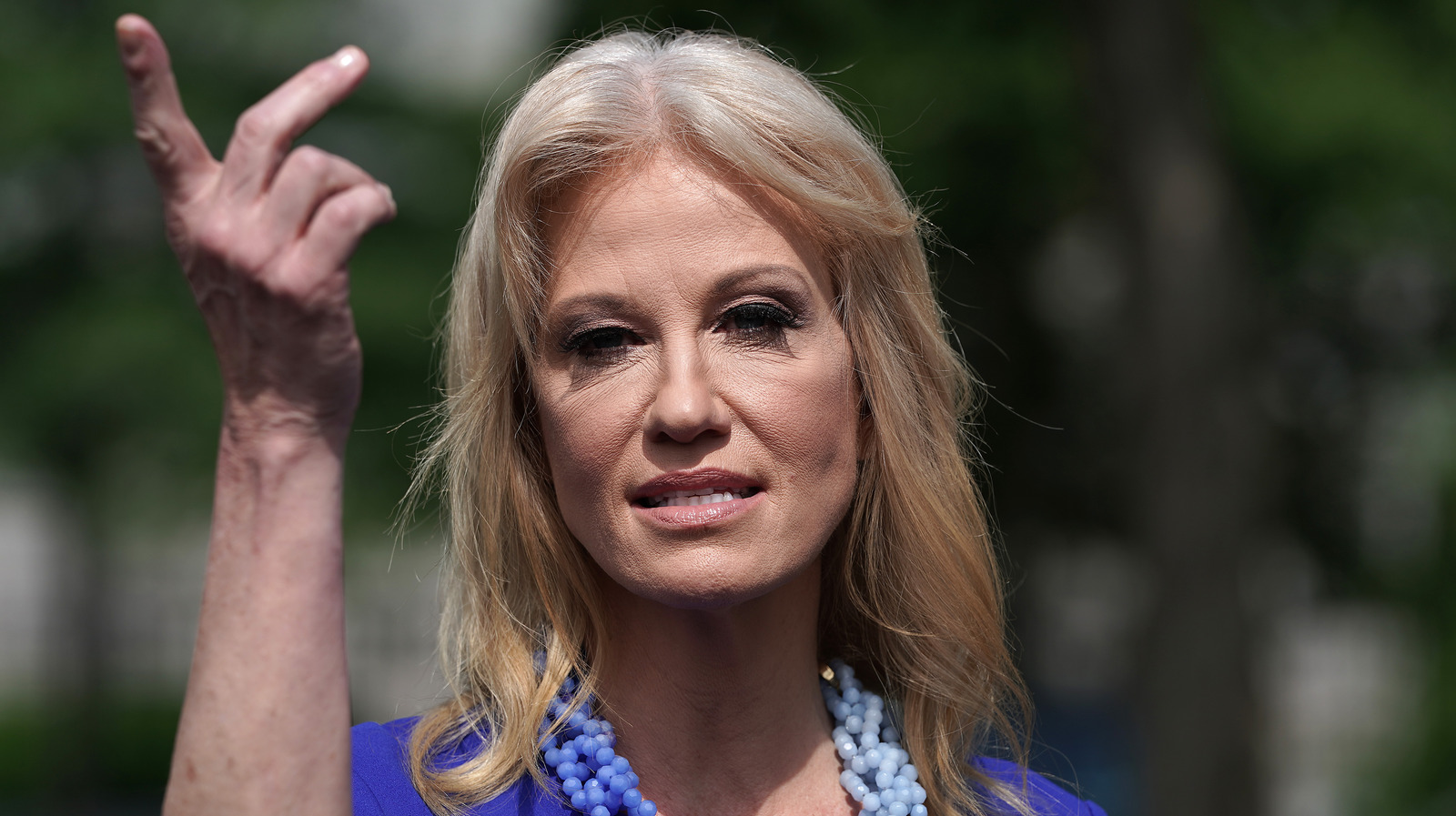 The writing was on the wall for Kellyanne and George Conway's marriage as soon as the Donald Trump battlelines were drawn. Kellyanne was and still is a fervent supporter of her ex-boss and former president. George? Not so much. He rarely misses an opportunity to slam Trump. His relentless criticism has resulted in some decidedly awkward moments for the couple.
In her 2022 memoir, "Here's the Deal," Kellyanne accused George of doing the dirty on her by attacking Trump on social media. "Clearly he was cheating by tweeting," she wrote. "I was having a hard time competing with his [new obsession]." Kellyanne said that she had begged George to cease his "daily deluge of insults-by tweet against my boss" but to no avail.
She expanded further on the Trumpian elephant in the room during an interview with CNN. "I just did not want to be stuck in a cable news segment in the master bedroom hearing about Trump, Trump, Trump," Kellyanne said. "All I really wanted was my husband and the father of my children as I always had him," she continued. Kellyanne claimed that George didn't warn her before launching his assaults on Trump. Although she conceded it's a free country and that he's allowed to express his views, she still felt let down by his lack of support. "His vows to me, I feel, were broken because we were all in," she explained.
Read More: World News | Entertainment News | Celeb News
Nicki