This woman had an affair with a movie star whom she worked for.
Their relationship produced a love child.
The man and his wife divorced following the scandal.
Several years ago, this woman had a love child with one of Hollywood's A-list stars, which sent shockwaves in the media. The scandal ended the celebrity's marriage of over two decades.
This famed star has only been married once and welcomed four children within his marriage. He and his wife had been married for over twenty years when a scandal tore the family apart.
The world-famous man began an affair with his housekeeper in 1996 and fathered a child. Their son was born a year later, in October 1997, but the star had no idea the newborn was his.
It only became apparent once the child started to grow as he began to look more like him. While the woman raised her son alone, she occasionally brought him to the man's household, where she worked for two decades until she retired in 2010.
Who Is the World-Famous Man Who Fathered a Love Child?
The man who fathered a child with his housekeeper is Arnold Schwarzenegger. He revealed during an interview on "60 Minutes" in 2012 that he began to notice the resemblance between him and his son, Joseph Baena when he was seven or eight years old.
As for Joseph's mother, Mildred Baena, she continued to work for the Schwarzenegger household, and the actor lowkey started to provide financial support to them both.
Meanwhile, Arnold kept the truth from his wife, Maria Shriver, and their kids, Katherine, Patrick, Christopher and Christina Schwarzenegger. He explained:
"It was very difficult, strange, bizarre. I just said to myself, 'Okay, I'm going to put this away.'"
How Did the Truth Come Out?
That was not for long. Other staff members had also noticed that Joseph resembled the family patriarch, and Maria heard whispers from them after figuring it out. Mildred spoke out for the first time about the circumstances after news made headlines in May 2011 that Arnold had fathered her child.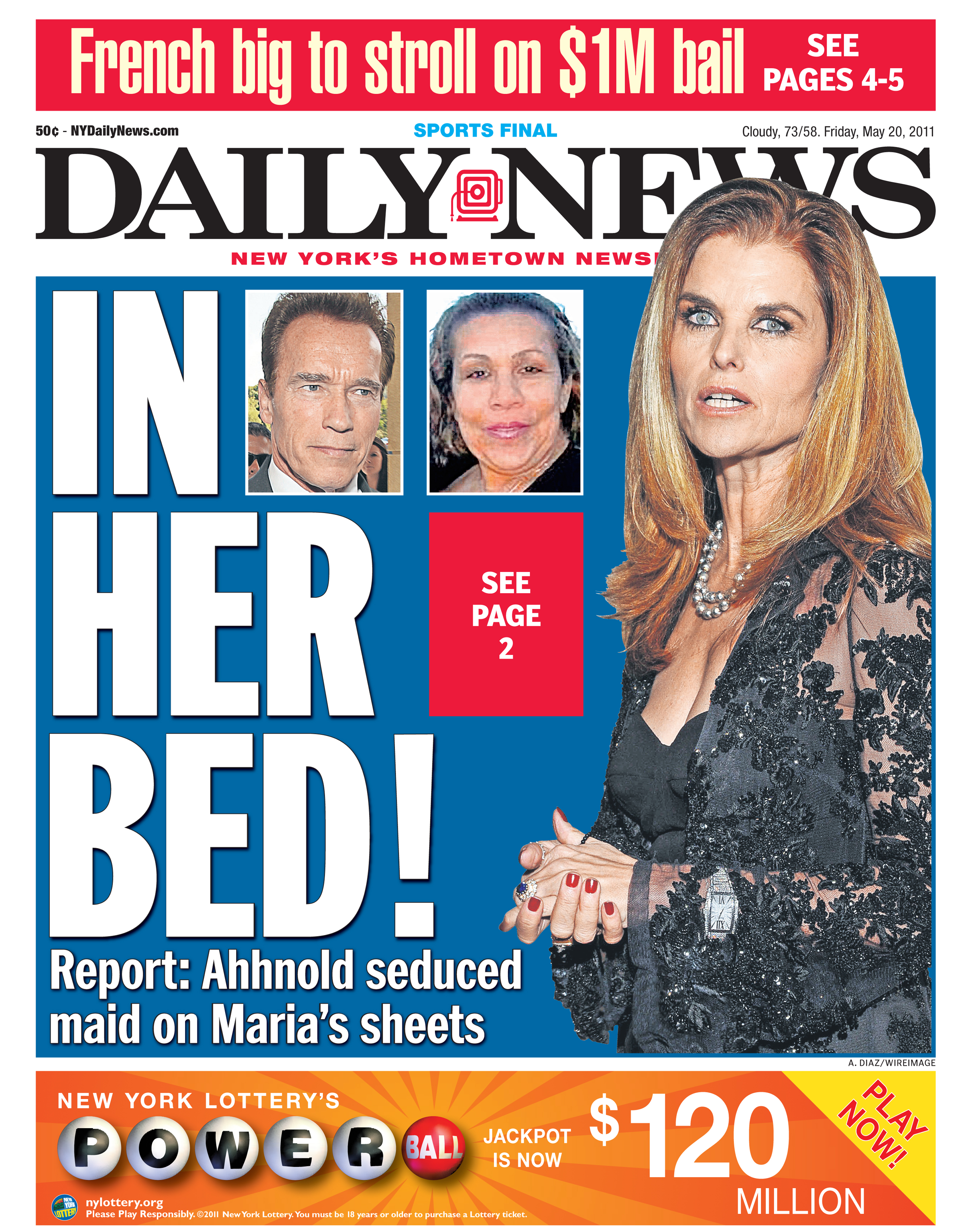 A portrait of the Daily News front page on May 20, 2011 | Source: Getty Images
The Guatemala native revealed that after fellow household staffers talked about the uncanny resemblance between her then-13-year-old son and the "Terminator" star, Maria asked her point blank whether her husband was the father of her child.
Mildred admitted she was stunned by Maria's reaction to the news and described that she was "strong" about the whole situation, adding:
"She cried with me. […] We held each other, and I told her it wasn't Arnie's fault, that it takes two."
As for how Joseph reacted, her mother divulged that he was mature about it. The youngster was told by her grandmother that Arnold is his father, and he said, "Cool!" adding he looked forward to building a relationship with him.
Arnold, a former California Governor, released a statement in May 2011 acknowledging that he had fathered a child with Mildred. He explained:
"After leaving the governor's office I told my wife about this event, which occurred over a decade ago. I understand and deserve the feelings of anger and disappointment among my friends and family."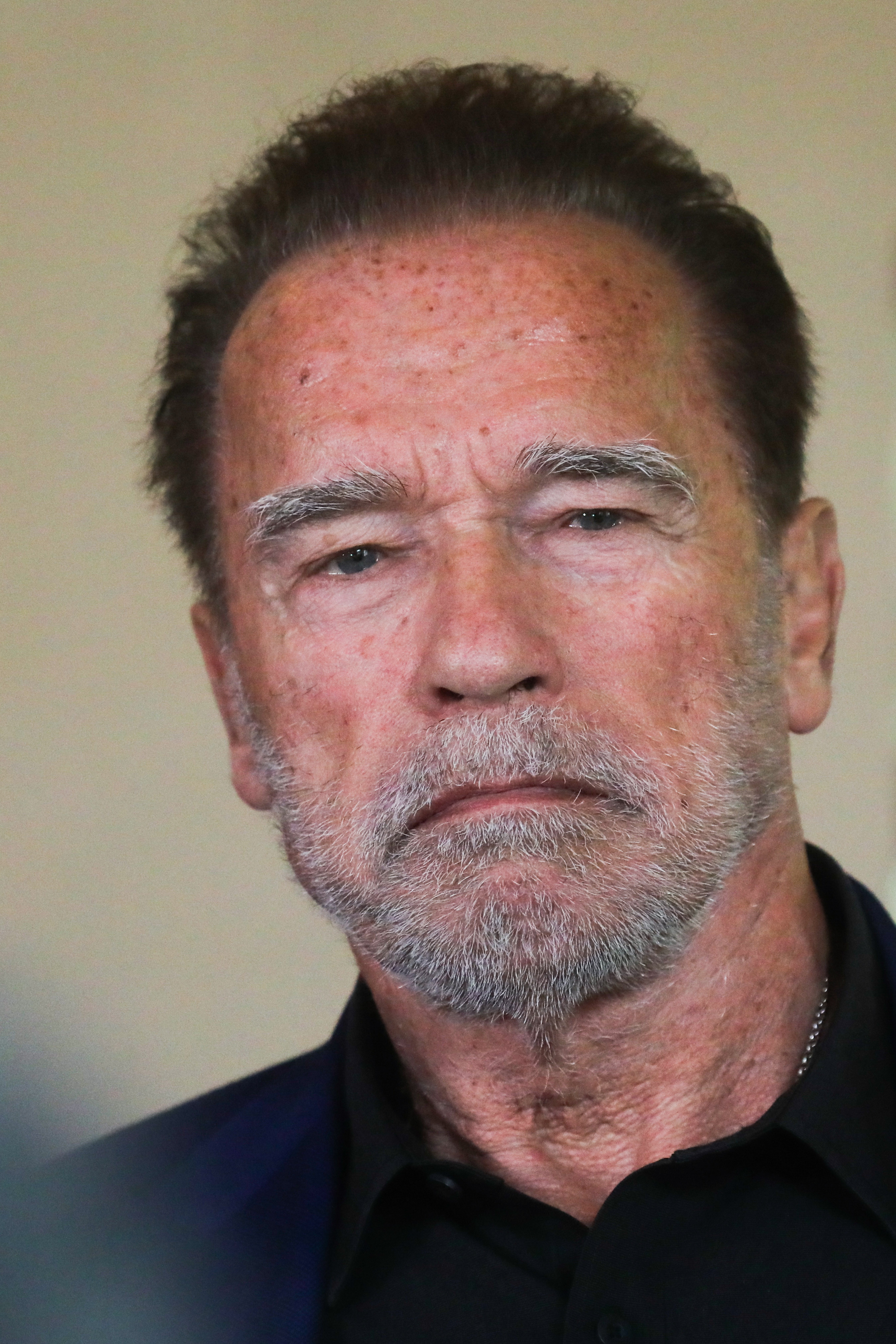 Arnold Schwarzenegger at the Auschwitz Jewish Center Foundation on September 28, 2022 in Oswiecim, Poland | Source: Getty Images
It also turned out that he had bought his mistress a house in Bakersfield, California. Mildred's neighbors reportedly revealed the one-story home was bought for her in 2010 for $268,000. Another neighbor and they both referenced the real estate agent who closed the deal.
In 2014, Arnold also purchased his son, Joseph, then 16, a $30,000 Rubicon Jeep Wrangler only moments after he got his driver's license.
Arnold & Maria Divorced
Meanwhile, his marriage ended two months after his affair made headlines. Arnold revealed during an interview that cracks within his marriage began to show once he started spending more time working as a politician.
He admitted that he got "engrossed" in his work and was a "fanatic" about solving the issues. At times, he would attend meetings that would run until 6:00 a.m.
Arnold mentioned that he had made a "big commitment," and now he had to follow through. This led to some disappointments as his children told him he was never around anymore.
The father of five disclosed that he came home one day, and all his kids were crying. They told him that he had missed different activities that they had partaken in at school.
He divulged that his then-wife said, "Go ahead just express yourself, kids, I think daddy needs to hear that." The "Commando" star and Maria, a journalist, announced their separation in May 2011 following 25 years of marriage. Their divorce was finalized in 2021.
Read More: World News | Entertainment News | Celeb News
Anomama