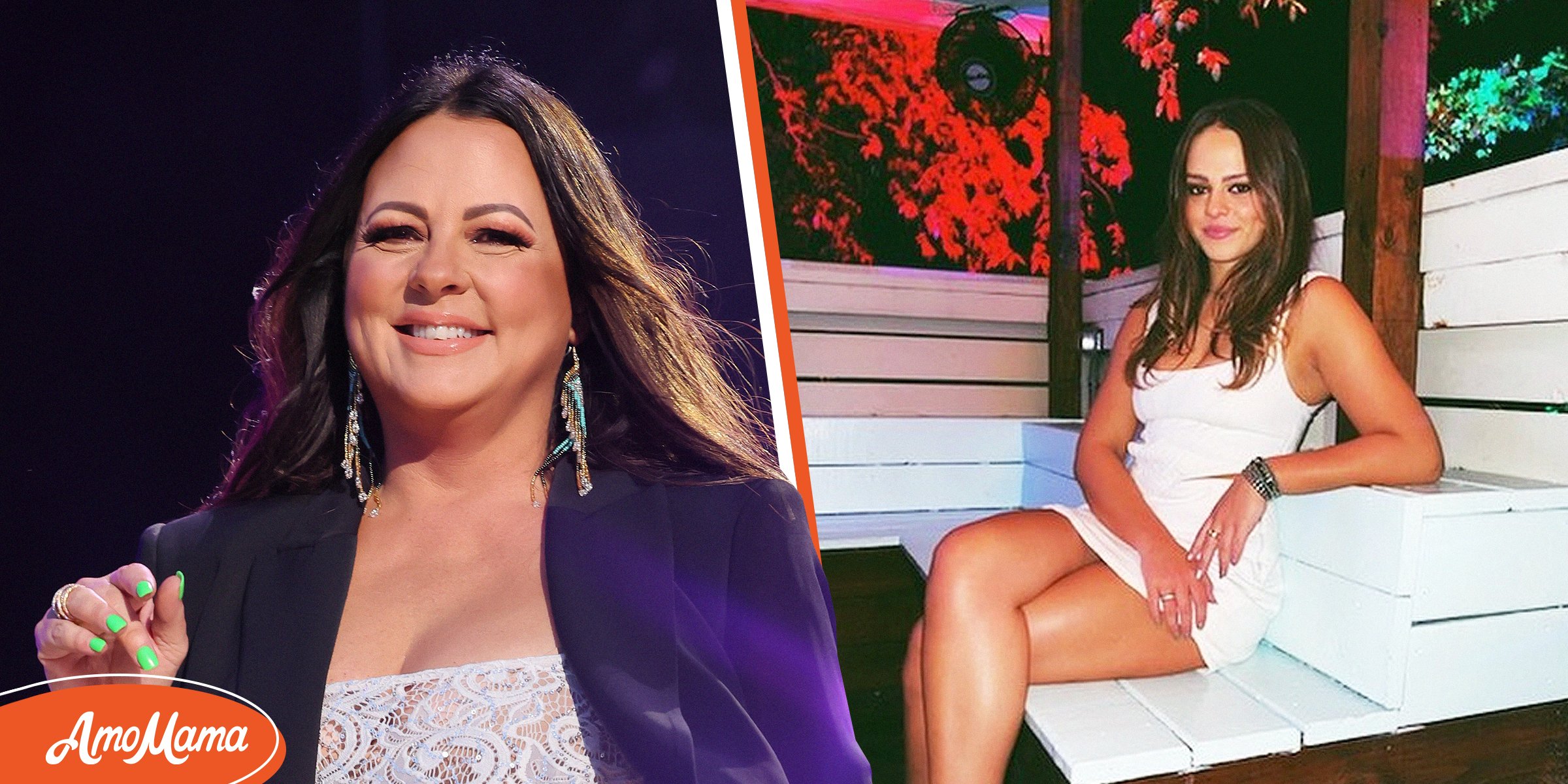 Sara Evans I Audrey Elizabeth Schelske I Source: Getty Images I Instagram/audreybarker__
Audrey Elizabeth Schelske is the daughter of famous country music singer and songwriter Sara Evans. The 17-year-old's mother is also an actress, producer, and author, and Audrey has two siblings.
Audrey Elizabeth Schelske is the daughter of well-known musician Sara Evans. The teen's parents are no longer together after being a couple for over a decade; they divorced just before the little one could celebrate a special day.
Her mom loves her and her siblings and often shares posts of them on her social media. The singer recently congratulated Audrey and her sister on National Daughter's Day by sharing a touching message on her Instagram.
Audrey Elizabeth Schelske and her siblings were nearly separated from their mother after their parents divorced.
The doting mom went on to express her love for her girls alongside recent photos of them and images of the two when they were younger. She wrote in the caption:
"Happy National Daughter's Day to these amazing humans! I love you so much, girls! Y'all are my best friends!"
Audrey Elizabeth Schelske Is Sara Evans's Youngest Child
Audrey Elizabeth Schelske was born on October 6, 2004, when her mom was 33. Her zodiac sign is Libra, and she will be turning 18 years old in 2022. Before Audrey was born, her parents, Sara and Craig Schelske, had already welcomed two kids. The firstborn is a son named Avery Jack Lyons Schelske, born in 1999. About four years later, their second child, a daughter named Olivia Margaret Schelske, was born in 2003.
Sadly, Audrey's parents divorced just before she turned three. The former couple were together for a long time and split after they had been married for over a decade. Her father, Craig, ran for U.S. Congress as a Republican a year before she was born.
A Father Figure in Audrey Elizabeth Schelske's Life
Audrey Elizabeth Schelske and her siblings were nearly separated from their mother after their parents divorced. Her father wanted full custody of all the children and allegedly refused to pay child support.
However, her mother was granted sole custody of the kids, but her dad continued to take them from her, claiming that Sara couldn't look after them. Audrey's mom filed a restraining order, and the custody battle ended. The children reportedly don't have a relationship with their father.
The teen's mother has since moved on, and she tied the knot with Jay Barker in 2008. After Sara and Jay married, Audrey called her stepdad her father and even took her mom's husband's last name.
Audrey's mother and her second husband, Jay, separated in 2022 after the singer and songwriter filed for divorce. While the former couple was separated, Sara's ex-husband was arrested for domestic violence.
Audrey Is the Main Prankster in the Family
Audrey Elizabeth Schelske revealed in an interview from 2018 with her mom and sister Olivia that she was the funniest one in the family. She even argued with her mom because Sara thinks she's the most amusing.
The teen also added that she pranks her older sister daily, with some of her antics including her recording videos of her sister eating and looking the most unsightly. Audrey uploads the videos on the family Snapchat chat room.
Also, in one of the videos on her page, Audrey's mom revealed her daughter's characteristics. She noted that Audrey is the one who's more athletic, who asks her parents for more money, and is more fun.
Audrey Elizabeth Schelske Loves Spending Time with Her Family
Audrey Elizabeth Schelske loves spending time with her family and doing fun activities that she enjoys. She goes to Mountain Brook High School, where she's a cheerleader. Her school is a three-year public school in Birmingham, Alabama.
Mountain Brook High School was founded in 1966 and is known for its academic excellence, obtaining the prestigious Blue Ribbon School Award twice. The school has over one thousand kids and other outstanding achievements, including being the only school that has won the most state athletic championships in Alabama.
Judging by her Instagram page, Audrey's a very cheerful and outgoing girl. The 17-year-old maintains a warm relationship with her family, especially her mother, Sara Evans, and sister, Olivia.
Read More: World News | Entertainment News | Celeb News
Anomama