Beatrice Jean Howard-Gabel is the daughter of renowned actress Bryce Dallas Howard and her husband, Seth Gabel. Despite coming from a well-known family, Beatrice is humble and down to earth.
In 2018, Beatrice's mother stated that her daughter had only watched two of her movies: "Pete's Dragon" and "A Dogs Way Home." The actress said that since her daughter was young then, she couldn't allow her to watch some of her other films.
However, she noted that she had made an effort to create films that her kids would enjoy once they came of age. Even though Beatrice's parents are both actors, her mother said their kids are not affected by fame.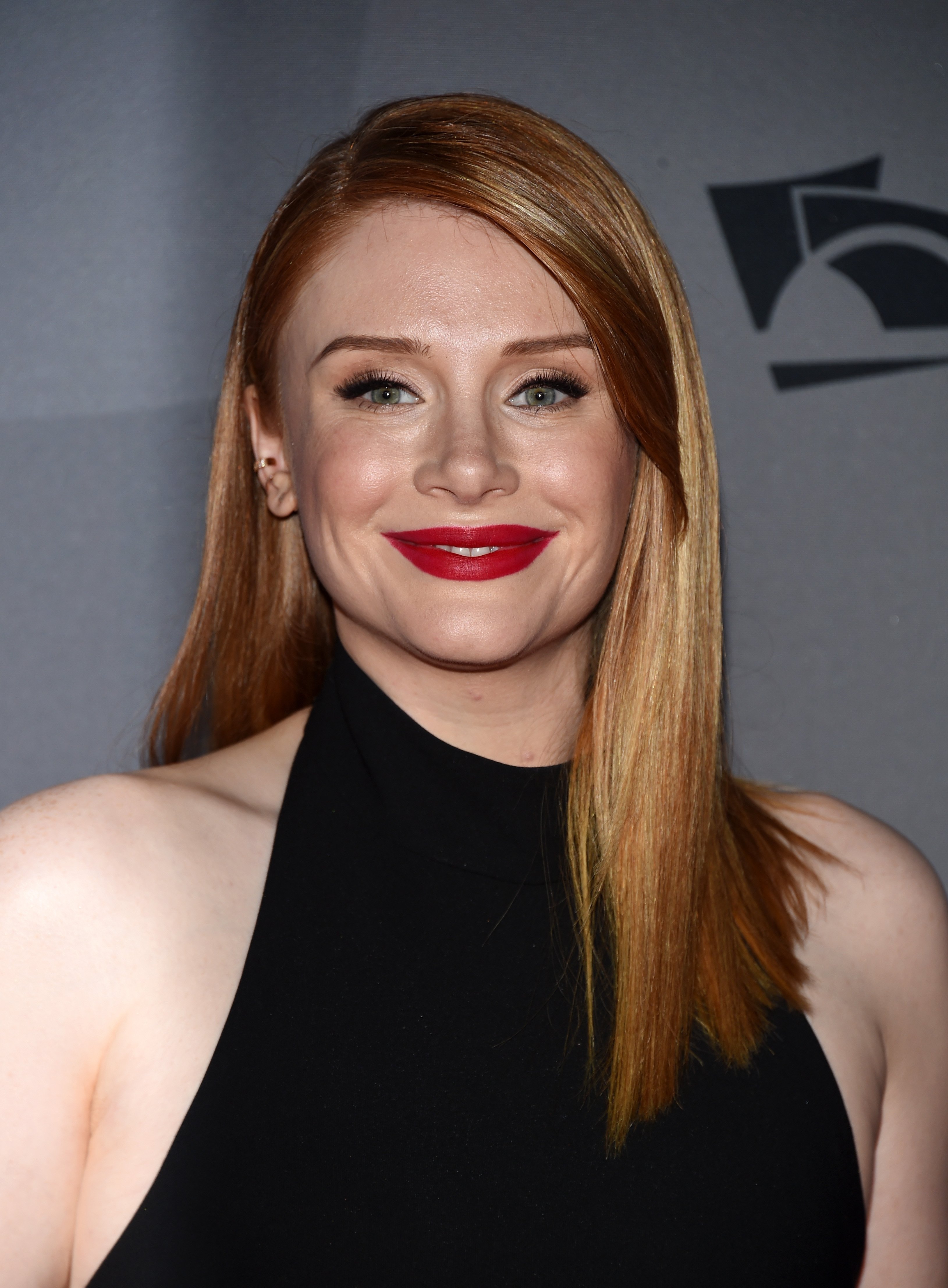 Actress Bryce Dallas Howard at the Walt Disney Concert Hall on September 29, 2015, in Los Angeles, California. | Source: Getty Images
Beatrice's Parents Didn't Reveal Her Gender until Birth
Beatrice Jean Howard-Gabel was born on January 19, 2012, weighing 8lbs 6oz. Her grandfather Ron Howard, a famous Hollywood filmmaker, announced the news through his Twitter account.
He stated that Beatrice's father and her brother Theodore Norman Howard-Gabel were happy to welcome a new family member.
Before Beatrice's arrival, her mother opened up about her pregnancy journey and said she and her son had guessed it was a baby girl. However, even after discovering the gender, Beatrice's parents kept it a secret until she was born.
Beatrice's mother recalled how she suffered severe postpartum depression after giving birth to her first child. She stated that her illness lasted for 18 months, but after undergoing homeopathic treatment, she managed to tackle the problem.
During an interview in 2018, Bryce Dallas Howard revealed that her son loved "Jurassic World" and had Jurassic World sheets on his bed.
Because of her terrible experience, the mom of two admitted that she got scared the same problem would occur after Beatrice was born. However, she felt confident that she would contain the situation because she had a strong support system from her family and friends.
Beatrice Has a Friend among Celebrity Children
Beatrice's mother is a famous actress who starred alongside actor Chris Pratt in the action/Sci-fi film "Jurassic World." In an interview with talk show host Ellen DeGeneres, both actors stated that their children have an incredible friendship and are fond of each other.
Bryce Dallas Howard's daughter rarely appears on her parents' social media. The last time her mother shared a snap of her was when she celebrated her 10th birthday. She captioned:
"To watch Beatrice come into herself — a person with incredible kindness, sparkling wit, and genuine love for others and the world around her — is one of the greatest privileges in my life."
In the post, Beatrice and her mother had black masks on their faces and held giant balloons that displayed the number 10.
Beatrice Comes from a Family of Famous Actors
Beatrice's parents have been together for over two decades, and according to reports, the two met in college in 2001 before starting their acting careers. The couple attended the Tisch School of the Arts at New York University, where their love story began.
After five years of dating, Beatrice's parents exchanged vows on June 17, 2006, with their wedding held in Greenwich, Connecticut. The lovebirds welcomed their first child Theodore on February 16, 2007, and five years later, Beatrice was born.
After living in California for some time, the couple revealed they had relocated back to the east coast in 2019 and were in love with their new home.
Beatrice's brother, Theodore, is a huge fan of their mom and often accompanies her on set. During an interview in 2018, Bryce Dallas Howard revealed that her son loved "Jurassic World" and had Jurassic World sheets on his bed.
Read More: World News | Entertainment News | Celeb News
Anomama