Brie Shaffer, Michael Peña's wife, has not shared the details of the first meeting with her husband or many details of their life, but we have rounded up a few factoids about the elusive screenwriter.
Brie Shaffer, Michael Peña's wife, is a well-known face around Silver Lake, Los Angeles, where she frequents its many restaurants and hole-in-the-wall eateries with her foodie hubby. The screenwriter married the actor in 2006.
In the late '90s, she co-wrote a feature film starring some of the most prominent indie actors of the time and is interested in many art forms.
Brie Shaffer Is a Multi-Faceted Artist and Creative
The Hollywood multi-hyphenate is an actress, screenwriter, and director. She was a series regular in an unnamed Fox TV pilot and directed multiple student films. Outside the entertainment industry, she plies her creative energy as a poet and fine artist.
Shaffer and Marissa Ribisi co-wrote "Some Girl," a comedy-drama about four Los Angeles women's search for romance and commitment in the City of Angels, which was released in 1998.
The R-rated film starred Marissa and her twin brother, Giovanni Ribisi, including Juliette Lewis, Pamela Adlon, and Michael Rapaport.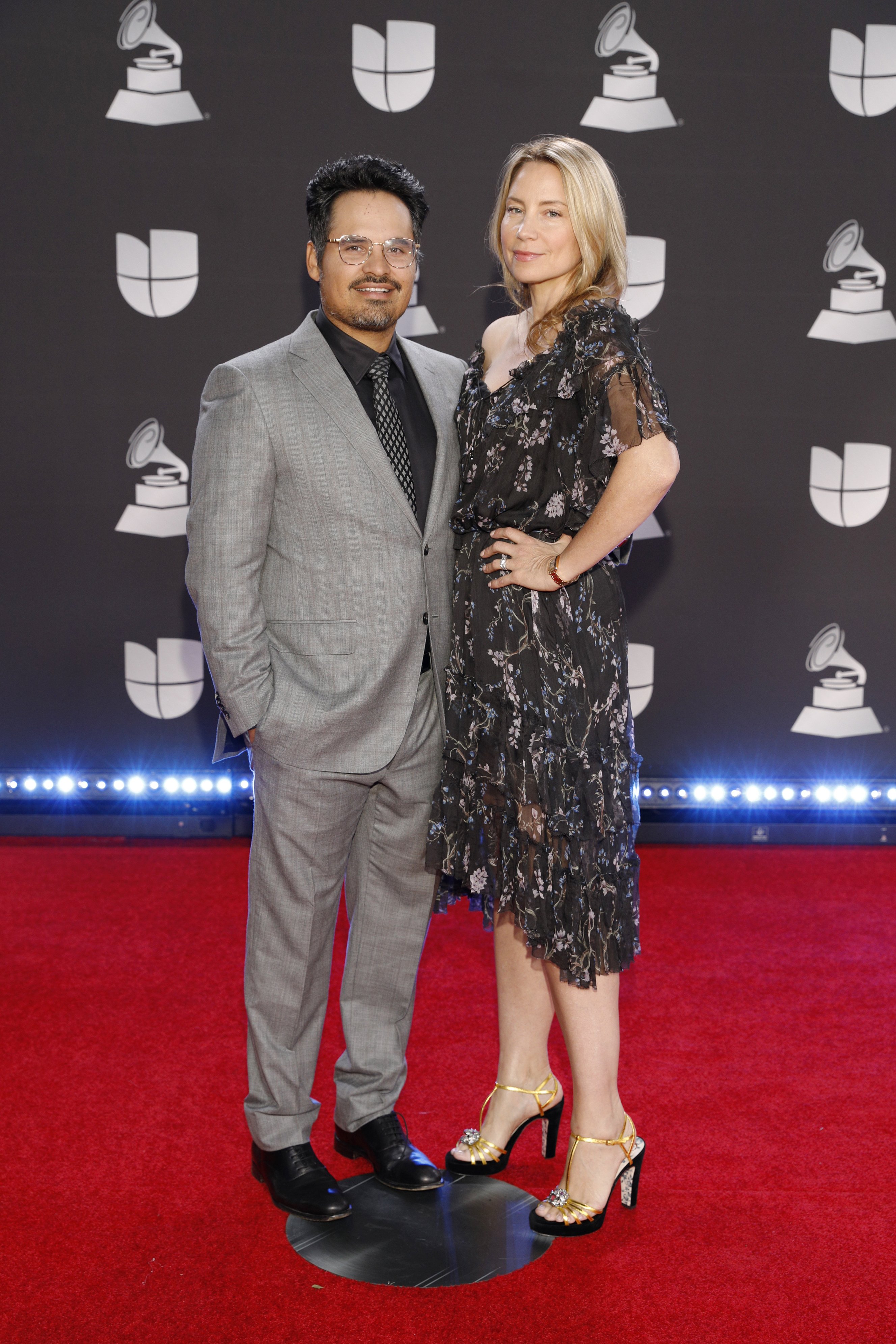 Michael Peña and Brie Shaffer attend the 20th annual Latin GRAMMY Awards at MGM Garden Arena on November 14, 2019, in Las Vegas, Nevada. | Source: Getty Images
In 2020, Shaffer was an associate producer of the comedy feature film In a Silent Way," starring the up-and-coming talents of Nicolai Dorian, Dillon J Stücky, and Kimball Farley.
Neither the screenwriter nor her husband, Peña, is a particularly active social media user. The artist chose a washed-out photo of her in front of wine barrels for her private Instagram profile. She has only authorized 230-odd people to access her grid of nearly 400 posts.
The "Secret Headquarters" star sporadically shares glimpses into his family of three's life. On Valentine's day 2022, he wished for "100 more" such days with his wife. The Peña-Shaffer clan had a family outing at the 2018 Genesis Invitational in LA.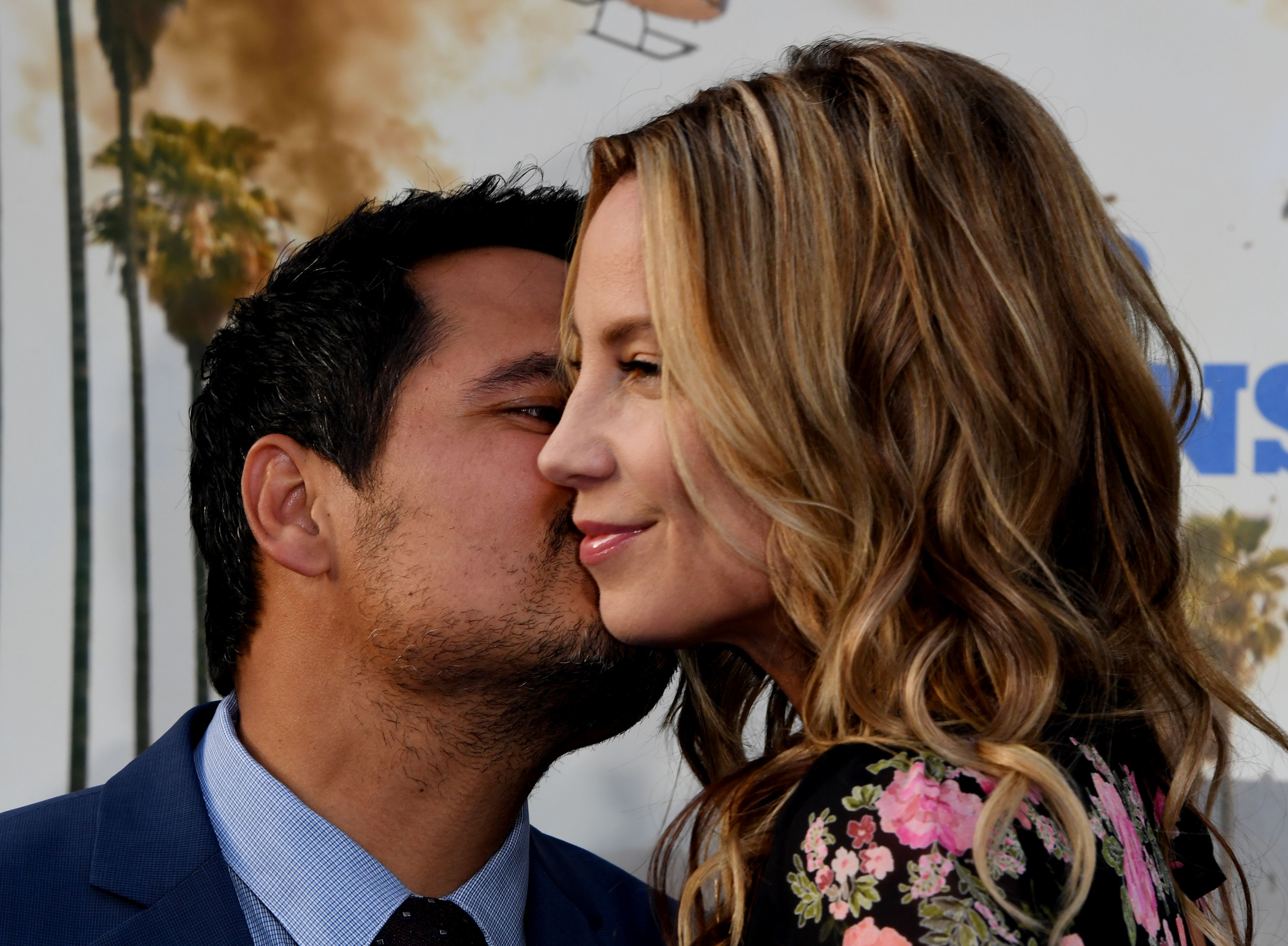 Actor Michael Pena (L) and screenwriter Brie Shaffer arrive for the premiere of "CHiPS" at the TCL Chinese Theatre in Hollywood, California, on March 20, 2017. | Source: Getty Images
Brie Shaffer Frequently Accompanies Her Husband, Michael Peña, to Public Events
Wearing a chiffon flower-print mini, Shaffer supported her husband at the March 2017 premiere of "CHiPS," in which he played the straight man to Dax Shepard's reckless rookie highway patrol officer.
The star shared how becoming a father has made him more cautious…
She was also on Peña's arm at the season one premiere of "Narcos: Mexico" in November 2019. Her black dress's sheer polka dot sleeves subtly matched the star's grey and white spotted tie.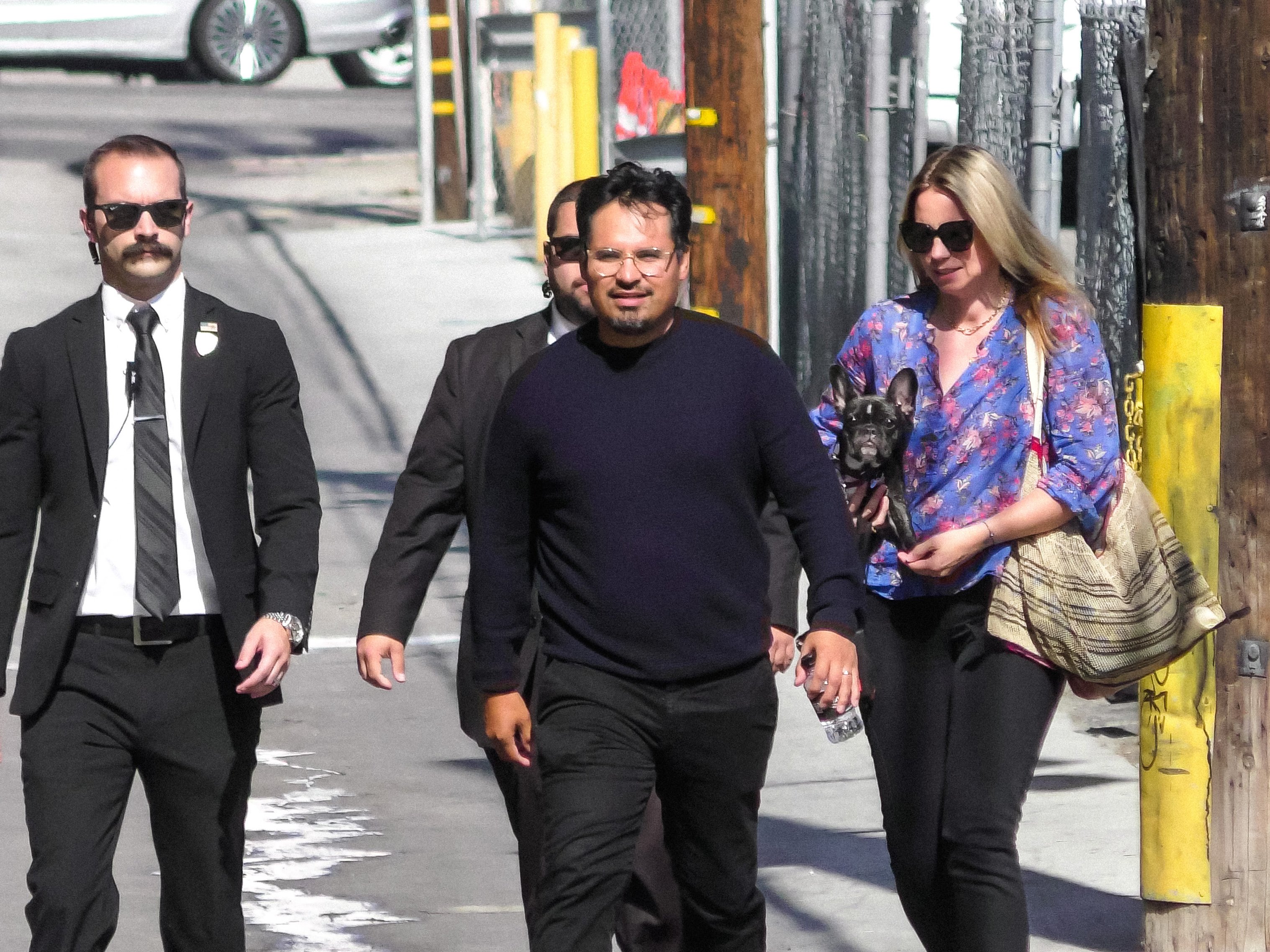 Michael Peña and Brie Shaffer are seen arriving at "Jimmy Kimmel Live" on July 29, 2019 in Los Angeles, California. | Source: Getty Images
In "Jexi," Peña portrays the cold-hearted boss of the antagonist, played by Adam DeVine. For the premiere of the technology-driven comedy on October 3, 2019, he and Shaffer looked comfortable in muted ensembles.
The screenwriter bundled up the family dog, Pearl, when she accompanied her husband to an interview on Jimmy Kimmel's late-night talk show on July 29, 2019. Meanwhile, the couple's love for food has them traveling all over their home base of LA, as the actor said:
"I have no qualms going to East LA and eating at a place where somebody else might be freaked out. My girl and I—we're foodies. Going to Bäco Mercat is cool, but so is going to Guisados on Cesar E. Chavez Avenue in Boyle Heights."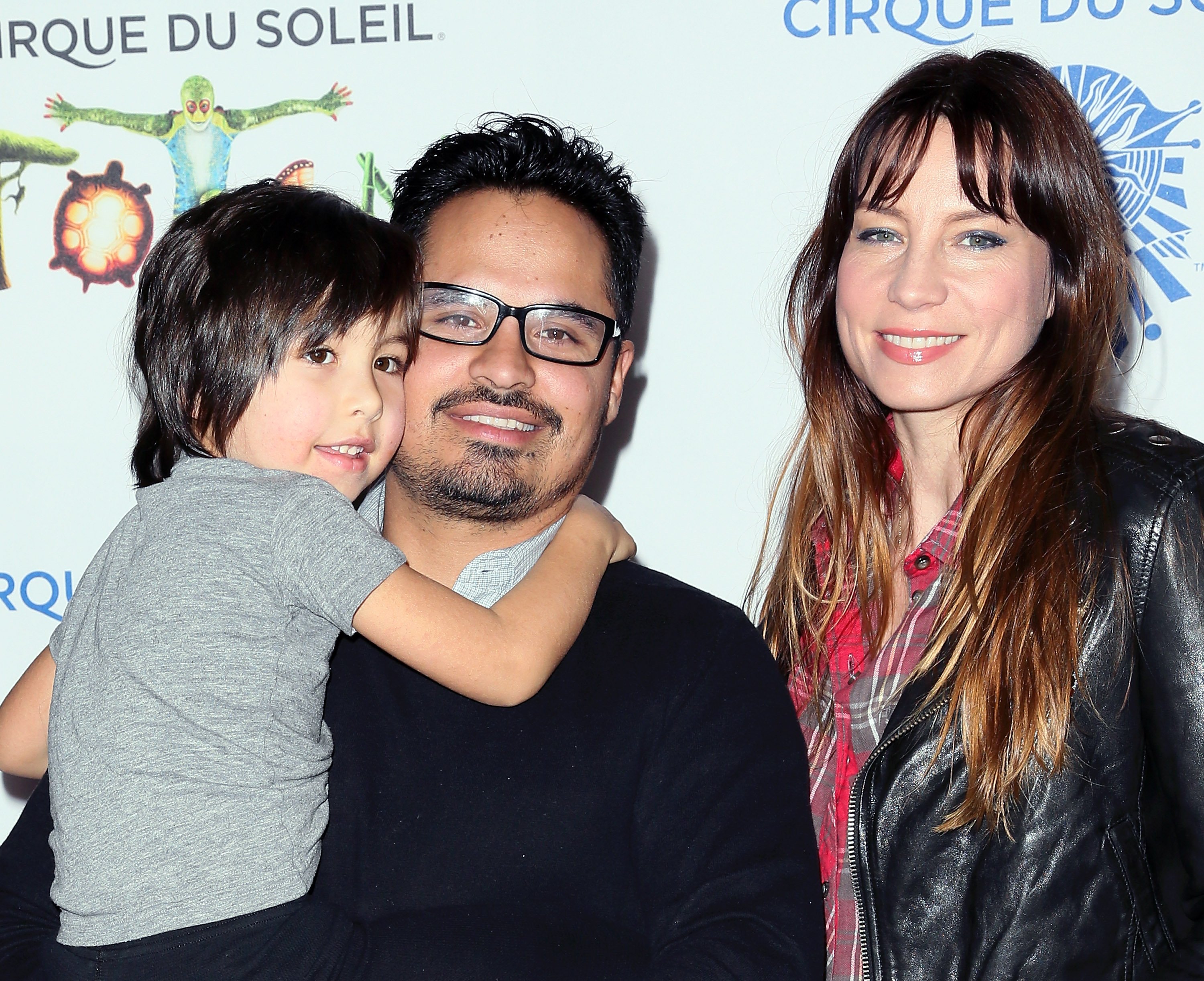 (L-R) Roman Pena, actor Michael Pena and his wife Brie Shaffer attend opening night of Cirque du Soleil's "Totem" at the Santa Monica Pier on January 21, 2014, in Santa Monica, California. | Source: Getty Images
Brie Shaffer Is the Mother of Michael Peña's Son Roman
Weeks before giving birth, Shaffer showed off her baby bump at a Hollywood gallery opening on August 30, 2008. The couple welcomed their only son Roman Joel Peña in September 2008.
The star shared how becoming a father has made him more cautious and helped him get into his character of a dad of three on "Narcos: Mexico":
"You get the feeling of potential loss, like you don't want your kids to grow up without a parent. So, you sort of take that into consideration whenever you're close to danger or whatnot."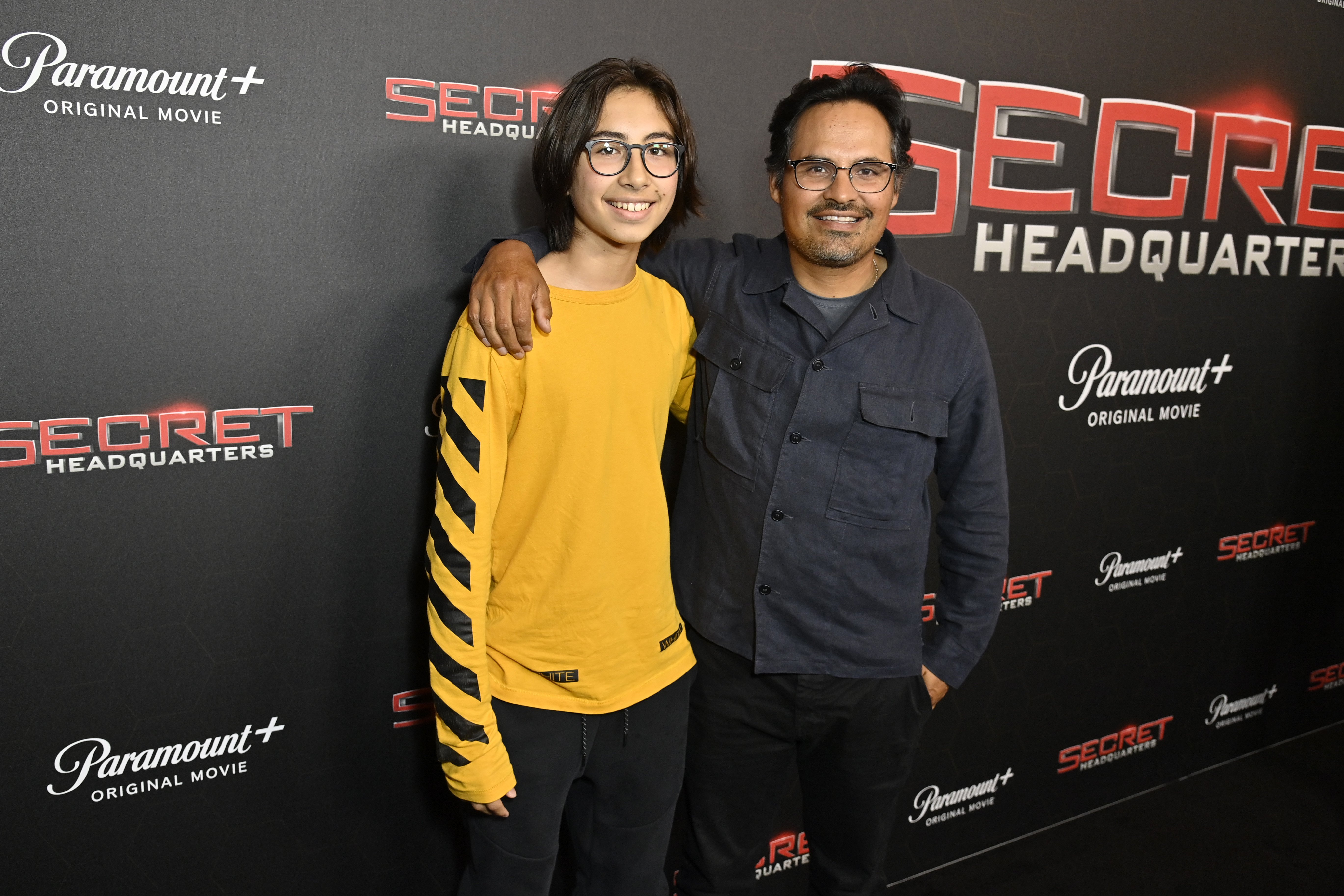 Roman Peña and actor Michael Peña attend the Paramount+ "Secret Headquarters" premiere at Signature Theater on August 8, 2022, in New York City. | Source: Getty Images
Peña got two tattoos in one sitting at a West Hollywood tattoo parlor; one is his son's name across his chest. The Mexican-American actor said that a chest tattoo is an aesthetic that men of Mexican heritage pull off very well.
The "World Trade Center" actor introduced the newest member of his family on social media on May 27, 2019, a wide-eyed puppy named Pearl. He said, "My son is already in love with this dog. It's the cutest thing ever."
Read More: World News | Entertainment News | Celeb News
Anomama