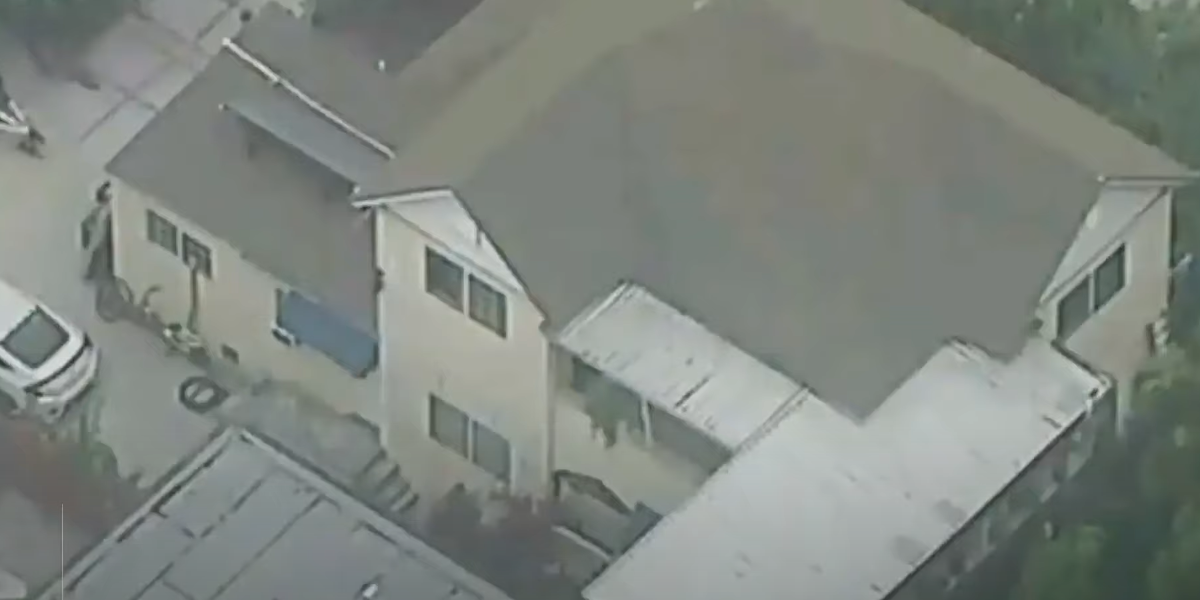 A California mother made a grisly discovery of a dead 30-year-old woman wrapped up in plastic in her son's bedroom.
A mother investigated a "gas smell" emanating from her son's bedroom around 1:15 a.m. on Sunday, according to police. The mother reportedly entered the bedroom and found a dead woman's body wrapped up in plastic.
EMS pronounced the woman dead at the scene in the South Central home.
Authorities have yet to reveal the cause of death of the woman or if the victim knew the suspect.
The Los Angeles County Coroner's Officer later identified the victim as 30-year-old Hannah Rachel Collins.
The suspect is a 26-year-old Hispanic man, but police have yet to name the person of interest.
LAPD Homicide Detective Ryan Rabbett said Collins' death is "being handled as an undetermined death investigation pending an autopsy and full toxicology."
The Los Angeles Medical Examiner has already completed Collins' autopsy. However, public information specialist Kelly Vail said determining Hannah's cause of death could take "four to six months" pending additional investigation and toxicology tests.
Collins is a native of Mississippi, but had been visiting friends in Los Angeles since June. She was expected to return home to Mississippi this month, Hannah's mother told Fox News. Hannah just celebrated her 30th birthday on Aug. 1.
The mother said her daughter was "raised in church and was very kind, thoughtful and would do anything to help anyone," adding Hannah was "very smart, artistic and outgoing."
"Someone murdered my daughter – that's homicide," the grieving mother told Fox News. "Someone wrapped her in [plastic] wrap, someone did that to her… I don't understand why his name is kept a secret."
The unnamed mother said, "I don't even know how long she was dead. Did his mother give him time to run then call [police]? Something is not right here."
The mother said she has yet to hear from detectives at the Los Angeles Police Department.
Like Blaze News? Bypass the censors, sign up for our newsletters, and get stories like this direct to your inbox. Sign up here!
[embedded content]Dead woman found wrapped in plastic in son's room by horrified mother is ID'edwww.youtube.com
Read More: World News | Entertainment News | Celeb News
TheBlaze