Ashley Walters' wife, Danielle Isaie, is successful in her own right. She has built a successful career as an actress and has learned to juggle motherhood and her demanding career.
Danielle Isaie and Ashley Walters have been married for ten years. Despite having careers in an industry where breakups and divorces are common, they have proved that love conquers all.
Isaie, a mom of three, has been in the acting industry for two decades and has worked on notable projects. While she admitted that pursuing an acting career can be challenging, she said one can achieve a breakthrough with persistence.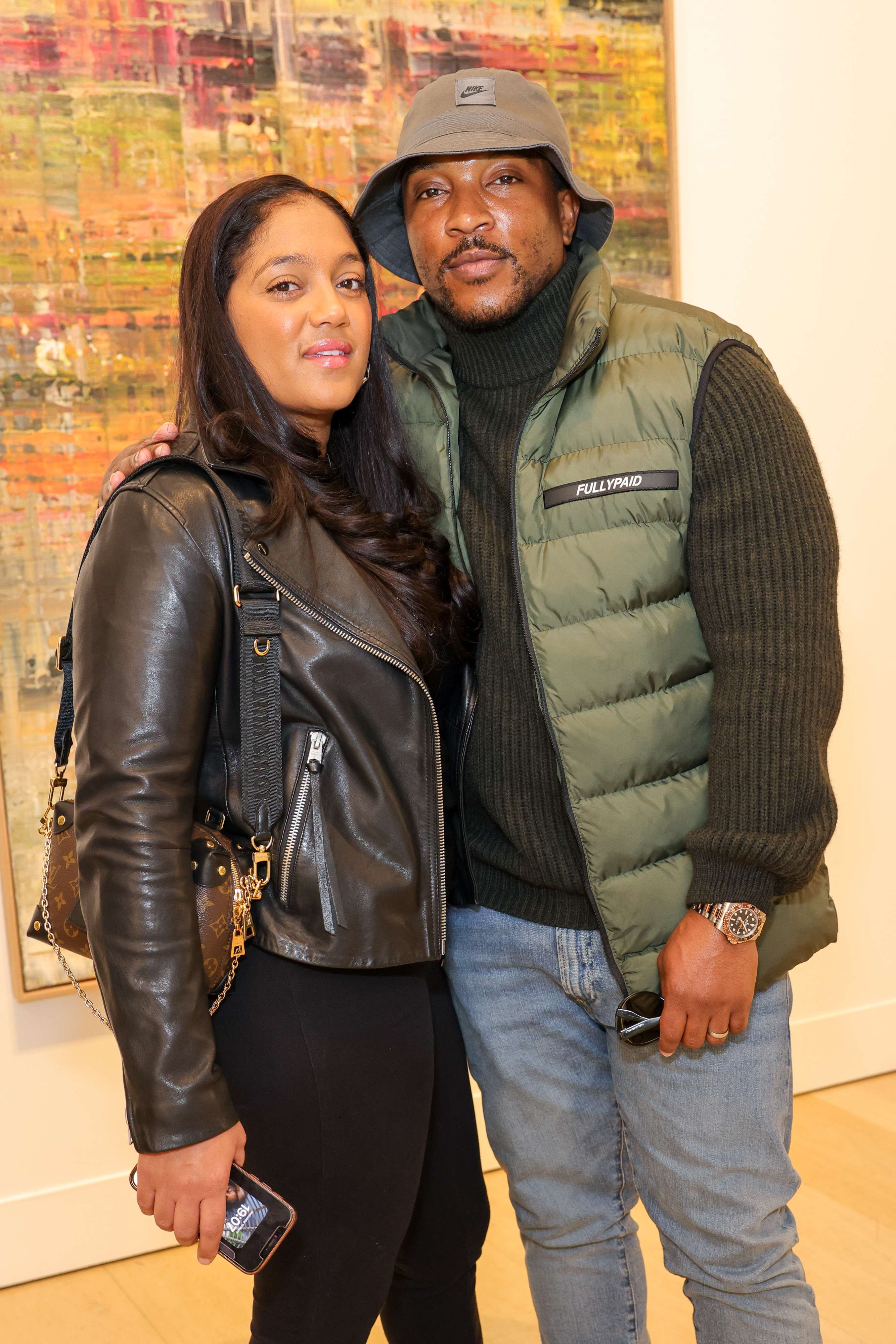 Danielle Isaie and Ashley Walters on March 15, 2023, in London, England. | Source: Getty Images
Ashley Walters' Wife Is an Accomplished Actress
Despite having a famous husband, Danielle Isaie is successful in her own right. She has proved herself a talented actress, having starred in several projects. She is best known for her role as Candace in the acclaimed short drama series, "Sugar Rush."
She also played Cherice in the comedy-drama series, "Gavin &Stacey," and Amanda in the crime drama series "Top Boy," in which her husband starred. Danielle Isaie's other note-worthy projects include "Chewing Gum," "Casualty," "Doctors," "Some Things," "Off the Hook," "The Bill," and more.
Isaie discovered her passion for acting at a young age. In an interview, she shared that as a child, she had a deep fondness for watching sitcoms and was captivated by the performances. Her exposure to these sitcoms played a crucial role in fueling her desire to pursue a career in acting.
In an interview, Isaie expressed her strong support for her children in pursuing their dreams and goals.
Even though she has secured numerous roles, Danielle Isaie shared valuable lessons she has acquired as an actress. She emphasized that one of the most crucial lessons is developing a resilient attitude. She said rejection can be a common experience in the acting industry, even after numerous auditions.
She shared that persistence and believing in herself have kept her going. According to Ashley, playing Candace in "Chewing Gum" has been one of the proudest moments in her acting career.
Ashley Walters and Danielle Isaie Got Married in 2013
Isaie and Walters tied the knot in 2013 in a colorful wedding ceremony. While celebrating their 8th wedding anniversary, Walters, who costarred with 50 Cent and Terrence Howard in "Get Rich or Die Tryin," paid his wife a heartwarming tribute. She wrote," You know a caption cannot explain how grateful I am you have stuck by me for the last eight years. He continued:
"The countless mistakes that have been made, but when I wanted to give up on myself, you never did. That's why I am still standing. What anyone else thinks of us is none of our business. We know what we have! This is lifelong. Just us. Happy Anniversary Queen."
The couple celebrated their 10th wedding anniversary this year, with Isaie surprising her husband at his workplace and capturing the romantic moment in a video shared on her social media page. In a separate post, she shared a collection of photos that showcased their journey together over the years and accompanied them with a heartfelt tribute.
Even though Isaie and her husband have demanding careers, she explained they have consistently supported each other in pursuing their personal goals and dreams. Whenever one person is away for work, the other takes charge of their household.
Isaie is a mom of three. She has one child from her previous relationship and two children she shares with her husband. Together, they have eight children, with her husband having five children from his previous relationships.
In an interview, Isaie expressed her strong support for her children in pursuing their dreams and goals. She also opened up about her experience of balancing her career with motherhood during her early years as a young mom. While acknowledging the considerable challenges of caring for a small baby at the time, she emphasized that her deep passion for her craft made the effort and sacrifice worth it.
Read More: World News | Entertainment News | Celeb News
Anomama