Twenty-five years ago, in August 1997, Princess Diana passed away in a tragic car crash.
She was not with her children then, and in 2017 her sons spoke out about their last conversation with their mother.
Another person who was there on that fateful night has also shared his thoughts.
Prince William and Prince Harry were 12 and 15 when their mother passed away. For this reason, they said in the HBO 2017 documentary "Diana: Her Life and Legacy" that their last conversation with their mother was short.
The young men told the public that the documentary was the last time they would speak so openly and honestly about their feelings regarding their mother's death. Harry talked about his feelings regarding the phone call in the documentary.
Diana Princess of Wales at a dinner given by President Mitterand in November, 1988 at the Elysee Palace in Paris, France | Source: Getty Images
It was mentioned in the documentary that the young men had cut the phone conversation with their mother short as they were excited to get back to playing. Harry said:
"If I'd known that that was the last time I was going to speak to my mother, the things that I would – the things I would have said to her."
DOCTOR RECALLS WHAT HAPPENED IN CAR AFTER ACCIDENT
When the accident happened, Princess Diana was in Paris. It was said that the princess and her rumored boyfriend "Dodi" Fayed had been dining at The Ritz Hotel in Paris, where they left at just past midnight.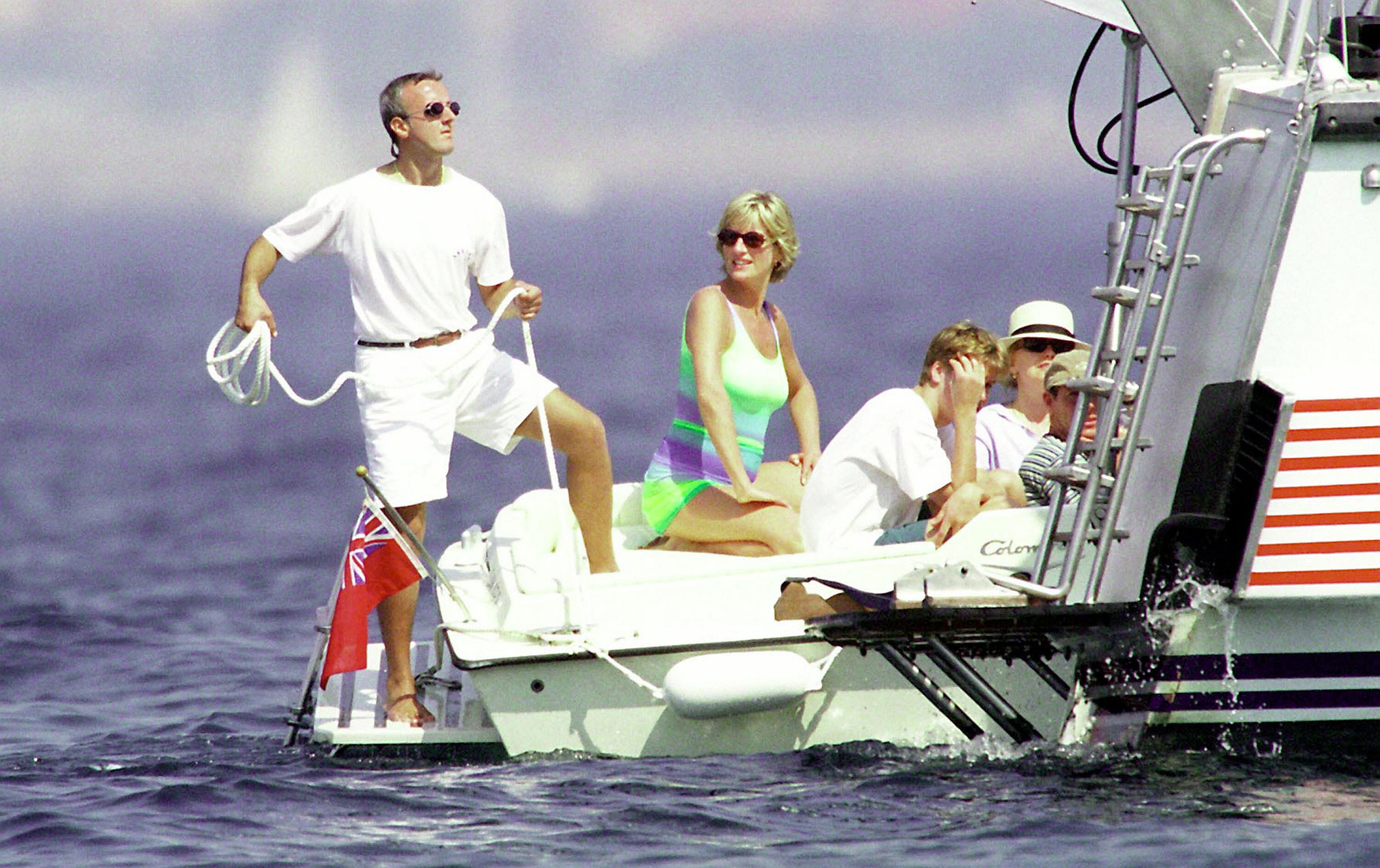 Diana, Princess of Wales and son Prince William are seen holidaying with Dodi Al Fayed (not pictured) in St Tropez, France. July 17 1997 | Source: Getty Images
According to "Oprah Daily," the car they were traveling in was going 70 mph, 40 mph over the speed limit on the road they were traveling. It was reported that the driver lost control of the car and had a terrible crash.
It was reported that the couple, along with the driver and one other passenger, crashed in the Alma Tunnel in Paris as they tried to evade the paparazzi. The driver was speeding to try and get away from them.
He claimed he didn't ask any of them for help, but he didn't feel they deterred him from doing his job.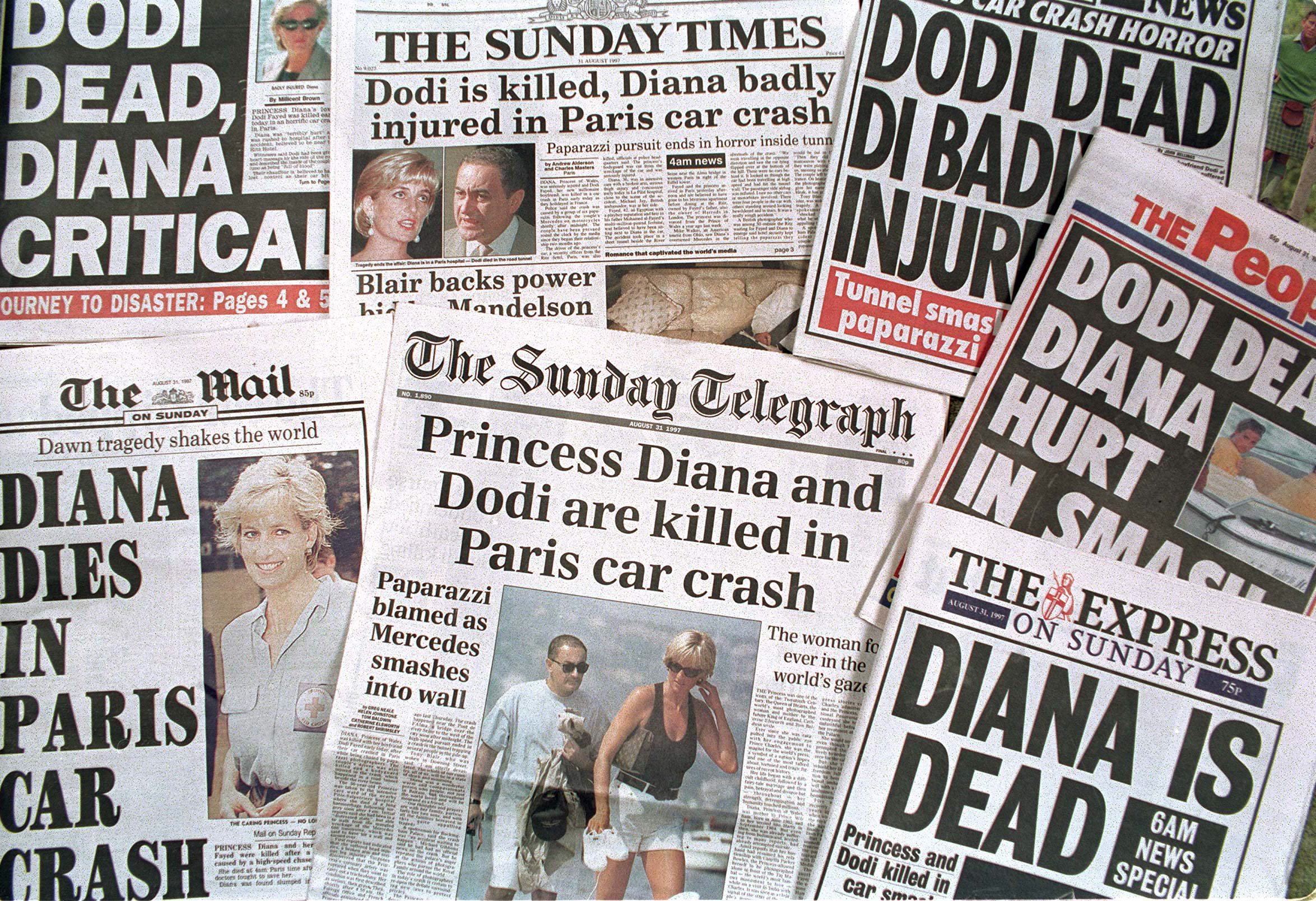 Newspaper Headlines Announcing The Death Of Princess Diana And Dodi Fayed In A Car Crash In Paris, 31st August 1997. Norholt, UK | Source: Getty Images
Some reports said while it was confirmed that they were trying to get away from the paparazzi, the driver was intoxicated at the time of the accident, which led to him losing control of the vehicle.
The driver and Fayed were pronounced dead at the scene on August 31, 1997. Diana was then reported to have had a concussion, a cut on her thigh, a broken arm, and terrible chest injuries. As reported by "AP News," her doctor that night had some strong feelings about her accident.
Dr. Frederic Maillez told "AP News" that he was on the scene of the accident that night and felt responsible for her last moments. Maillez mentioned that he understood his name would permanently be attached to that tragic night.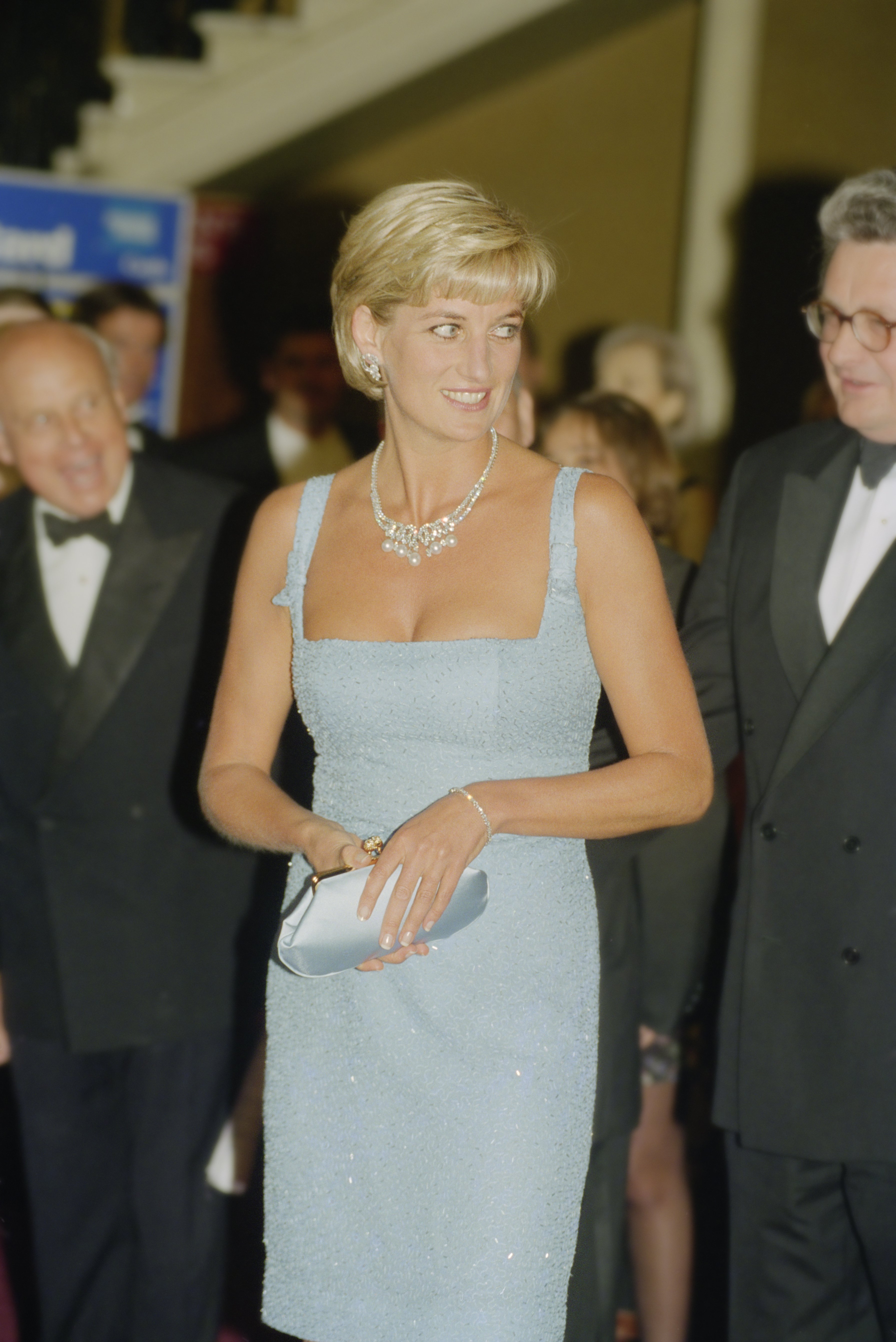 Princess Diana at the Royal Albert Hall after an English National Ballet production of 'Swan Lake', London, 3rd June 1997 | Source: Getty Images
The doctor told the publication that he arrived on the scene and saw four people in the wreck, two of whom had already passed and two of whom needed assistance. He noted that the man in the front passenger seat could wait as the woman in the back seat was in worse condition.
Maillez revealed that he rushed to attend to Diana, who was reportedly on her knees with her head down. He confessed:
"I know it's surprising, but I didn't recognize Princess Diana. I was in the car on the rear seat, giving assistance. I realized she was very beautiful, but my attention was so focused on what I had to do to save her life, I didn't have time to think, who was this woman."
Diana, Princess of Wales as she makes a three day visit to Bosnia – Herzegovina as part of her campaign to raise awareness about the devastating effects landmines have on peoples lives. 10th August 1997 | Source: Getty Images
The doctor mentioned that one of the people on the scene told him the victims were English, so he began speaking English to Diana and told her he was a doctor there to help her. He didn't even realize who she was when the paparazzi arrived on the scene.
Maillez affirmed that the paparazzi didn't interfere with his job. He claimed he didn't ask any of them for help, but he didn't feel they deterred him from doing his job. However, after he learned who the woman he was helping was, he began having doubts.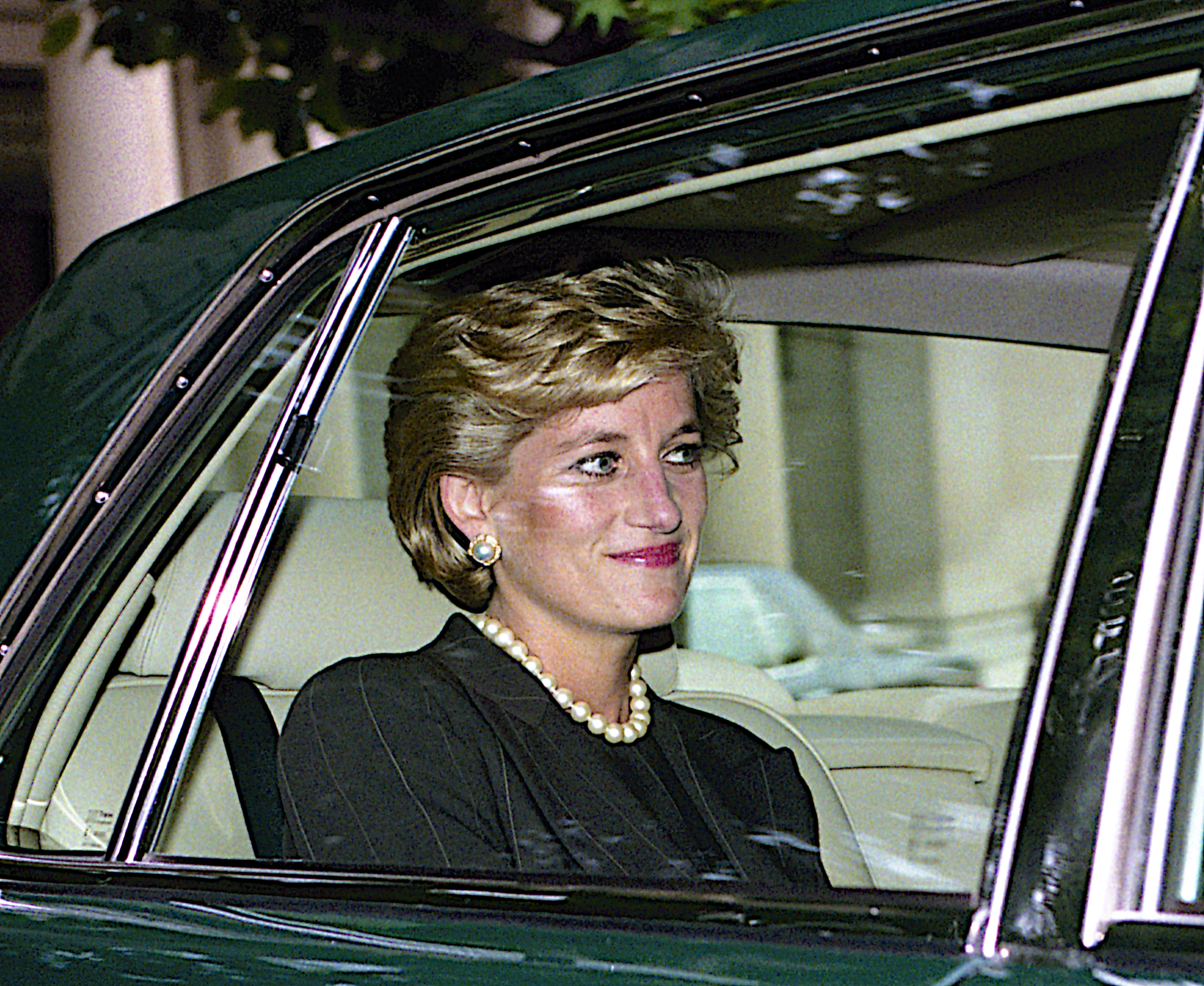 Diana, Princess of Wales leaves the Brazilian Ambassador's residence enroute to the White House. 24 September 1996, Washington, D.C. | Source: Getty Images
While he said the paparazzi didn't prevent him from doing his job, when he learned the victim was Princess Diana, who was pronounced dead later on, "AP News" reports that he wondered:
"Did I do everything I could to save her? Did I do correctly my job?"
He claims to have asked all police officials and medical professionals on the scene of the accident if he followed the proper procedures to save the princess and says they all confirmed that he did.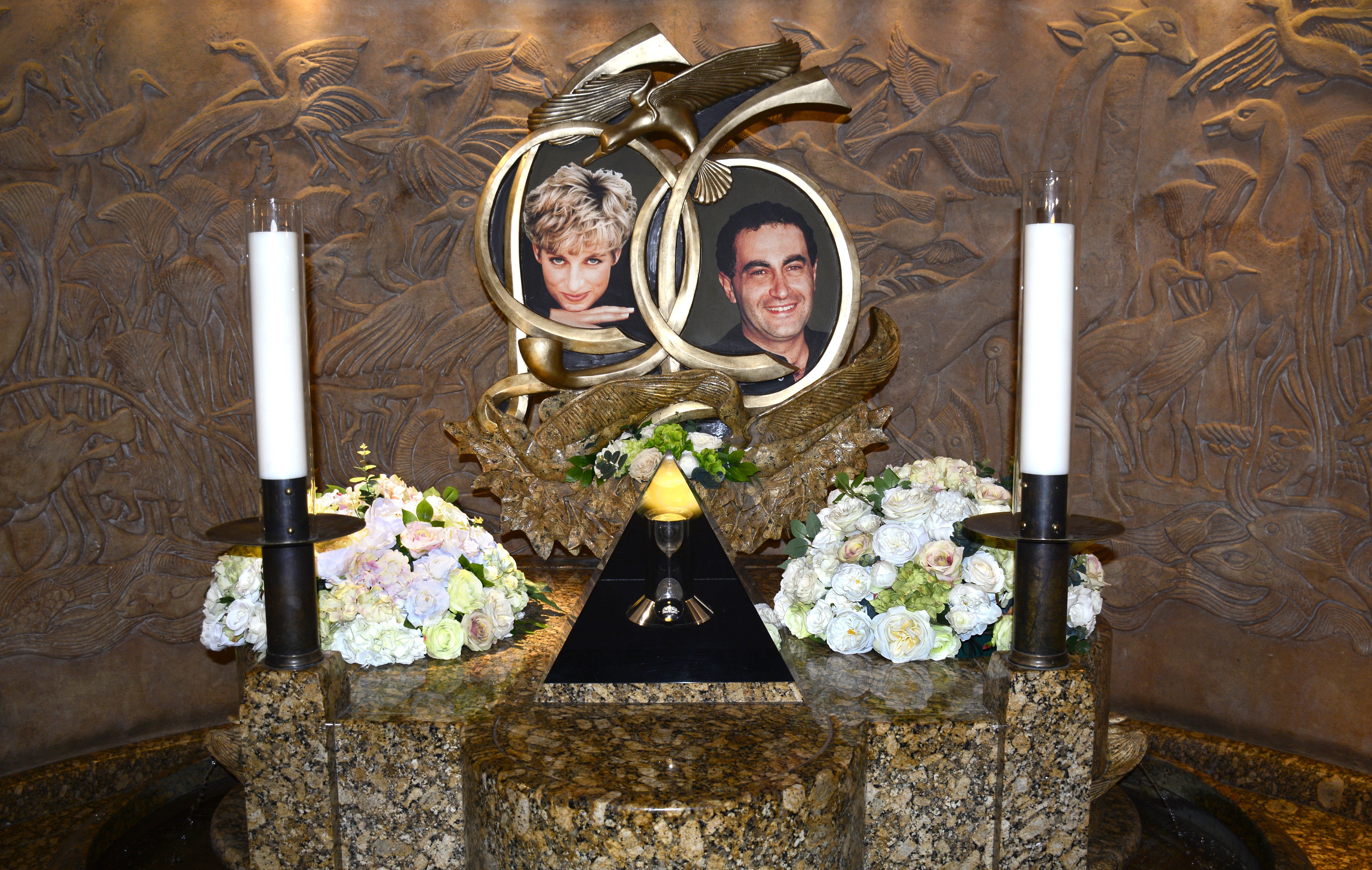 A memorial to Princess Diana and Dodi Fayed is an attraction at Harrods department store in London, England. September 25 2017 | Source: Getty Images
However, he says that the memory of that night still lives within him, and the 25th anniversary of Diana's death has brought all the feelings up again. He also said that he thinks of her every time he drives through the Alma Tunnel, where the accident occurred.
SHE BEQUEATHED HER JEWELS TO HER LOVED ONES
"Mirror" reports that Diana was known for her jewelry, which caught the eye of many during her lifetime. It has been said that the tiara she wore on her wedding day gave her a headache because it was so heavy.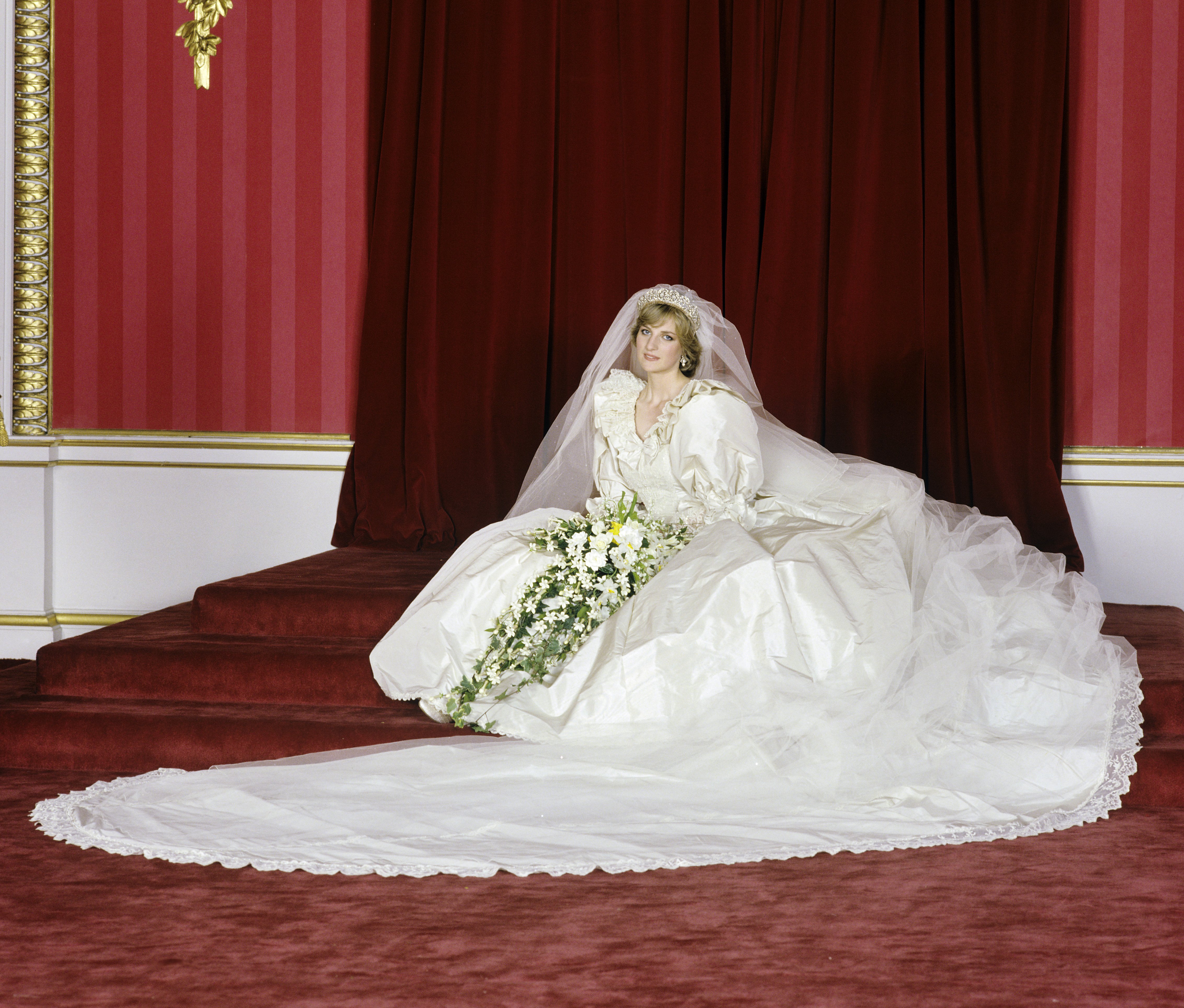 Diana, Princess of Wales in the Throne Room at Buckingham Palace after her wedding on 29th July 1981 | Source: Getty Images
Diana is alleged to have had many pieces of jewelry which she left to her sons after her tragic death in 1997. "Mirror" reports that she had many pieces of fine jewelry before marrying into the royal family because she was born into an aristocratic family.
The publication also said that Diana often wore jewelry from the Queen's collection, which comprised 300 items. After her death, these pieces became the property of her sons, Princes William and Harry.
It has been alleged that since Prince William and Prince Harry have each married, their wives now wear a select few pieces from Princess Diana's collection. When Prince William proposed to Duchess Kate, he used his mother's sapphire engagement ring.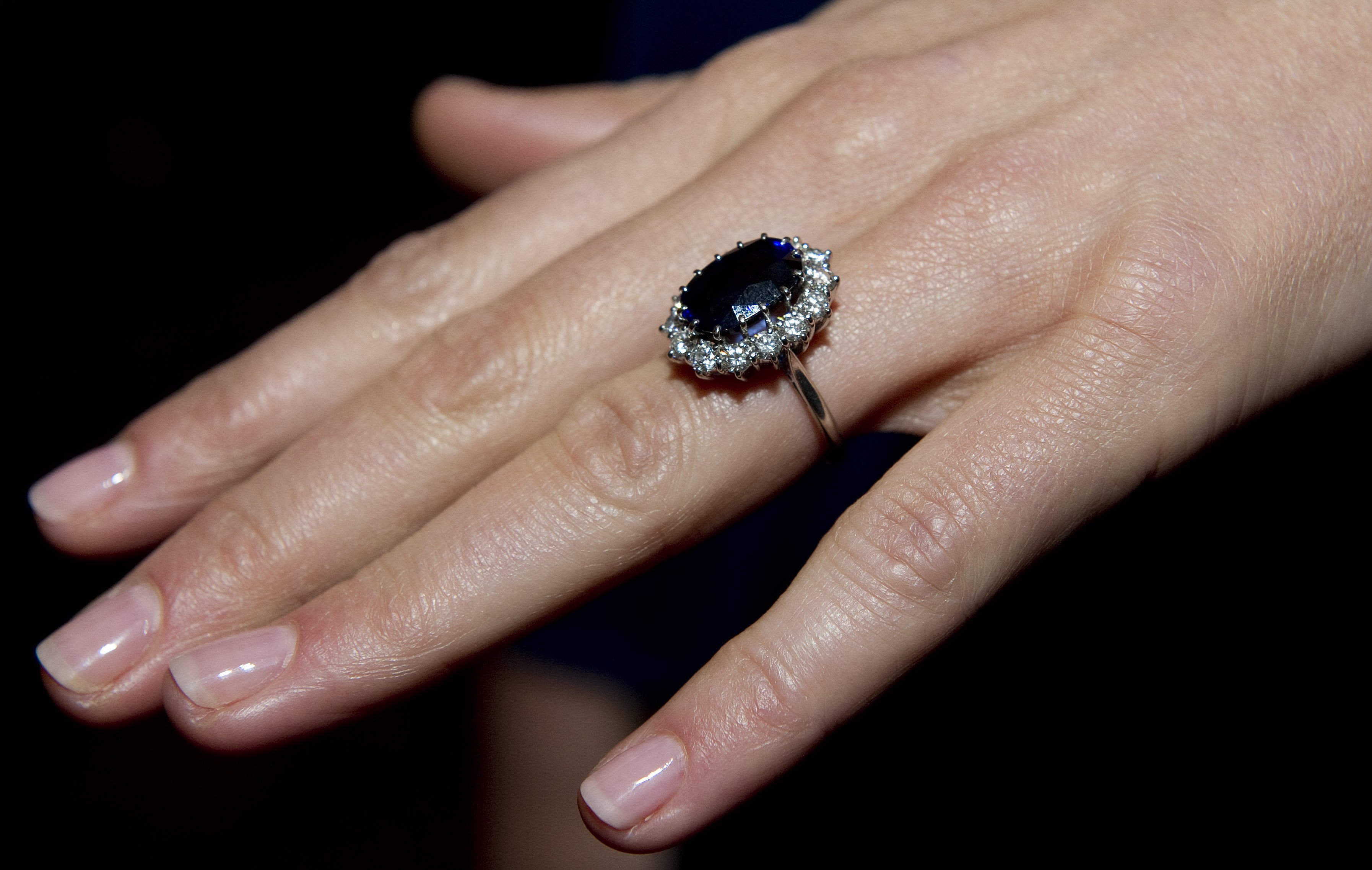 A close up of Kate Middleton's engagement ring as she poses for photographs in the State Apartments with her fiance Prince William of St James Palace on November 16, 2010 in London, England | Source: Getty Images
"Mirror" reported that the ring, created by crown jeweler Garrard, comprised a 12-karat oval blue Ceylon sapphire surrounded by 14 diamonds and is set in 18-karat white gold. It is alleged that Prince Harry initially chose it but decided to give it to his brother later.
It has been reported that Harry decided to give the ring to his brother instead because he wanted the ring to have the chance to be on the throne one day, which would be more probable for William as he was in line for the throne before Harry was.
Meghan Markle has also been seen wearing Diana's jewels, as "Mirror" claims. The publication shared that Markle has two of Diana's diamonds in her engagement ring and has worn an aquamarine cocktail ring that belonged to the late princess.
Read More: World News | Entertainment News | Celeb News
Anomama