Sheryl Goddard and Alice Cooper. | Source: Getty Images
Rock legend Alice Cooper gained notoriety for his shocking near-fatal stunts when performing onstage. In recent years, the singer went viral for what fans thought would be his ultimate act yet: a suicide pact with his wife, Sheryl Goddard.
In June 2019, Alice Cooper of the eponymous rock band revealed an aspect of his relationship with his wife, Sheryl Goddard, that made headlines. The musician declared that he and Goddard had made a pact.
Explaining that they had "no way" of living without each other, Cooper shared that as a couple, he and Goddard had "always said" there would never be a time when one of them would be mourning the other.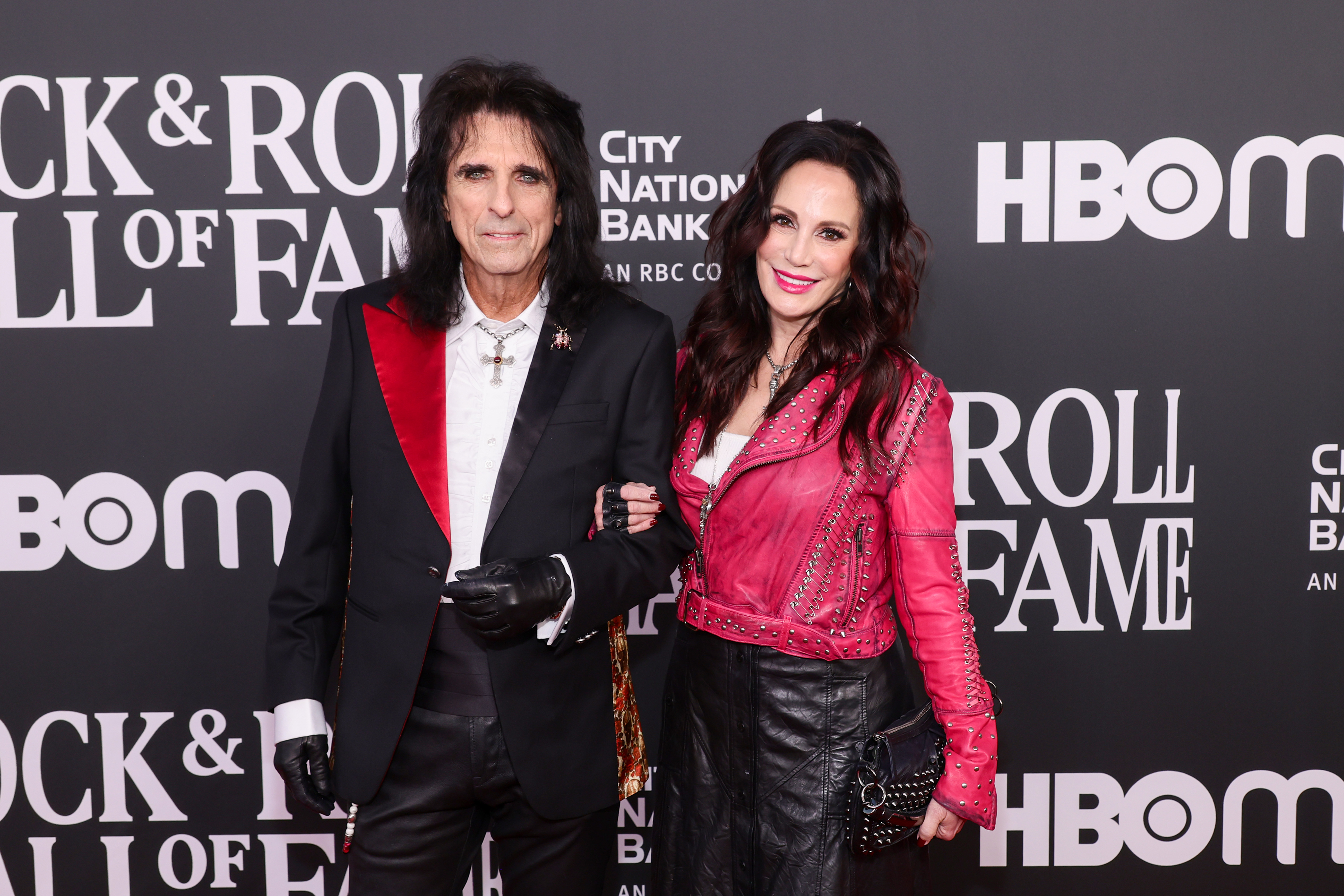 Alice Cooper and Sheryl Goddard attend the 37th Annual Rock & Roll Hall of Fame Induction Ceremony at Microsoft Theater on November 5, 2022, in Los Angeles, California. | Source: Getty Images
"Whenever it does happen, we are going to go together," Cooper stated, seemingly alluding to their deaths. The interview immediately went viral, as numerous outlets reported that Cooper had revealed a death/suicide pact he made with his wife.
Fans immediately took to social media to express their shock, speculating whether the couple would commit suicide, while others worried if he or Goddard had fallen ill. Cooper eventually addressed the rumors with a statement on Instagram.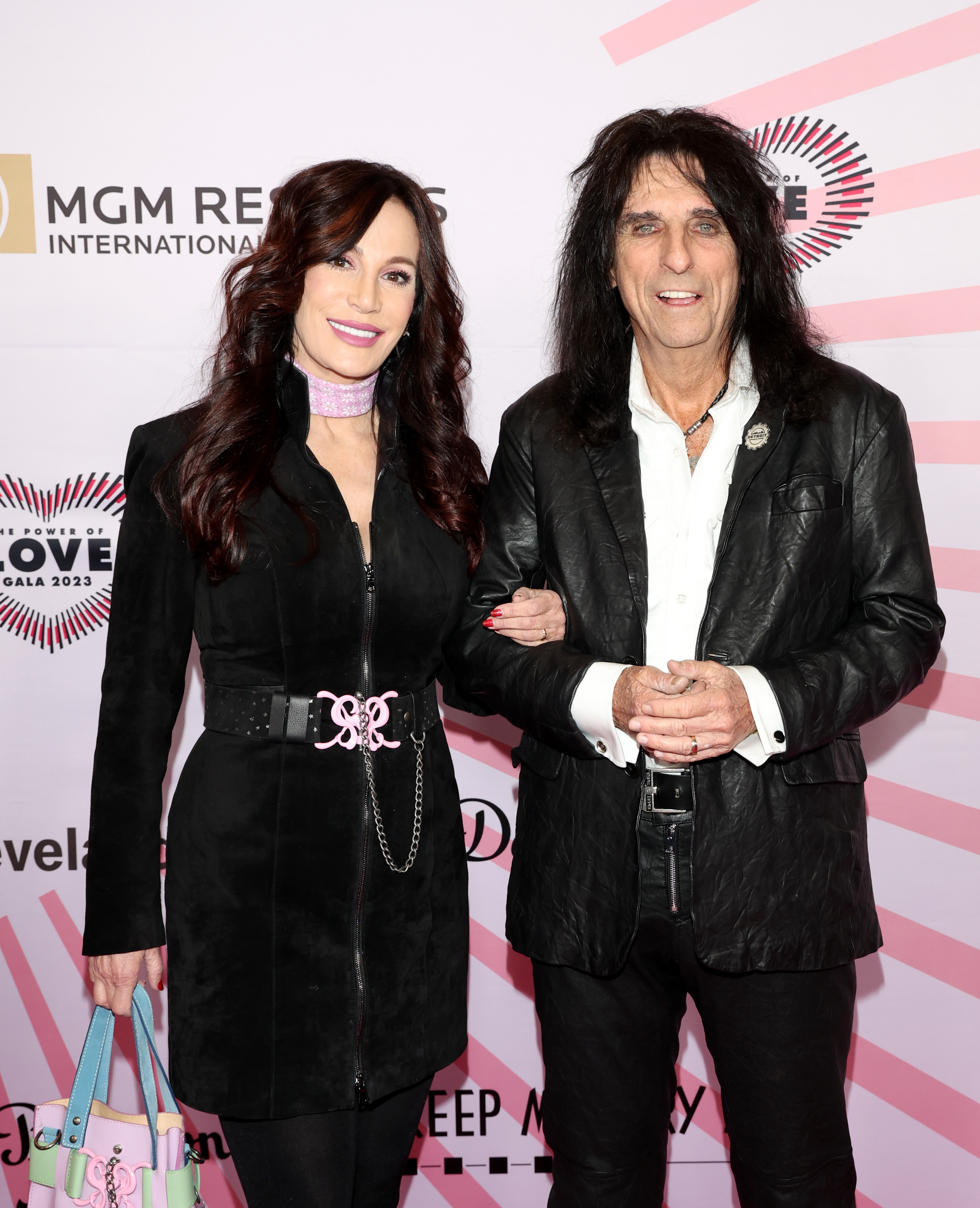 Sheryl Goddard and Alice Cooper attend the 26th annual Keep Memory Alive "Power of Love Gala" benefit for the Cleveland Clinic Lou Ruvo Center for Brain Health at MGM Grand Garden Arena on February 18, 2023, in Las Vegas, Nevada. | Source: Getty Images
Alice Cooper on Death Pact Rumors: 'We have a LIFE Pact'
A few days after his interview caused an online stir, Cooper released a statement clarifying his comments, saying, "Sheryl and I do NOT have a death pact; we have a LIFE pact. We love life so much."
Cooper clarified that given how much time he and his Goddard spent together — they are "almost always together" — if anything were to befall either of them, they would most likely suffer the same fate.
Speaking on the matter in another chat, he said, "It got so blown out of proportion it was all laughable. I had to put out a statement going, 'Look, nobody's sick, nobody's gonna die. It was a throwaway line that I used that just got blown out of proportion.'"
Alice Cooper and Sheryl Goddard Once Fell Ill at the Same Time
In the same interview where he accidentally described a death pact, Cooper said he felt he and Goddard were far from dying. At 71 (in 2019), he claimed to weigh the same as when he was 30 and had a body that didn't tire easily.
Alice Cooper and Sheryl Goddard are seen on July 11, 2023, in London, United Kingdom. | Source: Getty Images
A Little about Alice Cooper and Sheryl Goddard's Marriage
Cooper and Goddard have been married since March 1976. They met in 1975 when Goddard played Ethyl in his show "Alice Cooper: Welcome to My Nightmare." They have since been an inseparable pair in show business.
Parents to three children, one of whom is now a makeup artist (Sonora Cooper), Cooper and Goddard are also believers of the Christian faith. Cooper's father was a pastor, and his dad was an evangelist.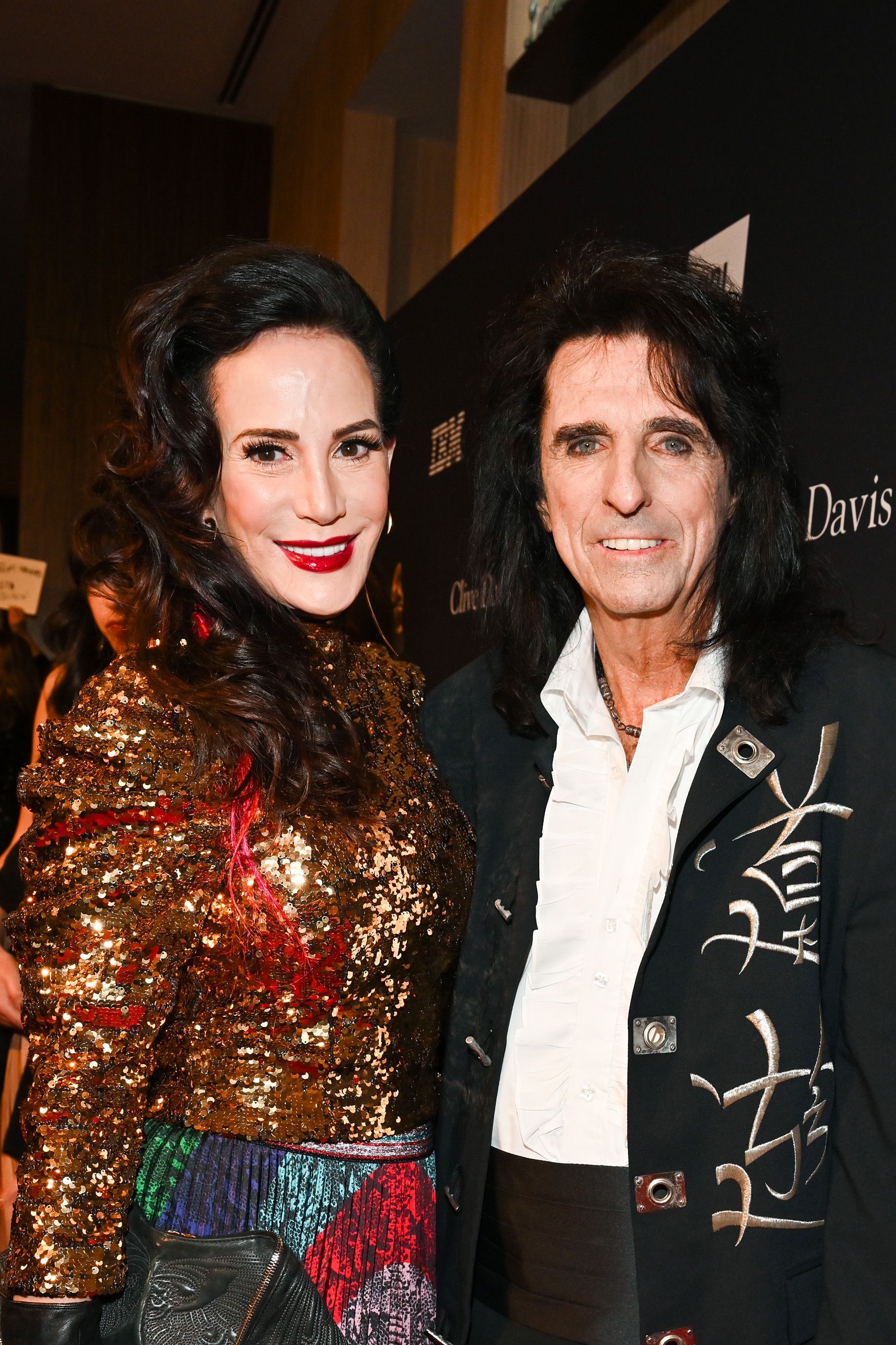 Sheryl Goddard and Alice Cooper attend the Pre-GRAMMY Gala & GRAMMY Salute to Industry Icons Honoring Julie Greenwald and Craig Kallman on February 4, 2023, in Los Angeles, California. | Source: Getty Images
"I grew up in the church, went as far away as I could from it — almost died — and came back to the church," he explained. When it came to the secret to his decades-long marriage — similar to that of Dolly Parton's with Carl Thomas Dean and Michael Caine's with Shakira Baksh — the singer revealed it was maintaining the romance.
Cooper described his wife as "very organized" while he's the more "spontaneous" partner. "She never knows what's coming," he remarked, except she could always expect to find him home and sober. Now and then, the artist will throw in a random romantic getaway to make his wife feel appreciated.
Read More: World News | Entertainment News | Celeb News
Anomama