In the past, Octavia Spencer has opened up about why she does not have a husband or children and revealed that while she thought both were in the cards for her, life had other plans for the actress.
Octavia Spencer is one of the most admired actresses in Hollywood. Born and raised in Alabama, the icon has played several roles, received various awards, and has many award nominations.
Away from the spotlight, Octavia Spencer's personal life is pretty interesting. While many Hollywood stars are over the moon about being married and having kids, the actress shows no interest in having children of her own.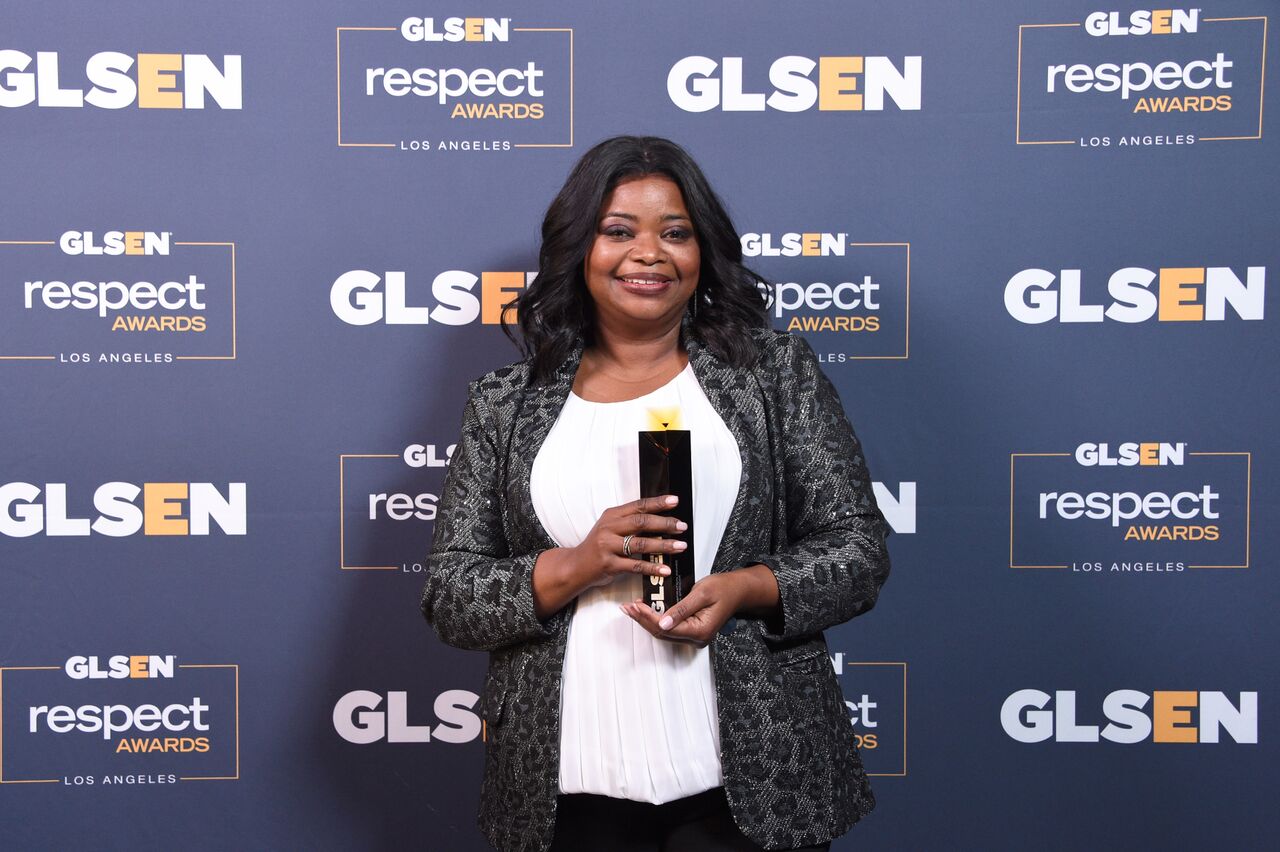 Octavia Spencer at the 2019 GLSEN Respect Awards, November 1, 2019. | Photo: Getty Images
Octavia Spencer Never Married and Is Totally Fine with It
During an interview in 2013, Spencer was asked if she had dated more since her fame, and the actress revealed that she went out less. She shared that the visibility that came with being famous was "scary" and added:
"At this point, I'm not looking. He has to find his way to me. I'm totally fine with not being married or a mom right now."
At the time of writing, Spencer had nearly two million followers on Instagram and had yet to share details of her love life. The actress often takes to social media to give fans a closer look at her life as a successful actress and to celebrate her famous friends such as Kate Hudson and Reese Witherspoon.
Olivia Also Does Not Have Kids and Shared Thoughts about Motherhood
In a round-table discussion, Spencer shared her thoughts on motherhood with fellow celebrities such as Amy Adams and Julia Roberts and revealed that she should have been married with 19 children.
However, she thought her eggs were dying on the shelf and would get past their expiration dates. According to the Alabama native, it was a decision she made, and she was okay with her choice.
Even though the author claimed to be okay without having offspring, she once said she wanted kids. In 2013, she admitted to wanting three kids. In her early forties in 2013, the producer said she would have been happy with one healthy baby.
Olivia Once Said She's Not Maternal
In 2014, Spencer shared the silver screen with Kevin Costner in "Black and White," a film that saw the two actors play grandparents in a custody battle over their granddaughter. Although the actress delivered a believable portrayal of a grandmother fighting for her grandchild, she revealed that she did not have a maternal side in real life. She said:
"I'm not maternal. I don't have any kids… I don't have a maternal instinct."
Spencer added that her performance in "Black and White" was simply a portrayal of what was written in the film's script and that she did not channel her maternal side for the role as the actress revealed that she did not have one.
Olivia Comes from a Big Family, and Mom Taught Her to Know Her Place in the World
Spencer comes from a large family. The actress is the second youngest of seven children raised by her single mother, Dellsena. While growing up, the Hollywood icon shared an excellent relationship with her mother.
Being a single mom, Dellsena ensured her kids used their opportunities well. In a chat with People and Entertainment Weekly, Spencer relayed that her mother worked as a maid and did other jobs in the quest to provide for her children.
According to the actress, Dellsena made her daughters understand that there were no limitations except the ones they placed on themselves. Most importantly, she taught the "Hidden Figures" star and her siblings to know their place in the world.
Sadly, the mom of seven passed away when Spencer was only 18 years old. Although the strong woman is not alive to witness her daughter's successful career, the actress owes all her success to Dellsena.
While growing up, her large family had very little, but with the help of her mother, she knew the state of the family at the time did not dictate her path. The author is proud of her family and tags them as the loveliest people in her life.
She has noted that her siblings are private people who love anonymity, which she respects. For Spencer, she believes spending the Christmas holidays with her family in Alabama is the best and would continue to do so till she gets married.
Fans of the talented actress are still optimistic that she would walk down the aisle someday, as the actress Melissa McCarthy made it known that Spencer caught the bouquet at her wedding.
Read More: World News | Entertainment News | Celeb News
Anomama