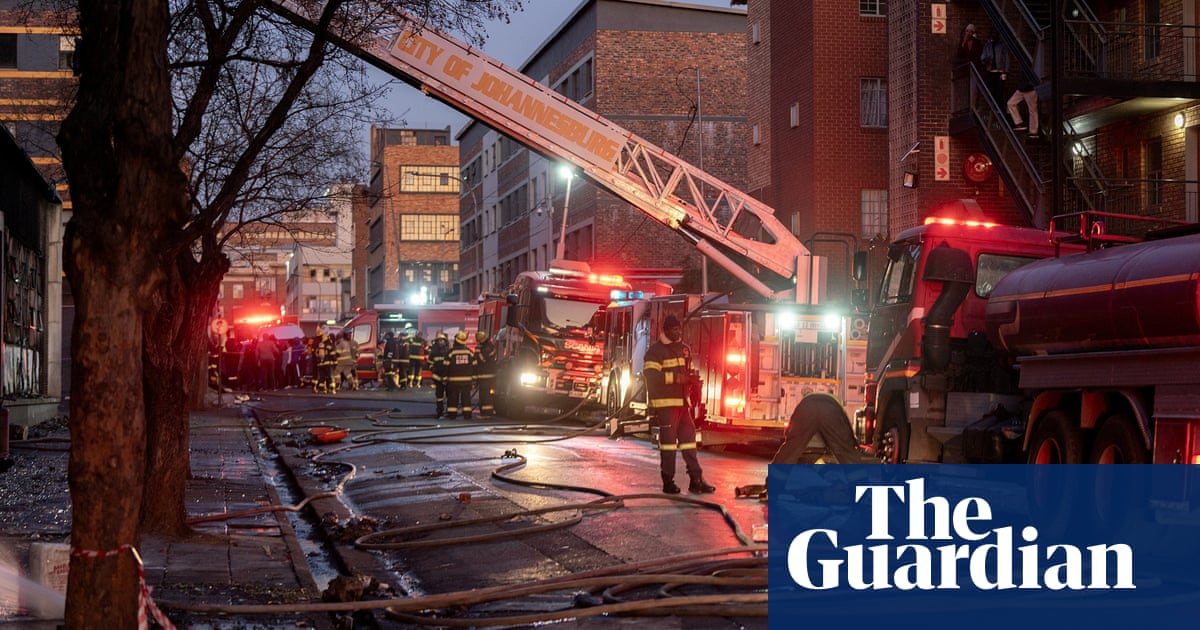 At least 52 people have died in a fire in a multi-storey building in Johannesburg, South Africa's biggest city, emergency services have said. A toddler is among those killed.
Emergency Management Services said another 43 people were injured in the blaze, which broke out early on Thursday.
The building has been evacuated, and spokesperson Robert Mulaudzi said a search and recovery operation was under way. It was likely the death toll would rise, he said, and it was not immediately clear what caused the blaze.
Inside the five-storey building was "an informal settlement", Mulaudzi said. "So there [are] a lot of informal structures inside the building. There is a lot of debris which we have to remove."
Authorities said the fire had been largely extinguished, but smoke still seeped out of the blackened building in downtown Johannesburg.
Television footage showed fire trucks and ambulances outside the red and white building with burned-out windows, which had been cordoned off by police.
The building was the fourth "older building" to catch alight in the city in recent months, local news organisation Times Live reported. Earlier in August, the top floor of a building in the suburb of Yeoville, near the central business district, caught alight, while in June, two children were killed in a fire in Hilbrow and in July, a fire broke out after an underground gas explosion.
This is a developing news story, please check back for updates.
With Associated Press and Agence France-Presse
Read More: World News | Entertainment News | Celeb News
Guardian