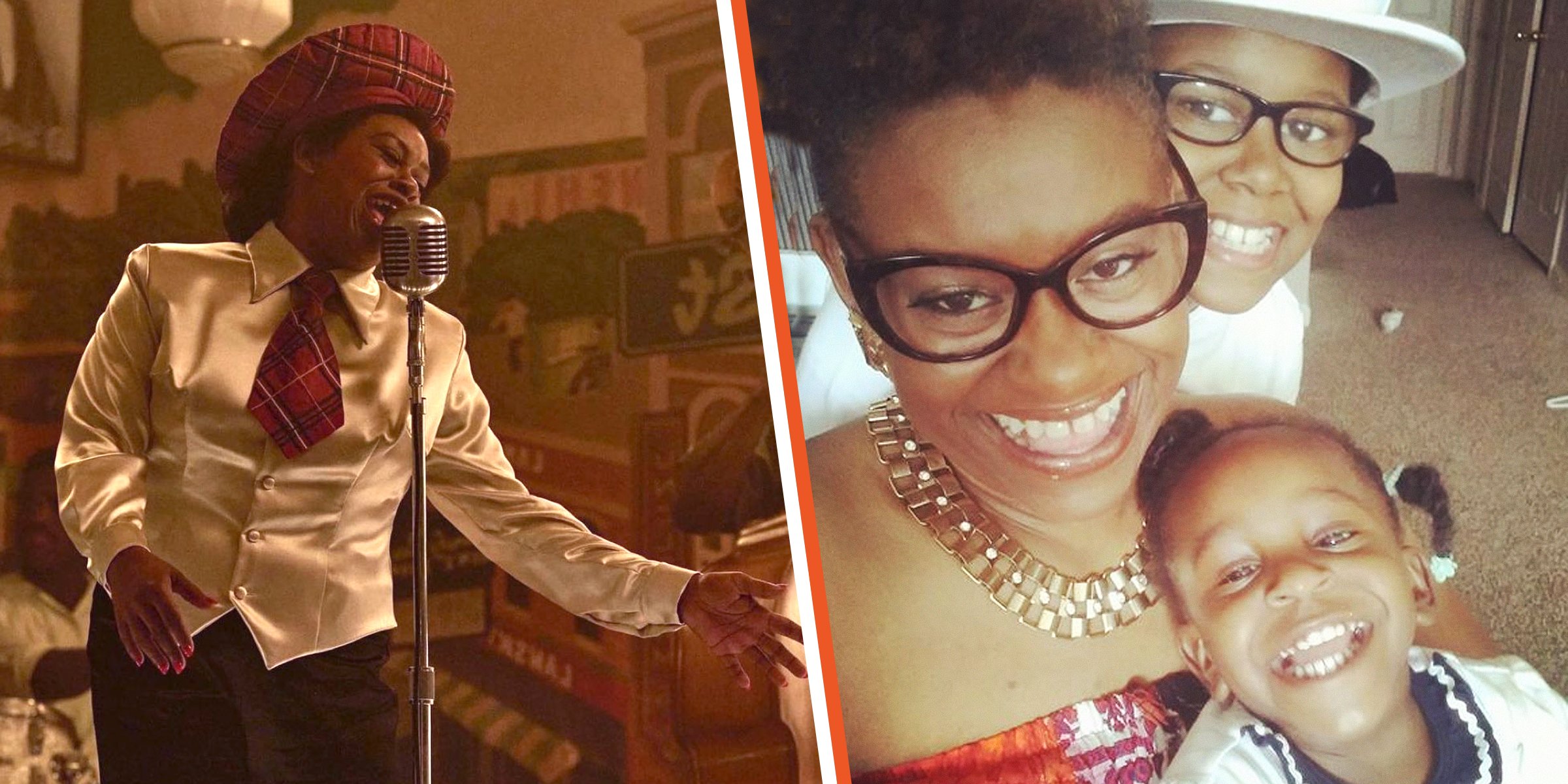 The Elvis movie has only just come out, but unfortunately, one of the characters has already met a tragic ending. A family member found her and reported it to the authorities. However, she had a full life before she passed.
Shonka Dukureh was a well-educated woman who received two degrees. She earned a master's degree in education from Trevecca Nazarene University. She also received a bachelor's degree in theatre from Nashville's Fisk University.
However, education is not the only thing she achieved in her lifetime. In March 2022, she posted her son on her Instagram, showing him off on a spring break vacation. She also has a daughter.
Shonka was proud of her children and posted many photographs of her children on social media. She has also expressed her gratitude for being her kids' mom after sharing their love for music, saying:
"My first born thoroughly enjoys frequenting guitar center to explore all the happening instruments and gear. He happened upon a very cool turntable set up and let me vibe witem a sec. Grateful to Be His Mom."
SHONKA'S BIG BREAK
Shonka was relatively unknown until she scored her breakout role in Baz Luhrmann's "Elvis." Sadly, this would be her first and last significant role. Her voice is also featured on the movie's soundtrack.
Her voice was featured on the soundtrack as she had many years of experience as a gospel singer. The song that Shonda contributed was "Hound Dog," as she played RnB singer Willie Mae 'Big Mama' Thornton.
Shonka shared her thoughts on her role as Thornton before her demise, saying it took a lot for her to play the part. She revealed:
"I was very aware and wanting to really be intentional about making sure I was paying respect, respecting her, respecting her legacy, respecting her spirit, respecting everything about what she brought to music and understanding that I'm able to do it because she's done it and laid that foundation."
When she passed away, Shonka was working on another big project that she sadly never got the chance to complete. The project was her first studio album, which was set to be titled "The Lady Sings The Blues."
While it was set to be released in June 2022, it was not to be. The album was a tribute to blues music and those who were the pioneers of rock 'n roll music but were never celebrated for their achievements.
SHONKA'S DEATH
At the young age of 44 years old, Shonka sadly passed away. While her loss was tragic, it was even sadder that her child found her unresponsive in her bedroom of her Kothe Way apartment.
One of her children found their mother unresponsive and could think of no other solution than to run to a neighbor's house to get help. When the neighbor was alerted of the situation, they called 911.
Although the autopsy results have not yet been carried out, it was revealed by the Nashville PD that there was no foul play expected in Shonka's death. One clear thing is that Shonka will be dearly missed.
Shonka was reasonably new to Hollywood and had only just begun to bask in the glory of the fame that "Elvis" would bring her when she passed away. However, she had already made an indelible mark on those in the industry.
The newcomer said she had never dreamed of being a famous actress, but once she was part of the movie, it felt fantastic to be there. From the tributes that have poured in for the actress, it is clear that the industry feels the same way about her.
Her family is mourning her loss, but they are not alone. All those who met her in the past couple of months due to making "Elvis" felt upset by her passing and said as much on their social media.
While her costars in the movie shared their heartbreak, fans worldwide that Shonka had only recently acquired took to Twitter to express how they felt about losing the fresh talent. One user said:
"Shonka Dukureh passing away is so heartbreaking. More than just a beautiful voice…she was a mom to 2 babies. Lord, please wrap her babies and loved ones in love and healing."
Other Twitter users found Shonka's passing upsetting because she was only just beginning to make a name for herself in Hollywood and had a bright future ahead of her that she would now not get to experience.
Tim Dillinger, a music journalist in Nashville, where Shonka lived, also shared his sorrow at hearing about the passing of someone fast becoming a beloved blues singer in Hollywood. He shared:
"The Nashville music community is in shock over this news. Shonka Dukureh (@iamshonka) was a fierce, unrelenting talent who gave it her all every time she stepped out. She was also a loyal, compassionate, beautiful soul."
However, it was the tributes from her costars that were genuinely touching. As the only people who truly got to experience Shonka before she passed away, her costars had many kind words to say about the woman.
Doja Cat, who also featured on the soundtrack of the movie and performed with Shonka at Coachella, shared her views on the situation, saying:
"Rest in Peace Shonka – an incredible talent taken from us too soon. Was a true honour getting to know her and I am so grateful to her for lending her incredible vocals to 'Vegas'.
Baz Luhrmann, a renowned director and the man that brought "Elvis" to life, then took to his social media to share his sadness at having lost one of the people who helped to bring his vision into the world.
Luhrmann was the first director to work with Shonka as an actress and shared that she was someone who always brought a lot of light and energy into any space she was in. He shared that a favorite word in her vocabulary was "blessings.
The director felt it apt that this was one of her catchphrases as he feels that Shonka's presence in their lives blessed him and all others who worked on "Elvis." He then said:
"We send all our love and support to Shonka's children and family at this time.
Although Shonka didn't see the fruits of her labor in full, she has marked the heart of everyone she worked with, and her voice will live on for decades in "Elvis." We wish her family peace and condolences at this time.
Anomama