Although little is known about Finn Little's parents, the actor often shares glimpses of his close relationship with his mother on social media. However, the "Yellowstone" star has not shared any pictures of his father.
After kickstarting his acting career at a young age, Finn Little made his movie debut and big break by starring as the titular character in "Storm Boy," a critically acclaimed movie in Australia released in 1999. He shared the screen with Emmy, Oscar, and Tony award winner Geoffrey Rush and Jai Courtney for the film.
The actor headed to Hollywood, and in 2021, he landed a lead role opposite Oscar winner Angelina Jolie in "Those Who Wish Me Dead" and left Taylor Sheridan so impressed that the director cast Finn Little as a series regular in the hit show, "Yellowstone."
With less than a dozen film credits, Little has cemented his place in the Australian entertainment industry, broken into the USA market, and starred alongside significant players in the industry.
However, while his popularity has skyrocketed and made him a young actor to watch, he has not shared much about his family. He often shares snaps of his mother, leaving fans wondering about his relationship with his father, who never appears on his page.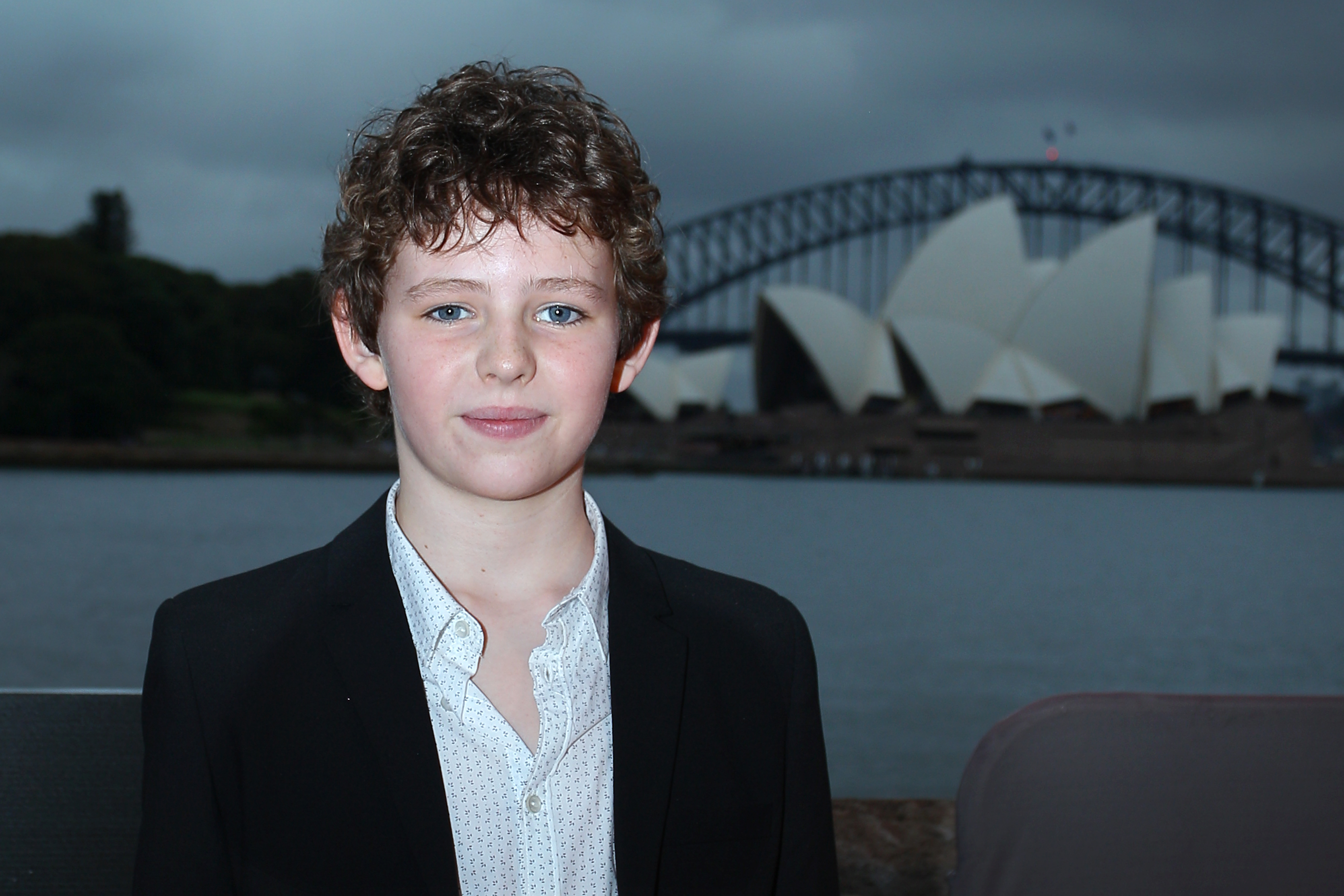 Finn Little at the "Storm Boy" premiere on January 10, 2019, in Sydney, Australia. | Source: Getty Images
Finn Never Speaks about His Father
At the time of publication, Little had over 50,000 followers on Instagram, and of his over 1,600 posts, the actor dedicated a sizable amount to his mother. In April 2020, he shared a snap of his mother planting a kiss on his cheek and revealed the picture honored the first anniversary of the happiest day of his life.
In May 2021, the actor reposted the same sweet image and paid tribute to his mother on Mother's Day. He also celebrated his mother on Mother's Day in 2020 and shared a throwback of him and his mom as she wore a smile. "You are our everything," Little captioned the post in part.
Little and his mom's most recent mother/son photo came on May 14, 2023, when the actor took to Instagram to share a black-and-white picture of his mom with her arms wrapped around her son.
The actor has yet to share his parents' names or post a picture of his father. However, the actor revealed during an interview that his mother was the catalyst behind his budding acting career.
She encouraged him to join stage performances to help him improve his public speaking. He continued:
"…We just went from there, and we got an agent. We did a couple of TV commercials and little parts in short films, and then we auditioned for "Storm Boy." We found out I got it a week before my birthday, and that changed it for me."
Since then, Little's career reached new heights after he was cast as a new face in the fourth season of "Yellowstone." However, although fans were introduced to Little as a baby-faced character with a troubled past, his "Yellowstone" co-star Cole Hauser humorously revealed that puberty had hit the young actor hard. "Yeah, he went from, like, a little pudgy kid to all of the sudden lean and tall, and I think he's 6-foot-1 (sic)," Hauser said.
Finn Little Lives in Australia and Likes to Spend Time There After Shooting
When Little isn't filming his hit television series co-starring Kevin Costner, the Australian native enjoys spending his free time in his home country. In April 2021, he documented his day on the water in Brisbane, Queensland, Australia, and posted a snap of himself holding a black jewfish.
"Well, well…look at me NOW!!!" he captioned the post. In December of that year, he spent the holidays on Moreton Island, Australia, and shared a short clip of himself going through a body of sky-blue waters surrounded by white sand.
In December 2022, the actor was back in his birth country. He shared a selfie that captured the beautiful nighttime skyline in Australia and revealed that he was gearing up to return to the production of "Yellowstone." "Getting ready to swap the river for the ranch," Little captioned the post.
Read More: World News | Entertainment News | Celeb News
Anomama